STX - campers for people and horses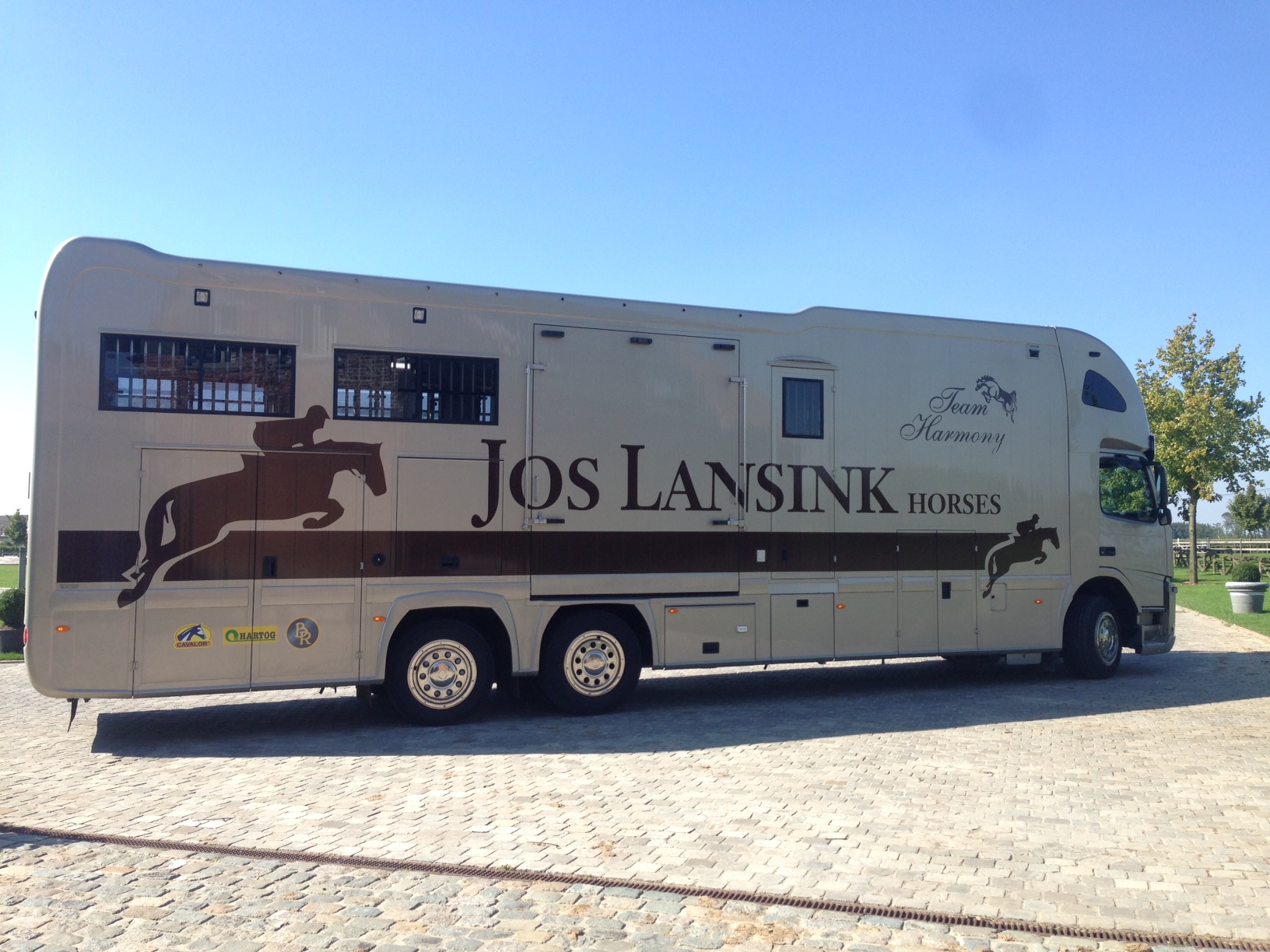 It all started with horses. In 1986, the former ski jumper Stephan Conter founded the company Stephex dealing with breeding horses and renting a riding school. 10 years later, the company began importing luxury livestock vehicles. And in 2009, the first luxury motorhome signed with the STX brand appeared.
Today, horses are still the most important thing for the Belgian company Stephex, but horse-powered vehicles have also gained importance. The company offers a very wide range of vans and trucks for transporting animals, with each vehicle being adjusted according to an individual order.
Fans for horses, air conditioning for people
And yes, the company has recently adapted the Renault Master to transport two horses, but it is also converting tractor units with semi-trailers. They can accommodate 4 to 9 animals , and a luxury human apartment can be placed in the trailer next to the horse section.
The part for animals is equipped with, among others with a rubber floor, fans, a water tank and a camera that allows you to see what is happening in the mobile stable.
The living area has upholstered walls, leather armchairs, an exclusive audio system , a TV with DVD and satellite channels, heating, air conditioning, a kitchen with a refrigerator and a microwave oven. There is of course a bathroom as well. The shower installed in it has a thermostatic valve.
Since the company has the ability to prepare such a luxurious means of transport for people and animals, why not also propose a completely touristic version, for those who want to travel without horses?
Based on this assumption, the company started to offer camping kits that look like trucks. And yes, we can order a "motorhome" based on Volvo FL 7 (8- or 16-ton version), Renault Magnum or Mercedes Actros .
Luxury without compromise
It is the Mercedes Actros that seems to be the biggest attraction in the STX offer. It looks modern and athletic, and the designers also made sure that the semi-trailer forms one whole with the driver's cabin. Yes - this set creates a coherent, fully integrated vehicle, and the 510hp engine makes it the most powerful unit in the Stephex stable.
Like other STX vehicles, we can also have retractable side walls to increase the available space. The offer includes models with one, two or three sliding walls . If we order a version with a living room extending on both sides, we will gain a lot of space. The vehicle can also be equipped with a garage that can accommodate, for example, a Mini or Smart.
Since everything is prepared on an individual order, it is difficult to talk about a fixed specification. However, it is enough to look at the photos to understand what kind of rest we are talking about. The elegant living room, stylish bathroom and modern kitchen look as if they were placed in a luxury apartment, not in a car. It's hard to find any compromises here - there is everything you need, including leather upholstery and freely adjustable pouffes.
The STX offer is complemented by sets of vehicles for business applications - e.g. mobile showrooms, sets for sports (e.g. a racing car can be placed in the garage, and a workshop on the remaining space), as well as vans that function as food trucks, i.e. mobile food booths.
More information is available on the manufacturer's website www.stephex.com
Sometimes it is better to get lost than to ask for directions too much. Aldous Huxley
Enjoyed reading this article? Share it!