Style counts - that is Mini at the campground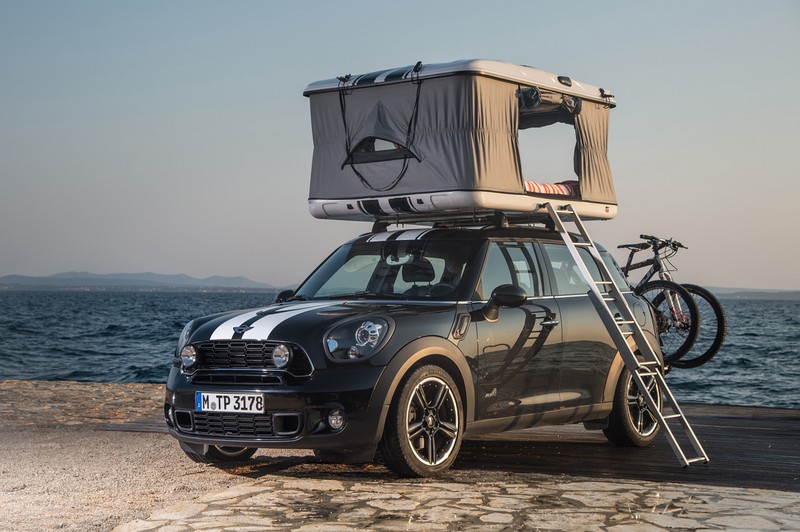 Of course, you can go camping with a trailer from Niewiadów connected to an Opel Astra or a Skoda Octavia. You can also go on a trip in a motorhome, for example converted from Fiat Ducato. But some people prefer the Mini.
Camping Mini versions? Oh how! There are quite a lot of them. And although they are usually concept models, they attract fans of this stylish brand around them.
Overnight in a trailer

Perhaps the most successful concept for leisure in the Mini version is Cowley - a caravan named after the historic factory, now known as the Oxford Factory. This caravan is distinguished by its small size and quite pleasant teardrop shape. An attentive observer will notice many elements of the body refined down to the smallest detail - and yet it is precisely for such people, who value individual style and are ready to pay dearly for it, the Mini.
Perhaps the Cowley caravan is not overly spacious, but for a weekend getaway out of town, it's enough. The caravan has windows on both sides, and we can get inside through sliding doors . Two people can spend the night comfortably inside. In order not to make it an overnight stay full of sacrifices, a 230V socket has been installed inside, to which you can connect, for example, a TV with DVD. There is also space for audio equipment.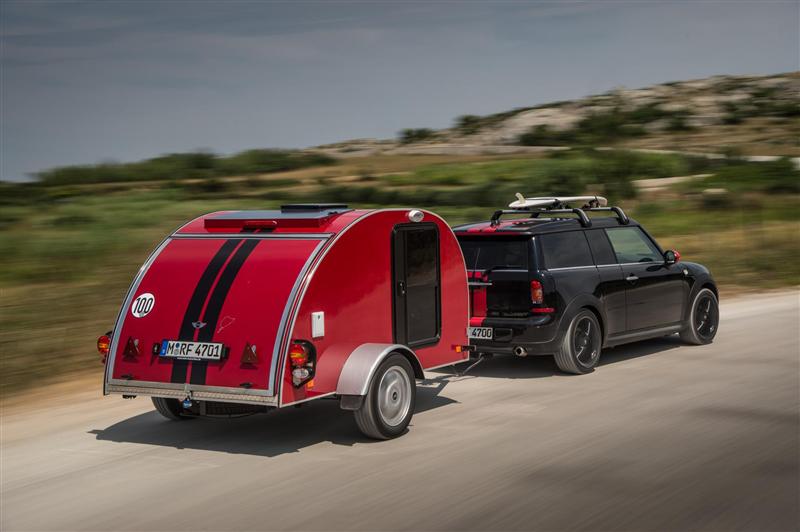 But it is not everything. From the outside of the trailer, we have access to a two-burner gas stove, refrigerator and sink. The trailer also has a fresh water tank and a water pump .
Wait a minute ... But where does the electricity come from in such a small trailer? Well, the power supply of the refrigerator and the TV is possible thanks to the battery, which is charged by solar batteries .
The Cowley weighs just under 300 kg and is said to be comfortable to drive.
Roof top tent
However, there are also other interpretations of a mini-style camping.
Countryman ALL4 Camper has a special tent on the roof. When folded, it looks like a normal roof rack. However, when unfolded, it can accommodate two people .
The tent itself can also be set up on the ground or mounted on the roof of each Mini, not only in the Countryman version. Thanks to special rails, bicycles can also be transported in the tent.
A motorhome for a single
Clubvan Camper , in turn, is "the world's smallest luxury motorhome". However, only one person will experience this luxury, because only one passenger has a place to sleep. This version of the Mini has a small gas stove and a refrigerator on board.
Interestingly, the roof in this version is made of glass (and can be opened), so you can spend a lonely night expressing wishes in the direction of shooting stars. Clubvan Caravan is also equipped with a shower with its own water tank and a navigation system.
So there are quite a few possibilities, and in each of the vehicles mentioned above, the campsite will surely turn out to be unique.
Sometimes it is better to get lost than to ask for directions too much. Aldous Huxley
Enjoyed reading this article? Share it!