Wavecamper 4x4 - a vehicle for special tasks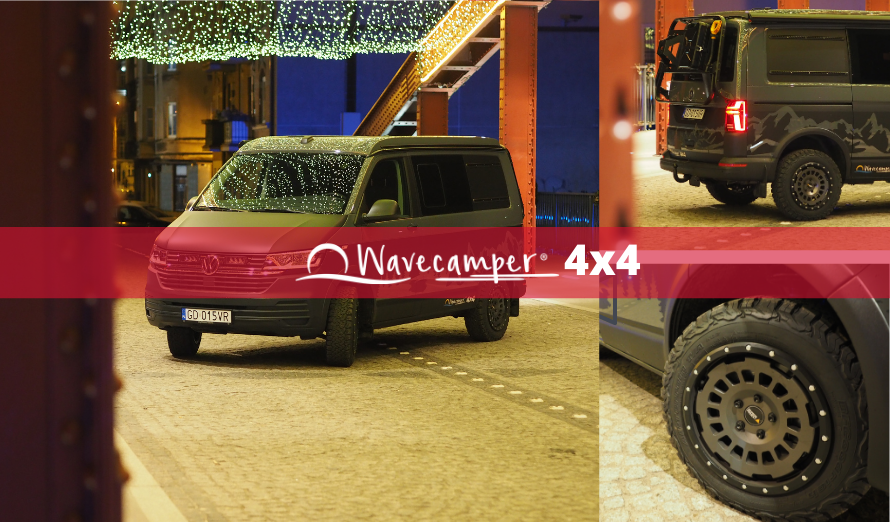 Recently, the light has seen an innovative off-road, compact and multi-purpose motorhome from the Wavecamper stable. We were able to visit its creators and take a closer look at it.
Interview with Paweł Kozłowski - marketing specialist at Wavecamper.
Wavecamper 4x4 is an unusual project. Can you tell us more about the backstage of its creation and the drive?
This is the first Wavecamper 4x4 ever built. It is a motorhome for special tasks, which extends the exploration possibilities for the user. You can boldly enter the wilderness and stay away from people and camps . It is perfect for people who value close contact with nature and greater peace. The use of Seikel - Monroe Maxi HD suspension raises the vehicle by approx. 3 inches (7 cm - measured value).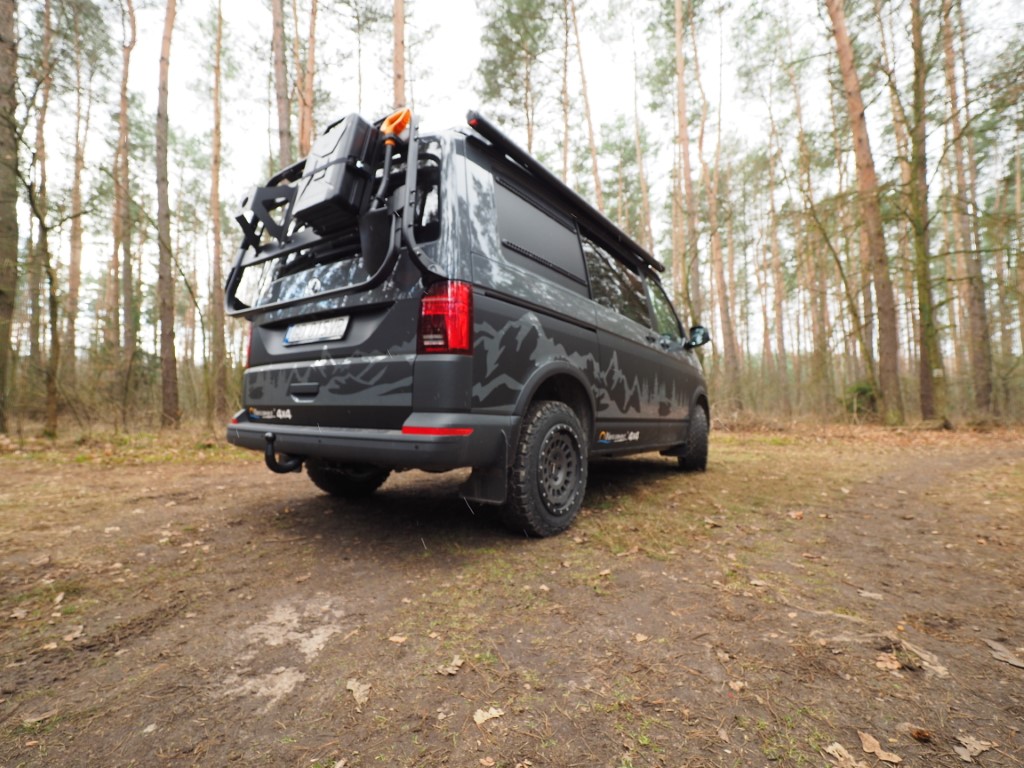 The Seikel company is authorized by Volkswagen and produces chassis for off-road vehicles for this brand. The standard 4Motion system is responsible for the drive, and the engine is a double-charged unit with a capacity of 2 liters and 200 HP. Our partner, the VW dealer, City Motors from Gdańsk, is responsible for the configuration of the base vehicle.
What distinguishes the Wavecamper 4x4 in practice compared to the standard models based on the T6.1?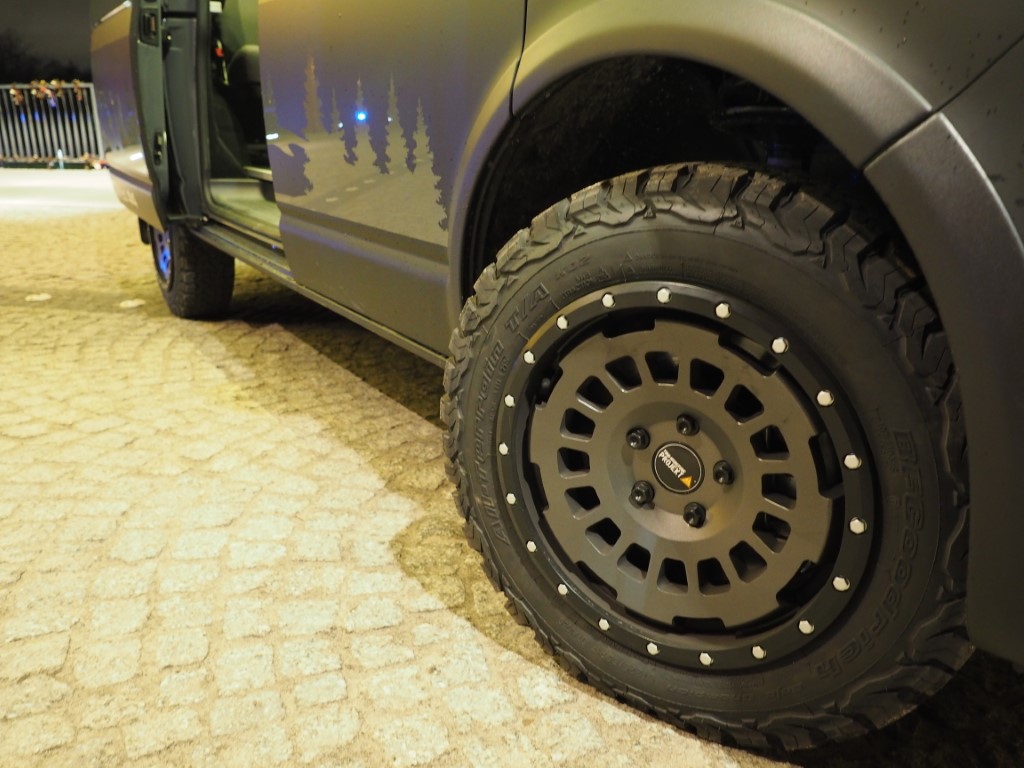 This model is distinguished primarily by its extraordinary external appearance. The most characteristic is the eye-catching sticker on the car, which is to emphasize its off-road claw. Plastic wheel arches, halogen lights, aluminum engine guard, off-road rims and BF Goodrich AT KO2 L T tires are additional elements that emphasize the purpose of this vehicle. The trunk lid is equipped with reinforced shock absorbers. On it we find a full-size spare wheel, fuel canister and shovel. The mount for these accessories can of course be replaced with a bicycle carrier.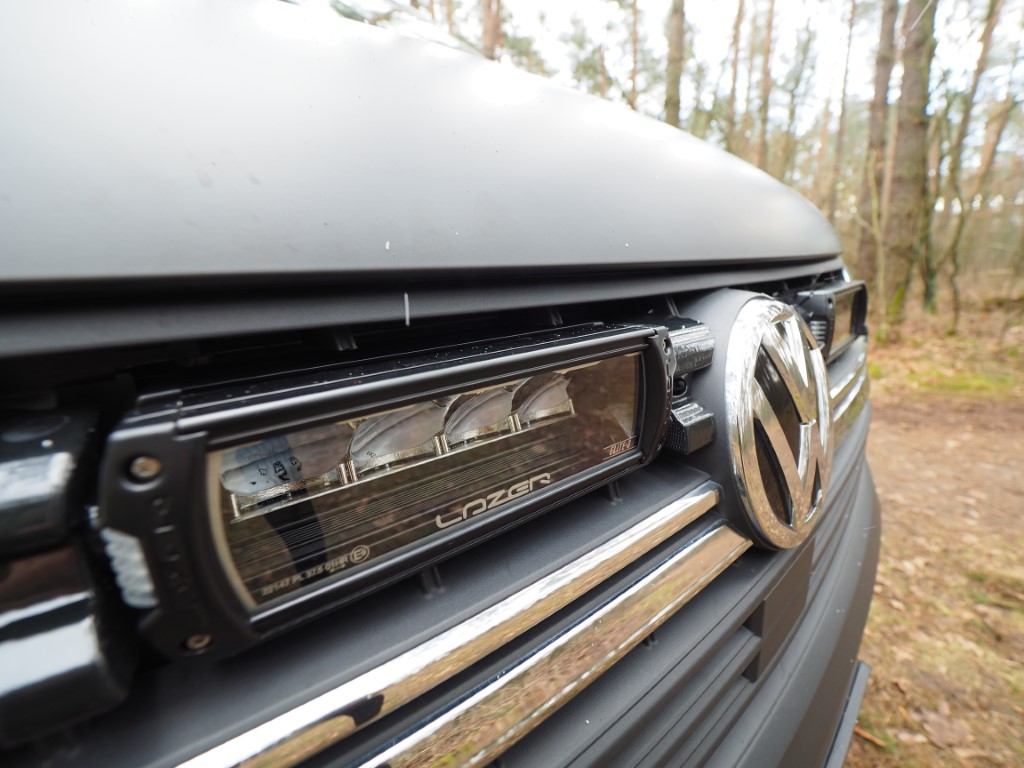 The interior has a color scheme dedicated to this model (gray mat plus oak), and there is also a rubberized floor. The clean and gray water tanks have a capacity of 19 liters, and there is a 100W photovoltaic panel on the roof for greater independence on the go. An additional AGM battery was installed on board.
Who was the originator and will this model permanently appear in your offer - if so, what will the price be?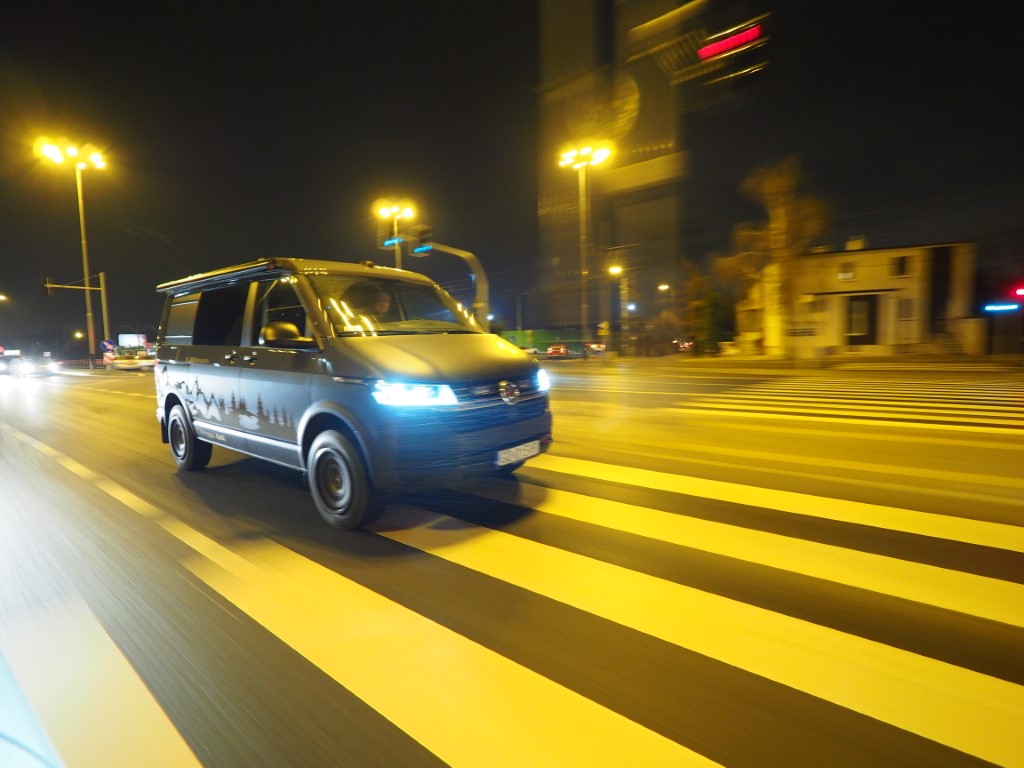 Auto is a joint child of City Motors and our company. I myself come from the off-road environment and my task was to develop several aspects related to the "off-road" of the model, from wrapping to the selection of rims and tires. Will it stay with us permanently? That's the plan. We are already working on another base car with the same specification, and ultimately we would like to produce 10-20 units of this model per year. The car is to be available in Poland only from City Motors , as well as from our foreign partners. The price at which the Wavecamper 4x4 will be offered to the end user should oscillate between PLN 400,000. PLN for a decently equipped model to about 460 thousand. to be fully equipped.
We invite you to see our video material presenting this extraordinary model and its advantages!
gallery
I feel best in the form of trade fairs and meetings with enthusiasts. Technical freak. In my life I have dismantled many motorhomes for the first time. Fan of large vehicles, mountain biking and traveling without weight and financial restrictions. At CampRest, I am responsible for all publications on automotive topics.
Enjoyed reading this article? Share it!