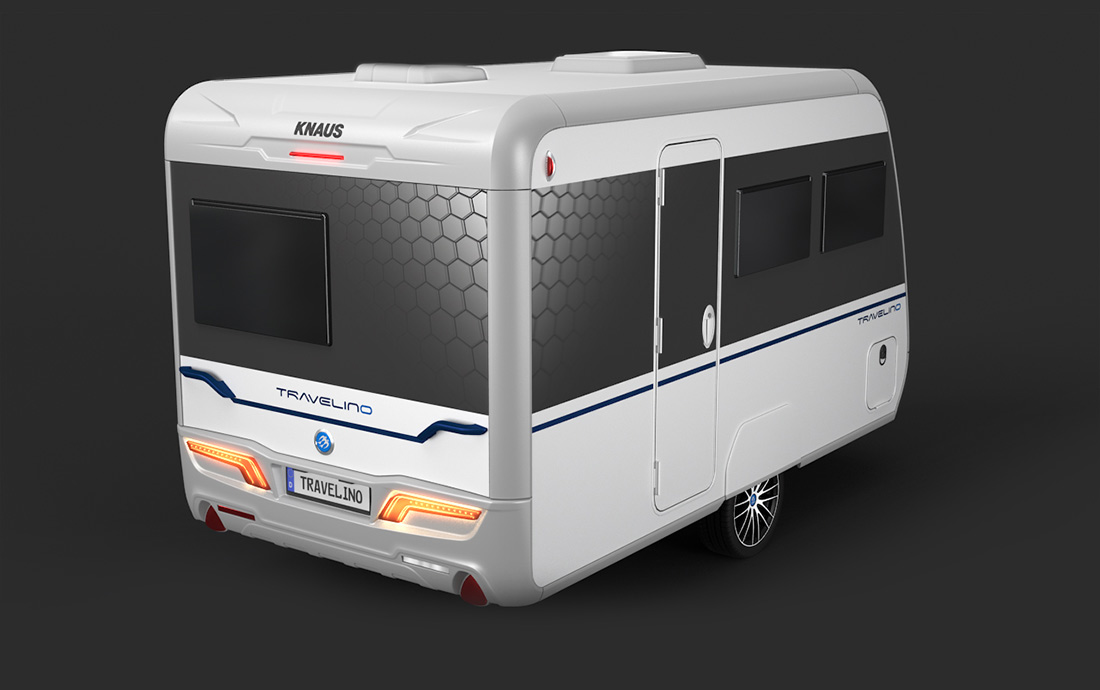 During this year's fair, visitors will be able to see the offers of 590 exhibitors from all over the world, whose stands will occupy as much as 210 thousand. m2. But Caravan Salon is not only the latest campers and caravans from around the world, but also a lot of other attractions.
The organizers claim that many exhibitors wanted to rent more space this year than last year, so the Caravan Salon has one more hall. And this may suggest that there will be records again - a record for the number of exhibited vehicles and, consequently, a record for the number of visitors.
Everything that is new and fashionable
There is no official list of exhibitors announced yet and not all manufacturers have had time to boast about what new products will be shown in Düsseldorf. So we will come back to this topic, and for now we will only reveal that the Travelino caravan shown in the photo is a novelty that will be presented by the Knaus brand .
You can definitely expect that the vehicles shown will be in line with current trends. These, in turn, are such as to create ever lighter vehicles, made of innovative materials and more and more aerodynamic.
The organizers confirm that the motorhome-vans are still in fashion , so during the fair you will be able to see many vehicles of this type. In small vehicles, it is worth paying attention to clever solutions that allow you to increase the amount of storage space.
In turn, in luxury homes on wheels, the attractions are currently c and more complex electronic panels that allow you to control (often remotely) various devices (including air conditioning and lighting).
Advice for the uninitiated
But Caravan Salon Düsseldorf is not only campers and caravans, but also a lot of accompanying events. Last year, the Starter World - Discover Camping & Caravanning stand was very popular, which is why it will appear again this year. This place is not endorsed by any brand.
It is a center where independent experts will advise visitors (including complete beginners) on how to choose a motorhome that is right for them, how to start their adventure with caravanning, what devices to choose or what to look for when going to camping.
The attraction of this stand is to be a show of cooking on a typical, 3-burner gas stove by a professional chef.
A trailer and a car to be won
Another attraction - also known from previous editions of the event - will be the screening of films documenting the long journeys of experienced travelers. This time, viewers will be able to take a trip to Russia, Norway, Namibia, South Africa, Iceland, as well as to the Faroe Islands and Beijing.
The organizers also announce attractions for children . Everyone who turns four will be able to count on games and fun. Caravan Salon also includes competitions for adults - you will be able to win a caravan and a luxury car.
There will also be an opportunity to test e-bikes and other electric vehicles.
Sometimes it is better to get lost than to ask for directions too much. Aldous Huxley
Enjoyed reading this article? Share it!