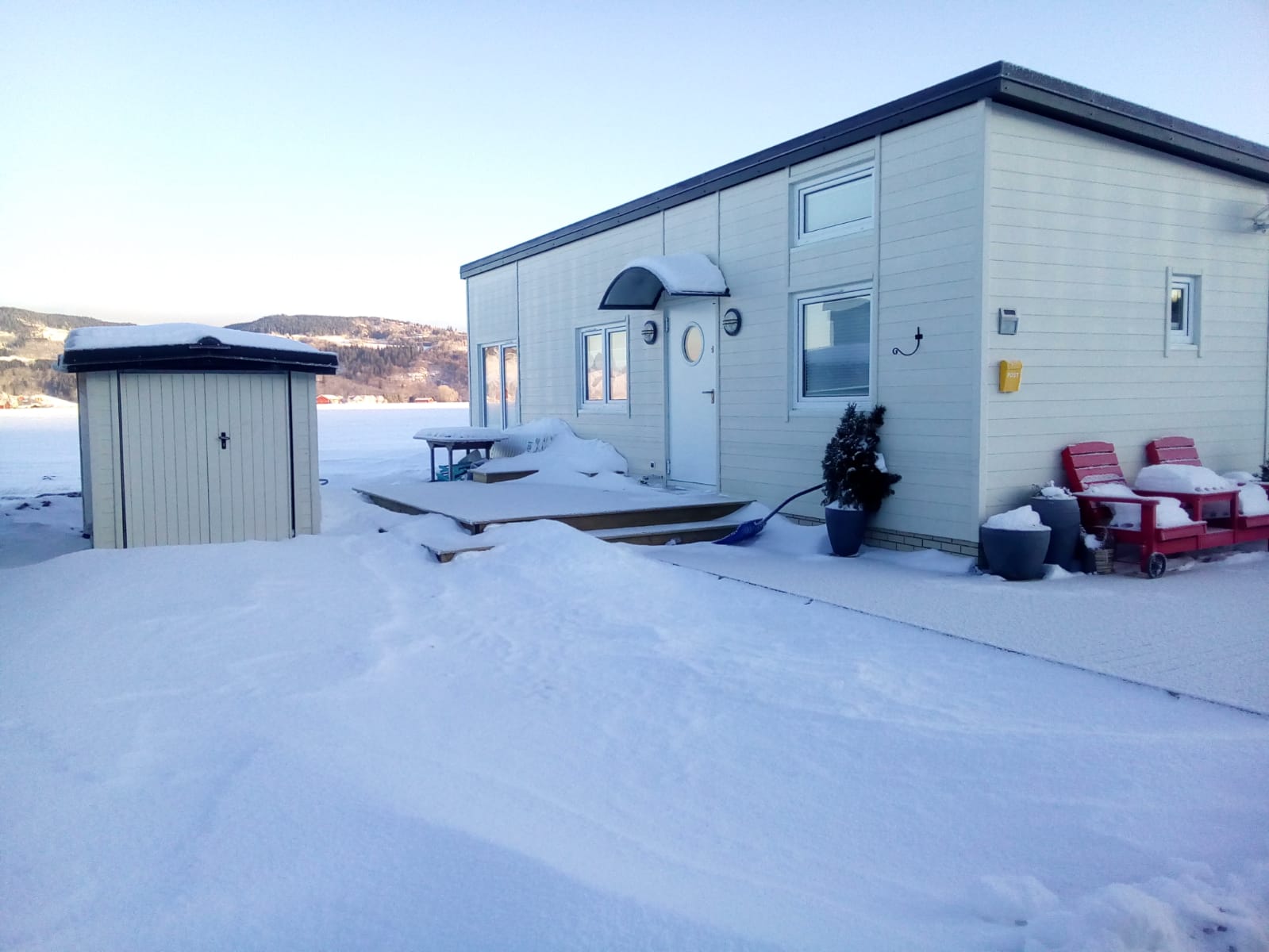 What if you didn't have to wait so long for your dreams to come true? If your own holiday home was available immediately and immediately with all the equipment that could be useful for you and your family?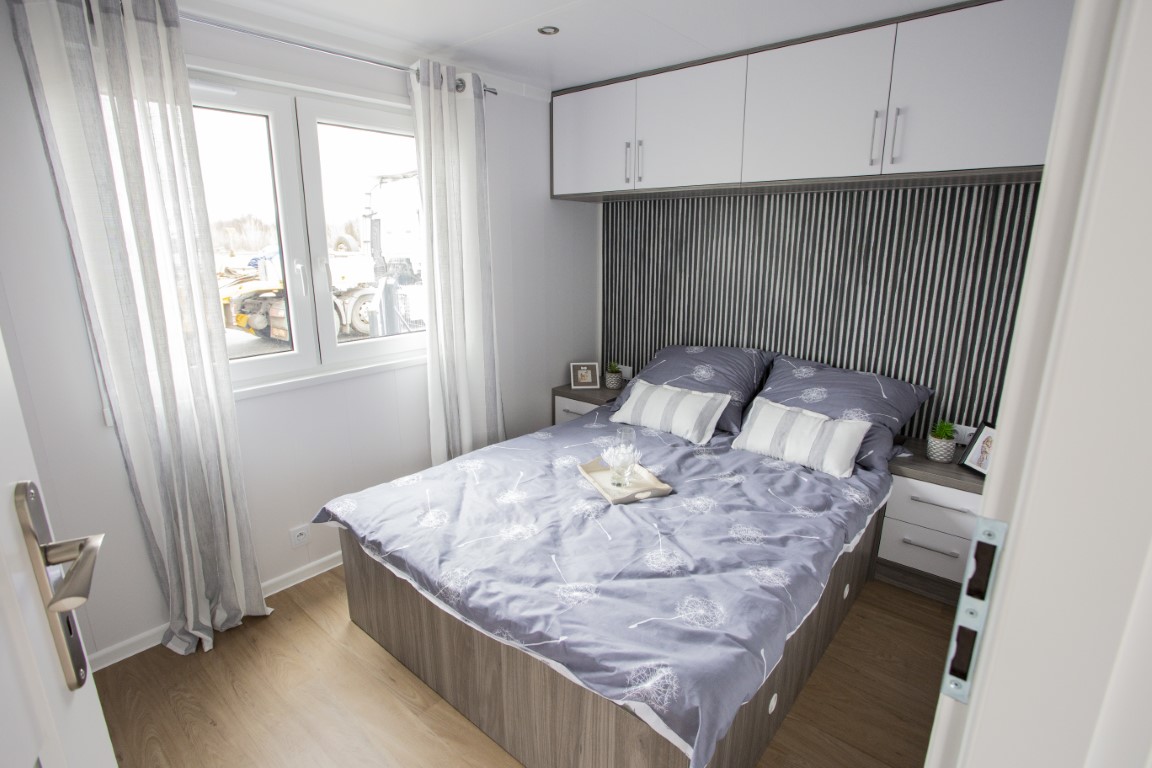 Having your own holiday home does not have to be associated with breaking through the thicket of regulations or wasting time visiting offices often located in another voivodeship. Now you can order a fully equipped, comfortably furnished house and come to its door with one suitcase in hand.
A house with a view
Many people dream of their own recreational home away from the hustle and bustle of the city, where they could hide at weekends or during holidays. Nearby there is a forest, water and mountains.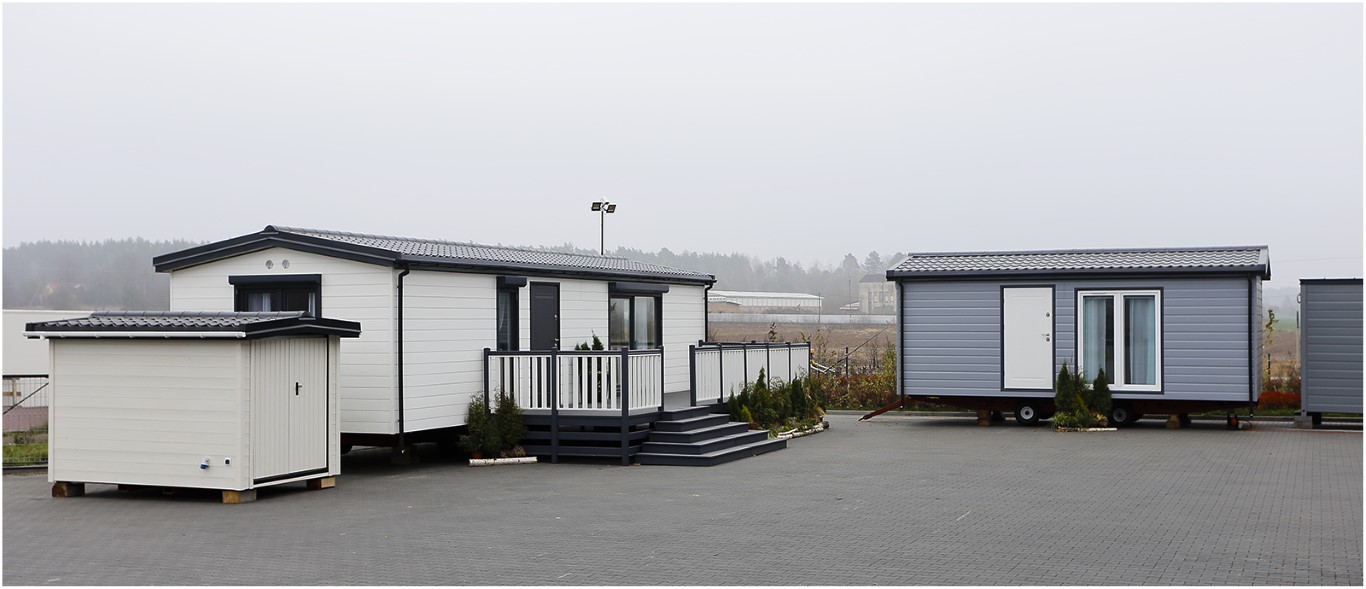 Unfortunately, when we start browsing online advertisements, it often turns out that the houses available for sale have already passed their heyday , and the cost of their renovation and equipment significantly exceeds our budget.
You can also build a house from scratch, but then it takes at least a year, plus the time necessary to "tour" the offices and obtain all the necessary permits. It usually comes with added stress, and when we think about all the possible difficulties, they detract from the idea of having our own asylum. However, it does not have to be this way. The solution may be modern mobile homes offered by DMK Budownictwo .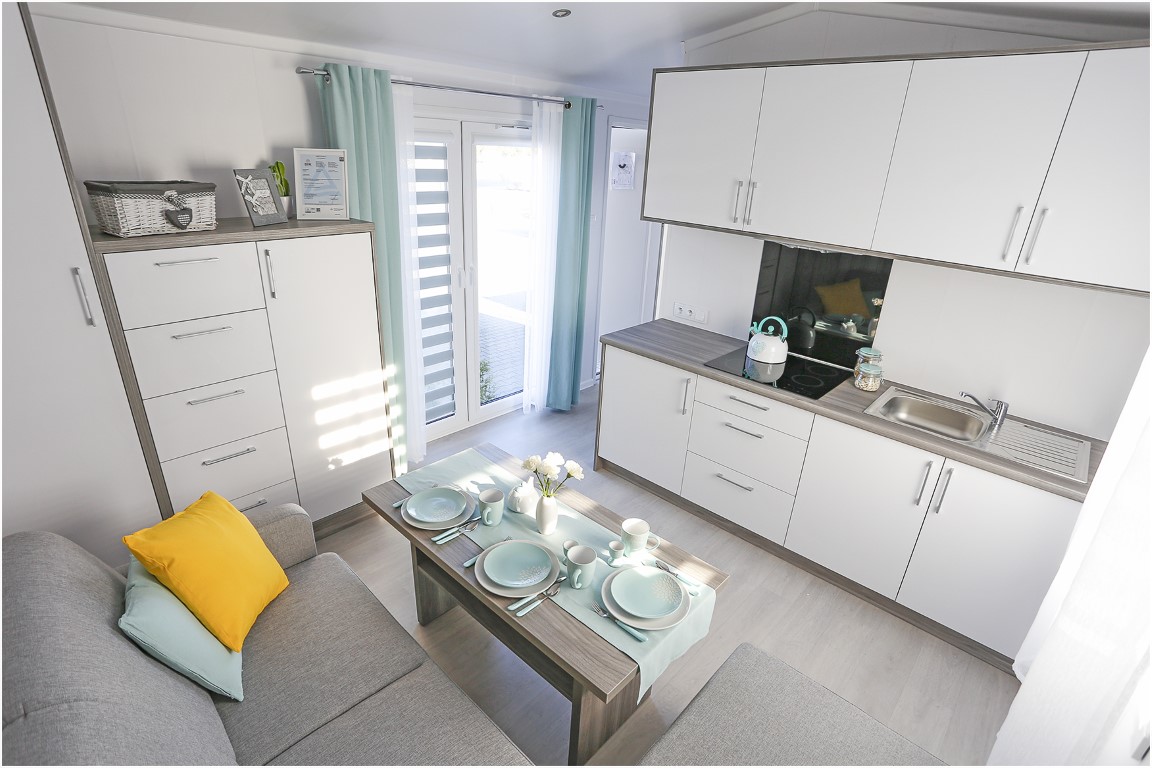 For the price of about PLN 100,000, we can have a new house with dimensions of 10x 3.5 m , fully equipped with high-quality appliances, furniture and even decorations, in which we can live immediately after placing it in the indicated place.
Premium class at your fingertips
As a standard, the house consists of a living room with a kitchenette and dining area, bathroom and two bedrooms, however, it should be remembered that DMK Budownictwo can make a house with any layout of rooms , according to the individual wishes of the client. There is also a possibility of adding a terrace.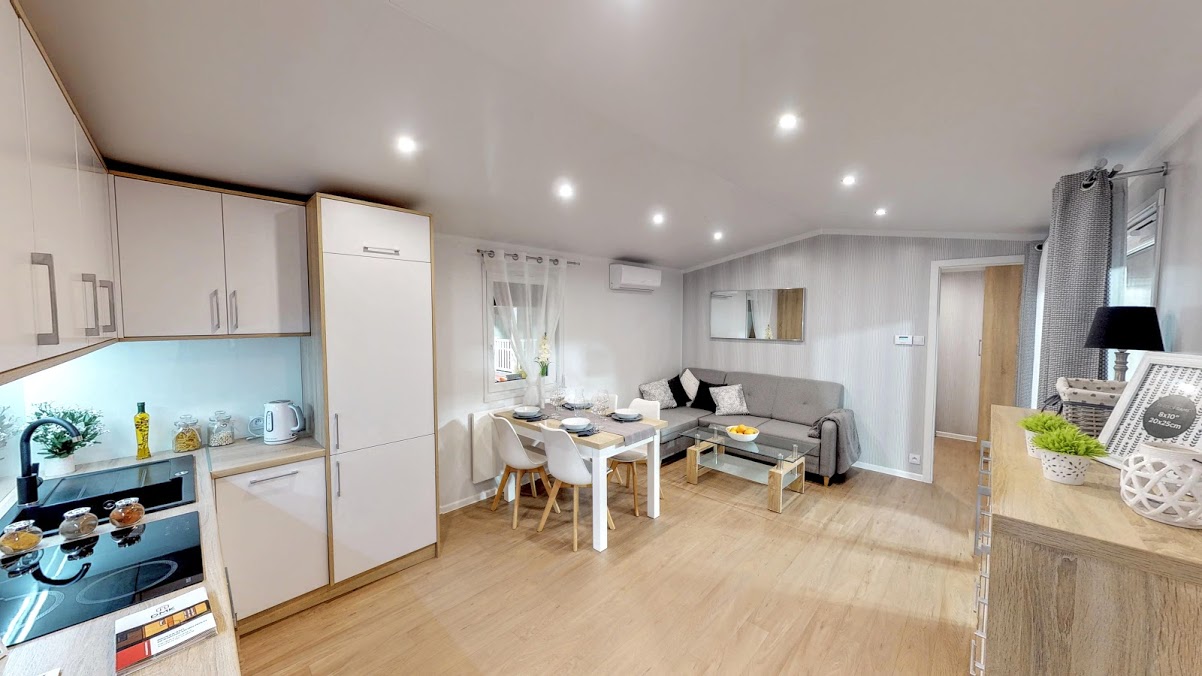 The house is all-year-round , which means that each room has oil-filled panel electric heaters (1 in each bedroom, 1 in the bathroom and 2 in the living room). In addition, mineral wool insulation was used.
The house in this version is equipped with both bedrooms, which consist of beds with mattresses, wardrobes for clothes and bedside tables.
The kitchen has an under-counter refrigerator, sink, four-burner electric hob and a hood. At the customer's request, it can be supplemented with a high refrigerator or a dishwasher.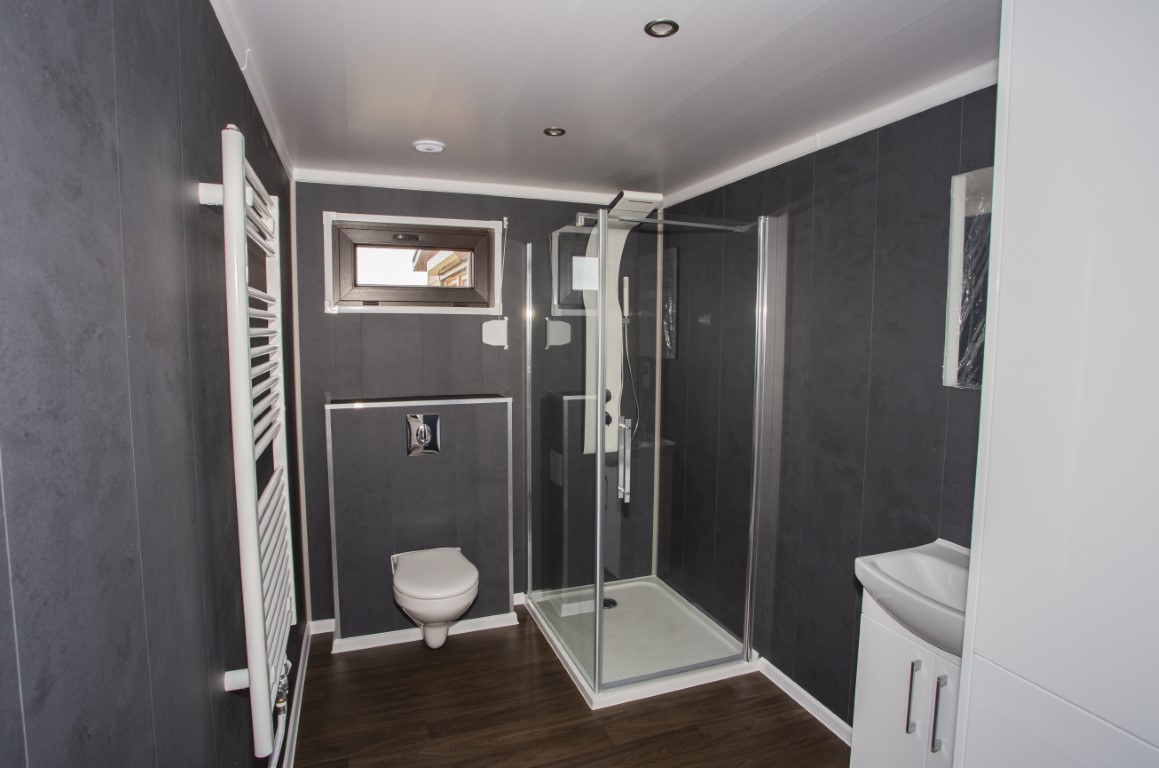 The living room is equipped with a cornea with a sleeping function, a coffee table, a dining table with four chairs, a balcony door allowing access to a possible terrace and a large window that additionally illuminates the entire room.
The Premium version is also a fully equipped bathroom. There you will find a toilet, a washbasin, a hydro massage shower and an electric boiler. The furniture in this room includes a washbasin cabinet and a boiler and washing machine.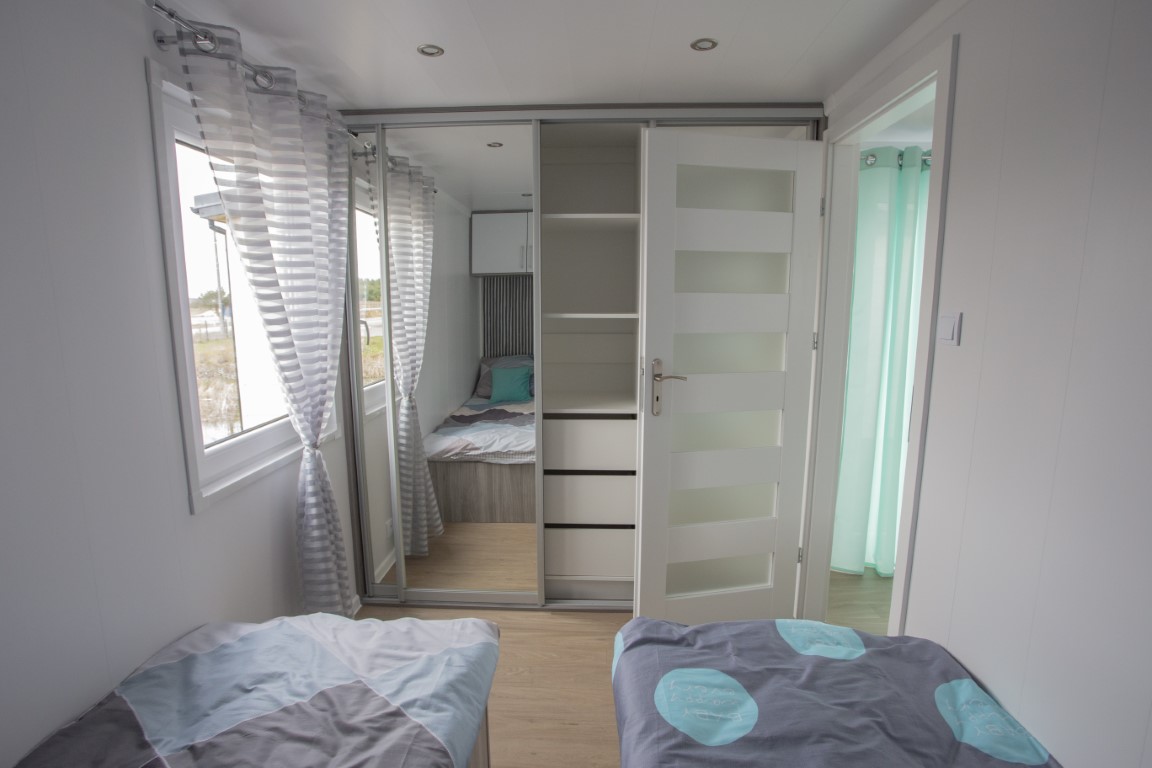 Each customer has the option of selecting individual elements from the additional equipment for both the Premium and Economy houses.
Within reach
A Premium class house is an ideal solution for people who want to relax in a new place, without having to worry about construction, renovation and bureaucracy, which is inherent in the construction or renovation of the building. It is also an alternative for owners of plots where it is not possible to build a "normal" house.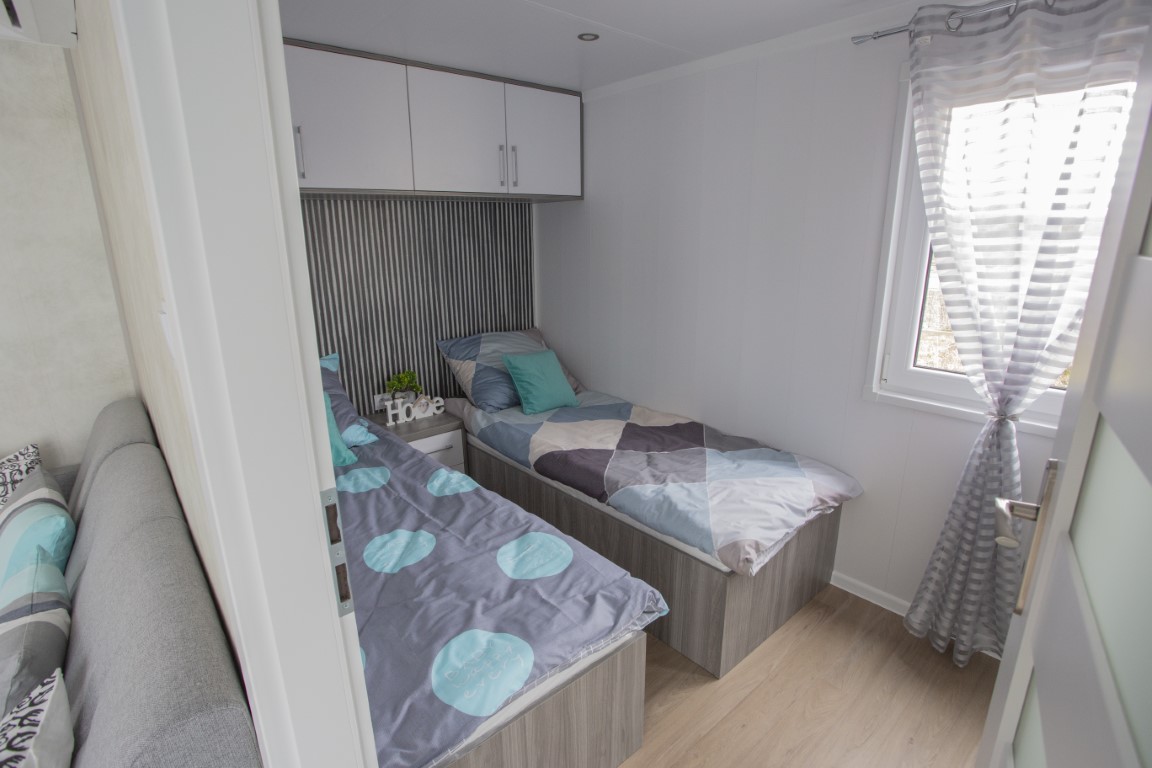 You can see the houses in the village of Markowszczyzna 80, in the Turośń Kościelna Commune, near Białystok. If you do not have the option of a personal visit - we invite you to take a virtual walk . Thanks to DMK Budownictwo , dreams of your own holiday home can become reality.
A lawyer who loves traveling. Always with a book on the go. I collect memories of the color, taste and smell of every place I visit.
Enjoyed reading this article? Share it!