Preliminary report from the Motor-Show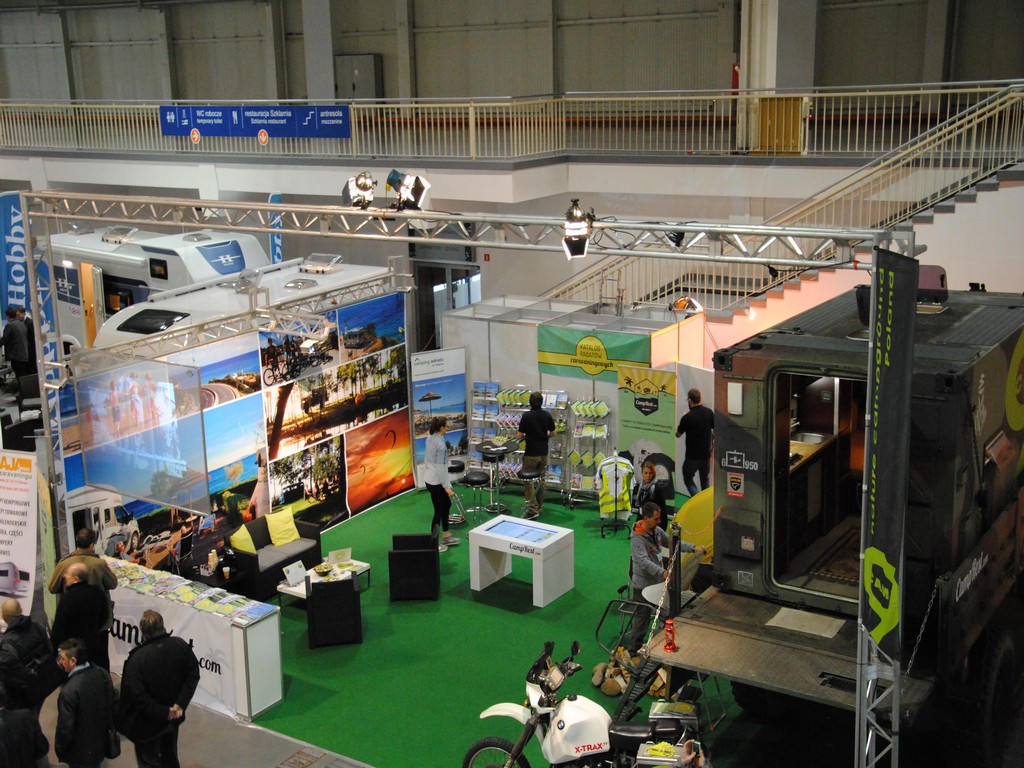 Every year, more and more automotive events are organized in Poland, aimed at various groups of recipients. Invariably, the largest of them is the Poznań motor show - Poznań Motor Show. This year's edition (April 9-12) has just gone down in history, marked by another success of the organizers.
The April weekend at the Poznań exhibition center was of course dominated by Polish premieres of automotive concerns . The remaining halls have been developed by companies closely related to caravanning - manufacturers of accessories, caravans, campers, rental companies and us - CampRest.com . In addition to the mediocre such as Volkswagen, Seat, Skoda, Toyota, Ford and Mazda, the event was enriched by Porsche, Mercedes, BMW as well as Lamborghini, Aston Martin and Rolls Royce . Interestingly, in terms of the value of the collected equipment, the caravanning hall was undoubtedly second. The whole event was made more attractive by numerous artistic shows accompanying premieres at individual stands, as well as a large exhibition of classics - not only - of the Polish automotive industry.
We will start our telegraph coverage of the caravanning exhibition with almost a private experience - our stand. By visiting us, you could learn practically everything about our business and many important issues related to caravanning. What's more, the great attraction of the camprest.com stand was the MAN KAT 1 from the German army - a native of the 1970s - carefully prepared by the current owner, Gunther, who runs a very atmospheric campsite in Tarnowskie Góry, Camp-9 . Real words of appreciation are due to the owner for the housing container , traveling on the load platform of an extreme motorhome.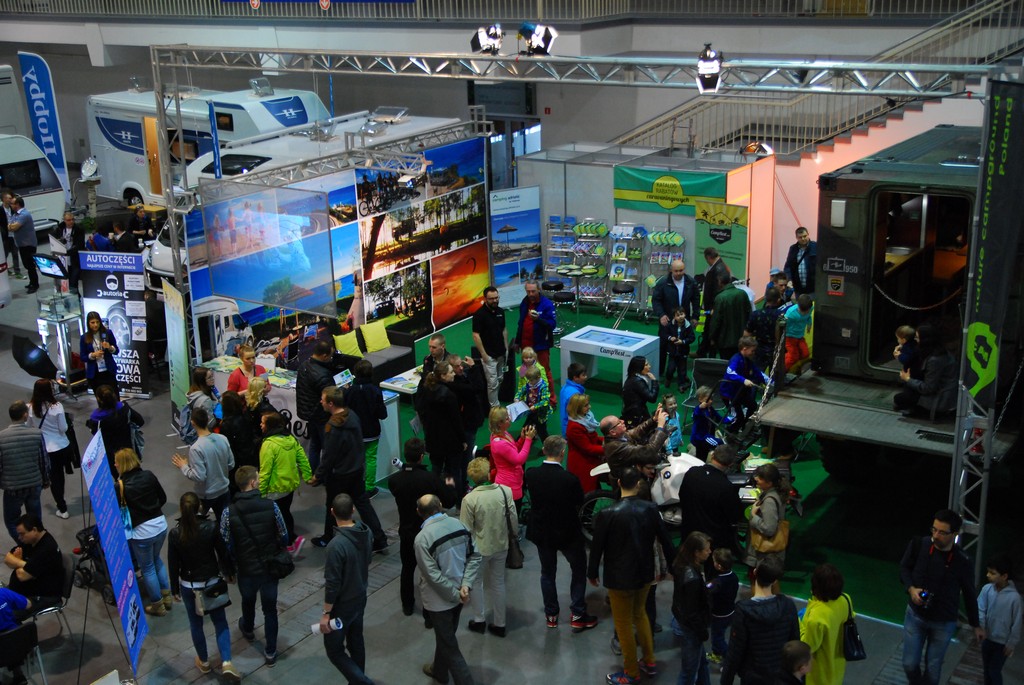 The remaining area of the hall was taken up by numerous manufacturers and distributors of caravans, campers and various accessories . Undoubtedly, the most numerous model representation was presented by the Poznań-based CarGo company - many motorhomes and caravans, with the flagship model at the head of Dethleffs Globetrotter XLi, as well as many motorhomes based on Fiat Ducato . Of course, there were also exhibitors offering accessories for camping vehicles - from air conditioners to refrigerators . Visiting individual stands, we could easily choose the accessories we are interested in - for example armchairs, tables, vestibules, roofs or portable furniture .
In subsequent, much more detailed reports, we will focus on specific brands. Some surprised us very positively, in some cases we were struck by ergonomic and qualitative shortcomings. But about them later. Finally, I would like to add that we could count on professional help and detailed information about the product at each stand.
I follow the latest trends in the automotive industry, not only in caravanning
Enjoyed reading this article? Share it!