5 * holidays in Caorle - Villaggio San Francesco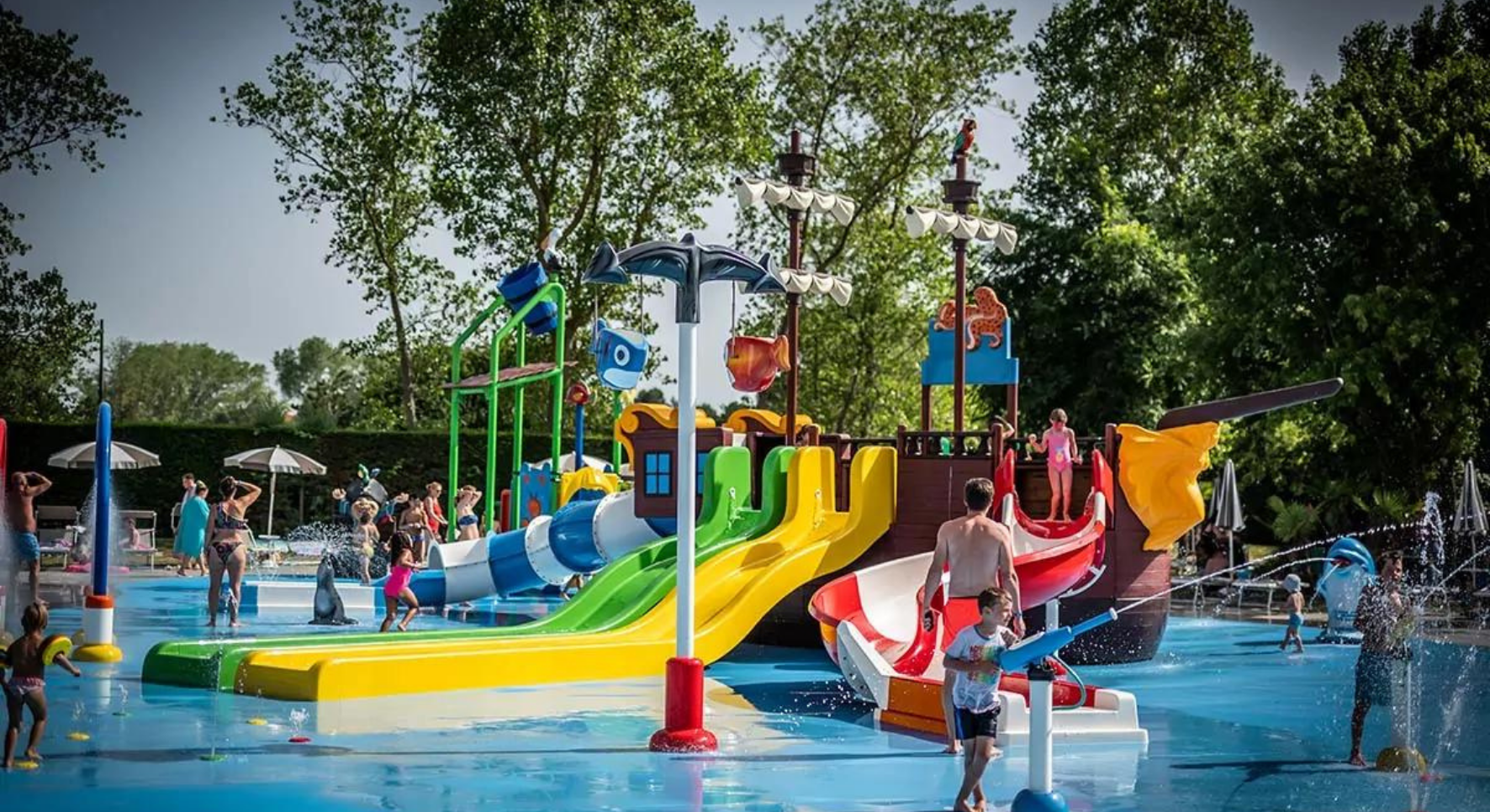 For most people, luxury is associated with a comfortable interior design, numerous amenities and the highest level of service. Such conditions await tourists in Caorle. In addition to fabulous views, crystal clear waters and picturesque beaches, you will find a campsite that fully deserves the title of one of the best holiday resorts in this part of Italy - Villagio San Francesco.
At the beginning, it is worth emphasizing that 5-star campsites offer not only well-equipped accommodation places. Objects of this rank are distinguished by an individual approach to guests. They have an attractive location and access to a natural or artificial water reservoir (sea, swimming pool complex ). The highest standards apply to them, thanks to which the quality of services will meet the expectations of even the most demanding holidaymakers.
Villaggio San Francesco - holidays in Caorle
Villaggio San Francesco - luxury amenities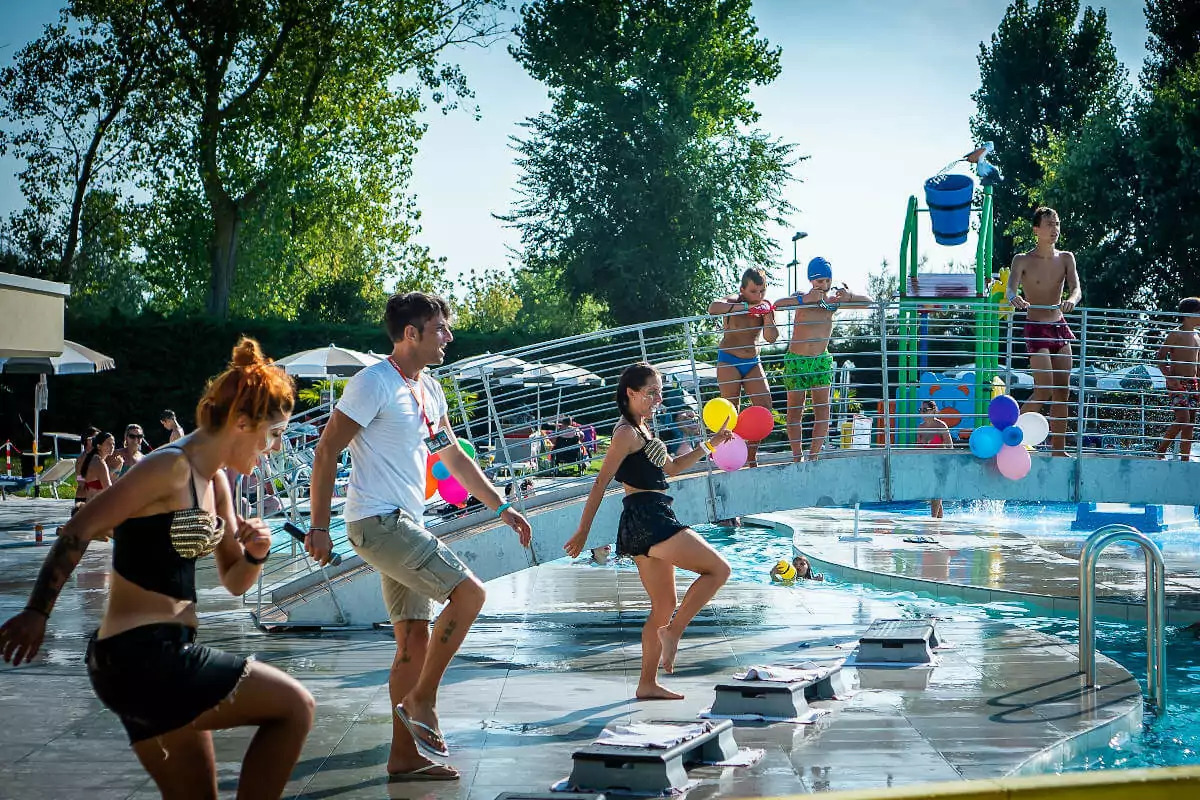 Camping Villagio San Francesco is located approximately 10 km west of Caorle, between a pine forest and the beach. People who decide to spend their vacation here can count on a full package of accommodation options and a range of amenities. Qualified staff is in the first place and is ready to help guests at any time. Lifeguards watch over the safety of people using the bath, and professional animators make their time pleasant. The youngest will have great fun during interesting forms of activities organized in clubs for children and youth.
The resort has 6 pools of different depth levels and with various attractions. Children will love Penelope, while adults seeking relaxation in the water will love Maxim or Residence. The camping has access to a free beach with sun loungers and umbrellas. When preparing the offer, tourists with pets were also taken into account. They have at their disposal a beach where they can relax with their pets.
The range of attractions offered to the guests is really rich. Everyone will find something for themselves, both a sports enthusiast and a vacationer.
Villaggio San Francesco - accommodation for five with a plus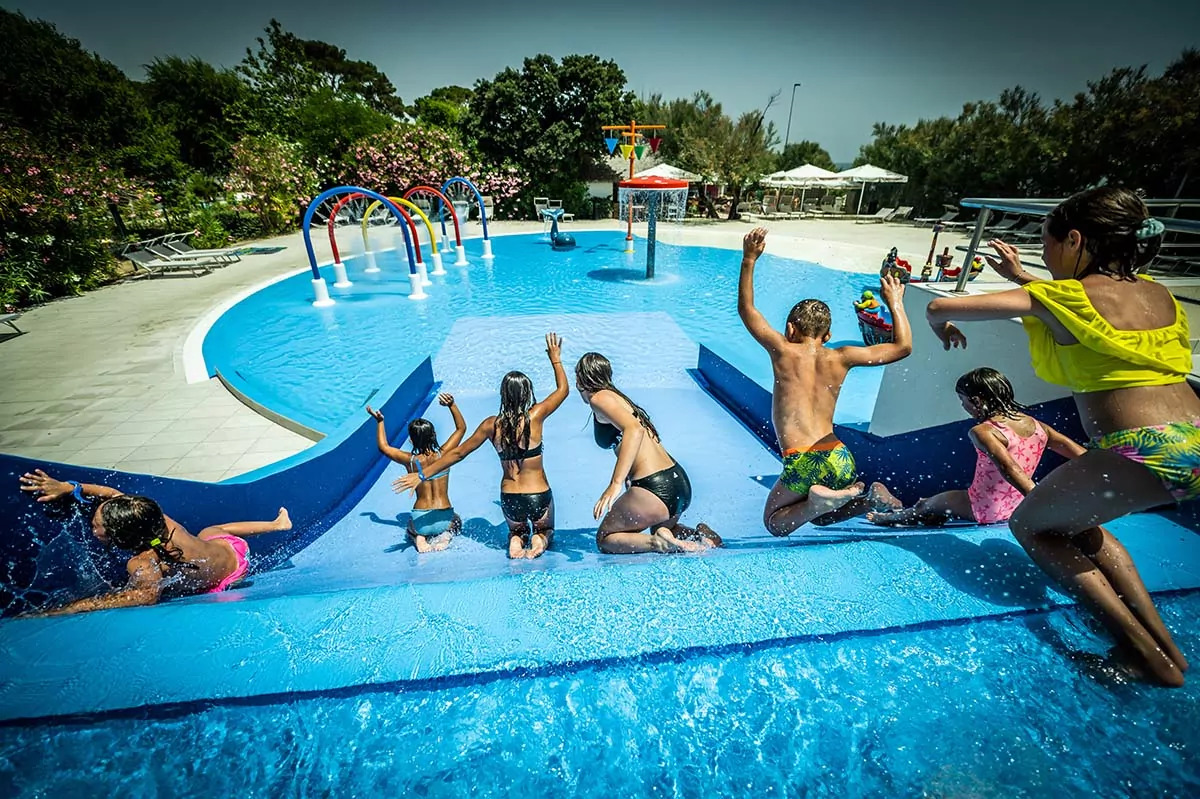 As befits a camping with five stars, the facility has full facilities for caravanning fans. Anyone who wishes to do so can stay at a campsite or a large lot. However, it is the interior of the apartments and mobile homes that shows the best way to spend our holidays in an exclusive resort. Both are adapted to the needs of couples, families with children and people traveling with pets.
Among the apartments, it is worth noting, among others Mini Apartment, perfect for couples. The standard version includes a bedroom with 2 single beds that can be easily joined, a kitchenette with all necessary appliances, and a bathroom. Outside there is a covered terrace and a private small garden . The Midi Suite has been prepared for a slightly larger group of tourists. Like the Mini, it has a bedroom (3 single beds), a kitchen and a bathroom. The apartments are located on the ground and first floor of a building located next to one of the swimming pools.
Hotel guests rest in double rooms (with the option of accommodating a third person). They have a bedroom, a bathroom and a balcony with chairs and a garden table to themselves.
Family vacation in Villaggio San Francesco
Villaggio San Francesco also cares about the comfort of families. Mobile Home Prestige or a Superior Beach caravan can accommodate up to 6 people, providing convenience for parents and children - or a group of friends. Inside there are 2 bedrooms (3 in Superior Beach), a kitchenette and 2 bathrooms. The outside wooden terrace is equipped with a tasteful set of garden furniture.
Lovers of close contact with nature and / or romantic souls can rent a mobile home overlooking the sea. They are designed for 4 people, and the equipment and style will delight anyone who enters. It features 2 bedrooms, 2 bathrooms and a kitchenette. There are private sun loungers outside from where you can admire the beauty of the Caorle beaches.
If you would like to come here with your pet, you will be pleased with your stay, incl. in Mobile Home Pet. It has 2 bedrooms, a bathroom and a kitchenette. You can also stay with your dog in special apartments: Comfort Pet and Comfort Pet Plus. The standard includes 2 bedrooms (3 in the Plus option), a kitchenette and a bathroom. The quadruped runs freely in the private garden, while its guardians will enjoy their stay in the beautiful surroundings.
It does not matter if you are planning a romantic trip for two, a family vacation or an active holiday in a harmonious group. Choosing Villaggio San Francesco is a guarantee of a great holiday and a lot of wonderful memories.
A writer by profession, a passion of a cat. One day he will see what is behind the Urals - good to Vladivostok. So far, when he can, he enjoys the sun of the countries of southern Europe. And it's also fun;)
Enjoyed reading this article? Share it!