A camper to Legoland in Germany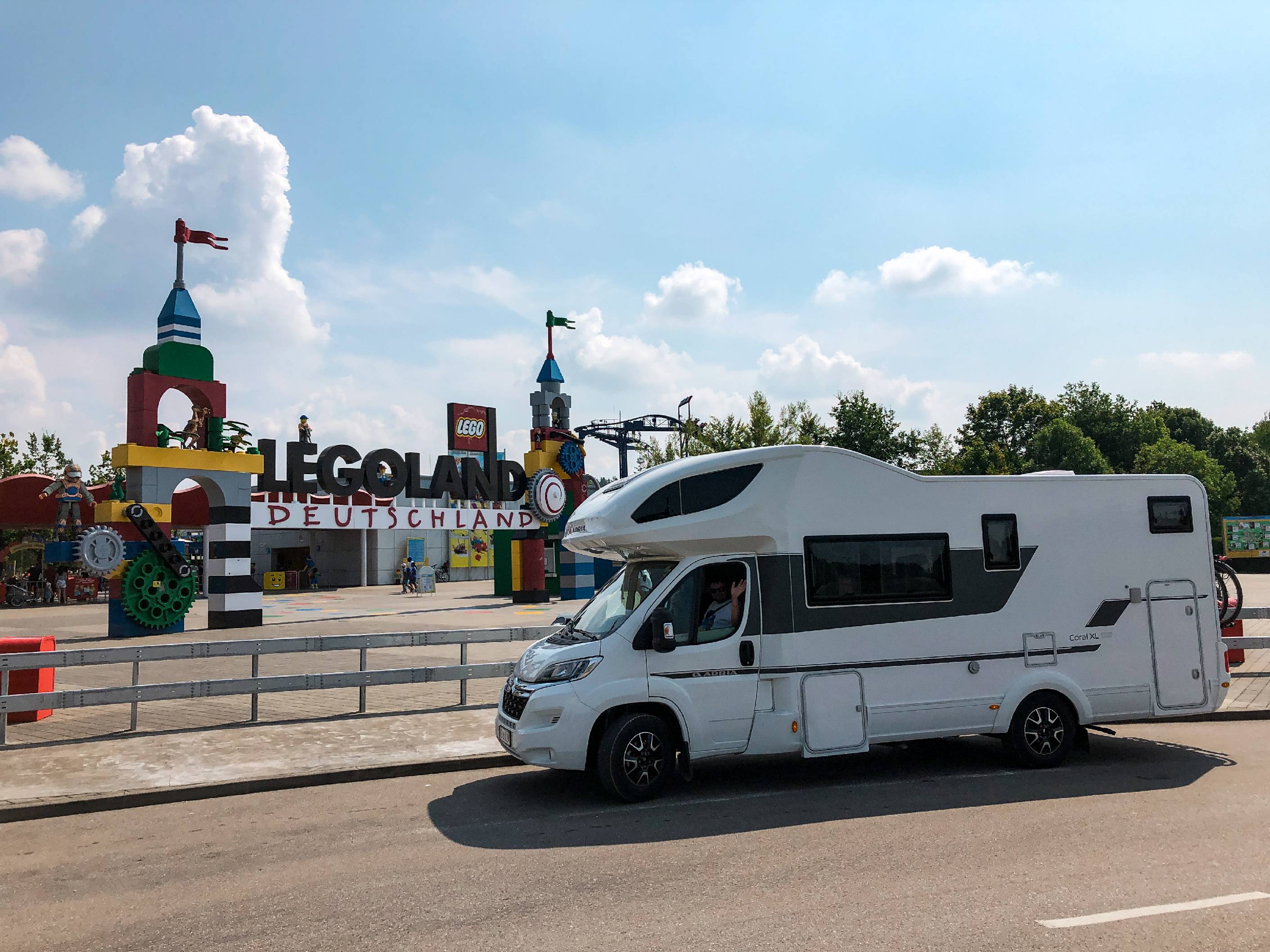 Which Legoland is better?
Apparently Legoland in Germany is much better than the one in Denmark. Why? Because it is newer and has more attractions. I'm writing because we haven't been to Denmark yet, but we've already been to Legoland in Germany in Gunzburg twice, and we also went there with a camper and slept at their great campsite, and I can recommend this place to all Lego fans... and their parents. I present to you a complete guide to Legoland in Germany.
Camping in Legoland
In August 2020, we decided to visit amusement parks in Germany with a camper. Since we had 4-year-olds on board at the time, there was no shortage of Legoland among the parks. We already knew that this place is perfect for anyone who wants to come there with their camper, caravan or tent. But wait… the campsite is small, the pitches are small, the campsite also has small sanitary facilities and only two washing stations. So why do you think this campsite is so great? Because the whole area around the campsite is crazy, but I'll write about that later. There are few toilets, but that's okay - most people use the bathrooms in the campers. There are few places to wash, but in this case most people use the sinks in the campers, and there is not much time for cooking and most people eat in bars or restaurants. The pitches are quite small because at this campsite you basically just sleep.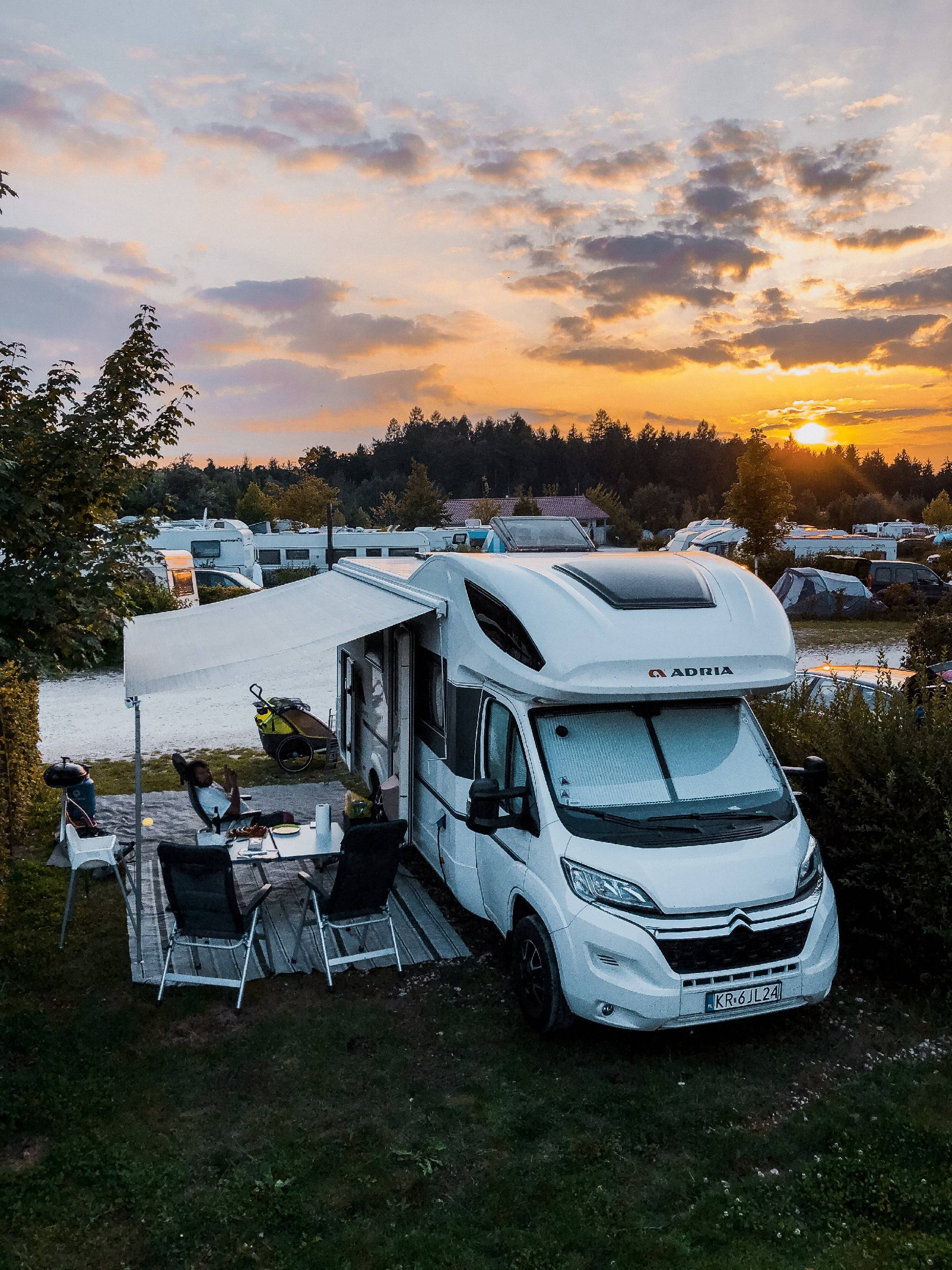 First time in a camper
We highly recommend this place to our readers if they are going to southern Europe for the first time as a stop along the way. Gunzburg is a great place to rest halfway to Italy or Croatia. We recommend booking your camper rental during the holiday season several months in advance. You can then have a wider selection of models and dates available.
What does Legoland look like?
The entire Legoland area can be divided into several zones. The first and most important part is the amusement park with a parking lot for people who came here only for one day. This part is approximately 2 km from the residential part and is connected to it by a pedestrian route.
The residential part also includes two hotels, as well as summer houses and a camping site, where you can also rent barrels for sleeping or simply set up on the plot with a tent, caravan or camper. There is also a camping reception in this part.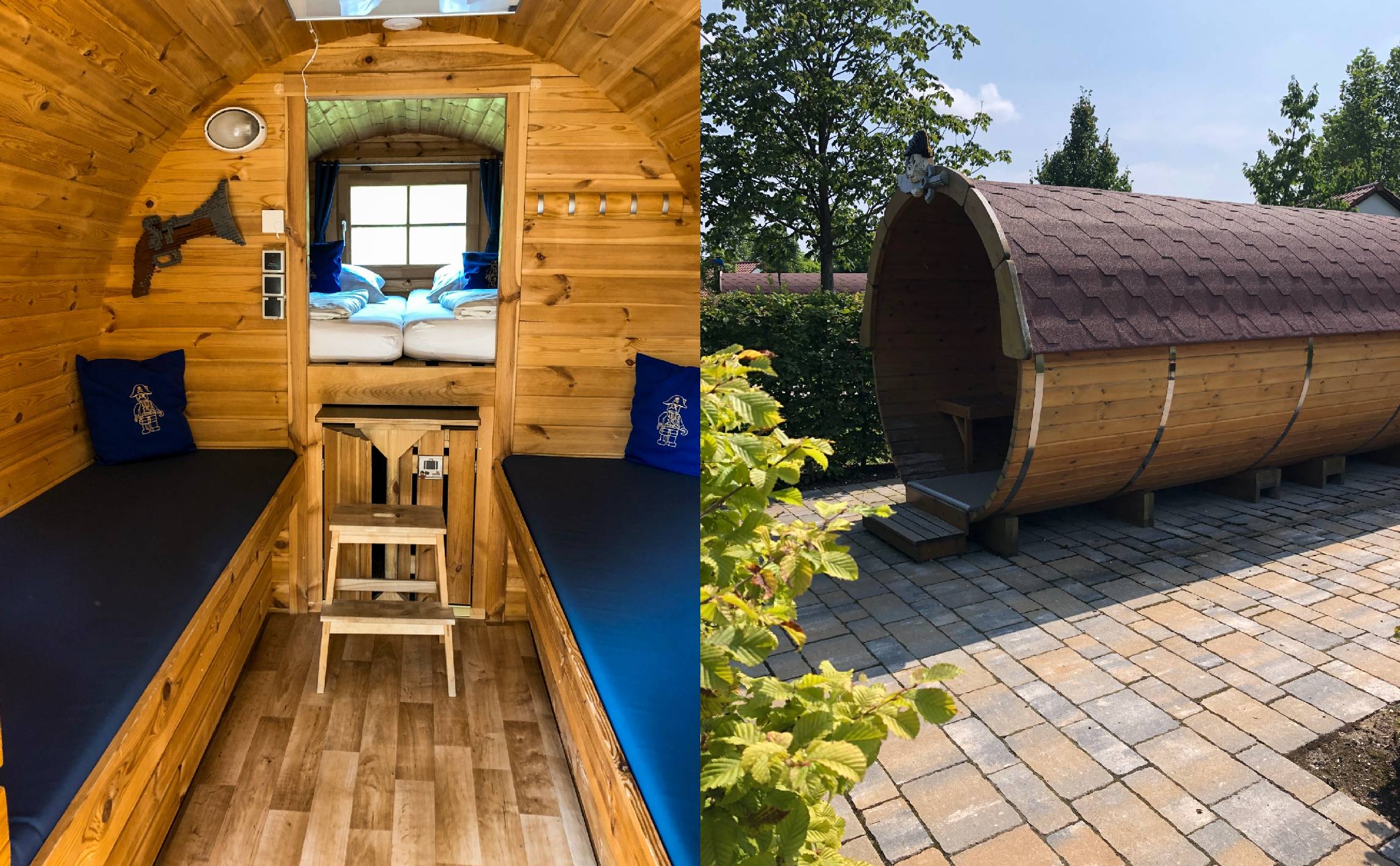 The important information is that you can enter and exit the park multiple times in one day with one ticket. So it's no problem if you forgot something from the campsite or want to go back to the camper to cook dinner.
What are the biggest attractions of Legoland?
There are 18 playgrounds in the residential part. One of them is, for example, a pirate ship, the other is a large playground built on the sand with baskets and deck chairs for adults to relax, sand toys for children and a climbing area, and right next to it there is a rope park with a giant zip line.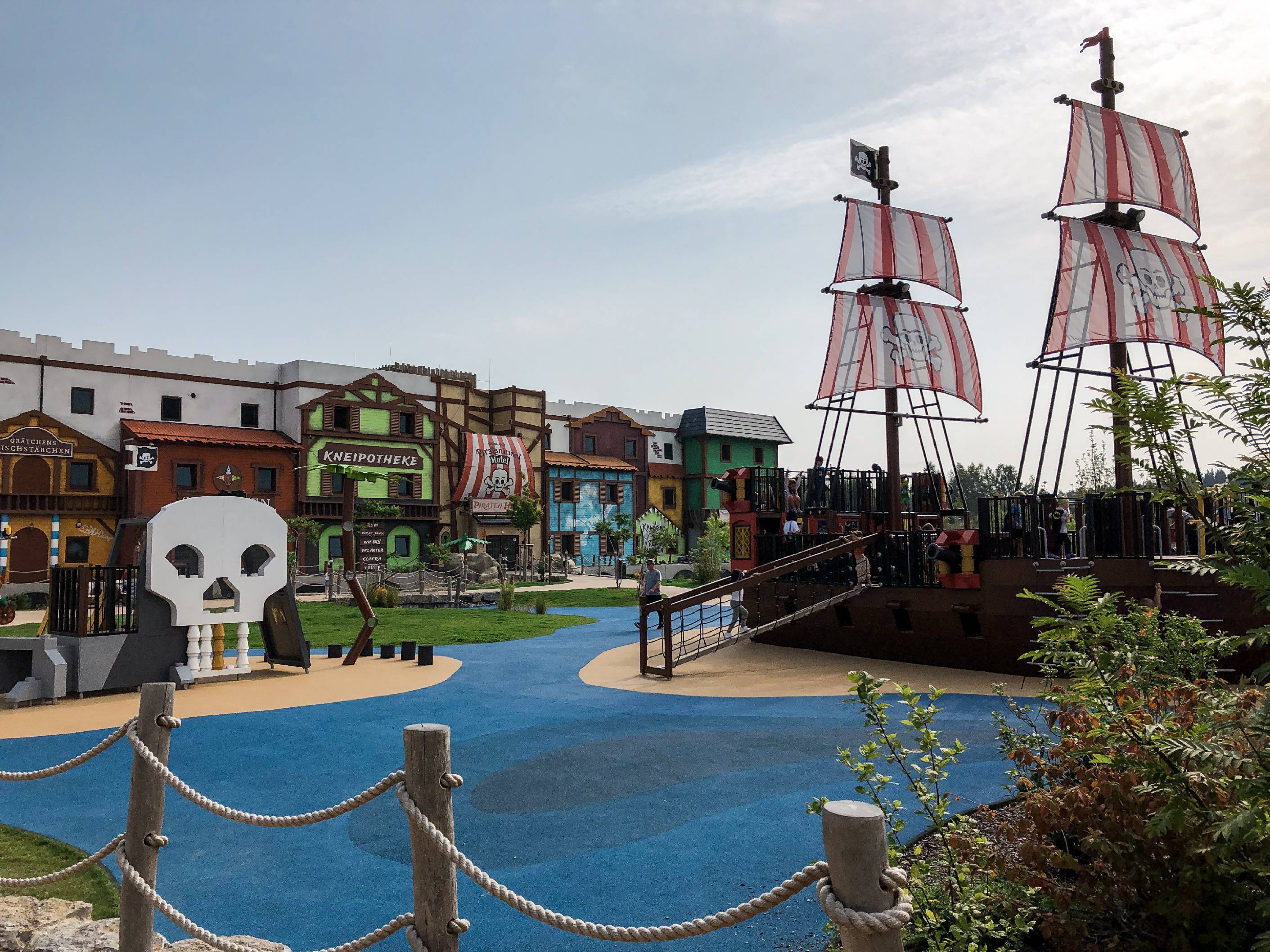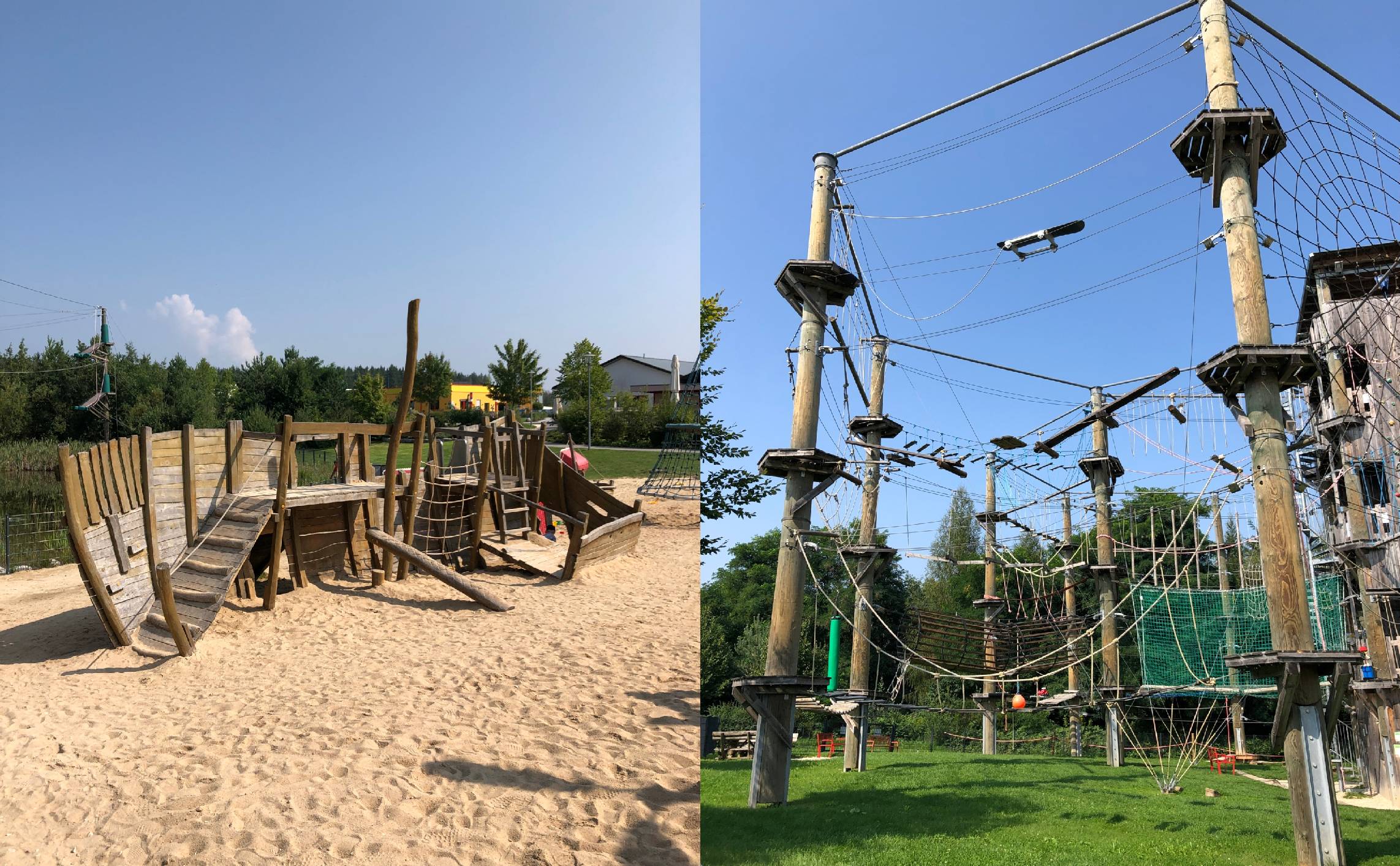 In the main part of the park, we liked the most: Lego Run, Flying Ninjago, Fire Dragon, Techno Tea Cups. We didn't play Power Builder, but apparently it's great too!
I was also fascinated by Miniland, an area where miniatures of cities, castles and other buildings are built from Lego bricks. I could spend hours there, looking at all the details.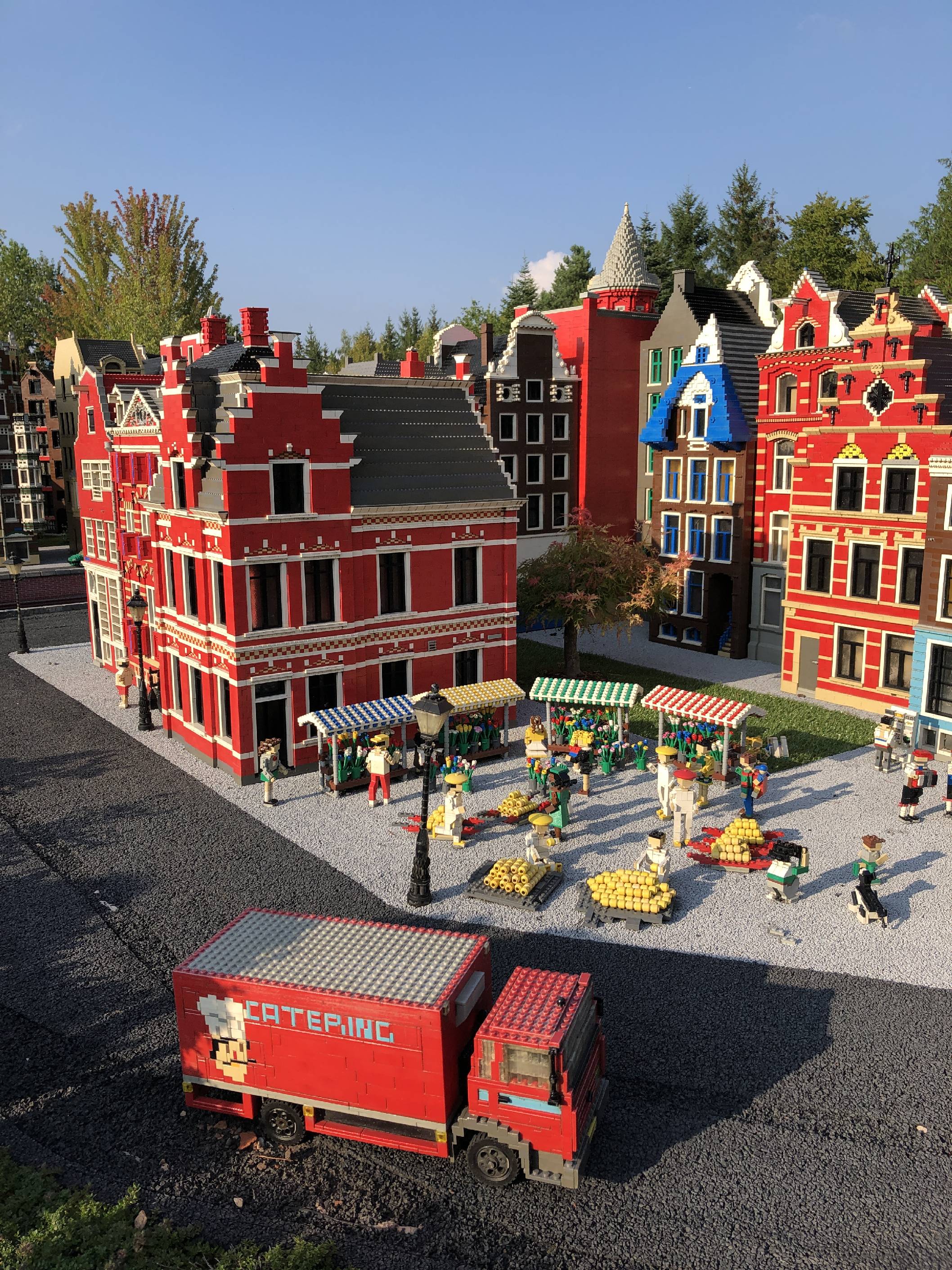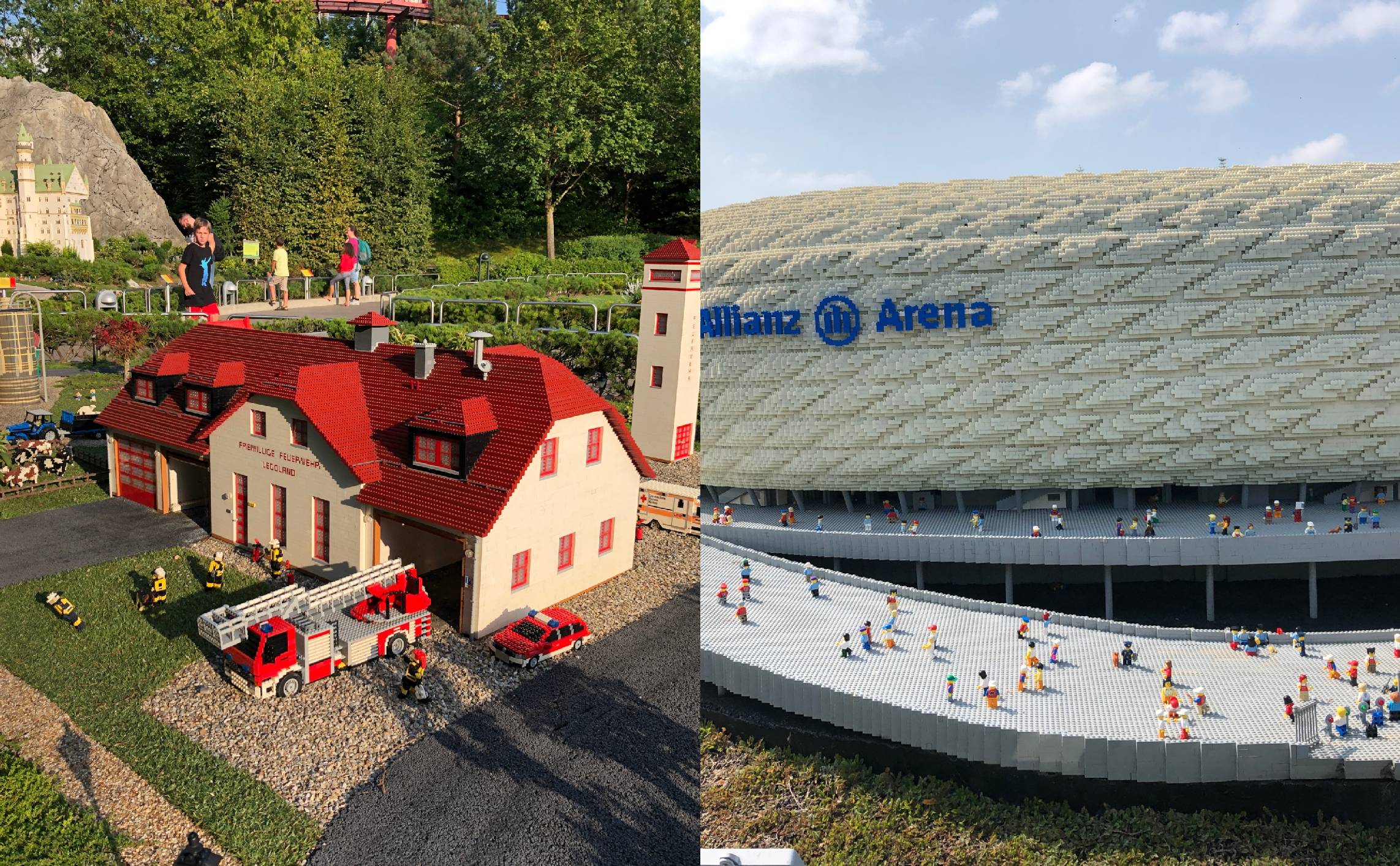 Legoland with children
In 2020, we went to Legoland with a 4-year-old and a 1-year-old. Our 4-year-old was 110 cm tall at the time, and Legoland stands out from other amusement parks in that Maks could enter virtually all available attractions. He couldn't climb only 3 roller coasters.
In 2022 we were with a 7-year-old (135 cm) and a 4-year-old (105 cm). The elder has already entered all possible attractions. The younger one missed some cool runs like Lego Run.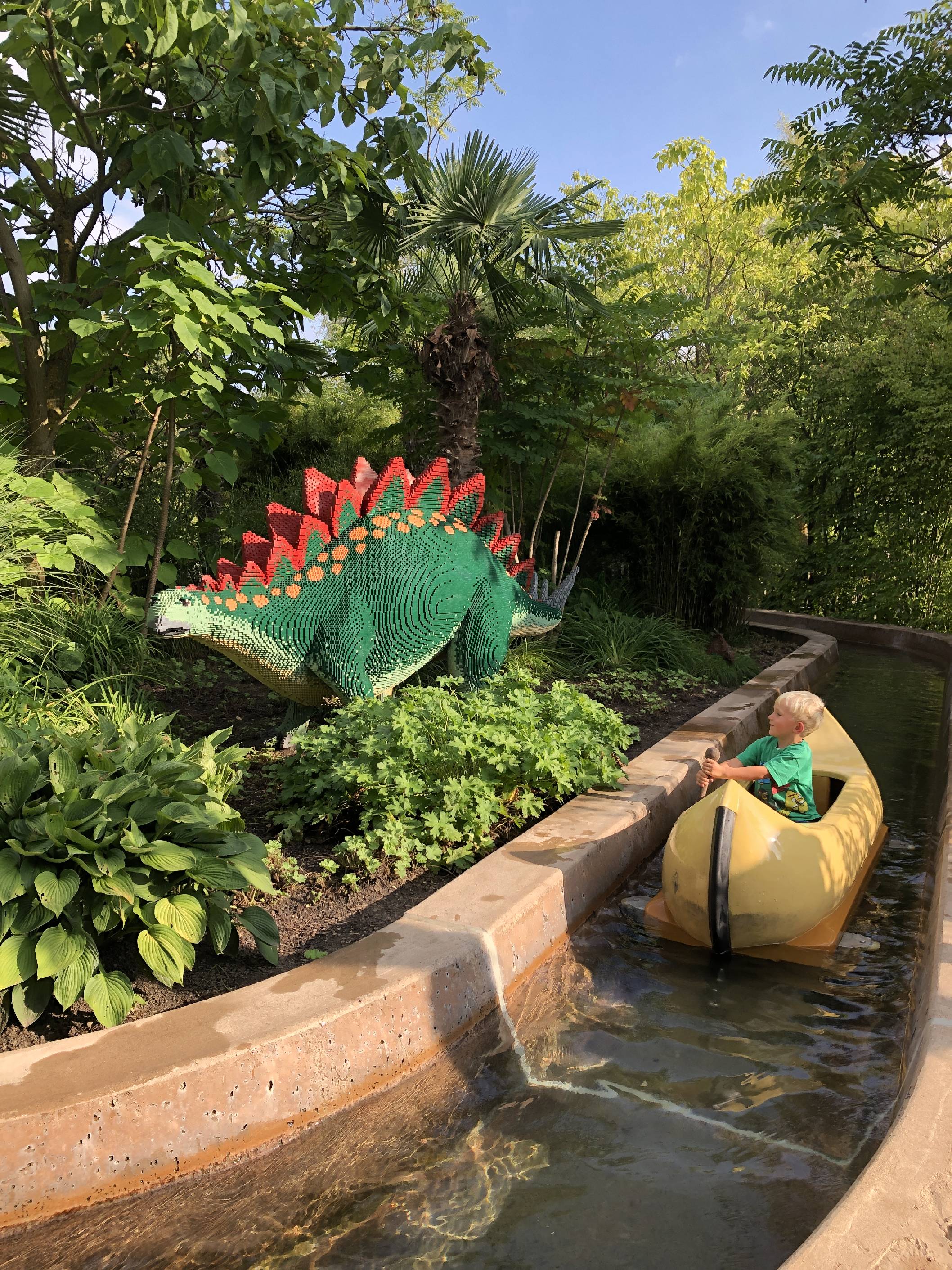 However, there are few such attractions for children under 110 cm tall, so if you have smaller children, consider postponing your trip to the next few years. However, if one child is taller and the other is a toddler, you won't be bored either. Legoland with a two-year-old ? This can be done! There is a special Duplo zone adapted for children, and near the attractions for older children, instead of sand, there are, for example, Lego Duplo sandboxes. Be sure to bring a swimsuit or change of clothes and a towel, as there are several spray parks or you may get wet in the water attractions.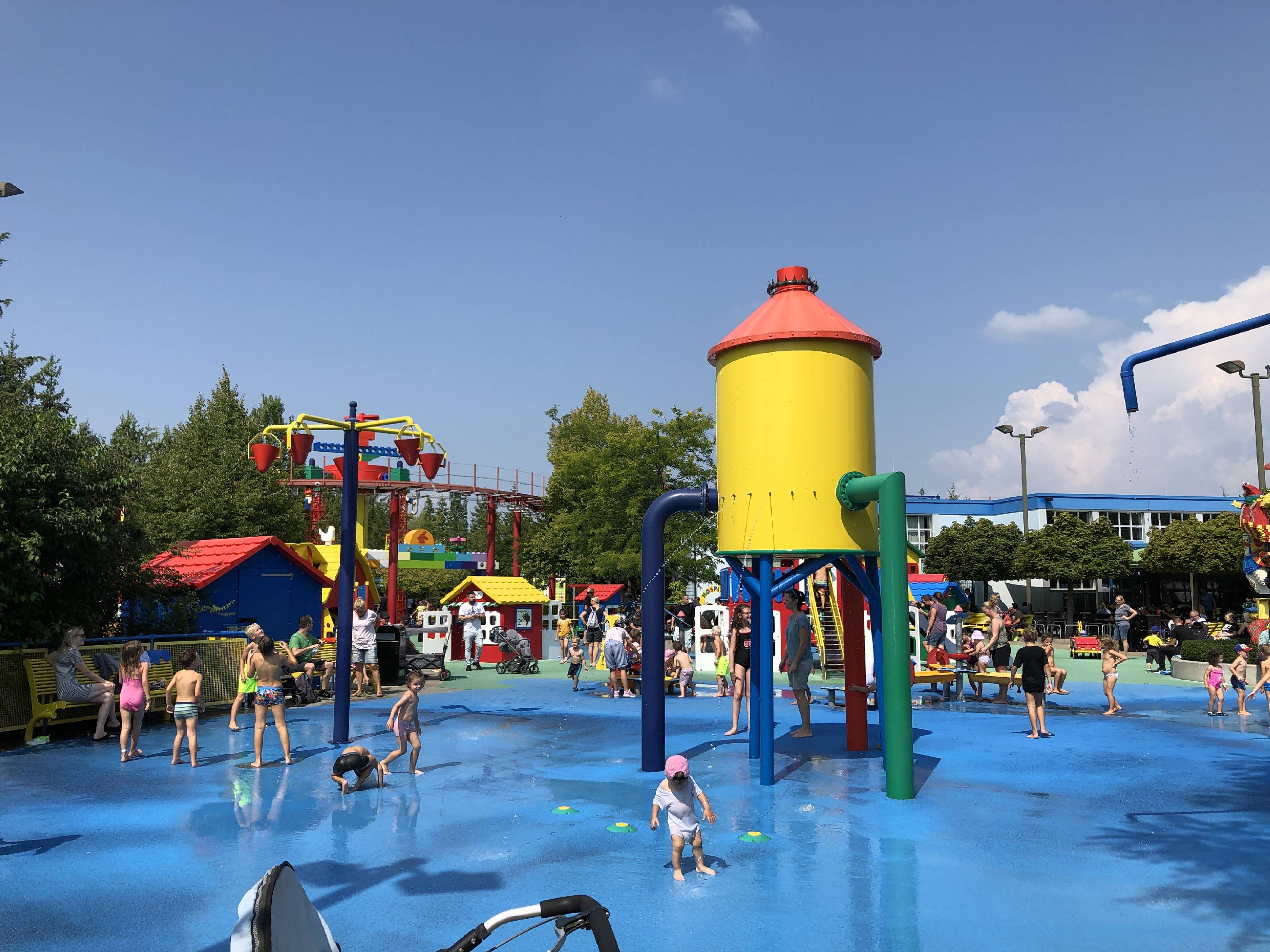 Legoland for children of what age?
Most attractions are rated by height, not age. There are many attractions for children over 110 cm tall. Additionally, at the entrance there is also information about the age at which admission to these attractions is recommended due to, for example, noise, violent lighting effects or menacing-looking decorations. If your child is 110 cm tall, he or she will benefit from virtually all attractions!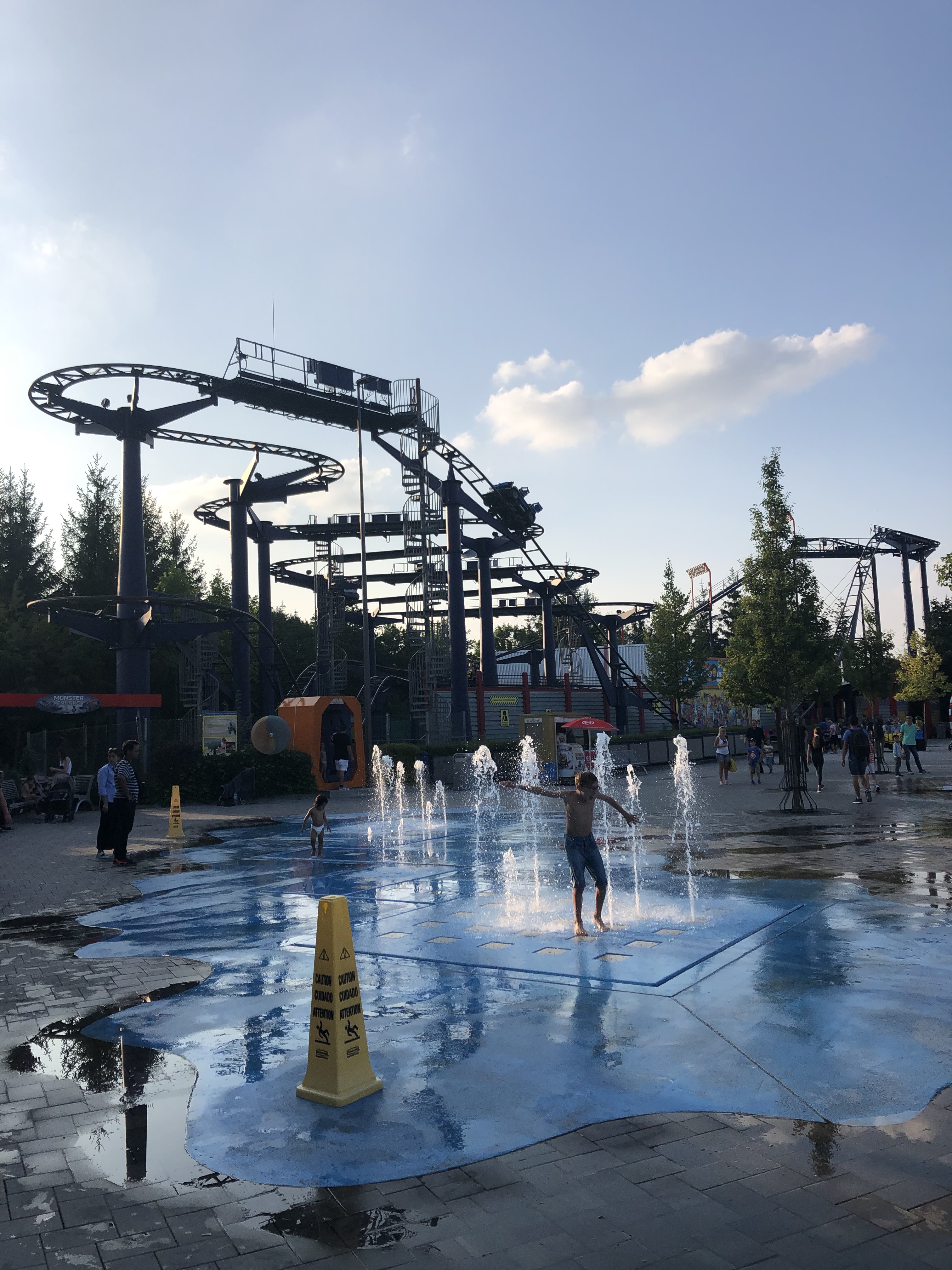 Legoland for one or two days?
In my opinion, it is best to come to this campsite for 2 or 3 days. Spend 2 days at the amusement park and book the third for the free playgrounds at the campsite. It is impossible to visit all the attractions of the amusement park in one day.
How to buy a ticket to Legoland?
I recommend purchasing a two-day ticket with overnight stay at the campsite. Such a ticket for a 2+2 family (Children aged 4 and 1) costs approximately €180. If you are going there for a weekend during the peak season, I also highly recommend purchasing an Express Pass device for anyone who wants to enjoy the attractions. Thanks to this device, you don't have to stand in queues. Fewer lines mean more time for fun! Honestly, I can't imagine standing in line with a 4-year-old. I also highly recommend installing the application on your phone, which contains a map of the park and waiting times in individual queues.
We rest instead of standing in lines.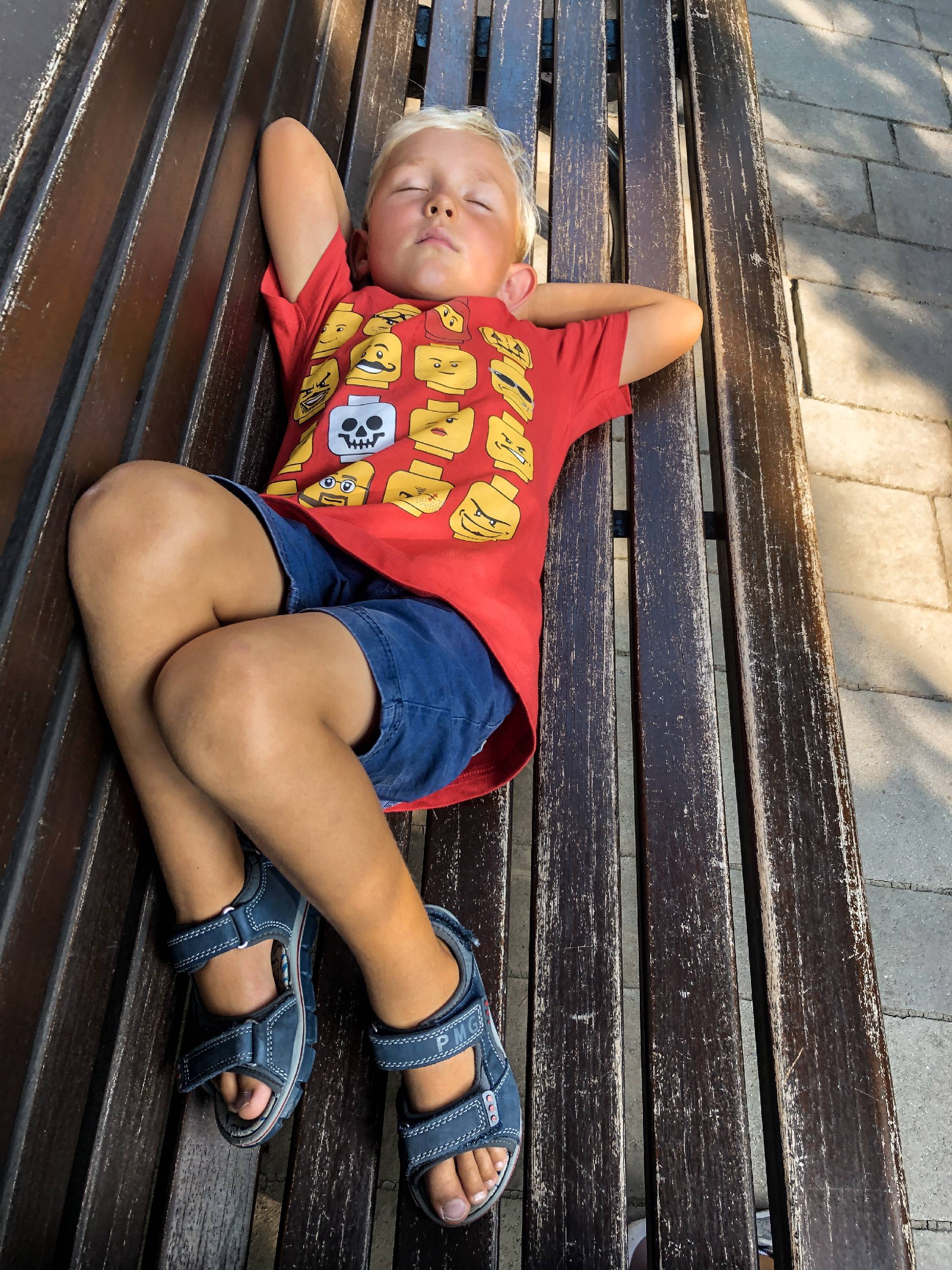 What to buy in stores in Legoland?
You can be sure that your child will want to have a souvenir from Legoland. In addition to many sets of blocks, you can also buy T-shirts, such as the one Max is wearing. I also like the idea of buying costumes for your favorite characters. You can immediately paint your face and spend a wonderful day in the park as a knight or a lion. Unfortunately, face painting has been discontinued after 2021, but we hope these items will return this year!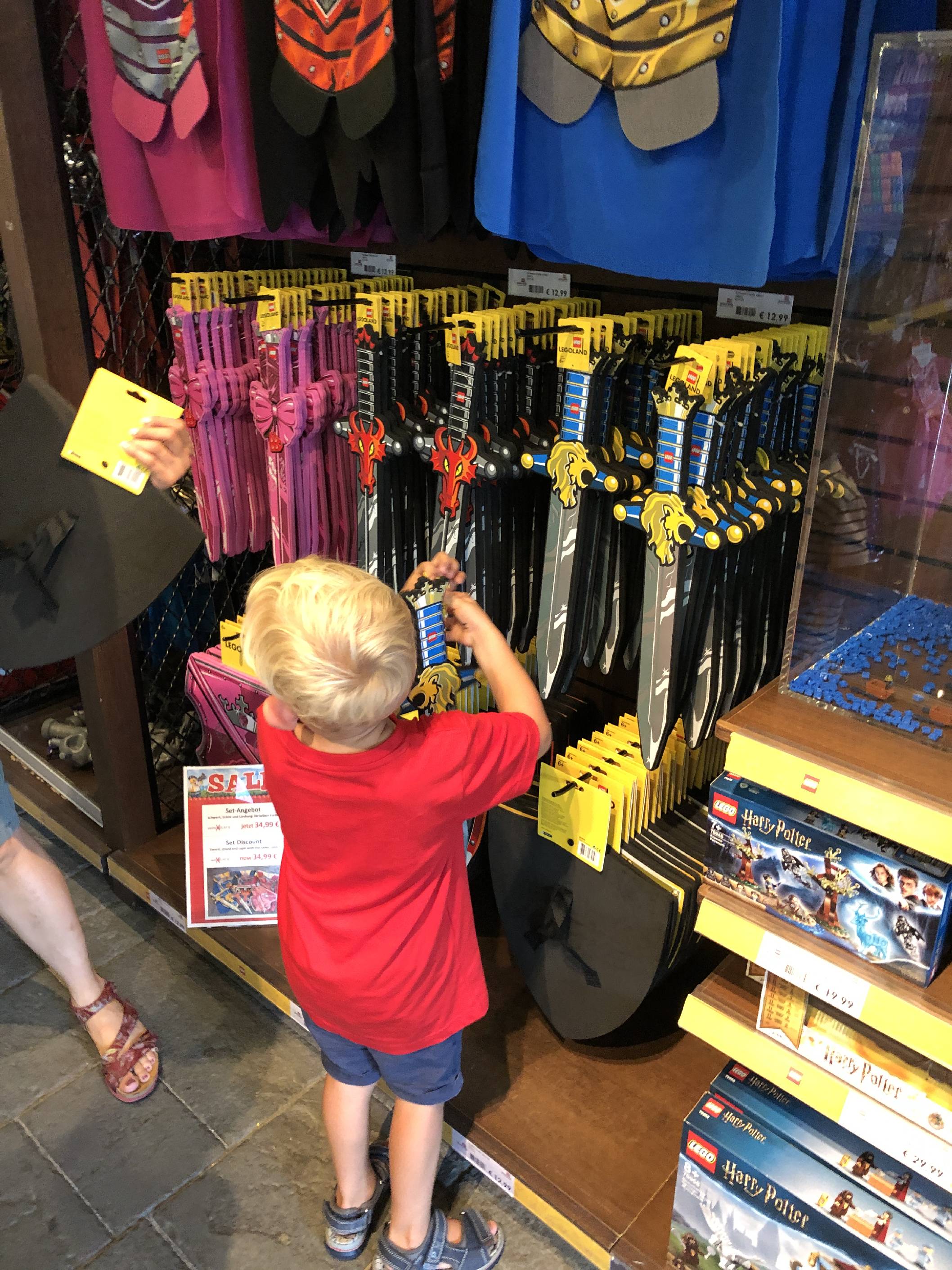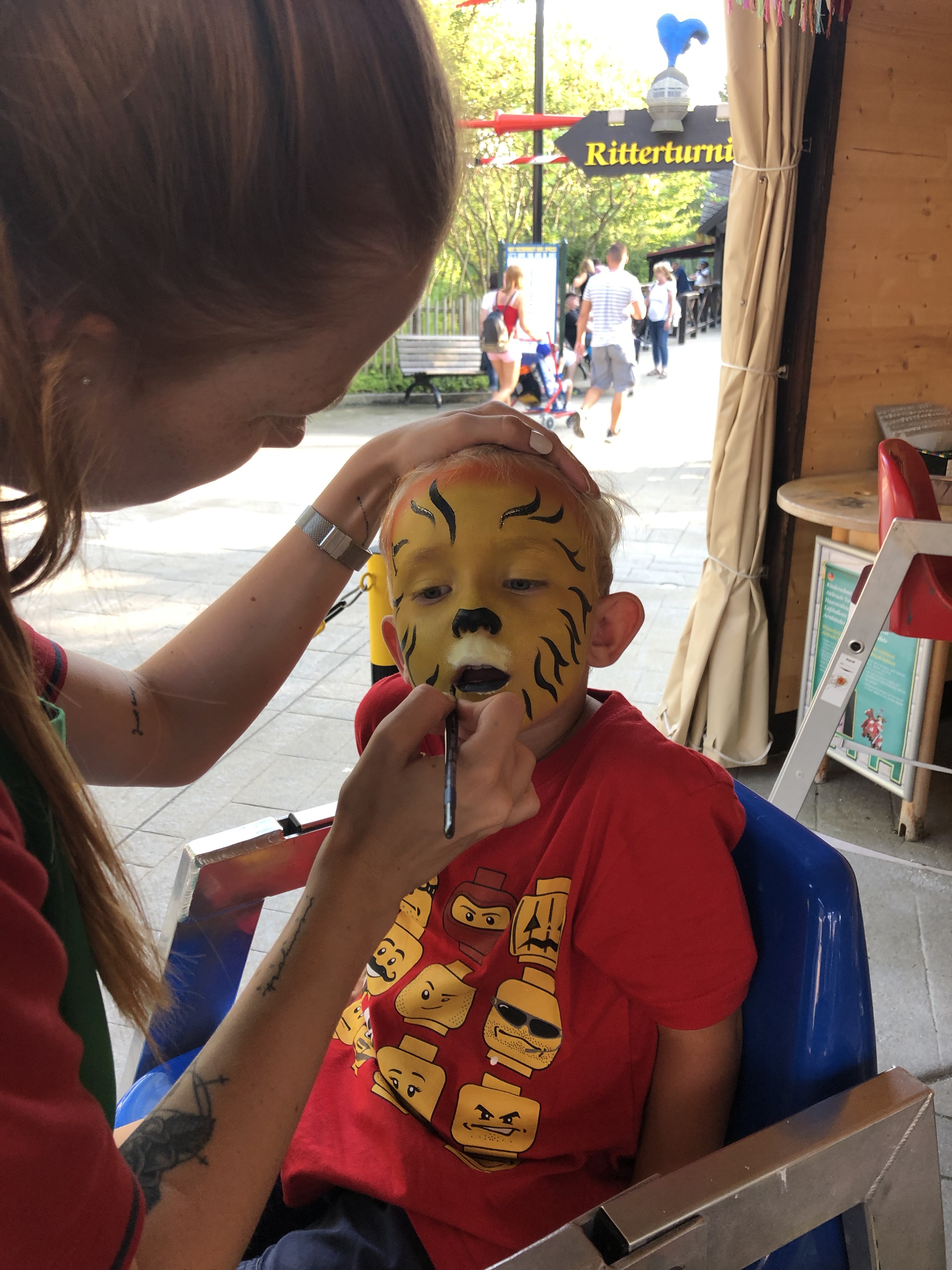 If you like the idea of going to Legoland in a camper, see what other park we visited during our tour of amusement parks in Germany: The Mysterious Land of Turisede
Our video from Legoland in Germany
A ready-made camper route to Legoland
Okay, can you handle visiting several amusement parks in one week? You did it, now it's time for you! We have created an e-book with Camper for Legoland - it is a ready-made proposition for spending your holidays in German amusement parks. You no longer have to worry about where to park your camper or what else to see along the way - we did it for you.
gallery
An engineer with a passion for traveling. My dream is to drive a motorhome through the USA from coast to coast. I would also like to do a few longer bike trips around Europe, but I have to convince my husband to do that;)
Enjoyed reading this article? Share it!