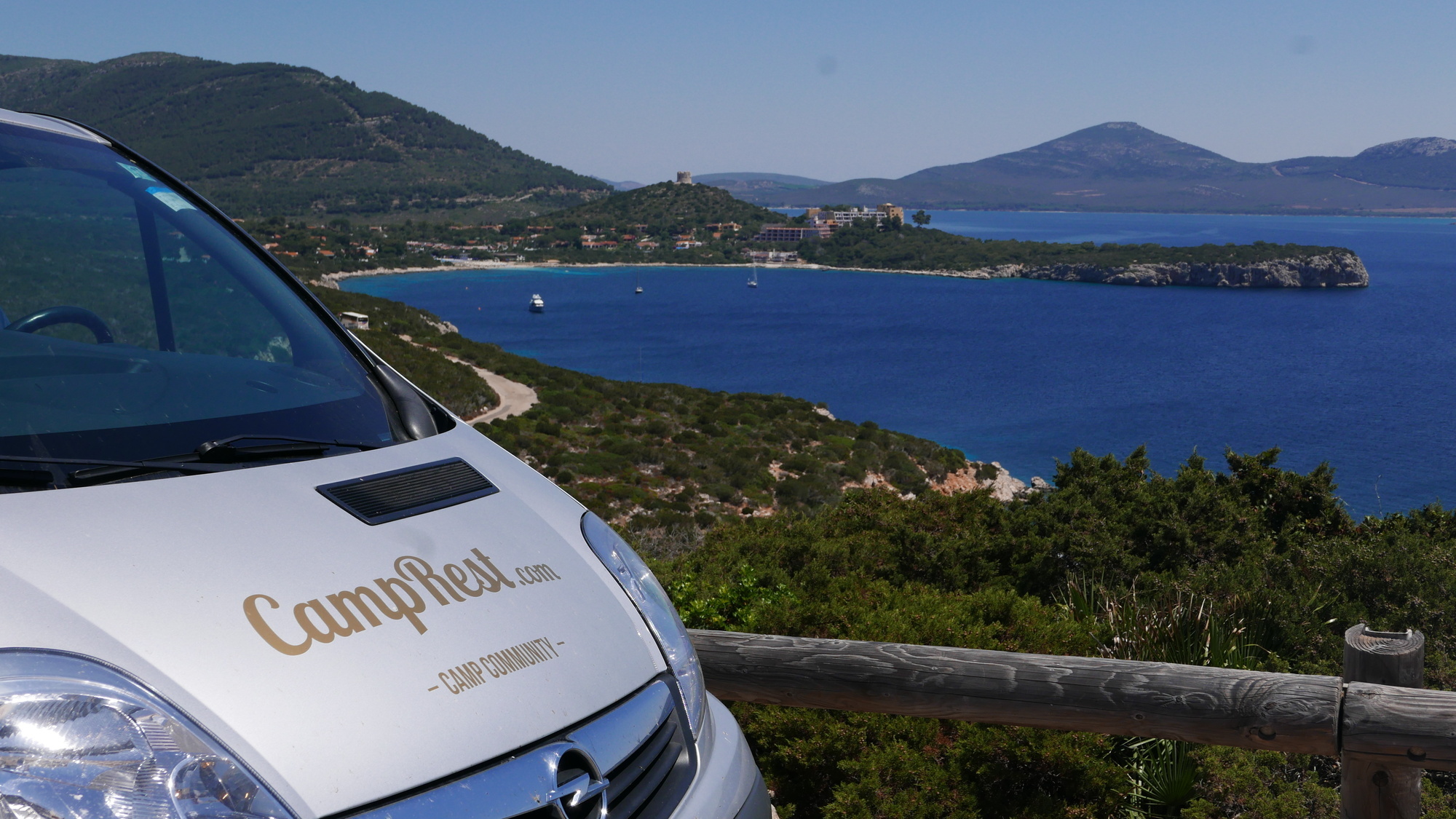 Are you wondering if it's worth going to Sardinia? Do not hesitate! Go ahead and read beforehand how we toured this island in 3 weeks. At the beginning you will find the most frequently asked questions about the island road trip, and in the second part its detailed description.
How long will it take to travel around the island?
It took us 21 days and it was quite an intense time, because we changed campsites every 2-3 days. I think it's worth going to Sardinia for a minimum of 12-14 days . The main reason is that ferry tickets are quite expensive and another is that the island has a lot to offer. If you are going for a shorter period, it is worth thinking about focusing on visiting only one part of the island rather than racing around it with time.
Which part of the island should we choose if we don't have time to visit the whole island?
The southern and eastern parts of Sardinia are famous for their wonderful beaches, often impossible to reach other than on foot or by the sea. Unfortunately, these beautiful beaches in high season are not so beautiful with the crowds of people. On these shores you will find many places for water sports such as kitesurfing and windsurfing, as well as a lot of climatic towns, also in the mountains, and a lot of hiking trails.
North and West is a rocky coast, probably less popular with tourists, so we liked it more. There you will also find picturesque beaches and beautiful cities such as Alghero and caves such as Neptune's Grotto.
How to choose the best route?
In Sardinia, basically everyone who lives on campsites does some road trip around the island. We met people on campsites who, for example, had already finished their trip and we learned a lot of cool tips from them. Ie. where to go, what camping to choose, what is worth seeing and what not. Our route changed dynamically . We had a certain time frame in which we had to fit, because in the middle of the trip we were picking up a friend from the Cagliari airport, but basically we chose the next points of the route on a regular basis.
Do campsites in Sardinia have good amenities?
When going to Sardinia, you must be aware that you will not find 5-star campsites on site. Yes, there are large campsites on the island, but the most numerous are smaller facilities, where you can meet the owner of the campsite at the reception. Many campgrounds do not have swimming pools or toilet paper in the bathrooms, but all campsites are clean, close to the beach, and have a unique atmosphere.
How much is a ferry to Sardinia?
The ferry to Sardinia and back cost us EUR 500 in June 2017. We travel in the Opel Vivaro with a small trailer. We sailed to Sardinia from Rome, and the journey was quite short because we sailed during the day. In the other direction, we sailed to Livorno and decided to go on an overnight, longer cruise and rent a cabin.
What is the best time to visit Sardinia?
We did the whole tour in June, which turned out to be the warmest June in 150 years in Italy. The temperature during the day ranged from 38-40 degrees Celsius. At night it did not fall below 20 ° C. So we did not go hiking in the mountains, because it was impossible, especially with a two-year-old. If you want to go hiking in Sardinia, go there in spring or autumn.
What else can you do in Sardinia?
However, if the conditions were more favorable, we would certainly extend our trip to include trekking . In La Caletta, the e
The campground is large and has lots of pitches, but they are all very spacious. It also offers holiday homes. It is located directly on the beautiful wide sandy beach. The access to the beach is made from a wooden pier.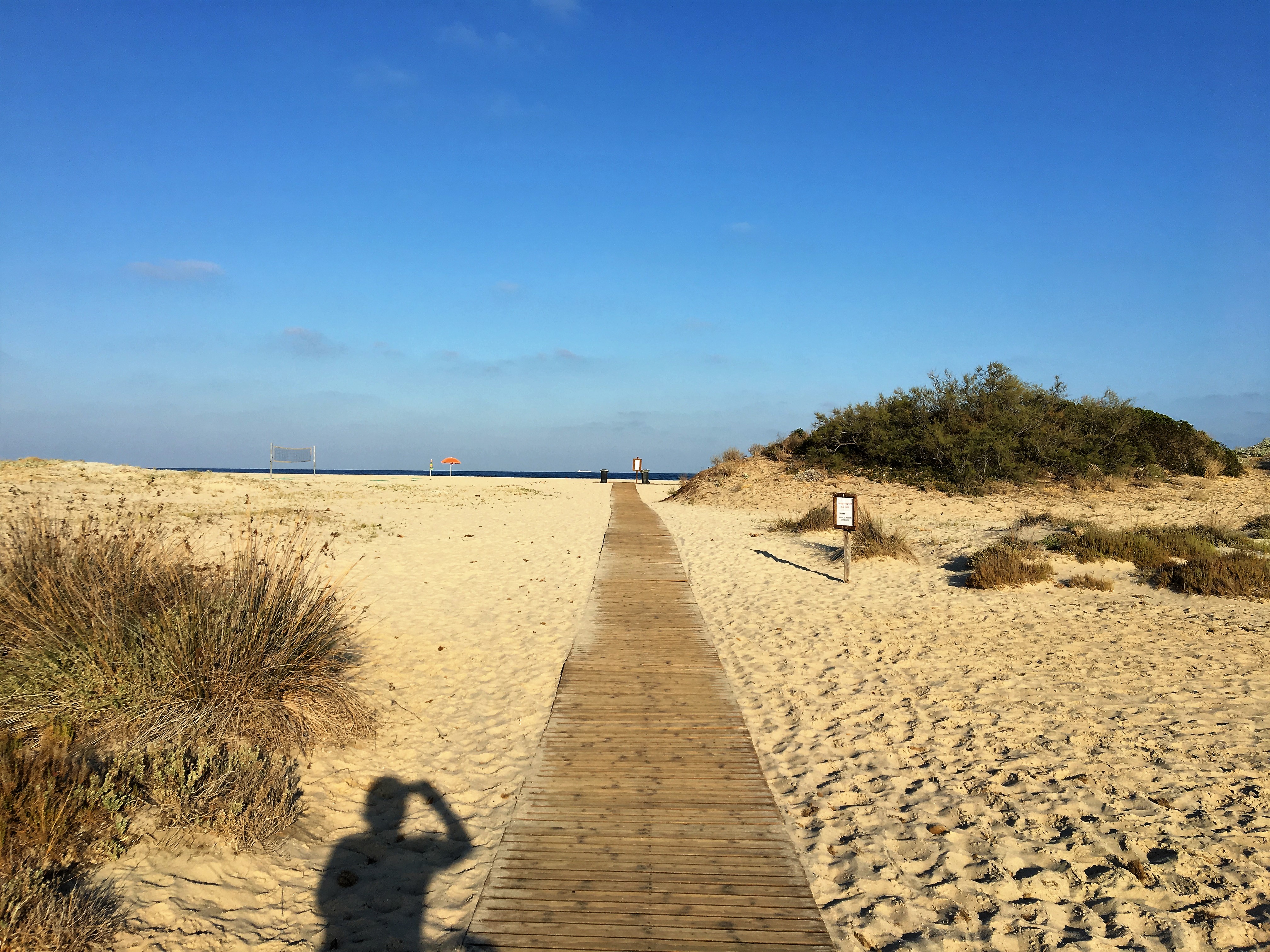 There is a volleyball court on the beach and sun loungers with a bar. Animations and sports activities are organized all day on the beach. Near the beach there is a field where flamingos arrive in the afternoon. Beautiful wide beaches are definitely an advantage of this place, but on Costa Rei, apart from beautiful beaches, there is nothing else ...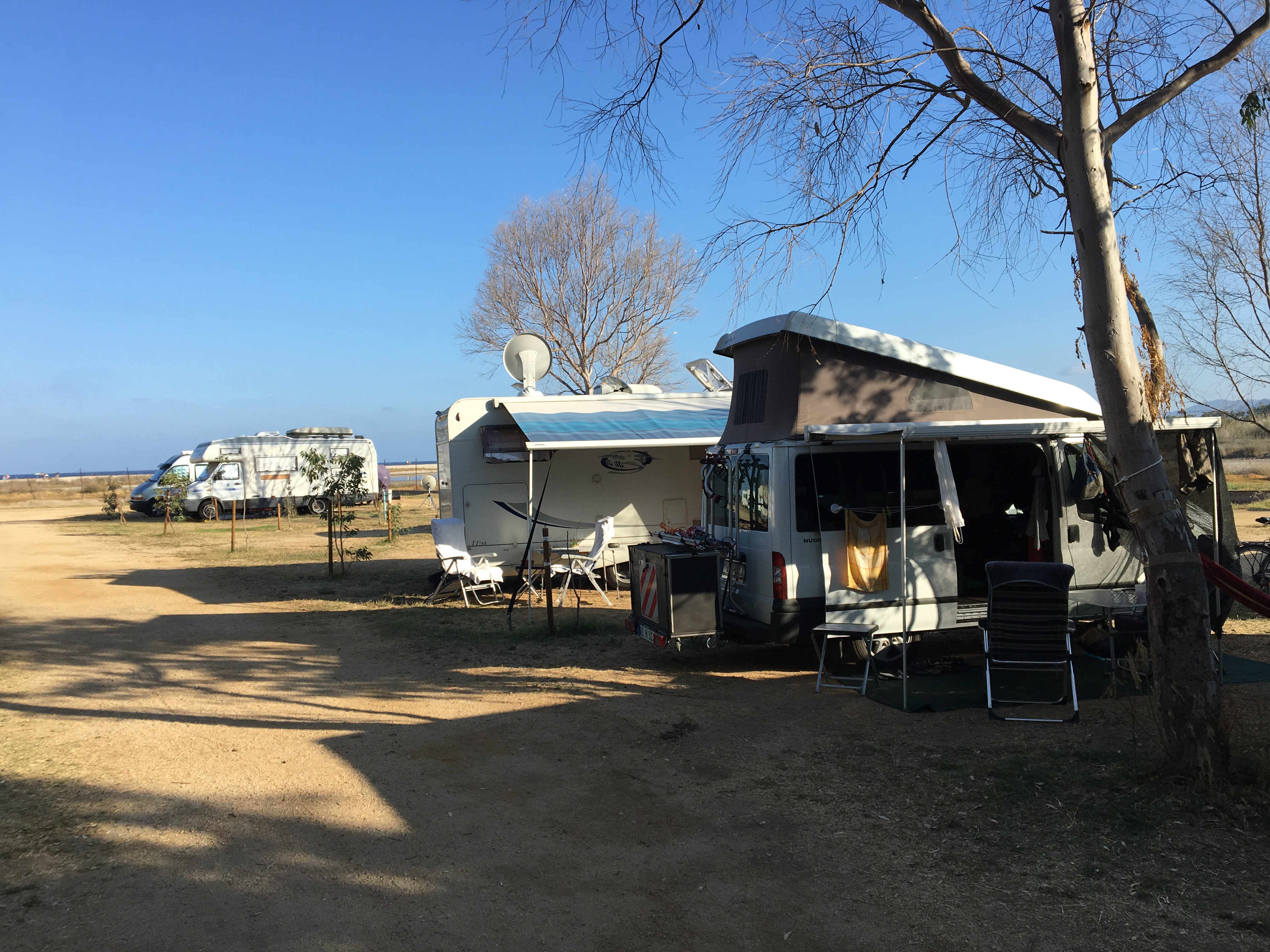 Two small pools, one deep and the other shallow for children. Unfortunately, the swimming pool is closed on siesta. Nice playground for children and animations.
The campsite is largely tree-lined, and additionally has artificially covered lots , but be careful whether the caravan or motorhome will fit under the roof. All pitches are spacious and closer to the beach entrance than the holiday homes.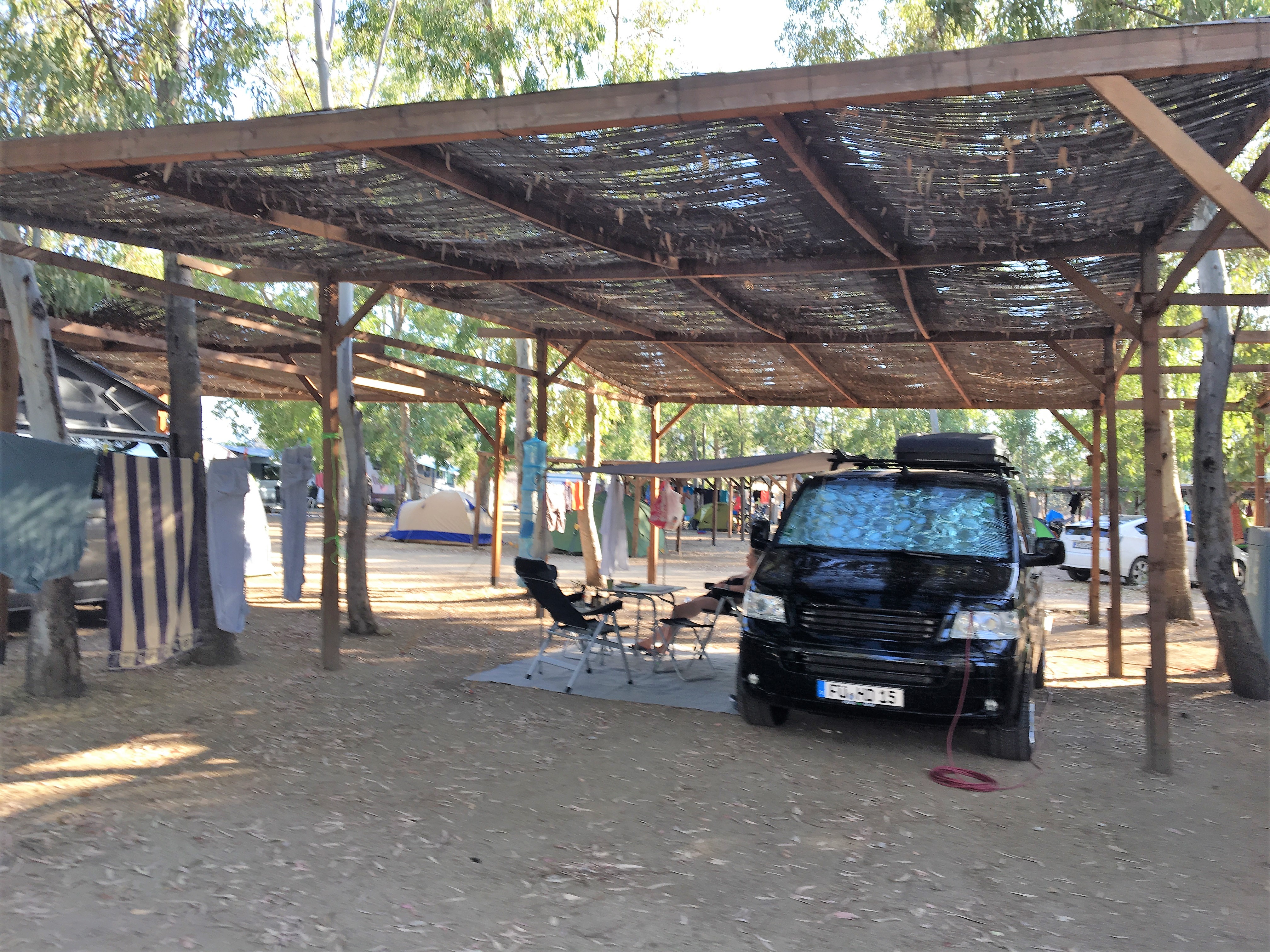 Sanitary facilities are a bit neglected and dated, especially the dishwashing areas and laundries should be refurbished. There is a place for changing and bathing small children.
No soap and toilet paper in the toilets. I guess I'm repeating myself.
8. Arbatax - Camping Orri
From the very entrance, he charmed us with an amazing amount of vegetation and flowers . The whole camping site is simply immersed in them (literally - we hardly found the reception in the thicket of vegetation;)), and the staff cares about their beautiful appearance all day long. The campsite is situated directly on the sandy beach.
In the heart of the campsite there are two swimming pools, one deep and the other shallow for children, right next to it is a playground, games room and a cafe-restaurant. The service here and at the reception is nice and helpful.
The camping offers holiday homes with a cool kitchen solution on the terrace. There is a lot of space for campers, caravans and tents without separate plots.
Sanitary facilities are small and cramped with small and cramped shower cubicles and small and cramped toilet cubicles. The sinks are open to the public. Sanitary facilities, although clean, require renovation. No kids washing room, not even low sinks. There is no soap and no toilet paper in the bathrooms, as is known, but also no toilet seats! This has really surprised us.
There is a total ban on car traffic on the campsite. Parking for cars is available at the entrance to the campsite.
The downside is the lack of a shop on the campground.
In Arbatax you will also see the famous red rock . There you can often see young people jumping into the water from great heights. Chilling spectacle.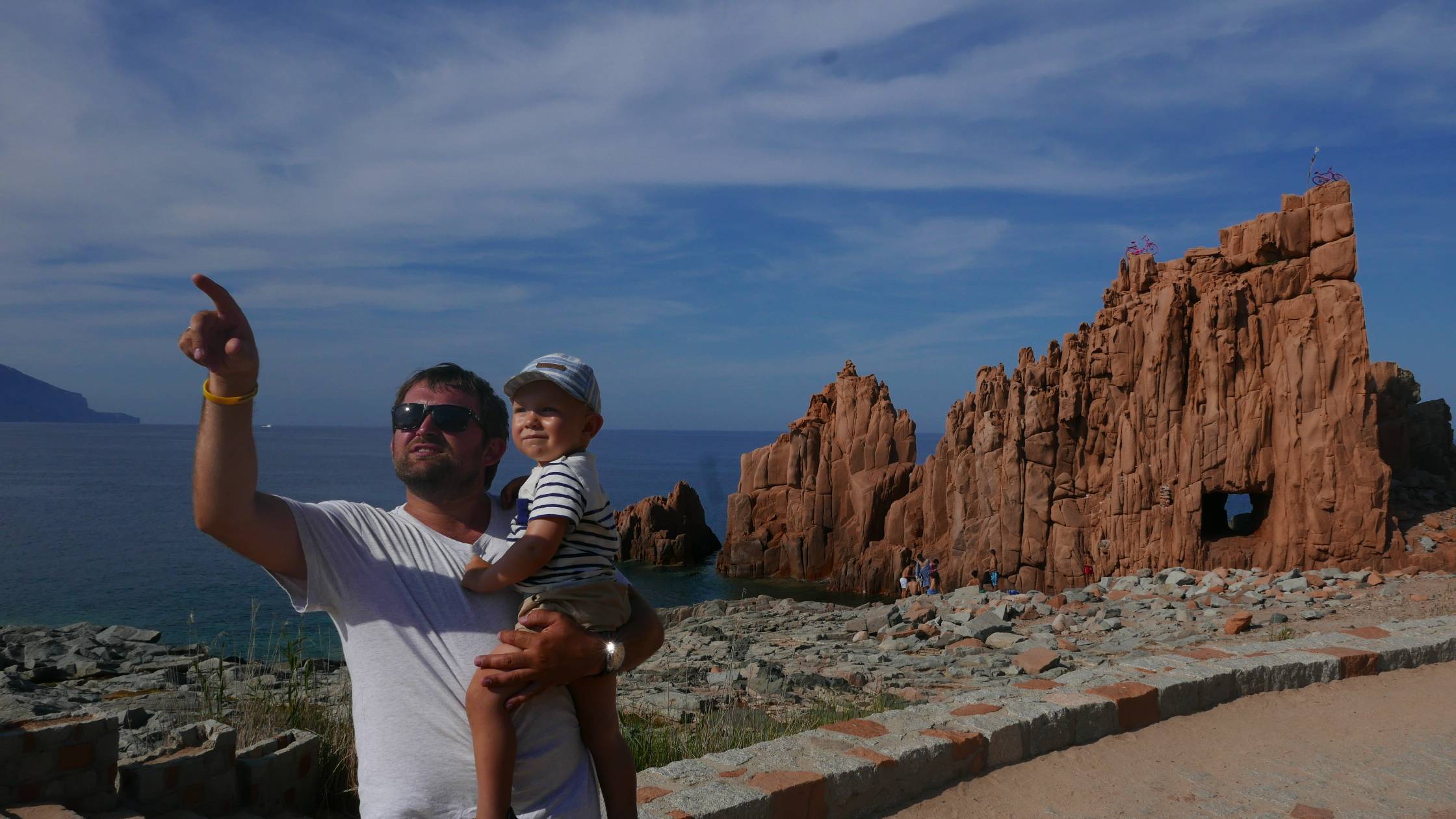 In Arbatax we also rented a motor boat, which we visited the most beautiful beaches of the Gulf of Orosei . Thanks to the fact that a 2-year-old was traveling with us and we got up at dawn, we also rented a boat very early and we managed to avoid the crowds on the beaches. But if I were to rent a yacht or a motorboat in Sardinia again, I would do it via Click & Boat without having to go to the port the day before and discuss the details. We rented a motorboat for less than 120EUR with fuel for the whole day. It's definitely worth it!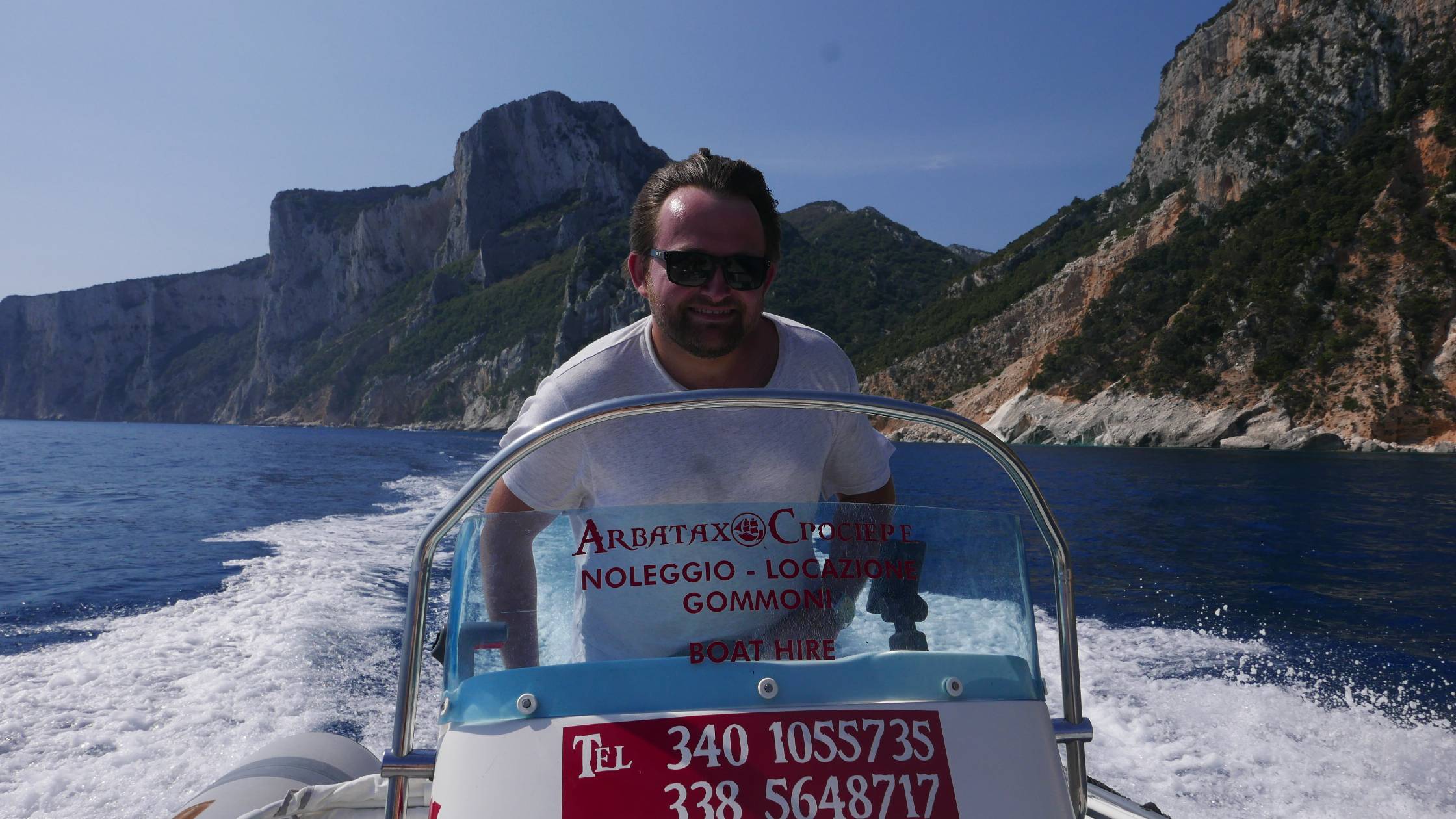 We also went from Camp Orri to visit the city of Orgosolo, famous for its murals.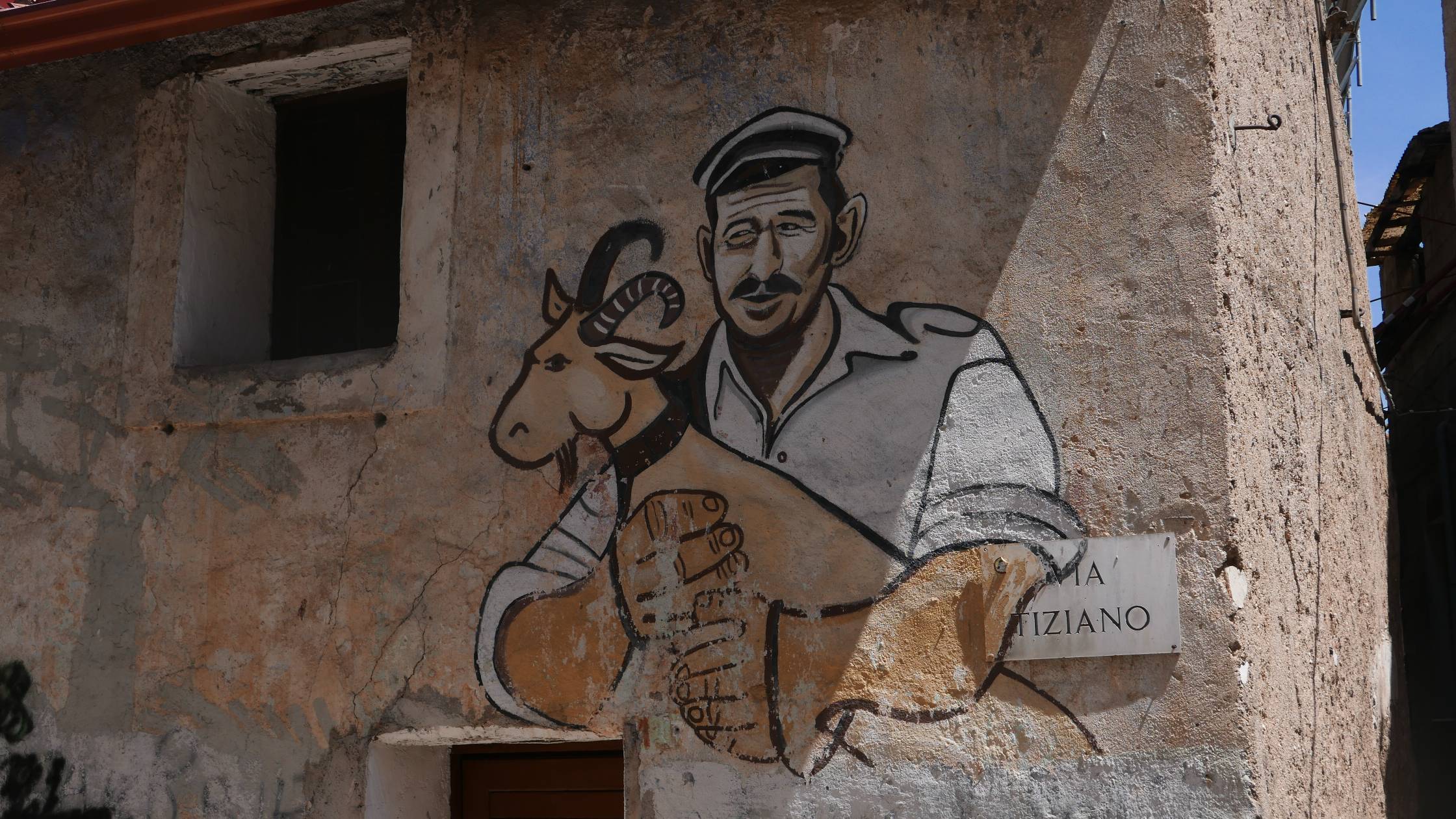 9. La Caletta - Camping Selema
The campground is directly on a sandy beach, close to a small town , an old fishing village, which now basically only exists there for tourists, but there are several restaurants and ice cream parlors with good prices. There is also a windsurfing and kitesurfing school nearby.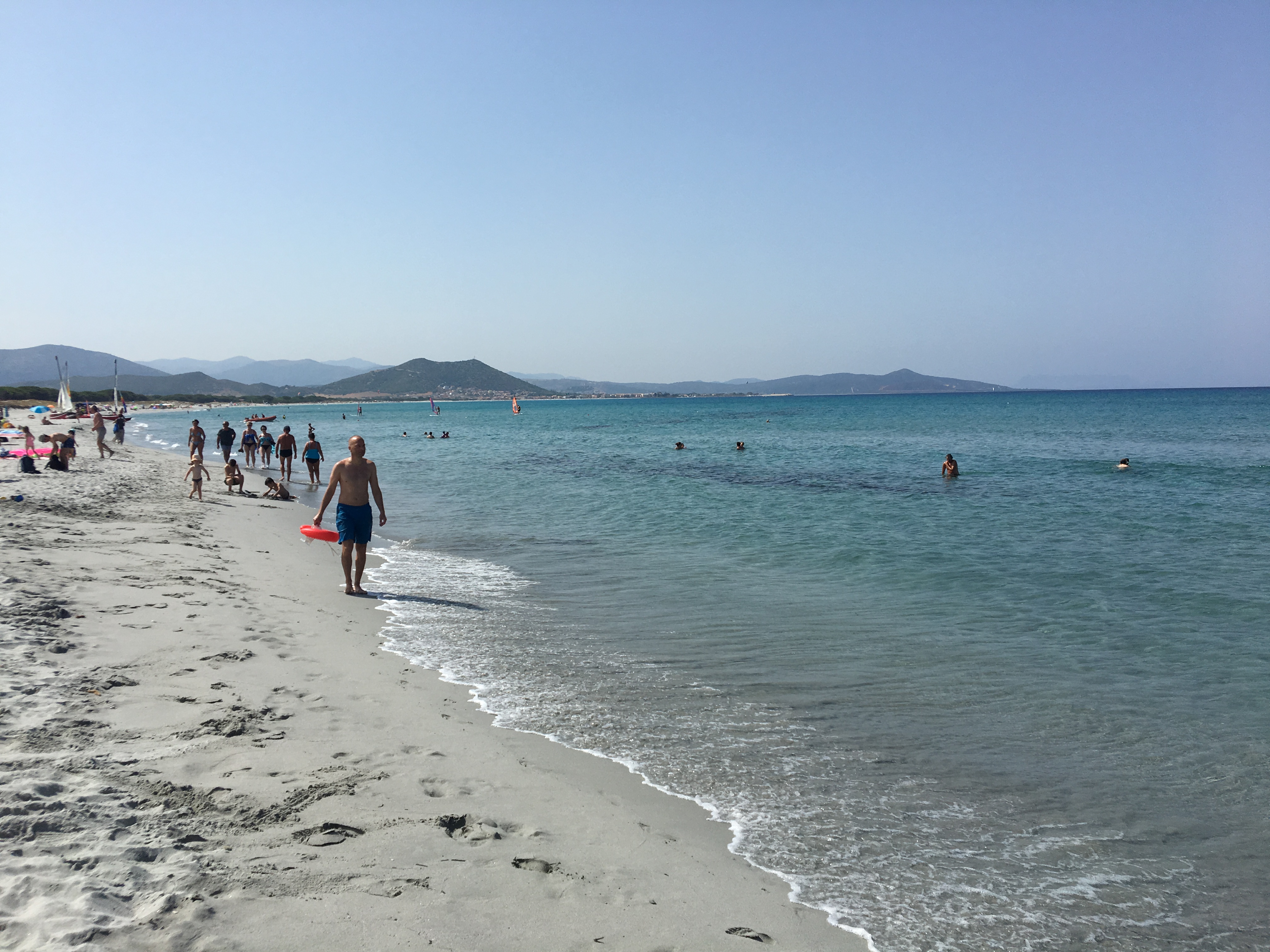 The camping itself offers holiday homes, also brick ones, and lots, but not separated ones. It has two small playgrounds, one directly next to the restaurant and two small pools, one deep and the other shallow for children. You can hide in the shade of trees by the pool. This is a big plus!
The restaurant is great. Delicious food and friendly service.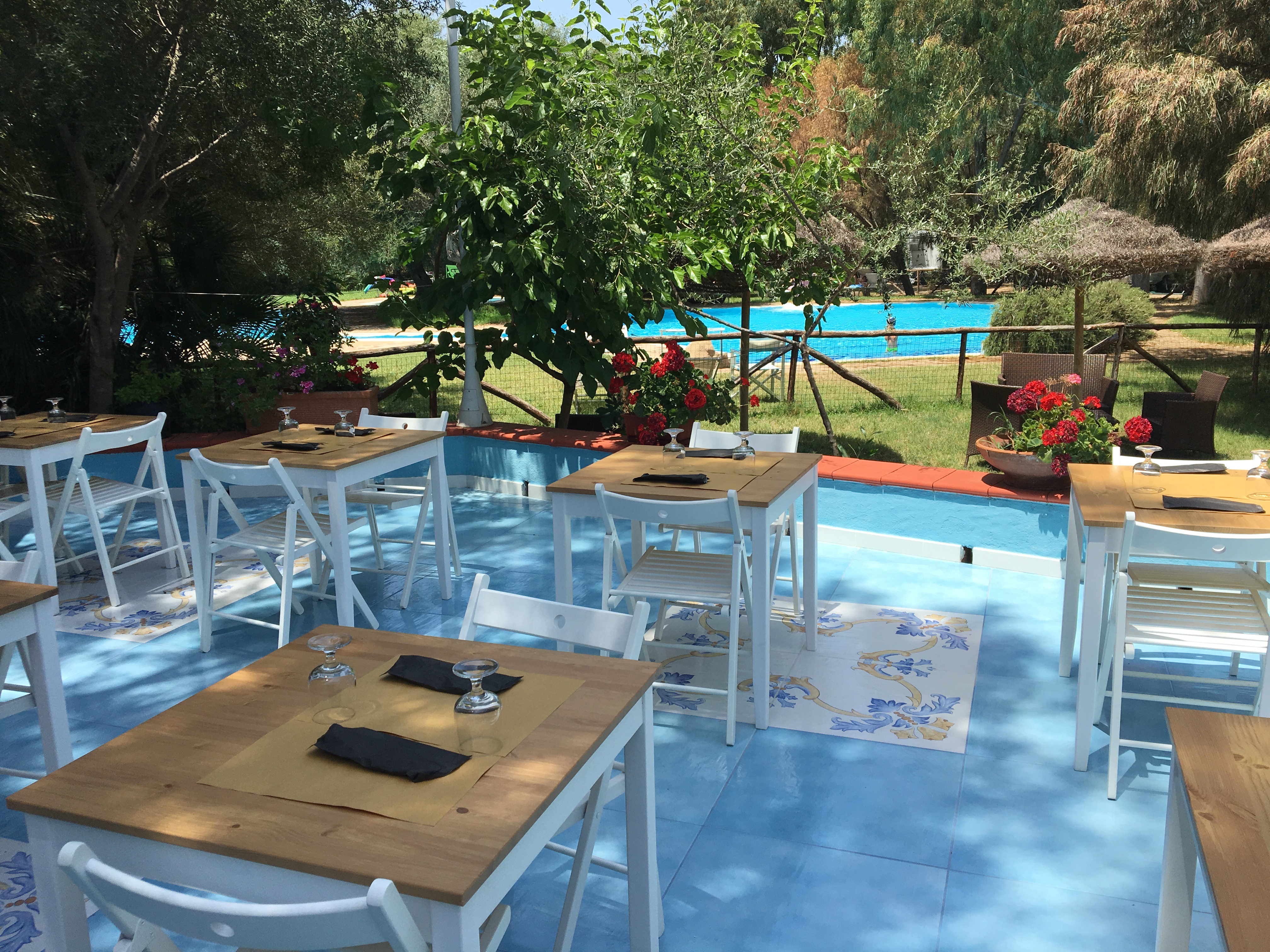 Sanitary facilities from the outside don't look stunning, but inside they are completely renovated, spacious and beware, note: they have soap and toilet paper! We live to see it :) There is also a bathtub for bathing babies and low sinks for children, in shower cabins we can also easily wash our children.
The service was very nice and hassle-free. The owner himself drove us while looking for a place at the campground. Everyone speaks great english.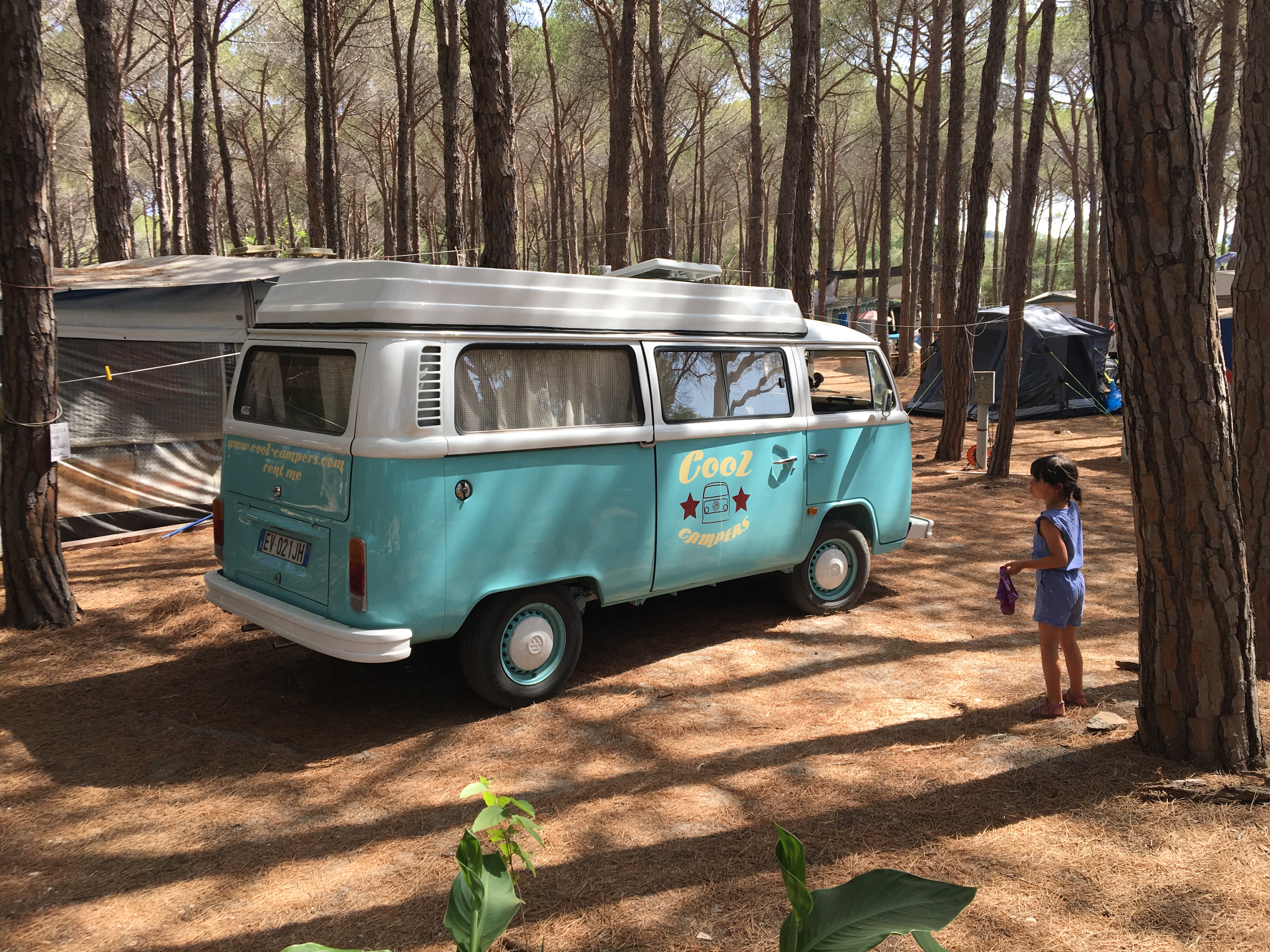 10. Olbia - we depart for Livorno
We only spend one day in Olbia before leaving the port. We go for a walk and play with Maks in the park. The town is quite nice.
---
Do you want to know even more?



• Join our Facebook group -

Cool Camping


• Follow our profile on Facebook -

CampRestowy Facebook


• See how we travel as a family on Instagram. During our trips, it is here that we put the most reports from everyday life on the campground or in the camper -

CampRestowy Instagram


• See our YouTube videos, subscribe to our channel and give a thumbs up to the videos you like -

CampRestowy Youtube
We have created the CampRest portal for people who value freedom and travel on their own.
Enjoyed reading this article? Share it!