Adriatic dreams - Istra Premium Camping Resort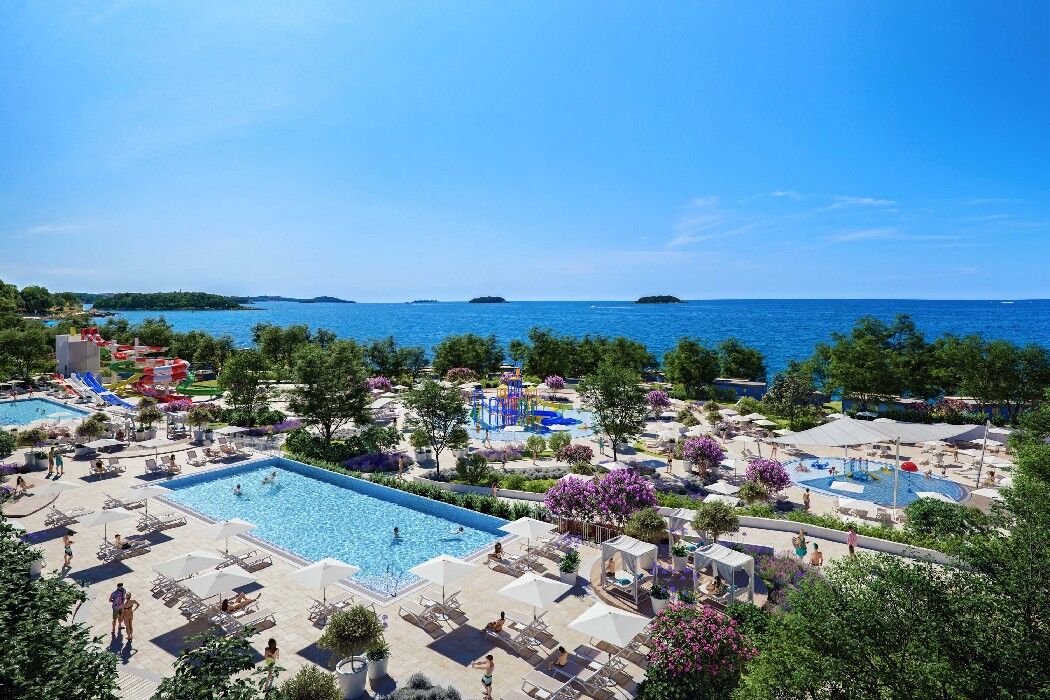 What do we most like on a cold day? About the sun, perfectly blue skies and warm sea. It all adds up to the Adriatic Sea. Croatia has been a favorite holiday destination of Poles for many years. It's worth having your own seat there.
The five-star Istra Premium Camping Resort is situated on a wonderful peninsula surrounded by tiny islands of the Vrsar archipelago, near the famous village of Poreč, in the village of Funtana.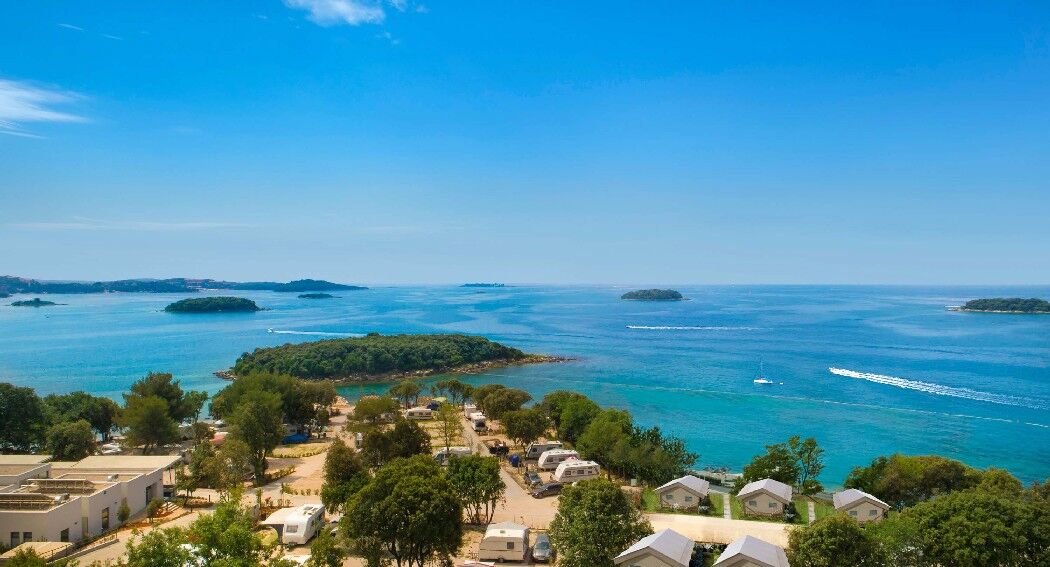 The resort is situated in the forest, right by the sea, and the views are breathtaking. Apparently, you can observe the most beautiful sunsets in the entire Adriatic from here. Camping belongs to the Valam chain, also known as Camping-Adriatic. From October 2018, intensive modernization works have been carried out to make it an oasis of family luxury.
Four sides of the campground
Regardless of whether we reach Istra Premium Camping Resort by camper or otherwise, we can count on comfortable accommodation. If we have a camping car, we can choose one of four types of lots.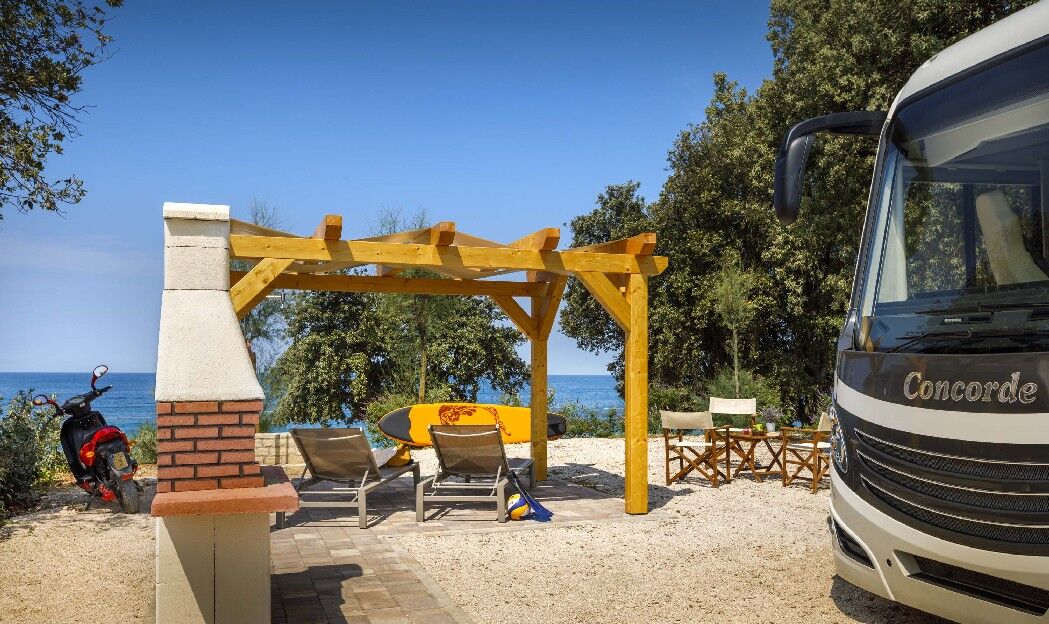 The marina is located in the green center of the campsite, near the sports zone. Standard, Comfort, Comfort Mare and Premium Mare options to choose from. You can also put up a tent. This part of the campsite has access to the beach which is wheelchair accessible.
In the western part of the facility - Sunset - there is a designated area for lovers of the setting sun. We can admire wonderful views from the stands.
The Bella Vista lots are located in the southern part of the complex. They are situated directly by the sea and the family beach of Val Maro. They offer a view of the town of Vrsar and the nearby islets.
If you want to be closer to the sports activities, you will choose the eastern part of the campsite and Orlandin pitches, next to the sports center and Val Maro beach.
Cottage or luxury tent
Istra Premium Camping Resort also offers cottages. Bella Vista Premium Romantic Chalet is the perfect choice for a couple. Cottages of this type have a wooden terrace from which you can admire the sea. For lovers of luxury, there are even cottages with a private swimming pool!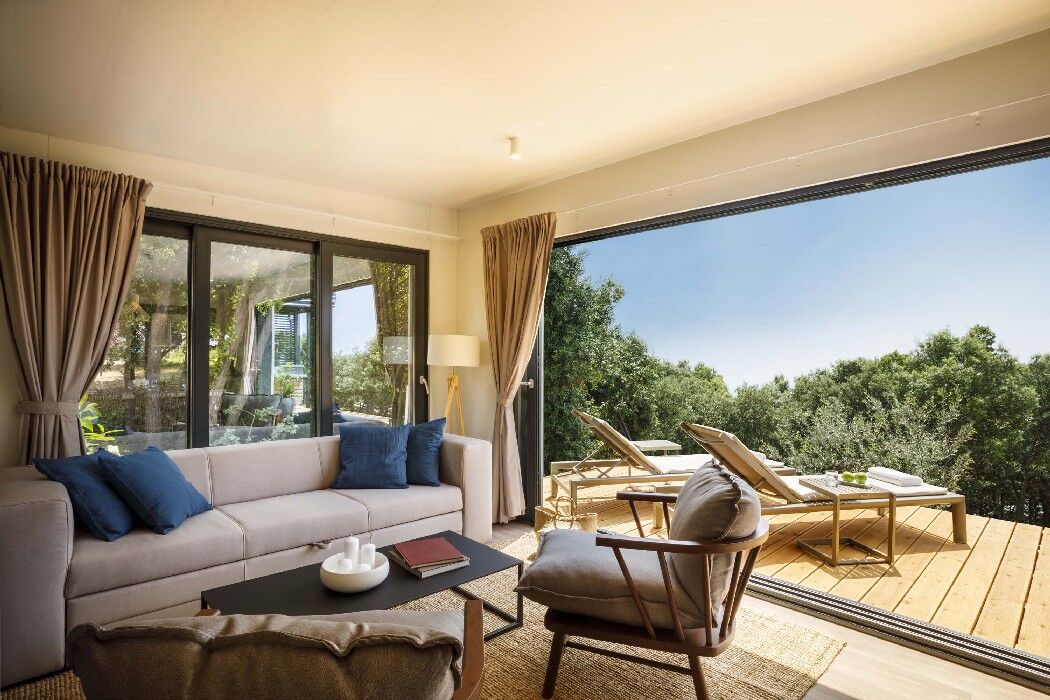 Marbello Premium cottages are a good choice for families. They are situated above the family beach of Val Maro, and the view extends over the old Vrsar. The campground's main square and Grano Duro Pizza & Pasta restaurant, shops and bars are nearby.
Or maybe a luxury tent? Over the sunset beach there are 35-meter tents with two bedrooms, a living room, a fully equipped kitchen (including a coffee machine and a microwave oven) and a bathroom. We have satellite TV and a terrace overlooking the sea.
Water, water, water
You can practically never leave the Istra Premium Camping Resort! Aquamar Family Water Park offers 5 swimming pools with a total area of 1,040 m2, intended for both children and adults. They are filled with seawater, which is additionally heated.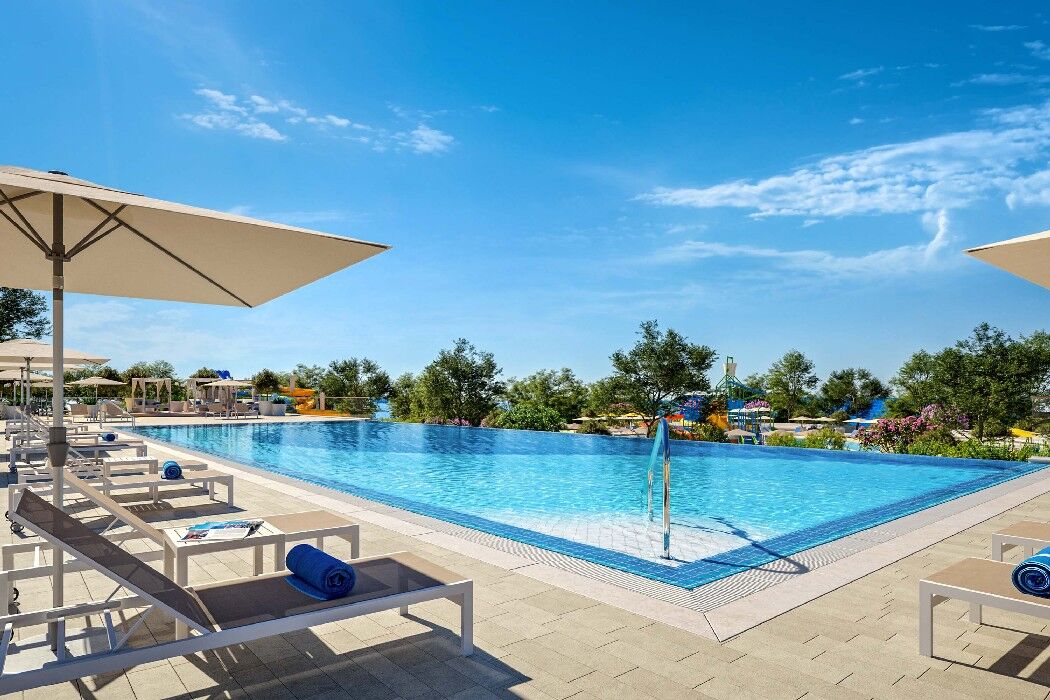 For adrenaline enthusiasts, a swimming pool with slides, including one 10 meters long, has been built. There is also a water castle and a swimming pool for small children, as well as a typical swimming pool and another one for relaxation only. Sun loungers and umbrellas can be rented on site, and there is also a bar.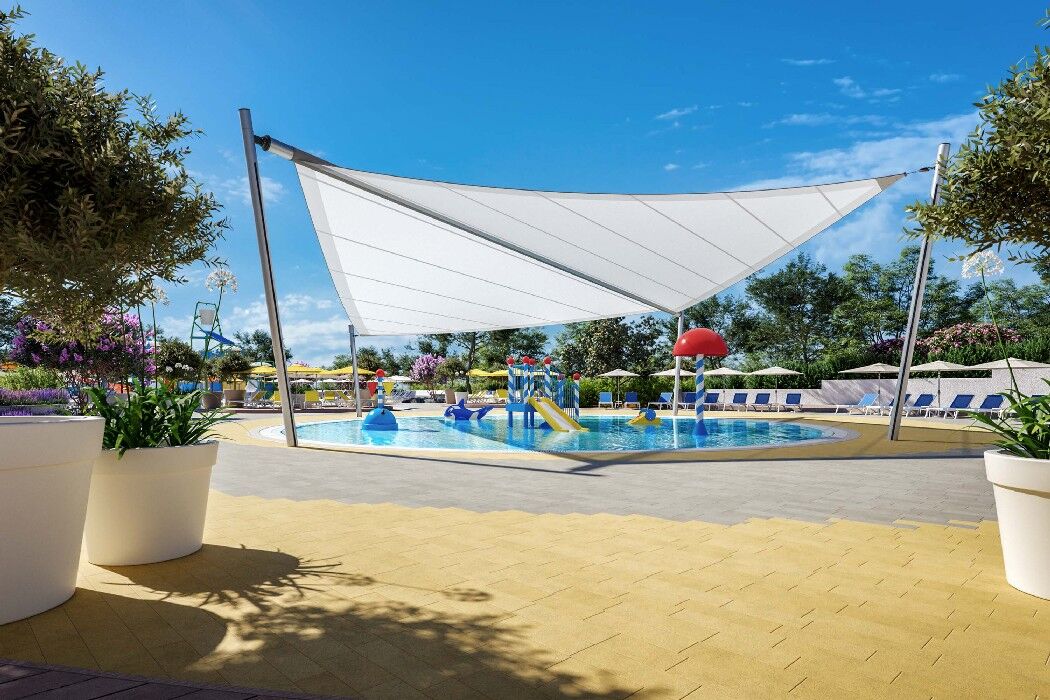 The facility also includes a 1.5 km long coastal strip with beautiful pebble beaches and rocky relaxation areas. Whether you want to spend time with your friends, partner, children or even your dog, you will surely find a place for yourself on one of the four beaches.
Val Maro is a typical family beach, with a gentle slope and fine gravel. It also has a playground for children. The marina is intended for water sports enthusiasts, there are showers and changing cabins, and the descent is adapted to the needs of disabled people.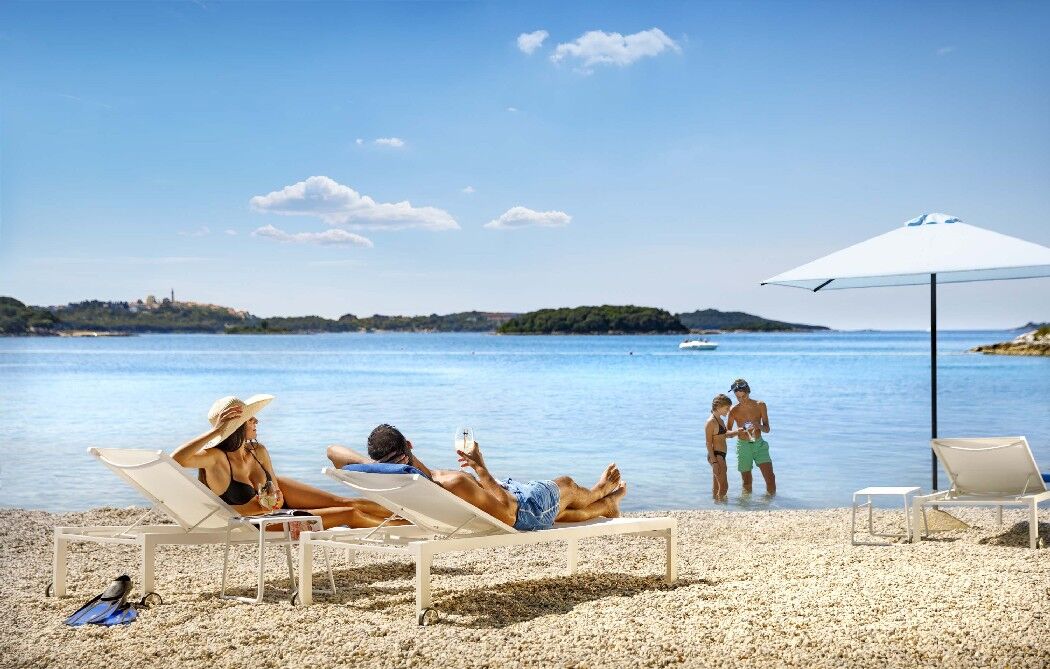 Sunset beach is rocky but with wonderful views. You can stay there with pets. There is also Reverol , where we have showers, and the area is gravel and rock.
Entertainment and activities for children
Istra Premium Camping Resort has created V Sport Park , where we can practice team sports, beach volleyball, and children can use the playground during this time. You can try kayaks or SUP (paddling). There is also an 18-hole mini-golf course, bicycle rental, activities for children and music evenings.
The youngest and their parents will appreciate Maro Baby Club , a space intended for the youngest, equipped with everything children need. It is even possible to use the services of professional babysitters. For slightly older children (from 3 to 12 years old) there are classes under the supervision of qualified staff. Teenagers will find themselves in the "zone without parents", with video games, sports tournaments organized especially for them and at evening music, dance and film events.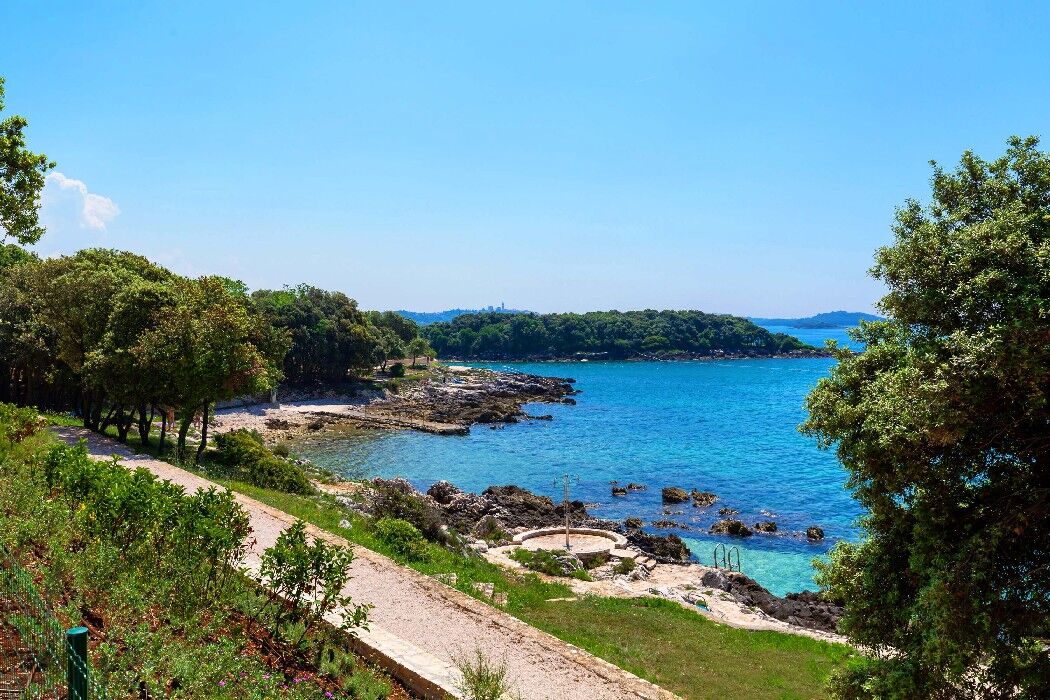 There are 4 themed restaurants on site: Grano Duro, Olliva Grill and Mezzino Snack Bar à la carte . Here you can taste delicious regional wines and delicious local cuisine.
The facility smells new, which is an added advantage. Details can be found in our Camps Database: https://camprest.com/pl/kempingi/chorwacja/zupania-istryjska/istra-camping-premium-resort .
A lawyer who loves traveling. Always with a book on the go. I collect memories of the color, taste and smell of every place I visit.
Enjoyed reading this article? Share it!