Birds and people love Lake Balaton!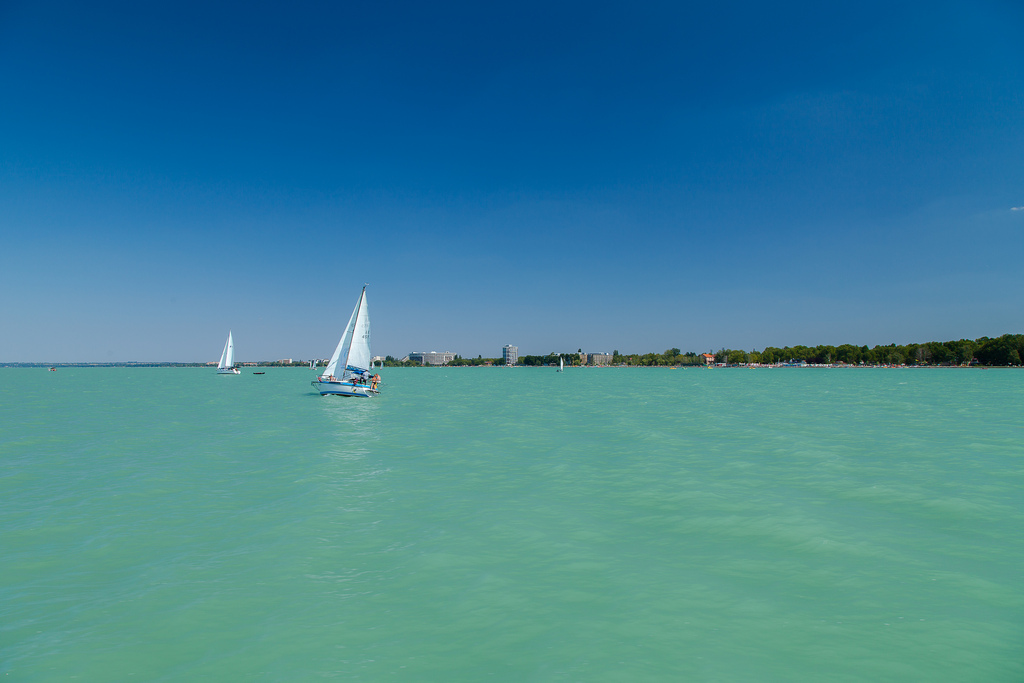 West Balaton is an attractive region for tourists, thanks to not only (but mainly) the beautiful lake, which is the largest water reservoir in Central Europe. Mud Lake, as it is called Balaton, each year attracts crowds of holidaymakers who want to enjoy all the attractions that are associated with a stay by the water. For Poles living in the south of the country, it is closer to the "Hungarian sea" than to ours, the Baltic Sea. At the same time, Lake Balaton is relatively close to the border with Croatia and Slovenia, so it is easy to get the impression that we are almost in the south of Europe. A little more and we will be welcomed by the Mediterranean Sea.
Holidays at Lake Balaton
The Błeczne Lake is huge: its width ranges from 1.5 km to 14 km, and its length - up to 80 km. At the same time, it is not deep (about 3.5 m), so the water does not need long to warm up to a bath-friendly temperature. It is warm from May to October, and in winter the surface freezes to the point that it allows horse-drawn sleighs to slide along it.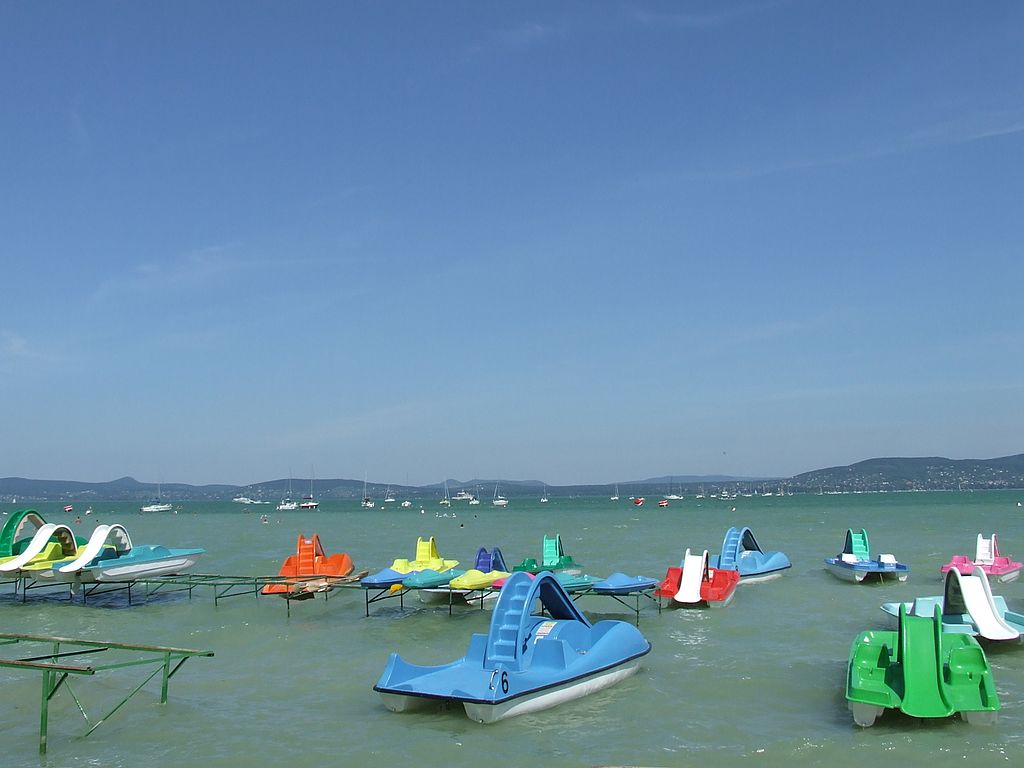 Rest at Lake Balaton is enjoyable in many ways, from relaxation, through contact with nature, to discovering new tastes. Its northern shore is covered with hectares of vineyards (vines thrive on volcanic soil), the hills slope gently into the lake, and the views from their peaks are breathtaking. The region is a paradise for wine lovers. You can buy them at an attractive price in houses marked "bor". Anglers and enthusiasts of local cuisine based on fish dishes also spend their holidays at the largest lake in Hungary. In the waters of Lake Balaton there are e.g. punches, zander and carp. The menu of nearby restaurants includes filling fish soup, zander with lemon, as well as game dishes. In addition to food and wines, tourists enjoy the rich offer of water parks, of which there are several here. Each of them provides great fun for the whole family. For example, in Balatonlelle, apart from a mini water park, there are also two amusement parks, and in Balatonboglar - a toboggan run and an observation tower.
Welcome to Keszthely!
Many tourists stop by Lake Balaton when traveling to Croatia . It cannot be said, however, that they treat Lake Błniane as a stopover on the way to a "real" vacation, it is too attractive for that. Besides, not only people think so - after all, the reservoir is a refuge for wintering waterfowl for a reason. As the northern shore is covered with vineyards, on the southern shore there are several thriving resorts where you can enjoy a holiday by the "Hungarian sea". In the region, you will also find points of interest for culture and history lovers - for example, it is enough to go on a trip to Keszthely . Its main attractions include the 14th-century gothic church, which is the oldest building in the city, several small but interesting museums (including the museum of radio and television, marzipan and Lake Balaton), and the neo-baroque palace is also worth seeing. It dates back to the 18th century, and today various cultural events take place there. The attention of tourists is drawn both by carvings on the walls, numerous columns and balconies, as well as by the impressive library. Its bookcases are over 8 meters high.
Camping on Lake Balaton
Near Keszthely and Hévíz there is a village called Gyenesdiás, popular with tourists looking for accommodation in the vicinity of Lake Balaton . For over 30 years, they have been able to rent guest rooms for all budgets, both high-standard apartments and intimate campsites. There are also guesthouses with a wellness offer or swimming pools. A recommendable facility is the Wellness Park Camping , liked by enthusiasts of active leisure, including cycling (can be rented). The Balaton bike path runs right next to the campground. There is, among others tennis court, basketball, volleyball and petanque courts. Swimming pools, sauna and jacuzzi await guests. The wide range of the campsite will satisfy every holidaymaker.
A writer by profession, a passion of a cat. One day he will see what is behind the Urals - good to Vladivostok. So far, when he can, he enjoys the sun of the countries of southern Europe. And it's also fun;)
Enjoyed reading this article? Share it!