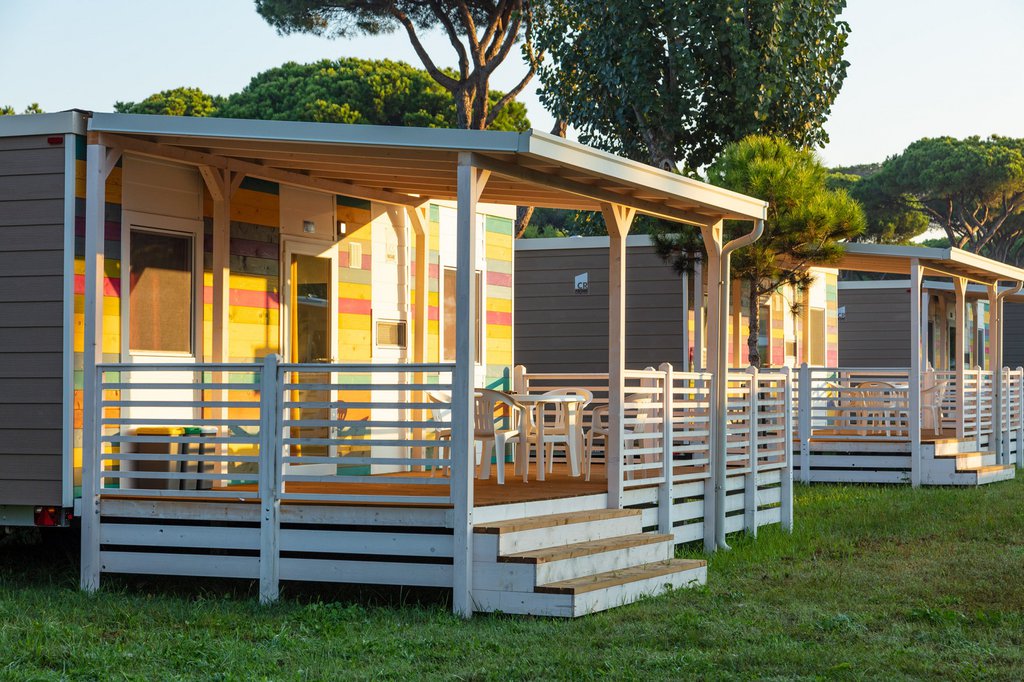 When planning a vacation or vacation in the Italian capital, you have to remember that it is a huge resort, full of monuments and other attractions that will effectively occupy tourists' time - no matter how much they have. It should also be remembered that this city attracts crowds like a magnet, practically at any time of the year. Consequently, the place we choose to relax is extremely important. To be successful, it should provide all amenities, and at the same time be as close to attractions as possible, or at least be well connected with Rome. We know such a place - it's Camping Village Roma Capitol.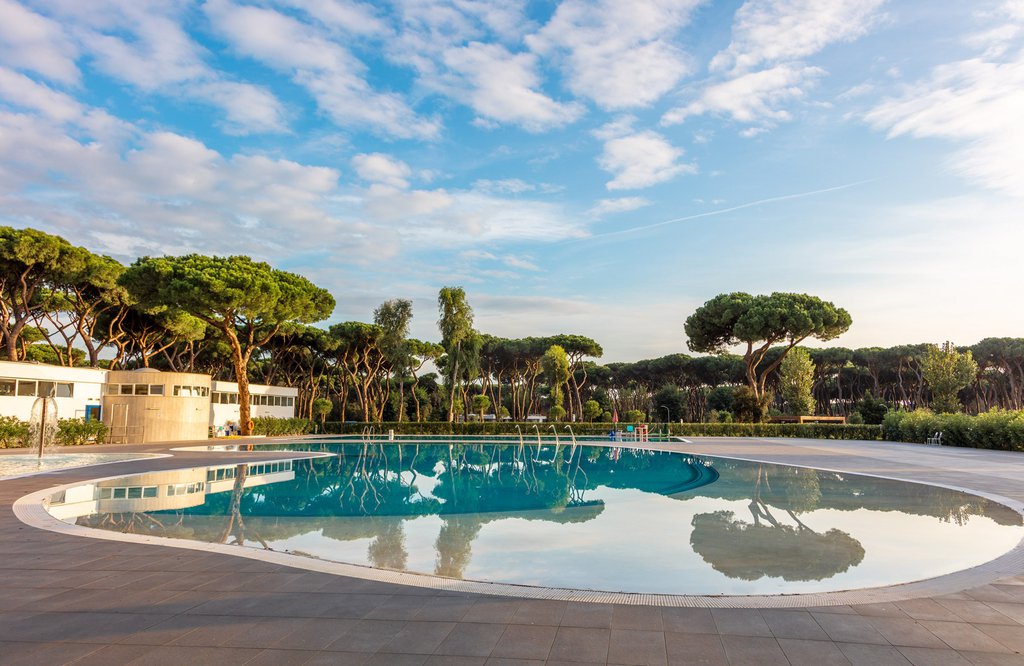 The campsite belongs to the Baia Holiday chain, a group established in the 1970s, which aims to support and promote relaxation in a natural setting - in holiday villages and campsites. Many years of experience in organizing recreation in the bosom of nature ensures its recognition in the international arena and the trust of the customers themselves. In order to meet the growing expectations of tourists, the network places emphasis on the comfort of accommodation, and also constantly expands and adjusts its offer. Particular attention is paid to the needs of families with children and people with disabilities. It is worth noting that Baia Holiday has its office in Warsaw, as well as the fact that the service is in Polish.
Visiting Ostia Antica
The campsite is located about 30 km from the center of Rome, in one of the oldest districts of Rome - Ostia Antica . The location gives visitors the opportunity to see the remains of the settlement, which initially lived off the production of salt from seawater, later was a dynamically developing port city, to be stolen and forgotten in the following centuries. Today it is just a ruin, yet it still makes a great impression on visitors. It is worth visiting them and seeing the ancient tombs, Decumanus Maximus (main street), Neptune's thermal baths and the imperial bath complex, the Casa di Diana building, the Thermopylae inn, the forum, the theater and the Porta Marina are also worth seeing. The ruins can also be admired from above - from a special platform accessible by stairs.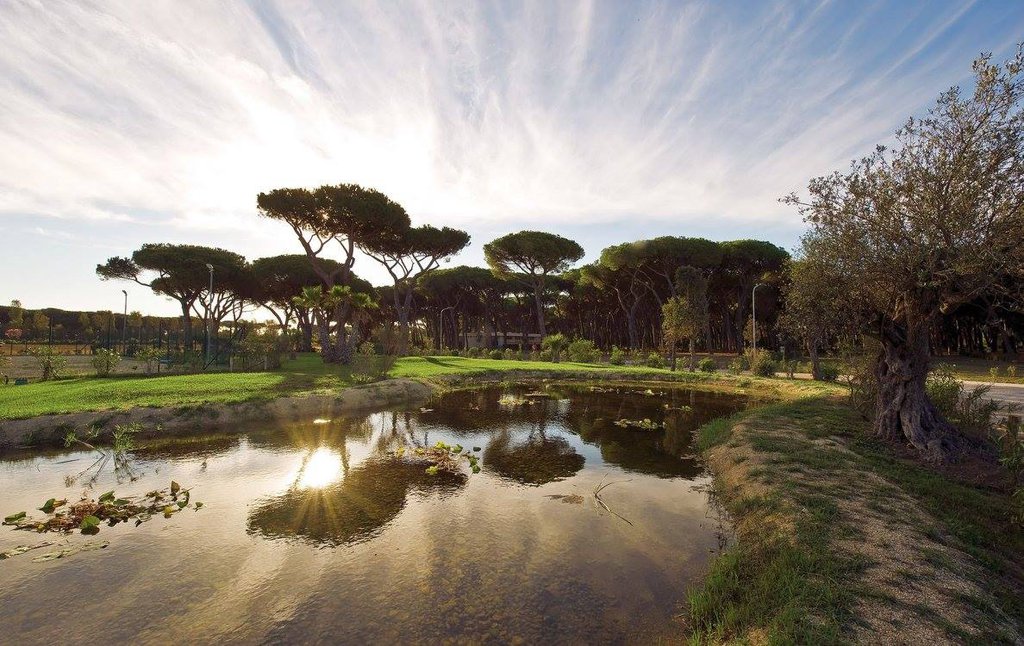 The proximity of Ostia Antica is not the only advantage of Camping Village Roma Capitol . The property is spread over a 26-hectare park, among ancient pine trees for shade and cooling. Just a few dozen meters from the entrance there is a bus stop from which you can get to the main tourist attractions of Rome. At the same time, we can easily reach the beach from it - a free bus is available to guests.
Camping guests have several options to choose from: they can stay in a camper or caravan on one of the several hundred shaded A-type pitches (all have access to electricity and satellite TV), they can take a C-type pitch, ideal for a tent; they can also rent one of several types of mobile homes or stay in Villatent Lux . The last option is a fully equipped tent with an area of 35 m², which can accommodate a maximum of 6 people. It has an outside furnished porch, a lockable door and a raised floor (to protect against the effects of rain). It features a living room with a kitchenette, a bathroom with a shower, a sofa and a table.
The camping also offers the possibility of renting a 13 m² caravan. Caravan Roma does not have a toilet or shower, inside there is a small kitchenette with a washbasin and a living area with a bunk bed and a double bed. It also has a covered patio with a refrigerator.
Sports enthusiasts will love Camping Village Roma Capitol . On its premises you will find 2 football fields and a basketball court, 3 swimming pools, 2 tennis courts and a mini golf course. There is a playground for the youngest. Amenities include an open-air amphitheater, a conference room and a chapel.
Guests can shop in the supermarket and eat something on site - there are two bars-restaurants serving regional cuisine on the campsite. Both are praised by tourists for the taste of dishes (especially pizza) and favorable prices. Anyone who, during their stay in Rome, wants to not only visit attractions or catch an Italian tan, but also get to know the local flavors, will be delighted.
A writer by profession, a passion of a cat. One day he will see what is behind the Urals - good to Vladivostok. So far, when he can, he enjoys the sun of the countries of southern Europe. And it's also fun;)
Enjoyed reading this article? Share it!