Croatia or Bulgaria? Where to go on vacation?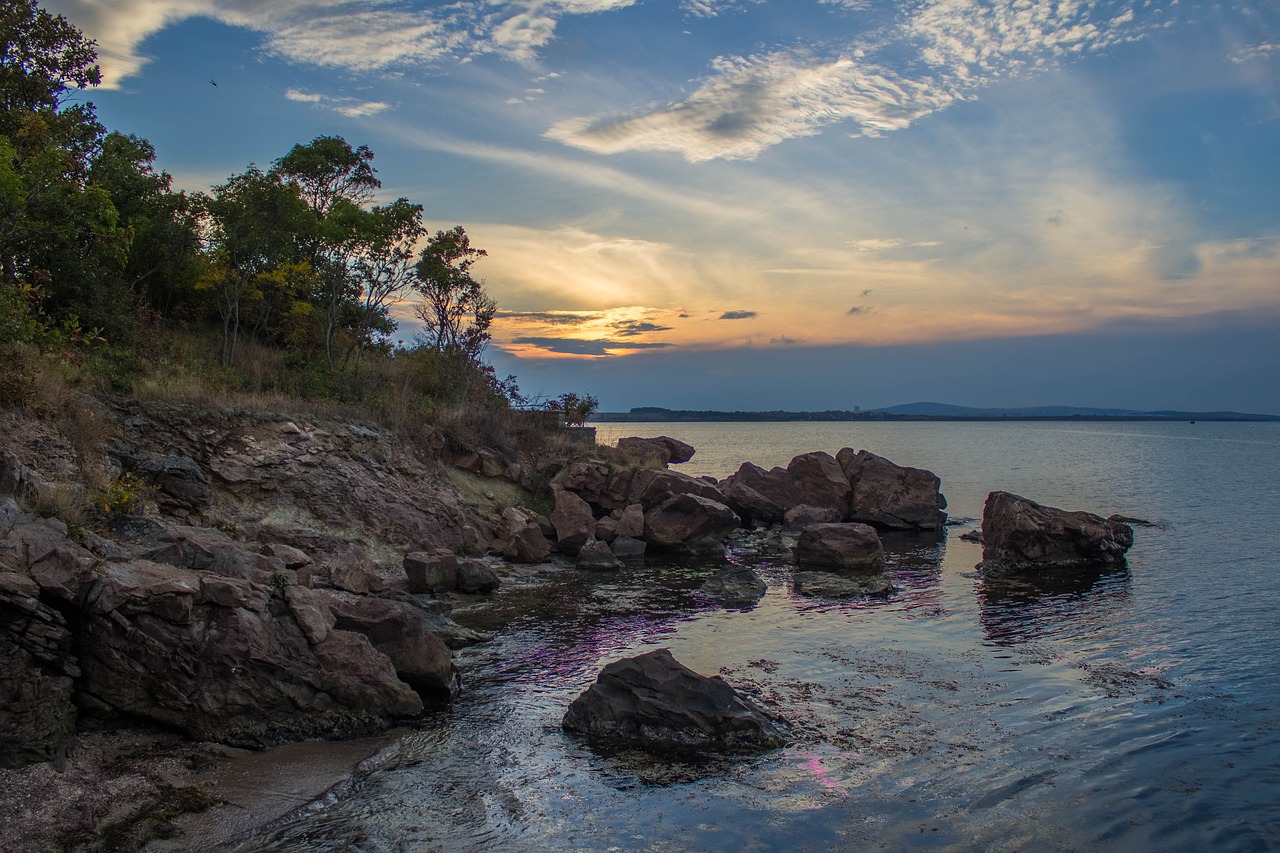 Until recently, the answer seemed obvious - and it is still the case that Croatia is one of the most-chosen holiday destinations. Bulgaria is often associated with the times of crude communism and infrastructure that differs from modern expectations. Is it right?
First, an important clarification. Although Bulgaria does not belong to the Schengen Area, Poles visiting this country only need an ID card . It is also worth knowing that there are vignettes on the roads (prices: from EUR 8 per week or from EUR 15 per month).
Bulgaria - underestimated but worth attention
Bulgaria is worth visiting mainly because of its wonderful nature. 400 kilometers of coastline on the Black Sea , mountains (upland and mountain areas cover 60% of the country's area), or over 260 lakes in the Pirin and Rila mountains - these are undoubtedly Bulgaria's attractions. Those who like to visit cities should include Varna in their plans - a beautifully situated coastal city with a history dating back to the 6th century BC, or the picturesque Nessebar with 18th-century mansions.
For those who want to plan their vacation rationally in financial terms, it will also be important that in Bulgaria you can relax much cheaper than, for example, in Croatia, which is perfectly illustrated by the infographic. More information about prices in Bulgaria can be found directly on the Zaplo.pl portal .

Can I go to Bulgaria with a motorhome or caravan ? Of course. The road infrastructure in Bulgaria is quite good (approx. 800 km of highways, asphalt roads in the mountains up to an altitude of approx. 1500 m above sea level), there are also many well-located campsites. The camps are not yet similar to those in Croatia, but it keeps getting better. The standard is becoming wi-fi, sports fields, playgrounds, bars and restaurants, sports and barbecue equipment rentals . There are also interesting campsites with other attractions - for example with glamping tents.
Campsites in Bulgaria are especially worth recommending to those who prefer to relax surrounded by nature rather than "fancy" swimming pools with lagoons - some are located in the shade of trees, others are located almost on the beach!
Unfortunately, some former campsites have been turned into typical holiday resorts. So it may happen that, following the old road signs, we will end up in a guesthouse or hotel instead of camping. It is also worth mentioning that although leisure outside camping is officially forbidden in Bulgaria, in practice this right is rarely respected and many caravanning enthusiasts stay at beautifully situated "wild spots". But it is not expensive on the official ones - the costs range from 10 to 20 euro per day (for a motorhome with two people and already with power connections).
Croatia - a bit more expensive heaven on earth
We have written about Croatia many times, so here we will only remind you of the most important information. We do not need vignettes for Croatia (although they will be needed when traveling through Austria, the Czech Republic or Slovakia, Slovenia or Hungary), but motorways are tolled (usually they can be avoided by driving longer routes). The roads are usually of good quality, so we do not have to worry about the comfort of travel or the state of suspension.
Before going to Croatia, it is worth knowing the prices, the more that a holiday in this country will cost us more than in Bulgaria. Here again we refer to the Zaplo.pl website , and below we present brief information in the form of infographics.

There is something for everyone among the campsites in Croatia. You can find many offers directly in our campsite search engine. Croatia is slowly catching up with Italy in this respect, providing more and more places offering a wide range of entertainment - with swimming pools, equipment rentals, sports fields and even with gyms, golf courses and SPA offer.
However, we must remember that in Croatia it will be difficult for us to find a good camping for less than EUR 20 per night , and on some (in high season) the price fluctuates around EUR 35-40 .
What to choose?
The choice between Bulgaria and Croatia is not easy. Both countries can offer wonderful nature, picturesque historic towns, decent roads and ... good weather!
Lower prices of camping sites, accommodation and food are in favor of Bulgaria. In favor of Croatia - better infrastructure, also camping. But - contrary to appearances - it is the latter that can give us this key answer to the question asked.
If you are looking for a campsite with as many attractions as possible, think about Croatia. If, on the other hand, you prefer the proximity of nature, blissful relaxation by the sea or surrounded by mountains, but away from the bustle of large amusement parks, Bulgaria may be a better choice for you.
Of course, it's best to see both Golden Sands and Sunny Beach , as well as Dubrovnik or Rovinj - and we encourage you to do so. Instead of asking "what to choose", see for yourself that both Bulgaria and Croatia are good ideas for a great holiday.
Sometimes it is better to get lost than to ask for directions too much. Aldous Huxley
Enjoyed reading this article? Share it!