From the sea to the mountains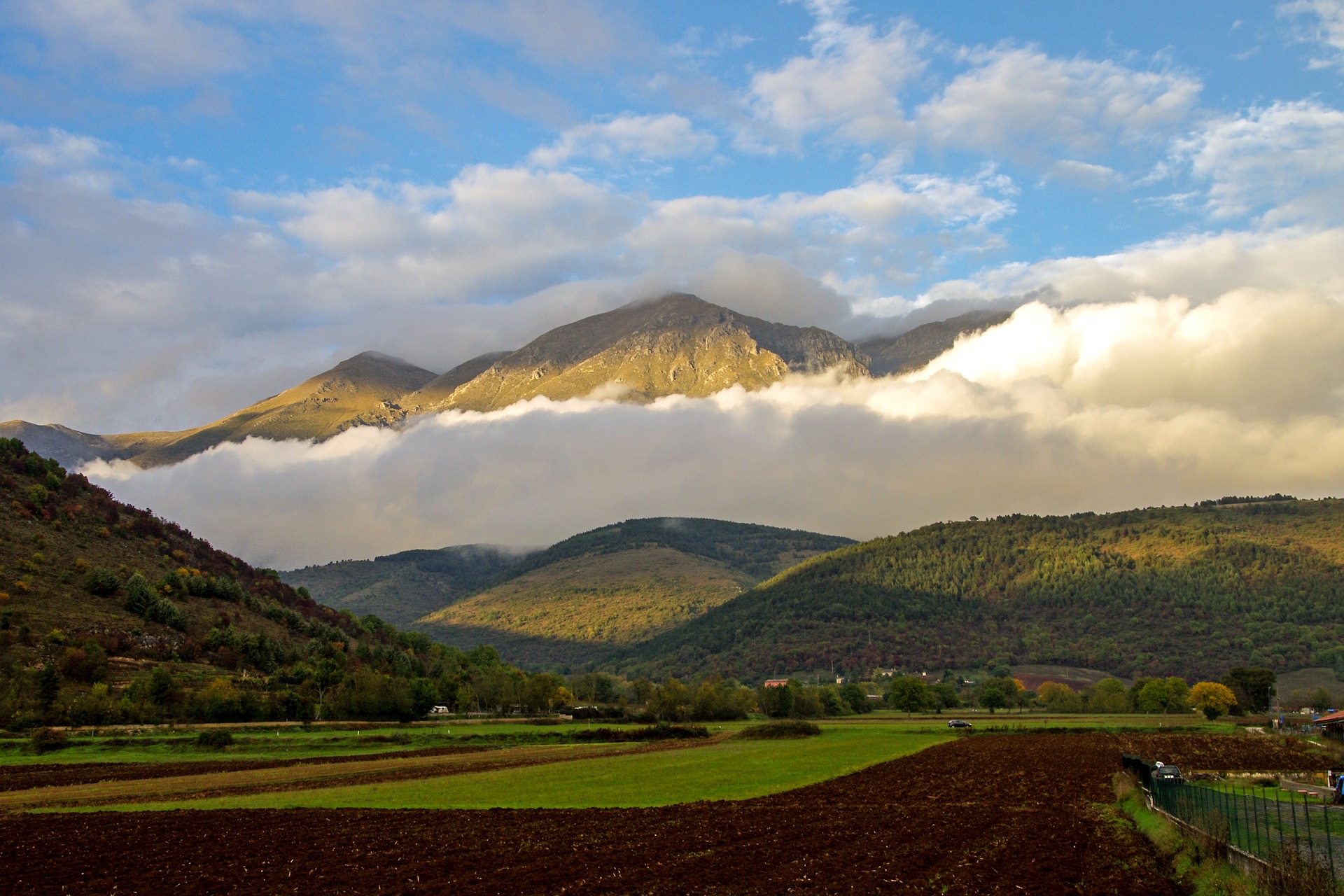 Abruzzo is a beautiful and very green region of Italy that stretches from the coast of the Adriatic Sea to the highest peaks of the Apennines. This area is called the greenest area in Europe and the "bridge" connecting the south and north of Italy. Tourists are attracted by the warm sea, sandy beaches and high mountain peaks. Abruzzo is also famous for its picturesque and historic towns such as L'Aquila and Roseto degli Abruzzi.
Abruzzo can delight those who seek peace. There is no developed industry there, agriculture and fishing dominate, and the region is distinguished by unusual landscapes and magnificent monuments . Abruzzo is also a paradise for nature lovers. There are several national parks , incl. Dei Gran Sasso - Monti della Laga, Delia Maiella and D'Abruzzo. Interestingly, Abruzzo is also often called the "Holy Land under the skies of Italy" because of the large number of churches, monasteries and places of worship. One thing is for sure - everyone who comes to Abruzzo will be charmed by its beauty and atmosphere.
Family vacation in Roseto degli Abruzzi
Roseto degli Abruzzi is one of the favorite resorts of the Adriatic-Abruzian coast, also known as the "place of roses" . The town impresses with its unique atmosphere and long and sandy beaches. Near the village there is a 3-star family- run Camping Village Eurcamping . This place is highly appreciated by guests. No wonder, the resort quickly captivates with friendly service and picturesque location. The campsite is reminiscent of an extraordinary garden full of oleanders, pines and palm trees.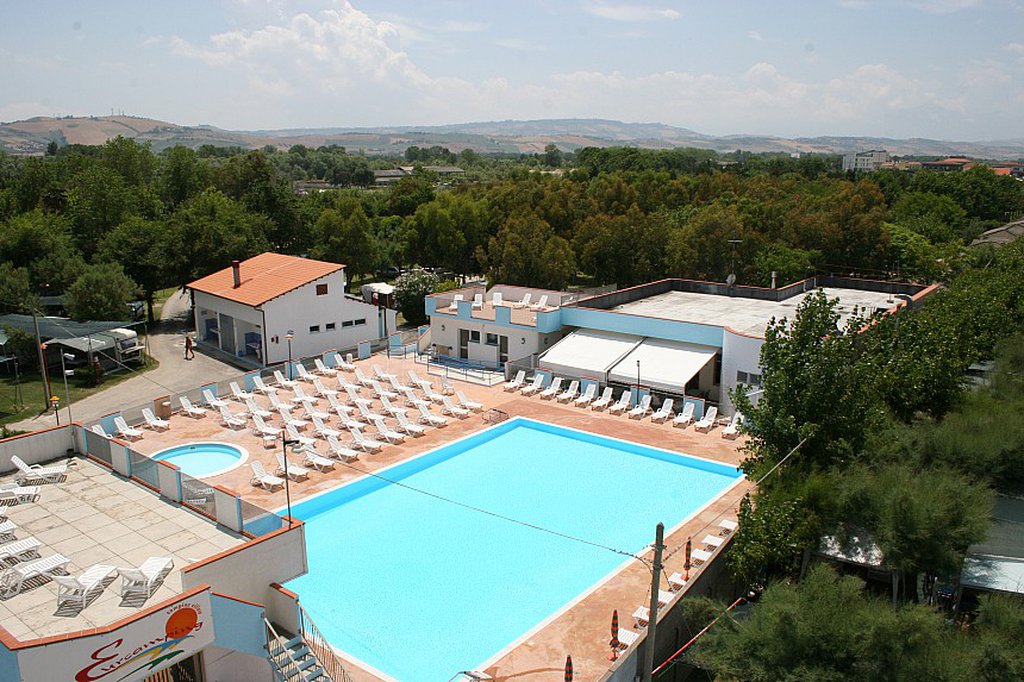 The resort provides many attractions and entertainment , and there is a private sandy beach with 140 sun loungers and umbrellas nearby. This place is available to guests of Camping Village Eurcamping. In addition, there are two outdoor swimming pools and a paddling pool for children waiting for us at the center. For those who like active leisure, there is a multifunctional playground where you can play football or volleyball. In addition, there is a group of animators in the center that organizes games, fun and sports activities for whole families and groups of all ages. Children have a safe and well-equipped playground at their disposal, they can also use a ping-pong table, a games room and have fun in the Mini Club. It is worth adding that the area of the camping is famous for its attractive bicycle routes . Guests can rent a bike from the local area and go for a ride in the pine forests.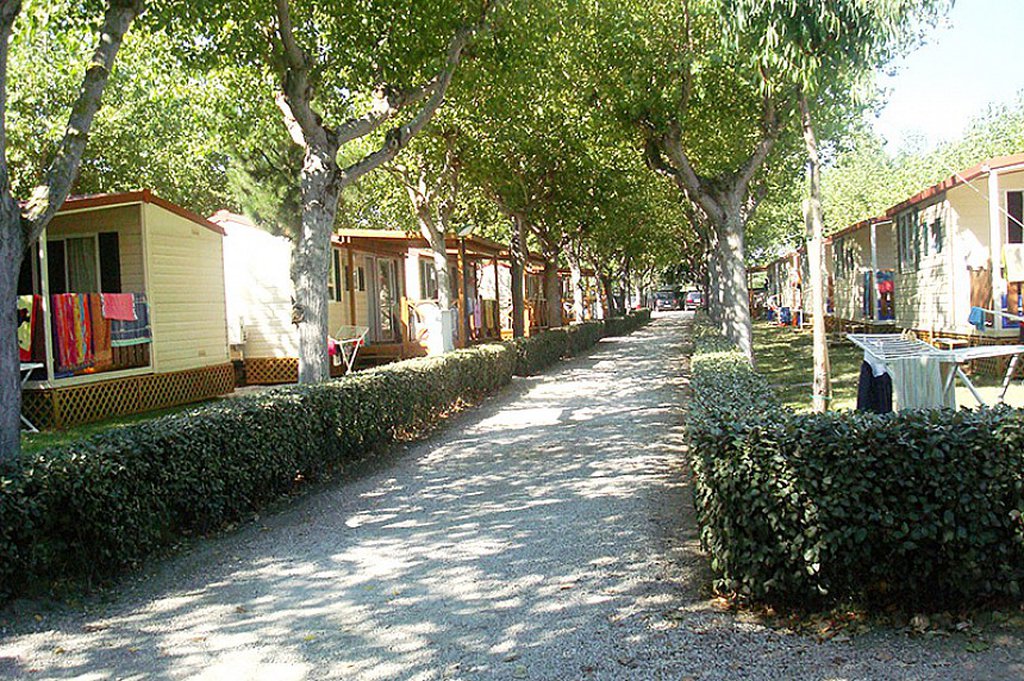 Camping Village Eurcamping also means high comfort of accommodation. The rustic air-conditioned holiday homes have a well-equipped kitchenette connected to the living room, bathroom with shower, bedroom and patio where you can enjoy your morning coffee. We will also easily park a camper there, because the center provides plots with sanitary and electricity connections.
Peperoncini and Centerby flavor
At Camping Village Eurcamping, guests can enjoy a restaurant serving local delicacies. The resort also has a bar and a cafe where we can drink espresso, cappuccino or eat delicious ice cream. It is worth visiting all these places often, because the cuisine of Abruzzo has many unusual flavors to offer. They are dominated by pasta, vegetables and meat. A local addition to the dishes is peperoncino called diavolino , which means devil (it really adds a lot of spiciness to the dishes). Meat dishes are based primarily on lamb and mutton. A popular dish of the region is arrosto di agnello di latte (roast of milk lamb), you should also try piernas de cordero con alcachofas (lamb shank with artichokes), and mutton chops (koyun pirzolasi) are a real feast for the palate. Abruzzo is famous for one more specialty - it is Centerba , a herbal tincture made from one hundred types of herbs.
Trip to L'Aquila
While relaxing at Camping Village Eurcamping, it is worth visiting L'Aquila, which is the capital of Abruzzo. The name of the city comes from the Latin word "aquila" meaning an eagle. This is related to the characteristic buildings of the capital of Abruzzo, which was built on a plan that resembles the outline of an imperial eagle. The most important monuments of the city are churches. One of them is the Duomo cathedral from the 13th century, which was damaged by the earthquake in 1703. The present façade dates from the 19th century. Another is the Church of San Bernardino dating back to 1472.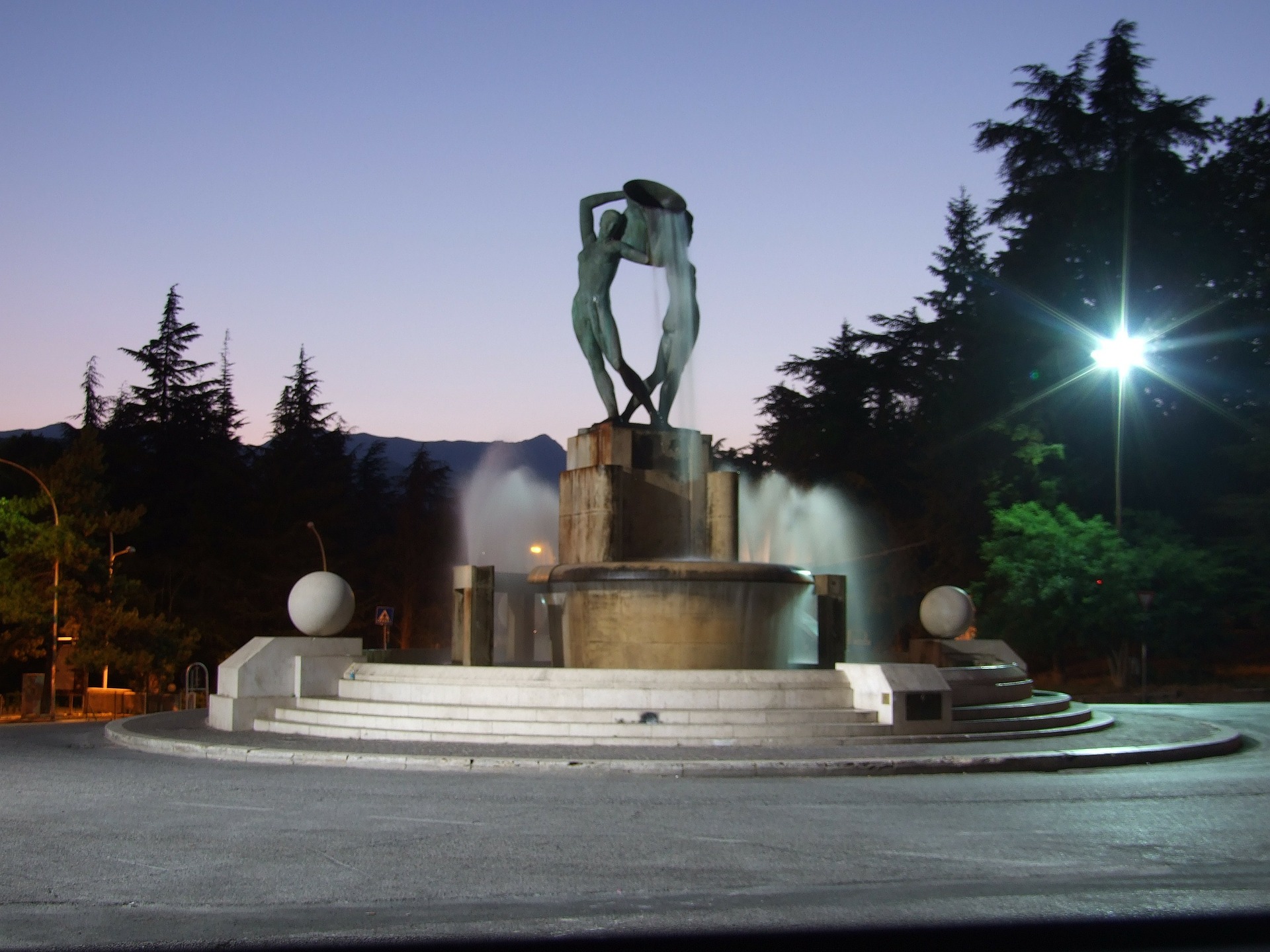 It is also worth visiting the Forte Spagnolo castle , built in 1534 by the Spanish viceroy Don Pedro of Toledo. Currently, the National Museum of Abruzzo operates there. L'Aquila's landmark is the Luminosa Fountain ("Luminous") with sculptures of two women carrying a large jug. There are many interesting archaeological sites near the town. One of them is the Roman city of Amiternum.
Italy, Croatia, Spain ... are the countries I would like to come back to every summer. I like to discover new places, whether it is a bustling capital city or a quiet town on a mountain slope.
Enjoyed reading this article? Share it!