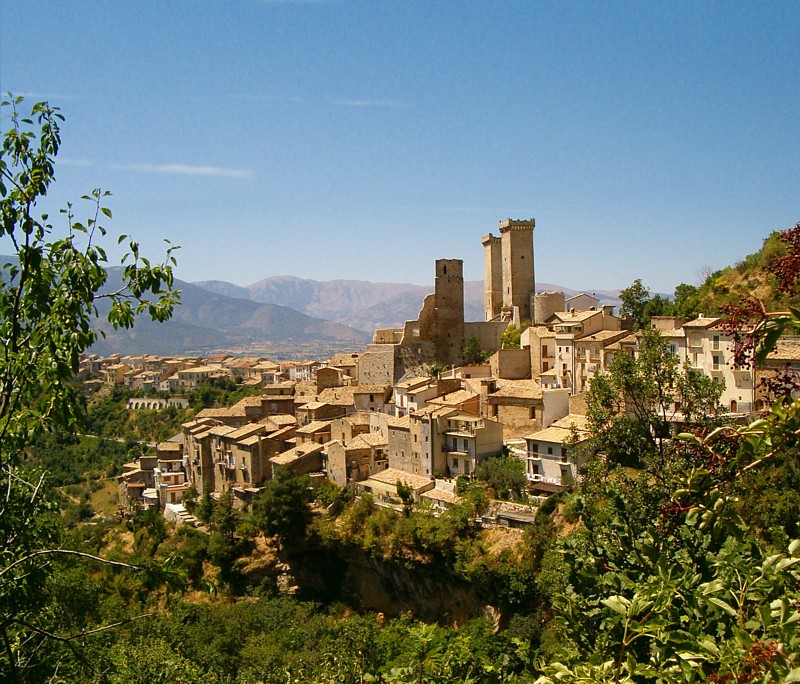 Picturesque and still rarely visited Abruzzo is one of the most beautiful and worth visiting corners of the Apennine Peninsula. It may not be as famous as its northern neighbor - the province of Marche, but perhaps due to the fact that it has never been on the main tourist route, it still remains one of the more virgin corners of this part of Europe. Mighty mountain peaks reaching almost 3000 meters above sea level, vast valleys and towns and villages "squeezed" into them, where life has its own rhythm for hundreds of years ... yes, Abruzzo, although little known, is certainly a real jewel of Italy. A holiday in Abruzzo is a great adventure for a family who likes to spend time actively - because more than a third of the region is occupied by a national park, we can be sure that the encounters with wildlife will be amazing for sure. In addition, the stunning coastline, which is Abruzzo's 'hidden treasure', may be the best retreat away from the crowds that are besieging Bari's beaches right now ...
With family in Abruzzo? Best!
Traveling parents know very well what a trip with children looks like. Everything will work out as long as we do it ... slowly. Yes, the little ones on the go have their own rhythm - and it is worth to follow the schedule of the day, also when we are in such a "lazy" place as Italy. Why? Of course, so that visiting Abruzzo would be a common experience that both kids and us will remember. It is worth limiting the list of visited places to those that are really interesting for us and visit them slowly, at your own pace. It is best to start your sightseeing tour from the city of L'Aquila , the capital of Abruzzo, beautifully situated among the mountain peaks. The must-see is Castello - a sixteenth-century fortress, where our kids can feel like real knights! Pescara , located by the sea, is another place worth visiting - we can find here over 6 km of sandy, wide beaches on the warm Adriatic Sea and everything that is fun for kids at the seaside - slides, swimming pools and a lot of "sea attractions". Finally, let yourself be pampered and go to the small medieval Sulmona , where among the stone, cobbled streets you can eat a local delicacy - confetti (sweetened almonds).
Campsites in Abruzzo
Overnight in Abruzzo , especially with the Little Traveler, is an extremely important matter. It should be close to the city, but also to nature, so that we can all breathe fresh air. There should be an offer on site for both the young and the older ones, so that in case of bad weather no one will be bored. All these requirements are met by campsites in Abruzzo . They are usually well located, provide privacy and, most importantly, take care of the little ones. It is worth checking out Camping Pineto Beach , recommended by many tourists - a real gem in the region! Here you will find a variety of accommodation options: from tents to apartments. The location could not be better - a shaded area and two beaches (sandy and rocky) "under your breath". Active people can rent bikes to explore the area on their own, and those more inclined to blissful laziness - just relax in the pool. And most importantly - really professional childcare. Animators literally stand on their eyelashes here for the kids to have a great time throughout the family holiday in Abruzzo . The playground turns into a paradise land of fun every day, and the paddling pool becomes a "pirate fortress" on hot days. During games and activities, the youngest travelers meet their peers from all over the world and feel great here. What more could you want?!
I love traveling, it's an understatement, it's just my whole life. I spend 80% of the year jumping here and there :)
Enjoyed reading this article? Share it!