Holiday Park Spiaggia e Mare - attractions for young and old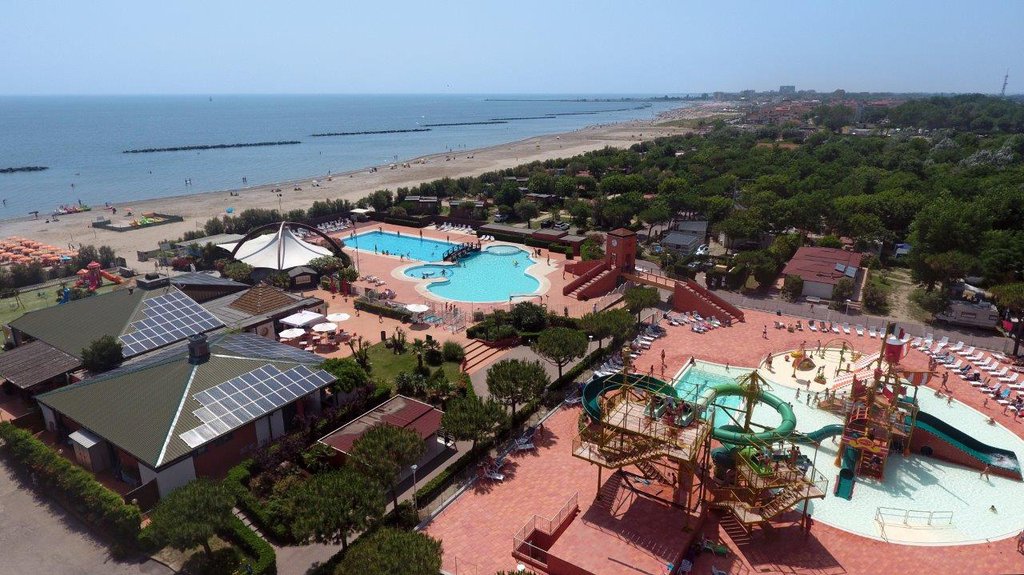 Emilia Romagna is one of the largest regions of Italy, very diverse in terms of landscape. We find there both mountainous areas and a picturesque coast. Every year, Emilia Romagna attracts many tourists, offering them a holiday at the highest level. One of the places to stay is at Camping Holiday Park Spiaggia e Mare.
The coast of Emilia Romagna is visited by tourists from all over the world. The town of Porto Garibaldi is very popular, along with six other towns and villages belonging to the Comacchio commune, also known as "Little Venice". These towns are situated on the Adriatic Sea and are typical holiday resorts. Porto Garibaldi is home to the comfortable and family-run Camping Holiday Park Spiaggia e Mare , belonging to the Vacanze di Charme group. The company is owned by the Ederle family, who have been passionate about nature and tourism for many years and also owns other modern resorts in Italy, such as Camping Village Rosselba le Palme , Camping Village Le Capanne .
Amazing camping invites you!
Camping Holiday Park Spiaggia e Mare is a modern campsite situated on a sandy beach and surrounded by the greenery of the Po Delta Landscape Park. This campground is the perfect vacation spot for the whole family . There you can relax to the hum of the Adriatic Sea or enjoy the many unusual attractions provided by the resort. On its premises there are, among others a children's club where animators organize activities and games for children. In addition, the little ones can take a kayaking course, a swimming course in the pool or a dance class . There is also a well-equipped playground, games room and a swimming pool with slides for children .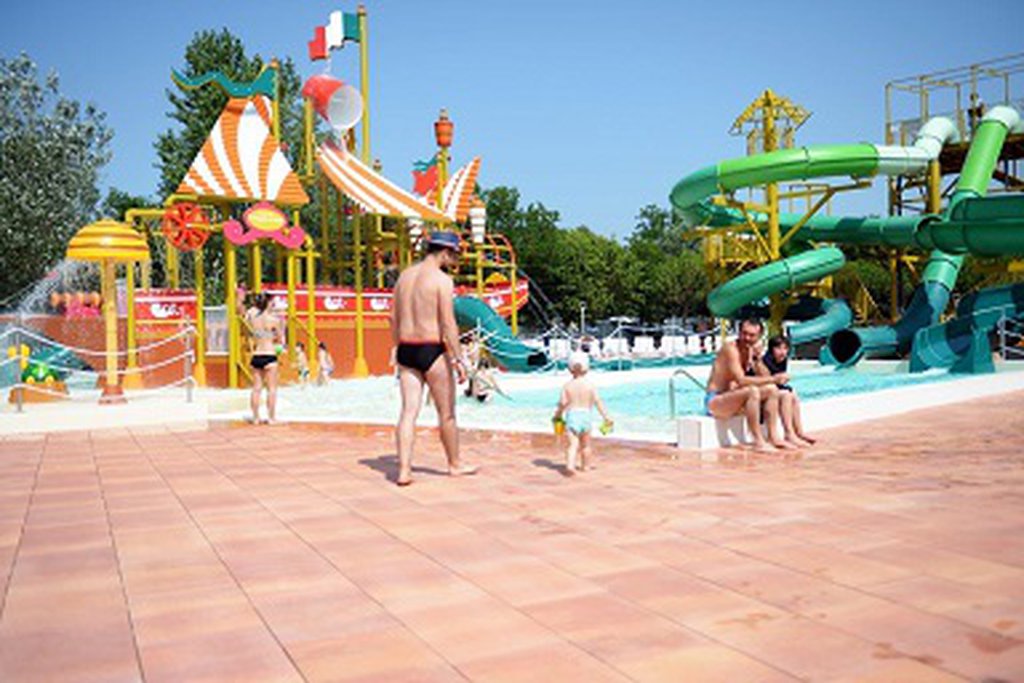 The campsite also offers many attractions for adults. Water sports enthusiasts can use kayak rentals and a surf school . On the other hand, amateurs of other activities can spend time on the volleyball and football fields, play on tennis courts or take part in sports and artistic activities.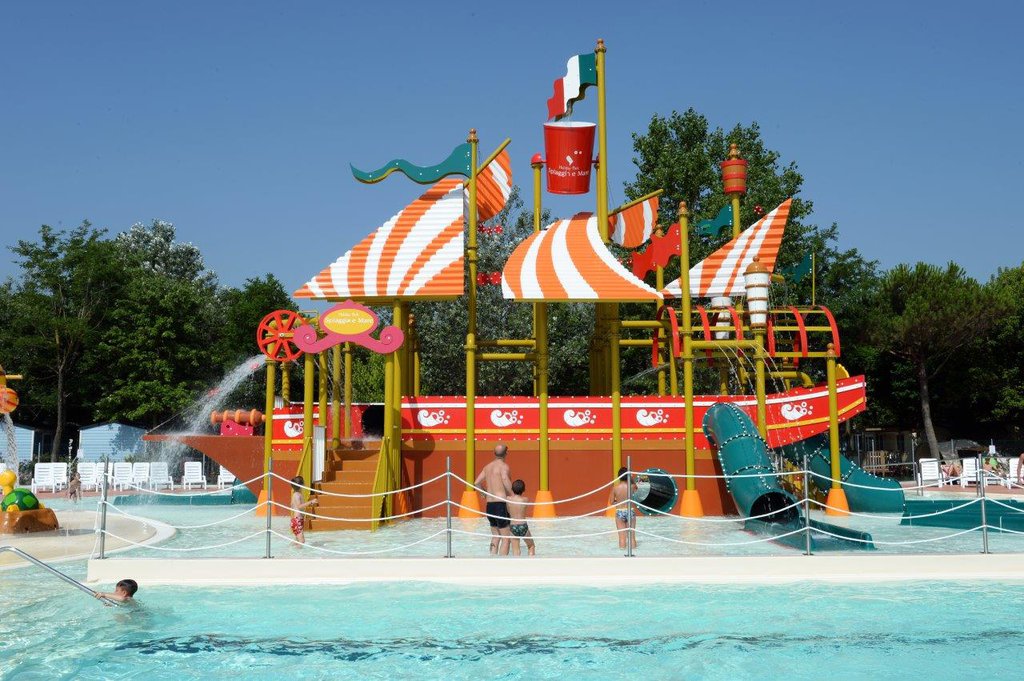 The Water Park is the highlight of Camping Holiday Park Spiaggia e Mare. We will find there, among others oval pool 30 cm deep and a pirate ship with slides and water jets. There are two larger swimming pools in the park. The first is the Waterslides "Kamikaze and Hydrotube" (10 meters, 1.5 meters deep), while the second is the Giant Slide for children over 110 cm tall.
Accommodation and catering
At Camping Holiday Park Spiaggia e Mare we can rent comfortable and well-equipped holiday homes . One or more bedrooms are available. In each house you will find a kitchenette connected to the living room, a bathroom with a shower and a spacious patio. The cottages are equipped with air conditioning , satellite TV and a charcoal, gas or electric grill. There are also pitches with sanitary and electricity connections in the campsite. We can park our motorhome there.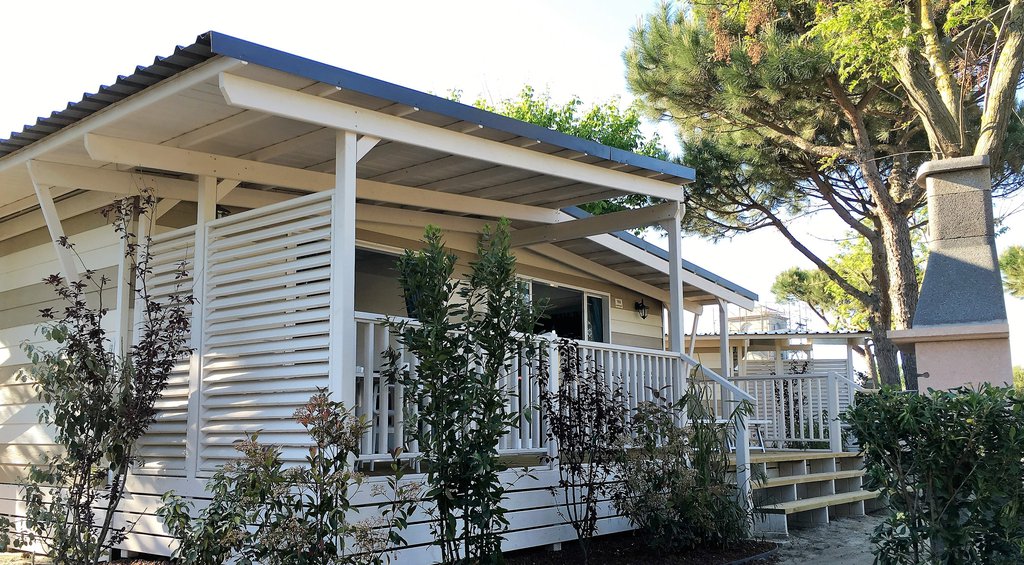 The resort has very well-organized dining facilities . In the local restaurant, guests can enjoy a delicious dinner and get to know the local cuisine. The restaurant's greatest specialty is Ferrara Bread , commonly known as Coppia. It is also worth ordering eel from Comacchio, Salama da Sugo sausage with mashed potatoes and Cappellacci di Zucca (dumplings stuffed with pumpkin). A delicious lunch must be accompanied by a glass of local DOC Bosco Eliceo wine. There is also a snack and drinks bar, ice cream parlor, pizzeria, shop and bazaar on site.
What's worth seeing in the region?
Bologna is the capital of the Emilia Romagna region. The city can boast of many monuments, including the oldest university in the world. On the other hand, the favorite place of automotive enthusiasts is the Ferrari Museum in Maranello. Another important center on the map of the region is Ravenna , known primarily as the capital of mosaic. In addition, there are many interesting monuments in this town, incl. Basilica Ursiana, Mausoleum of Gallia Placidia, Orthodox Baptistery, Church of San Vitale.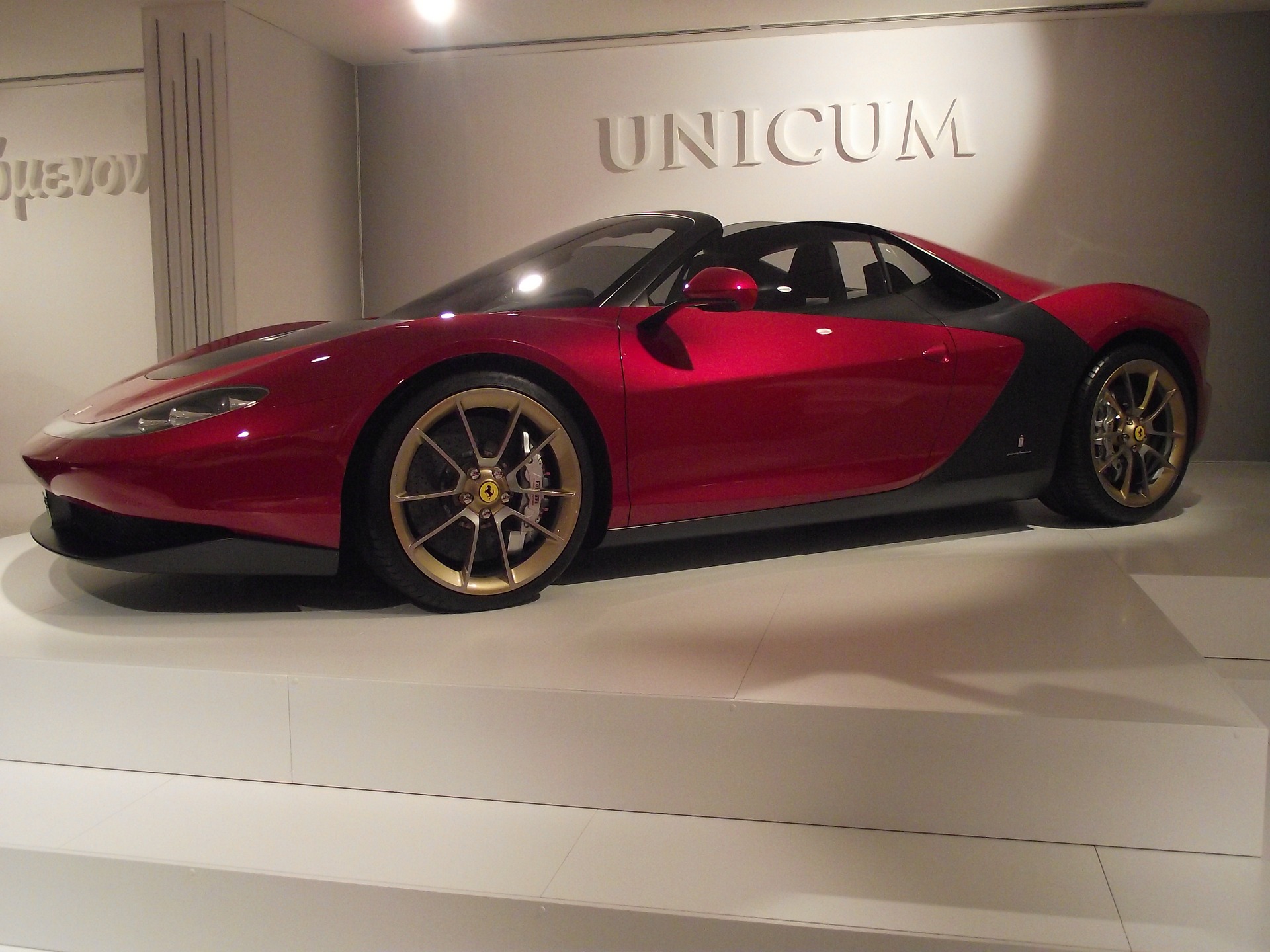 Emilia Romagna is also known for its regional products. One of them is Parma ham with a distinctive crown mark with the words "Parma". This region is the largest producer of walnuts , which are made there, among others. Nocino liqueur. There are also many vineyards in Emilia Romagna, where the most often refreshing, dry, red Lambrusco wine is produced.
Italy, Croatia, Spain ... are the countries I would like to come back to every summer. I like to discover new places, whether it is a bustling capital city or a quiet town on a mountain slope.
Enjoyed reading this article? Share it!