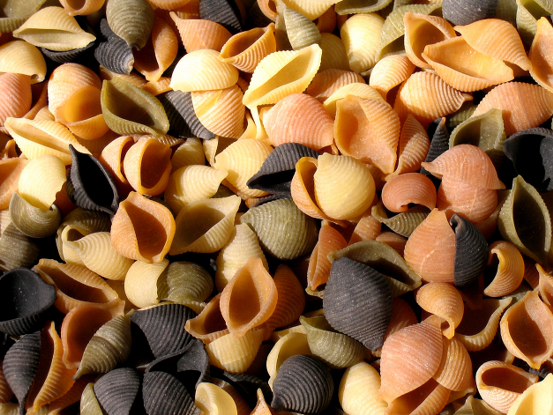 When visiting a given country, we pay attention not only to the beauty of the landscape and the customs of its inhabitants. We enjoy local dishes and get to know new tastes, enriching ourselves with new experiences. Italian cuisine is particularly diverse, so during our stay in Italy, we will have the opportunity to deepen our culinary knowledge at an exceptionally high level.
Fill your fill in Italy
If we start our trip from the northeastern side of the country, we will get to know marinated dishes famous for their sharpness. Fresh fish and seafood from the Adriatic, as well as asparagus and pumpkin dishes await us. In beautiful Trento, we will try carne salata made of marinated beef and gnocchi resembling our potato dumplings. They are made with potatoes and flour, and can be eaten with tomato sauce or pesto.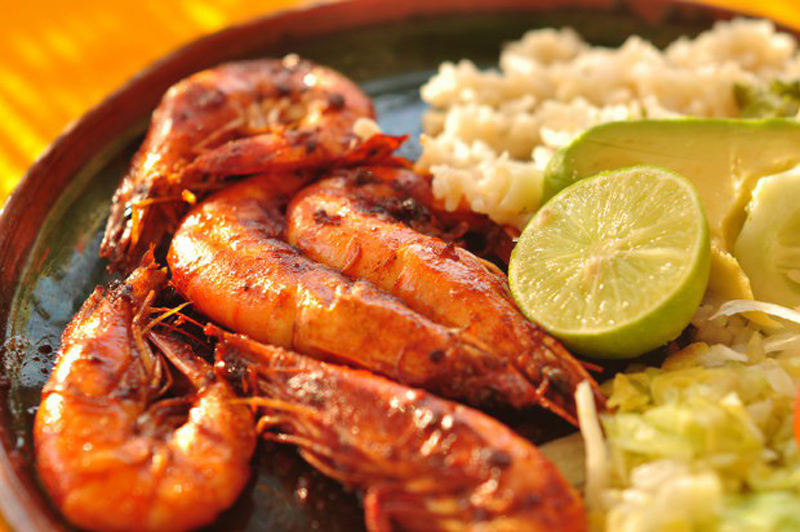 Seafood regions
When passing through Trieste or Udine, the main centers of Venice Julian, we should try Venetian fish soup. It's called zuppa di pesce, it is thick, nutritious and delicious . The main course may be spaghetti alle vongole with fresh mussels, often served on the coast.
Veneto, a region in northern Italy with its capital in the beautiful city of Venice, is famous for its exquisite dishes. Both in the capital itself, and in Padua or Verona, known from Shakespeare's drama about Romeo and Juliet, gourmets will get to know mussels in a white wine sauce, i.e. zuppa di cozze, and antipasto ai frutti di mare - a platter of seafood sprinkled with oil and juice from lemon.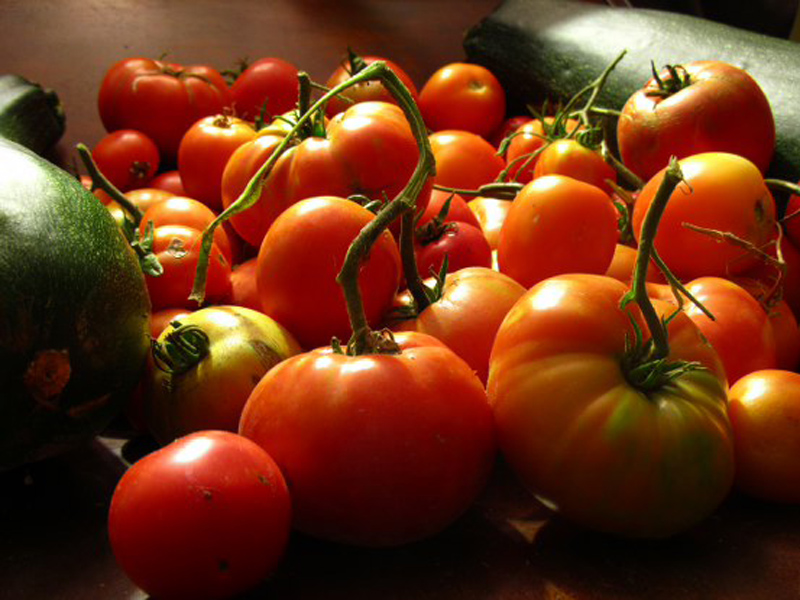 Another region, Emilia-Romagna, is crowded with tourists because of the beauty of the small towns on the Adriatic Sea and the varied cuisine. The famous Bolognese sauce is produced here, and the pride of the region is also Torta di limone - an exquisite dessert made of cream and lemon. While in Bologna, we will certainly be tempted by stuffed dumplings, and for dessert, we can try panna cotta, i.e. boiled cream. The Prosciutto con Melone appetizer is also served here - a melon with Parma ham.
Tomatoes and olives - the center of Italy
If during a culinary trip we go to the center of the country, we will quickly find out that the region draws recipes from both the north and the south. This does not mean, however, that it has nothing original to offer to tourists. In Marche, a region of vineyards and olive groves, fish and seafood reign on the plates. In Abruzzo, which boasts sandy beaches, simple dishes based on vegetables and fruits dominate. We can try a dish that uses guitar strings to cut pasta - maccheroni alla chitarra . In Molise, on the other hand, you can taste delicious cheeses and cold meats.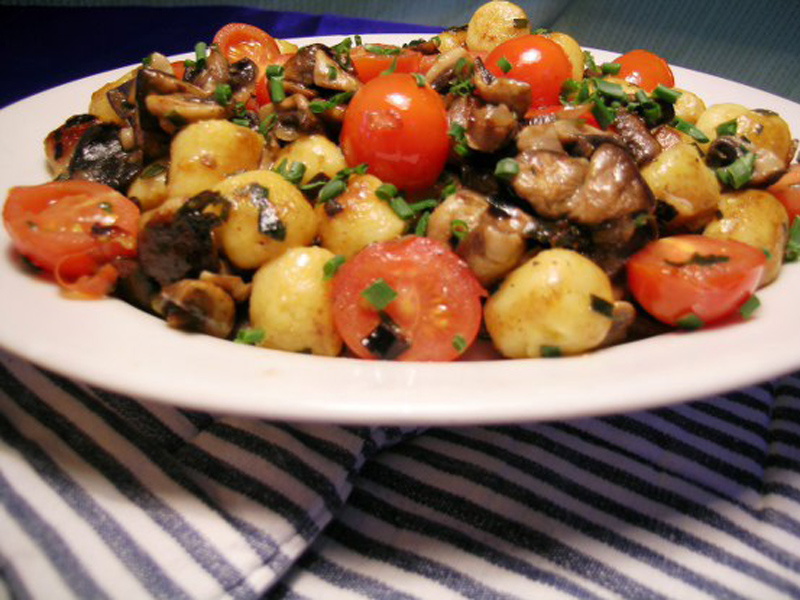 In central Italy, especially in Rome, typical Italian dishes are served. Here we will try real Italian pizza, pasta and desserts. Cannelloni , large baked dumplings filled with cheese, meat or spinach are often served. Before baking, they are poured with tomato or béchamel sauce - hardly anyone can resist this dish.
In Umbria, it is worth getting acquainted with trout dishes, as well as tortelloni, i.e. dumplings stuffed with various types of stuffing. In turn, Florence, the capital of Tuscany, is famous for meat dishes, especially steak. The specific taste of meats and pasta is due to the commonly used sage. The region is dominated by cuisine based on simple but delicious dishes. If we stay in Tuscany, we can try zuppa alla toscana , which is a pasta soup based on tomatoes, carrots and garlic, then pasta with ragou sauce, and a tiramisu for dessert. Nowhere else does it taste like that!
The richness of southern Italian cuisine
In the south of the country, we will satisfy our eyes with the beauty of landscapes, and our hunger with dishes made of sardines, anchovies and seafood in tomato sauce. In Apulia, the orecchiette pasta is a filling meal, somewhat similar to Polish dumplings. The next regions, Basilicata and Calabria, are not rich, and their cuisine is slightly poorer. You will not find original dishes here, but the mountainous areas densely covered with houses create a picturesque landscape that is really worth exploring.
Sicily is famous for its desserts, and one of the most popular is cassata, a sponge cake with ricotta cheese. We will also eat here maccheroni con le sarde - a dish consisting of sardines and croutons with an unusual taste of raisins, dill and saffron. Sicilian cuisine is somewhat reminiscent of Sardinian, based on citrus, seafood and fish. One of the most popular dishes in Sardinia is a gnello arrosto, a dish made of juicy mutton roasted on a spit with thyme and rosemary. On the island, we can also taste delicious desserts - it's worth getting acquainted with the nougat made of chocolate, protein and nuts.
And Naples, beautiful Naples… Of course, the most famous pizza is napoletana with tomatoes, garlic, basil and anchovies, which is served in every restaurant. Another interesting dish is cotolette di pesce falls , i.e. swordfish steak.

Herbs, rice, and truffles
Rice, saffron and basil rule in northwestern Italy. In Liguria, tourists have the opportunity to try Pansoti , round dumplings with spinach filling, covered with garlic, cheese and nut sauce. In Piedmont, the more affluent can try the famous white truffles and wild bird dishes. Among the exquisite dishes of the region is Fogiano con Funghi , a pheasant stuffed with white truffles, while Piedmont's specialty is cauda marshes - a sauce based on truffles, anchovies and garlic, served with vegetables.
In Valle d'Aosta we will try a delicious fondue, and in the capital of Lombardy, Milan, our table should include a cotoletta alla milanese , a Milanese cutlet. There are factories of the famous Italian cheeses Bel Passe and Gorgonzola in the city, so our menu should also include a dish based on tasty cheese. Another Milanese dish is worth exploring: risotto alla milanese with rice, saffron and parmesan.
So many dishes, so many flavors ... The very thought makes you drool. All that's left is to choose a region and set off on a journey of your senses.
A writer by profession, a passion of a cat. One day he will see what is behind the Urals - good to Vladivostok. So far, when he can, he enjoys the sun of the countries of southern Europe. And it's also fun;)
Enjoyed reading this article? Share it!