Lago di Garda - the largest lake of the Apennine Peninsula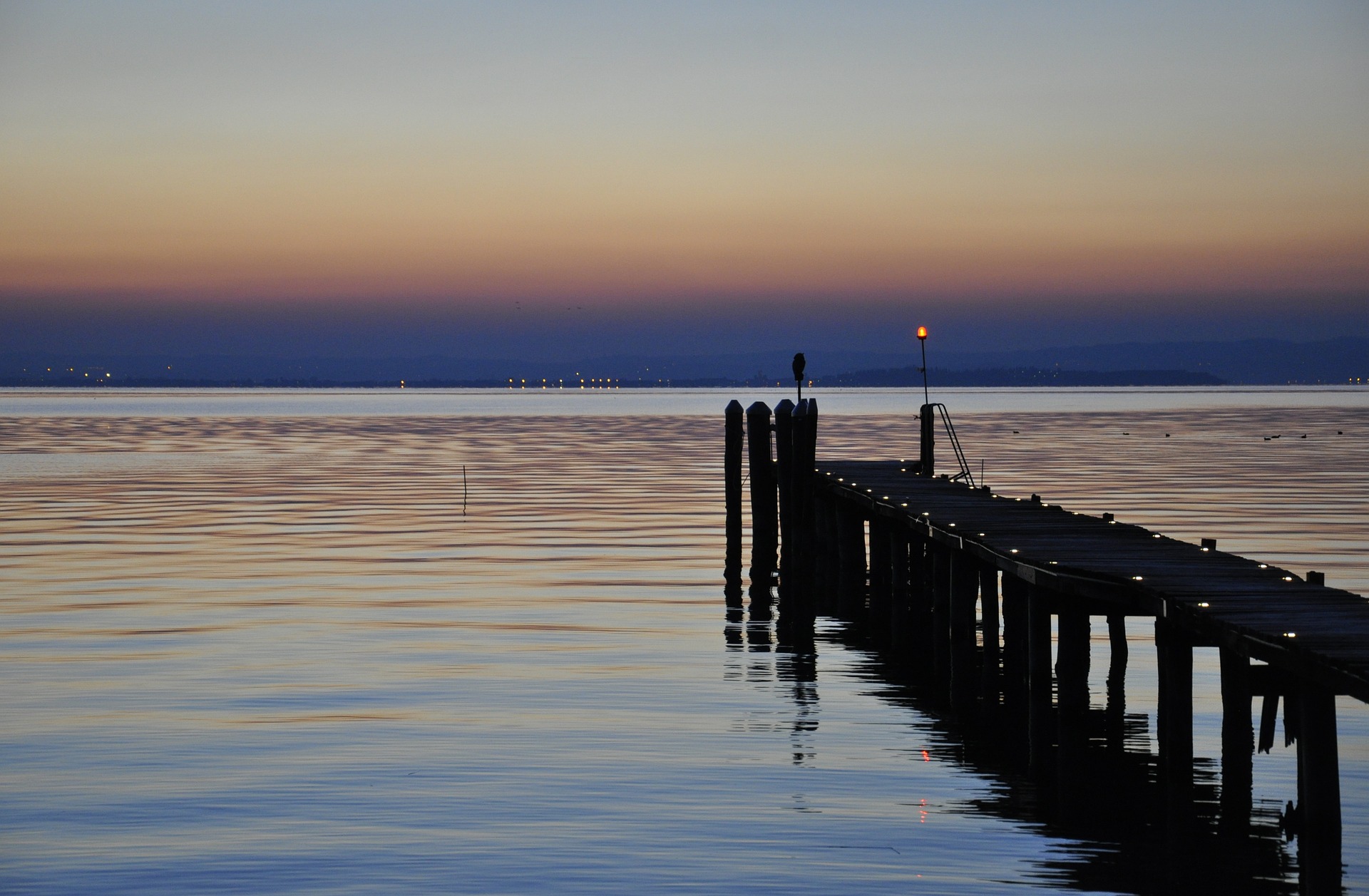 Lake Garda is the most beautiful and largest lake in Italy, located halfway between Venice and Milan. This unusual reservoir connects four regions of northern Italy. Around it, there are historic towns, tourist resorts and pebble beaches. Tourists come there to practice water sports, sunbathe, fish or go hiking and biking.
The water of Lake Garda (Lago di Garda) is one of the cleanest of all Italian reservoirs, the color resembles the Adriatic Sea. The area of this water reservoir is 370 km2. The lake is surrounded by magnificent mountain peaks and lush nature, which is favored by a mild Mediterranean climate. Tourists from all over Europe come to Lake Garda, admiring not only the atmospheric towns, but also the wonderful beaches and beautiful views.
On the west bank
On the western shore of Lake Garda is the small but picturesque village of San Felice del Benaco . It is worth staying there, especially as you will find there a comfortable Camping Village La Gardiola hidden among olive groves and citrus trees. This place is called an oasis of greenery by guests and is appreciated for its convenient location and proximity to the lake and beaches.
At Camping Village La Gardiola we can stay in comfortable holiday homes . We find there a well-equipped kitchenette with a living room, bathroom, air conditioning and one or more bedrooms. Additionally, the houses have a comfortable, covered patio. There are also plots with sanitary and electricity connections, where you can park your motorhome.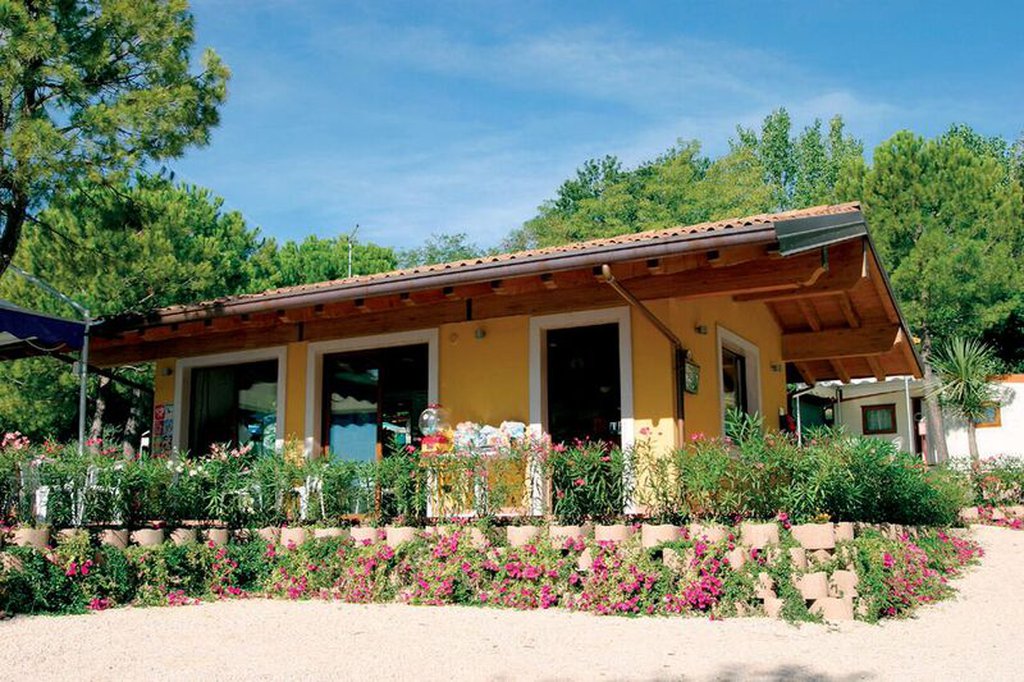 The resort is very well equipped and offers many attractions . We can do water sports there, such as canoeing, sailing or windsurfing. Additionally, there is a golf course and a horse farm nearby. The beautiful surroundings of Lake Garda are perfect for hiking and biking tours - there are plenty of scenic routes nearby. Additionally, the lake is a paradise for anglers . You can catch many species of fish there, incl. carp, eel, pike, perch and burbot.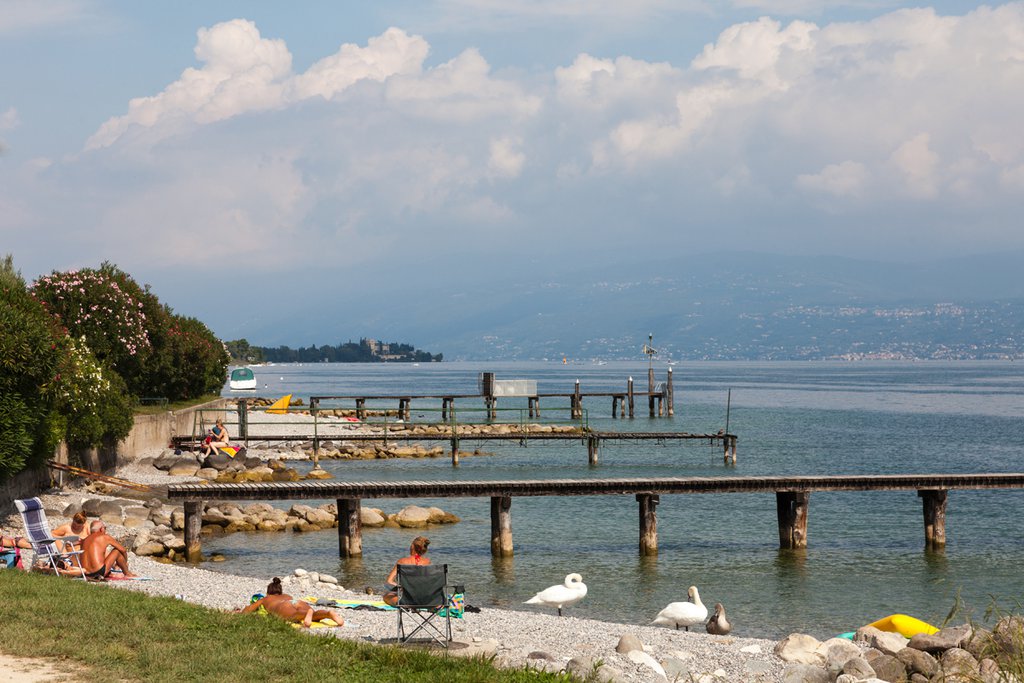 Camping Village La Gardiola also offers lots of activities for children . Little ones can spend time at the nearby beach, enjoy the playground or take a bike ride along the beginner's bike trail, which is tailored to the needs of beginners.
Flavors from Lake Garda
The cuisine on Lake Garda is rich in fish and seafood , while eating a lot of meat and vegetables. While relaxing in that area, it is worth trying the carne salada - an appetizer made of slices of marinated beef, served raw and drizzled with olive oil or with the addition of lettuce and grated Parmesan cheese. In the kitchen there you can find many dishes with the addition of truffles that grow on the slopes of Monte Baldo. They are often added to risotto or ravioli. Game and polenta are also popular dishes in this region.
There are many vineyards in the vicinity of Lake Garda. It would be a sin not to taste the local wine. The most famous are Garda Classico Groppello Brolo and Garda Classico Groppello DOC. The best thing, however, is that all these drinks and delicacies of the local cuisine can be ordered in the restaurant located near Camping Village La Gardiola.
Attractive places on Lake Garda
There are many picturesque places and historic towns around Lake Garda. The most popular town is Sirmione , which has an amazing old town surrounded by water. It is also worth visiting Riva del Garda , where is Chiesa dell'Inviolata - a baroque temple considered the most magnificent in Trento. In Malcesine , we can go by train (Funivia Monte Baldo) to the top of Monte Baldo to admire the beautiful panorama of the area.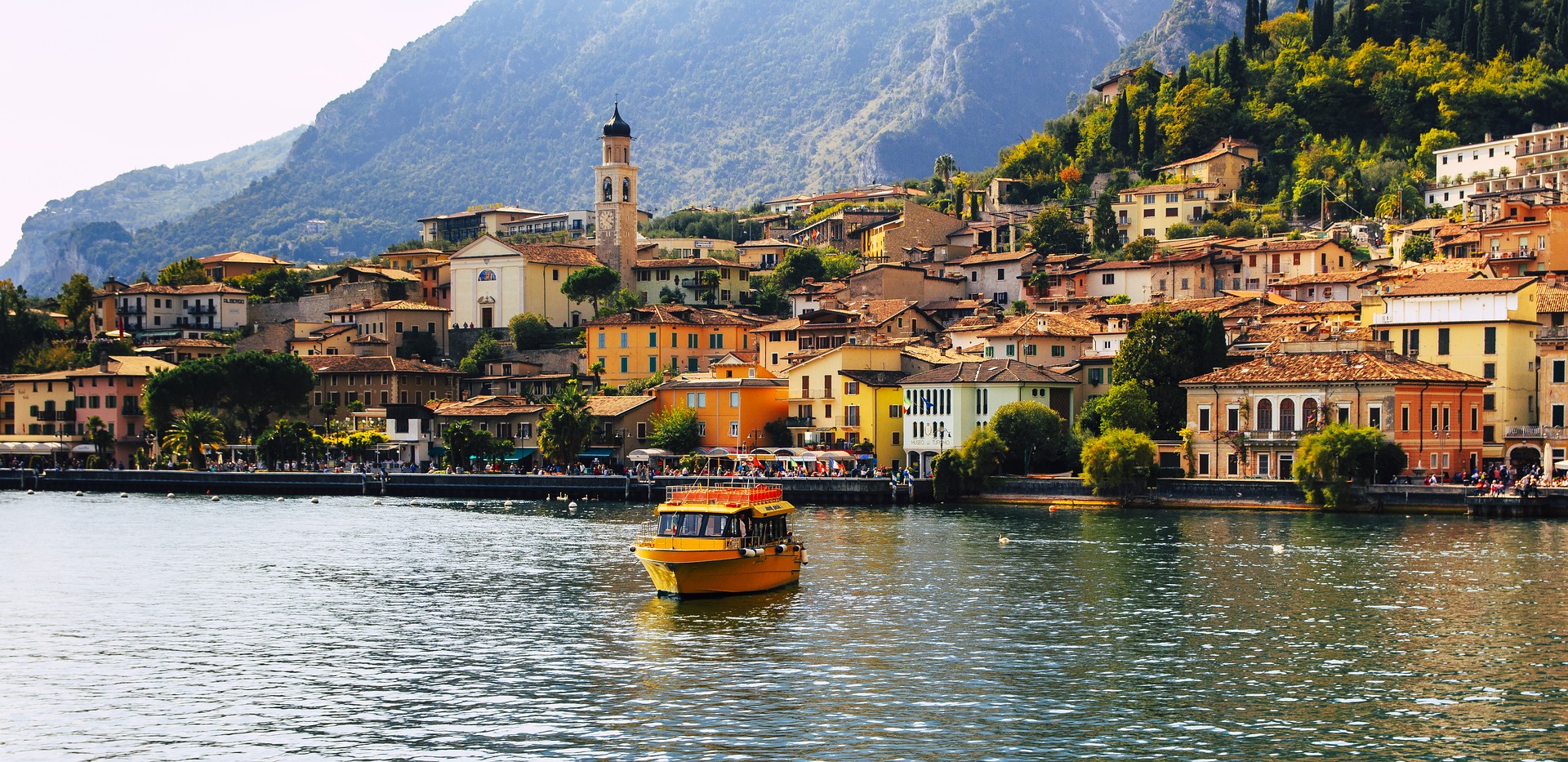 While relaxing on Lake Garda, we can visit the very popular Gardaland Amusement Park , located between the towns of Lazise and Peschiera del Garda. There are 70 attractions waiting for us there, divided into three thematic groups: Fantasy, Adventure and Adrenaline. The largest water park (Aquapark Caneva World) is located in Lazise. There you will find Sharky Bay (wave pool), Typhoon (six-lane slide), Anaconda and Trisplash (fast and winding water slides).
Italy, Croatia, Spain ... are the countries I would like to come back to every summer. I like to discover new places, whether it is a bustling capital city or a quiet town on a mountain slope.
Enjoyed reading this article? Share it!