Lake Garda - relaxation at the foot of the Alps
The northern part of Italy is a unique region, attracting crowds of tourists every year. The borderline between sunny Italy and Austria surrounded by mountains is considered by many to be one of the most interesting natural, cultural and landscape corners of Europe. Reason? Of course the Alps! The mighty Dolomites, which often reach 4,000 m above sea level, are separated from each other by hundreds of small towns steeped in tradition. It is one of the most appreciated ski and climbing regions in the world - fortunately, you don't need to be a qualified mountaineer to get to know it. Alpine trails here are extremely diverse in terms of difficulty, and everyone can adjust the walk to their abilities. In addition to mountain peaks, tourists are attracted to this region by another place - the picturesque Lake Garda - the largest in Italy, surrounded by mountain peaks and numerous charming towns. What is worth seeing in this unique region if it is your first trip to Trentino Alto Adige?
Leisure in the Alps? Best!
Visiting Trentino- South Tyrol should start with the spectacularly located Bolzano - the capital of mountain sports. This is where the summer trails start, leading through the famous via ferratas . These "iron roads" are an intermediate step between trekking and climbing. To overcome them, all you need to do is have a harness with a lanyard and a helmet - every road is properly insured and marked, so there is no risk of getting lost while crossing it. The roads have different levels of difficulty - so everyone can find something for themselves. One thing is for sure - defeating even the simplest of them provides unforgettable views! There is a small town of Trento near Bolzano.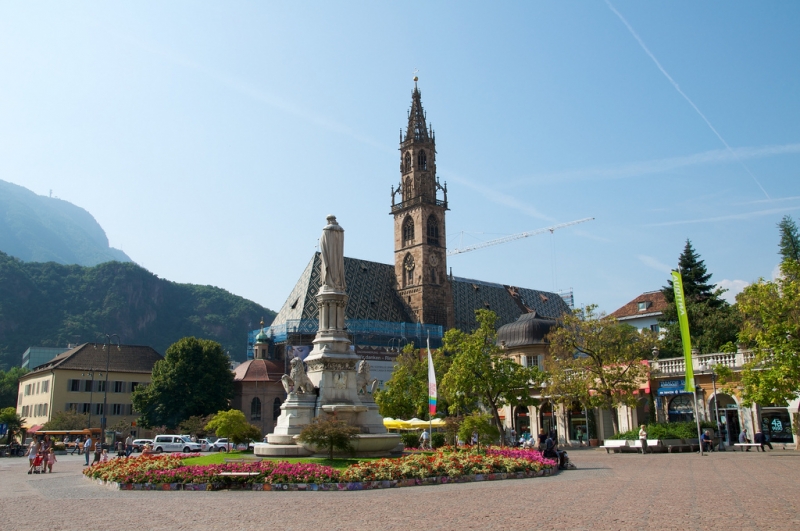 This city is proud of its traditions and the wealth of its inhabitants. The latter is evidenced by numerous stone houses and palazzi , i.e. palaces of the former aristocracy. After visiting the main attractions of the city - the charming square Piazza Duomo and the majestic Cathedral , it is worth taking your steps deeper into history - towards the impressive size of the Castello del Buonconsiglio from the 15th century. century. When we are satisfied with the history of these places, it's time to go to the biggest attraction in the area - Lake Garda . Stretching for over 50 kilometers, it is a place where we can breathe fully - the air here is so clean! There are numerous towns scattered on the shores of the lake - it is worth visiting a few of them to learn about their traditions and cuisine. Our favorite during each visit is the little Limone . Its name, as you can guess, comes from ... lemons! Lemon trees grow almost everywhere here, providing great views and, of course, aromas!
Campsites in Trentino Alto Adige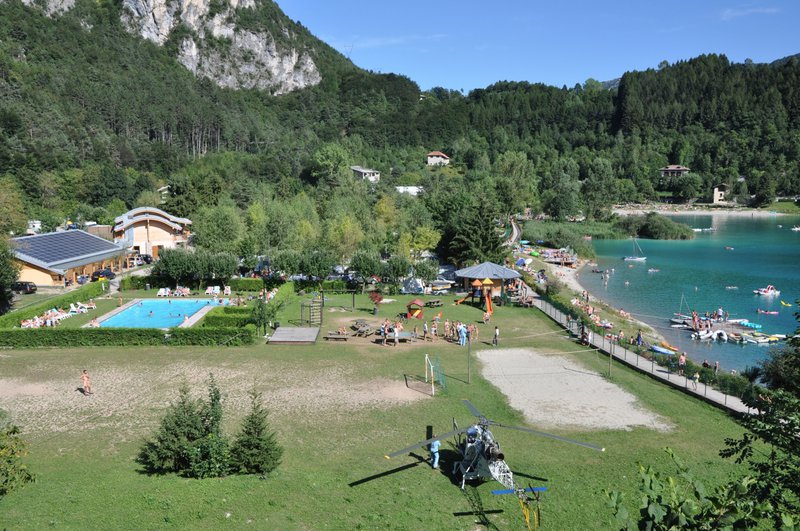 It is worth considering which accommodation to choose in Trentino-Alto Adige . The place where we will spend the next few days should provide us with all possible amenities, including self catering. If we travel with children, it is good if you can organize their free time on site. A perfect solution for motorists is accommodation at one of the many campsites. The campsites in Trentino Alto Adige are at the forefront of Europe when it comes to service levels and value for money. Camping al Sole is our favorite. Located on the cleanest lake in Italy - Lago di Ledro , it allows everyone to get away from the worries of everyday life. It is a great place for traveling families - the animation program, playground and the presence of peers from all over the world will make sure that no Little Traveler will be bored here!
I love traveling, it's an understatement, it's just my whole life. I spend 80% of the year jumping here and there :)
Enjoyed reading this article? Share it!