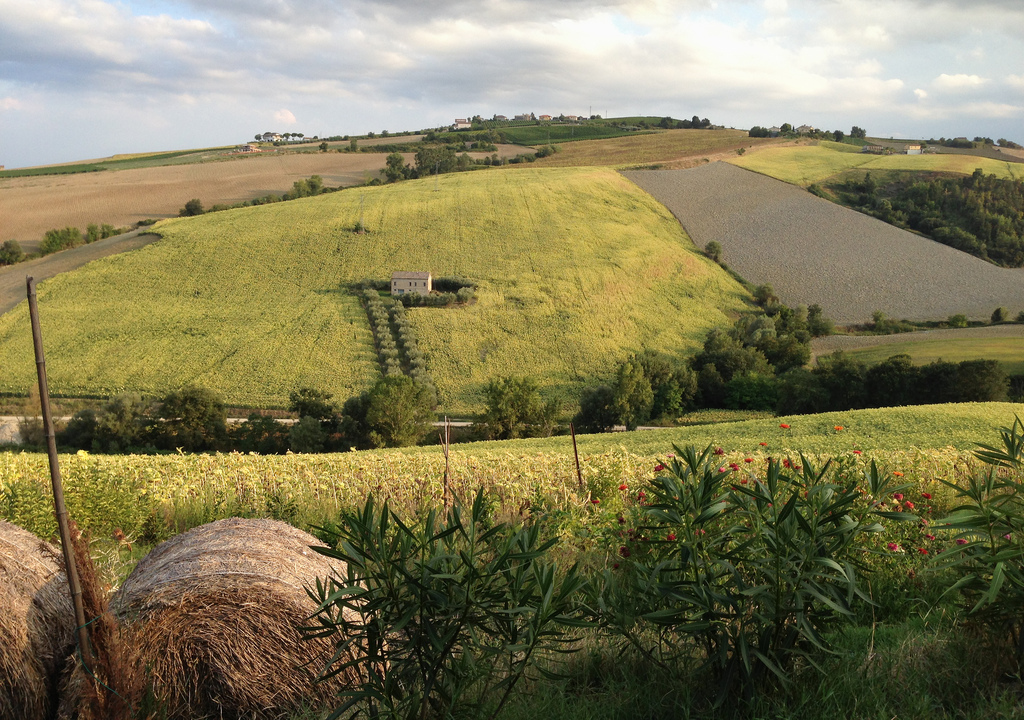 Italia has many faces. It is blue like the sea, golden like beaches, green and lush like meadows and hills covered with a network of vineyards, aromatic like olive groves. It smells not only of pizza and spaghetti, but also almond, amaretti cookies, cream, panna cotta or coffee, tiramisu. Everyone will find a corner in it that will steal their heart. For those who fall in love romantically, Marche, a region in central Italy, may become the object of love.
Idyllic, angelic Marche
Marche is an agricultural area and its landscapes are made up of vineyards, olive groves, vast meadows, fields and pastures. It will be loved by everyone who associates . Tourists who will stop there will be delighted, because it lies right by the sea, stretching along the beach strip with a row of white houses. Couples in love can greet the sunrise together. On the other hand, families with children can start their mornings with breakfast on the terrace overlooking the sea, and during the day - relax on the sun loungers or watch the kids playing on the sand. For children, there are numerous places where they can have fun (including on swings or slides). There is also a restaurant and gym, a beach volleyball court and many other attractions. When we add to it the wonderful atmosphere and the unique microclimate of the Marche coast, there is probably no need to encourage anyone that it is worth coming on vacation here.
I love traveling, it's an understatement, it's just my whole life. I spend 80% of the year jumping here and there :)
Enjoyed reading this article? Share it!