The charms of the Italian Maremma region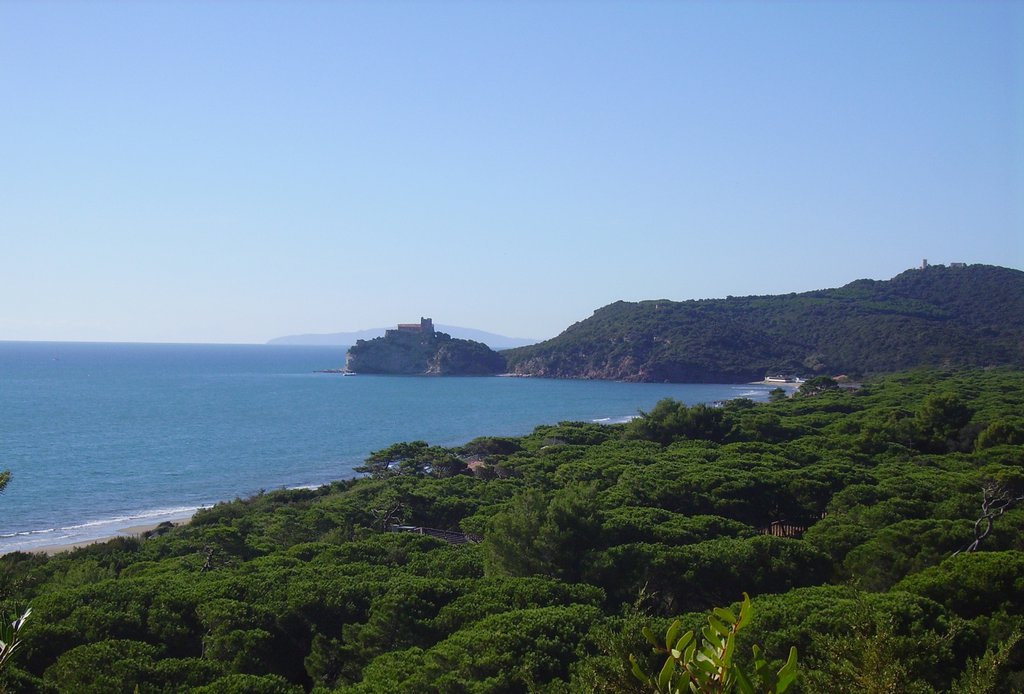 The southwestern part of Italian Tuscany is occupied by the Maremma coastal plain. Its originally swampy area, stretching from the Tyrrhenian Sea to the Montalcino hills, was transformed into an agricultural region as a result of drainage works carried out in the 20th century. The main city of the lowland is Grosseto. There are also tourist resorts worth seeing - Marina di Grosseto, Principina a Mare, Castiglione della Pescaia, Punta Ala and Punta Talamone.
The Maremma region is a charming and diverse landscape, with a 130-kilometer coastline with beaches, pine forests, stone shores and numerous coves that serve as tourist marinas . This region is also distinguished by its great historical value - you can find plenty of archaeological sites dating back to the times of ancient Rome.
Historic towns and clean beaches
The heart of the Maremma region is the town of Grosseto. Its development took place during the reign of the Etruscans, while the road network was expanded during the reign of the Roman Empire. The most famous remnant of this period is the Via Aurelia road.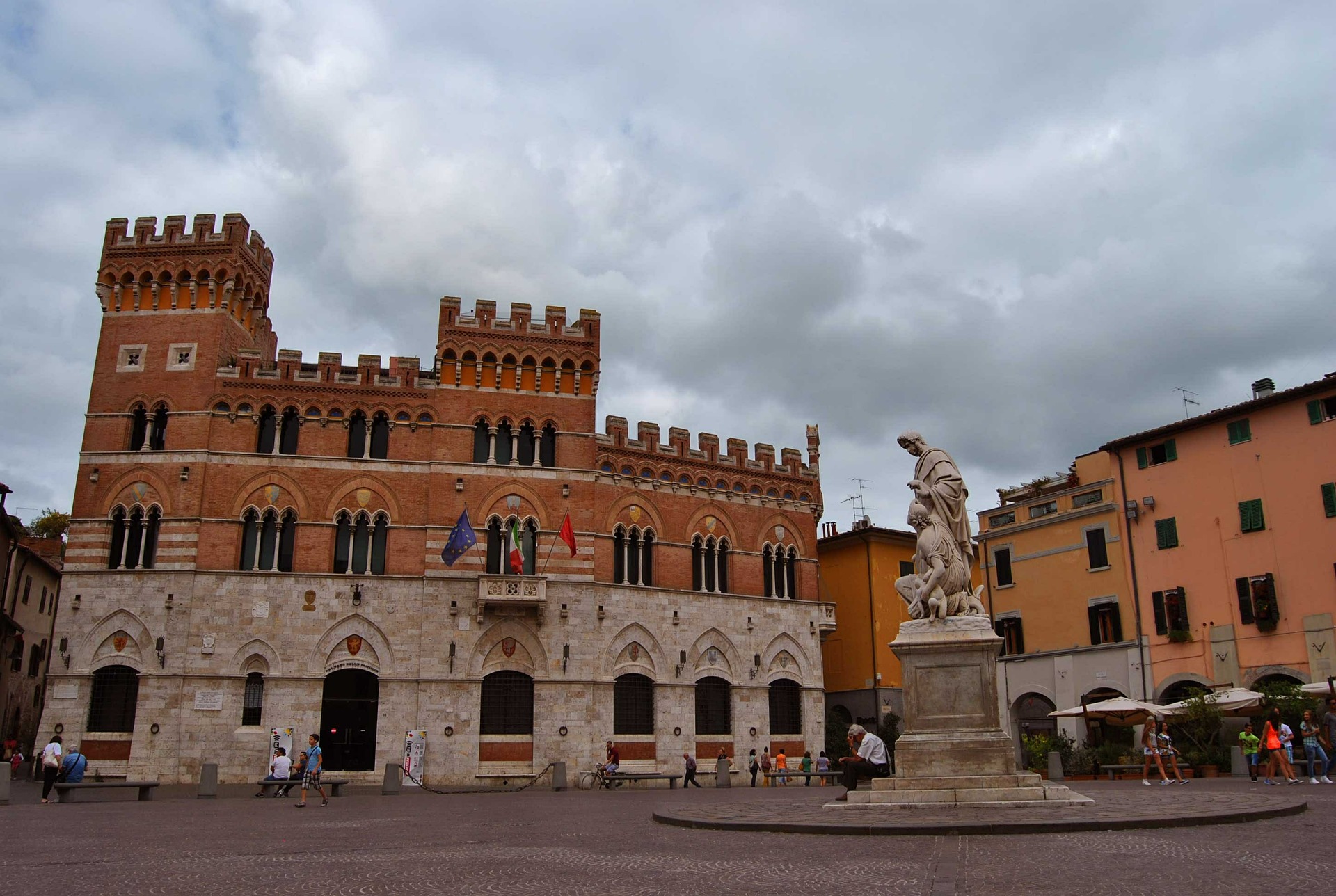 The town's rich history is reflected in the stunning Piazza Dante square, which is home to many important and historic buildings. In this place you will also find the Neo-Gothic palace, Palazzo Provinciale , made of travertine.
After seeing the most important monuments of the city, it is worth taking a long walk along the sandy beach of Marina di Alberese . It is a wild area, left in its natural state, which is part of the Maremma Natural Park . When looking for relaxation in the bosom of nature, we should go to the Monti dell'Uccellina reserve, located between the beach and the town of Alberese .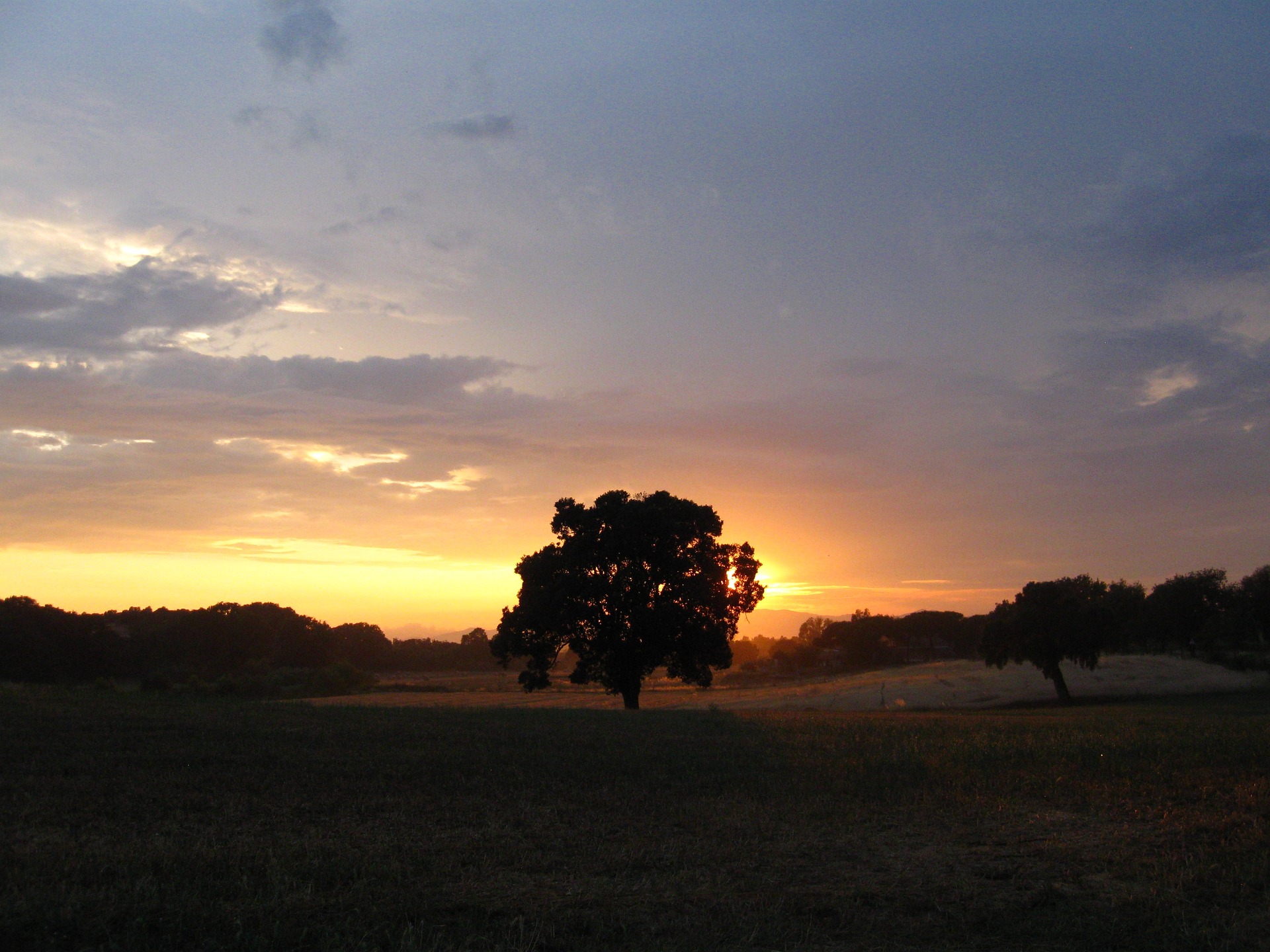 While relaxing in the Maremma region, it is worth visiting a small seaside town located in a pine forest - Marina di Grosseto . A little further away lies another historic town that developed in the Middle Ages - Castiglione della Pescaia . Its old town, dating from the 15th century, is located on a hill, and a modern agglomeration is growing at its foot.
Camping Maremma Sans Souci
3 km from the medieval town of Castiglione della Pescaia, in a pine forest, right on the Tyrrhenian Sea, there is Camping Maremma Sans Souci . This center covers an area of 30 ha. We can rent an extremely comfortable holiday home with a fully equipped kitchenette, a living room and a bathroom, or a plot with sanitary and electricity connections.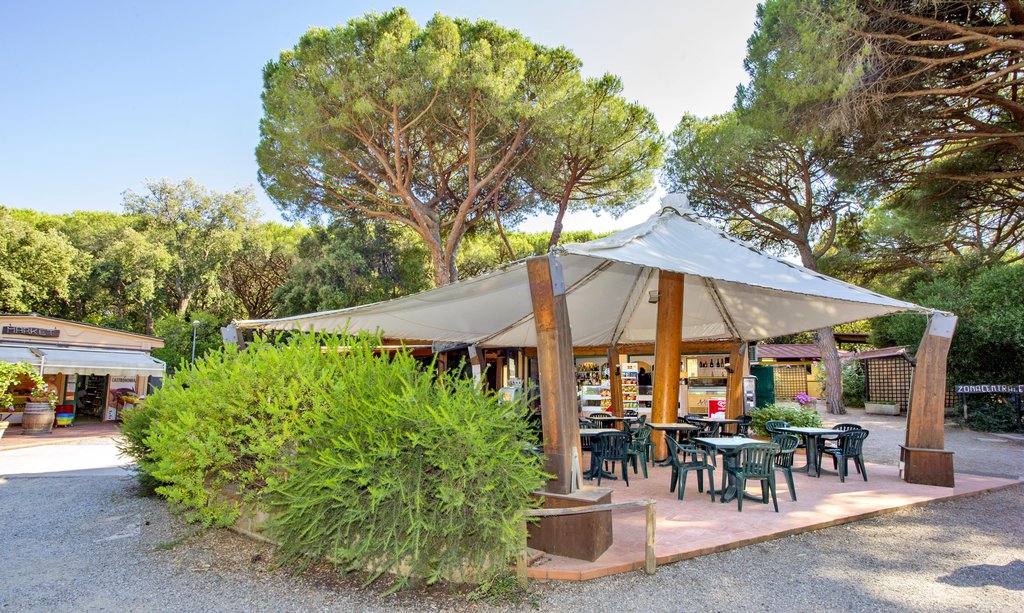 The campsite has attractions for children, including: playground and mini club with games organized by animators. People relaxing in Maremma Sans Souci have access to a private beach with sun loungers and umbrellas. The center also provides various sports attractions, such as diving , cycling, horse riding, etc.
In Maremma Sans Souci, we can eat delicious dishes in a restaurant, bar or pizzeria. The grocery store at the campsite provides holidaymakers with supplies including: in fresh bread.
Camping Village Santapomata
If we are looking for a more intimate place to relax, about a 10-minute drive from Castiglione della Pescaia, in Rocchette, there is a much smaller, but also very attractive Camping Village Santapomata . This resort covers an area of 6 hectares and boasts direct access to a Blue Flag beach.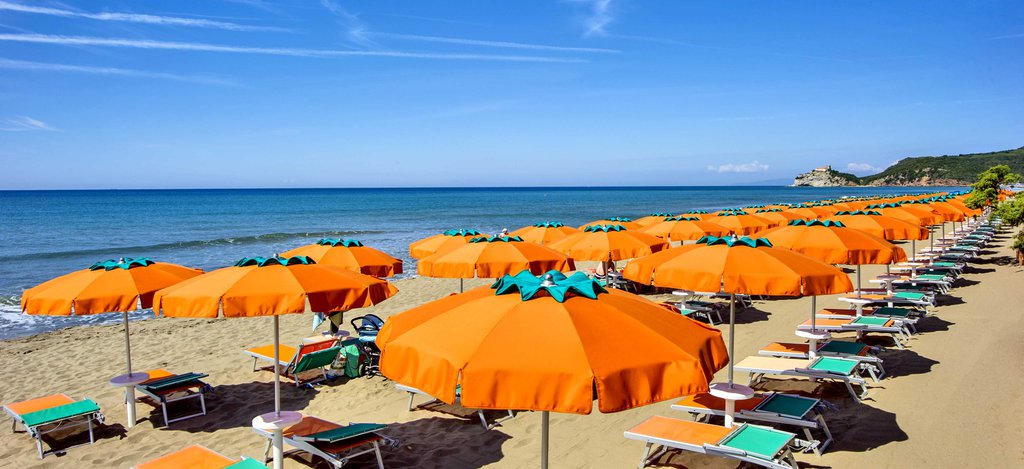 At the campsite, we can use one of the 40 comfortable and fully equipped holiday cottages available there, which are offered in two versions. The first one is a house with an area of 30 sq m. with a double bedroom and another bedroom equipped with two single beds. We have two bathrooms , a fold-out sofa, a TV and air conditioning, and a kitchenette with access to the veranda .
You can also choose a larger Delux house with an area of 40 sq m. , which has similar equipment. There are also plots with water and electricity connections available in the center.
Camping Village Santapomata offers guests various attractions, such as evening entertainment programs for adults and a mini club for children. This resort is an ideal place for water sports enthusiasts who can enjoy kayaking, windsurfing and surfing. It is also possible to rent a rowing boat (for fishing enthusiasts) and bicycles .
The campsite has a restaurant, a pizzeria and a grocery store with fresh bread. Both Camping Village Santapomata and Camping Maremma Sans Souci are centers where you can relax in peace and surrounded by beautiful nature, and both campsites are a convenient base for exploring the Maremma region and other parts of Tuscany.
Italy, Croatia, Spain ... are the countries I would like to come back to every summer. I like to discover new places, whether it is a bustling capital city or a quiet town on a mountain slope.
Enjoyed reading this article? Share it!