Top 10 Campgrounds in Sardinia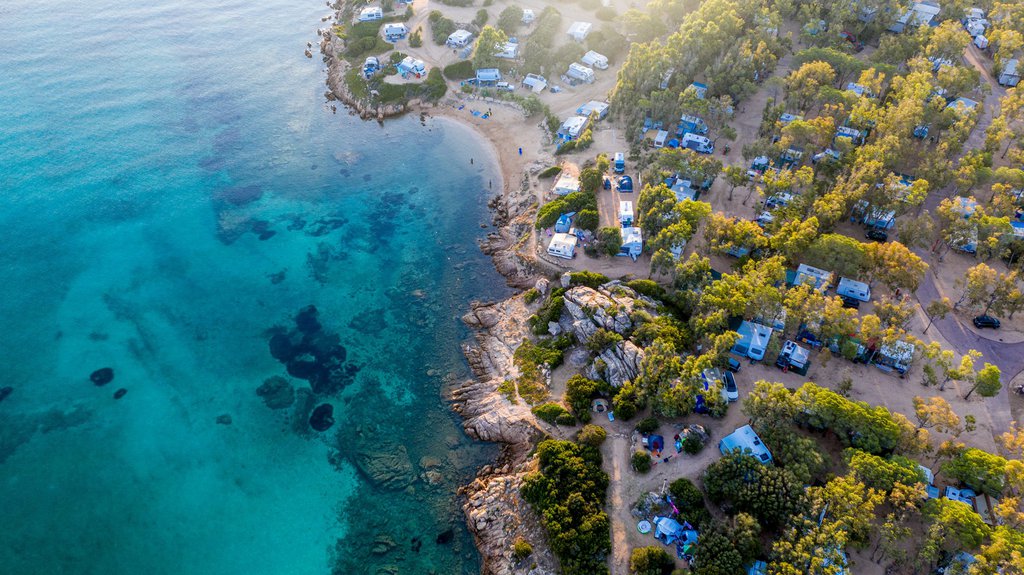 Sardinia ranks second on the list of the largest islands in the Mediterranean Sea. Only Sicily is ahead of it in terms of size. The Sardinian beauty attracts tourists with the beauty of its beaches, including the picturesque coast of Costa Smeralda, rock formations, weather (300 days of sunshine a year) and delicious food. On the island you will find delicious desserts, such as cheese and honey seadas, as well as a local delicacy for the brave, i.e. casu marzu - "enriched" with live sheep's larvae, resembling gorgonzola cheese. But there is no doubt that Sardinia will be remembered by everyone and without the controversial delicacies, because it is simply wonderful. Convince yourself that no matter in which part of the island we spend our vacation, each one can charm you.
(After clicking on the name of the campsite or its photo, the page of this campsite will open in our campsite search engine, where you will find information such as: detailed address details, website, telephone numbers and sample prices, as well as reviews about campsites. our list and you want to share your comments about the campsites, click! You can add reviews without logging in)
Camping Village Baia Blu La Tortuga
The area around Costa Rei is very popular with tourists, so it's no wonder that in response, a lot of facilities with an offer addressed to them have been created here. One of them is , where those who seek relaxation in the bosom of nature, and at the same time in comfortable conditions, will spend a successful holiday. It offers its guests plots for campers and tents, as well as accommodation in cabins. There are swimming pools , football fields and a tennis court, a playground and a beach volleyball area.
The campsite is often visited by diving enthusiasts who explore the waters that wash the coast in unprecedented clarity. Flamingos can be seen on the sandy beach, and the hilly inland areas are perfect for cycling and hiking. Nature lovers can walk for hours along the seashore.
Camping Tonnara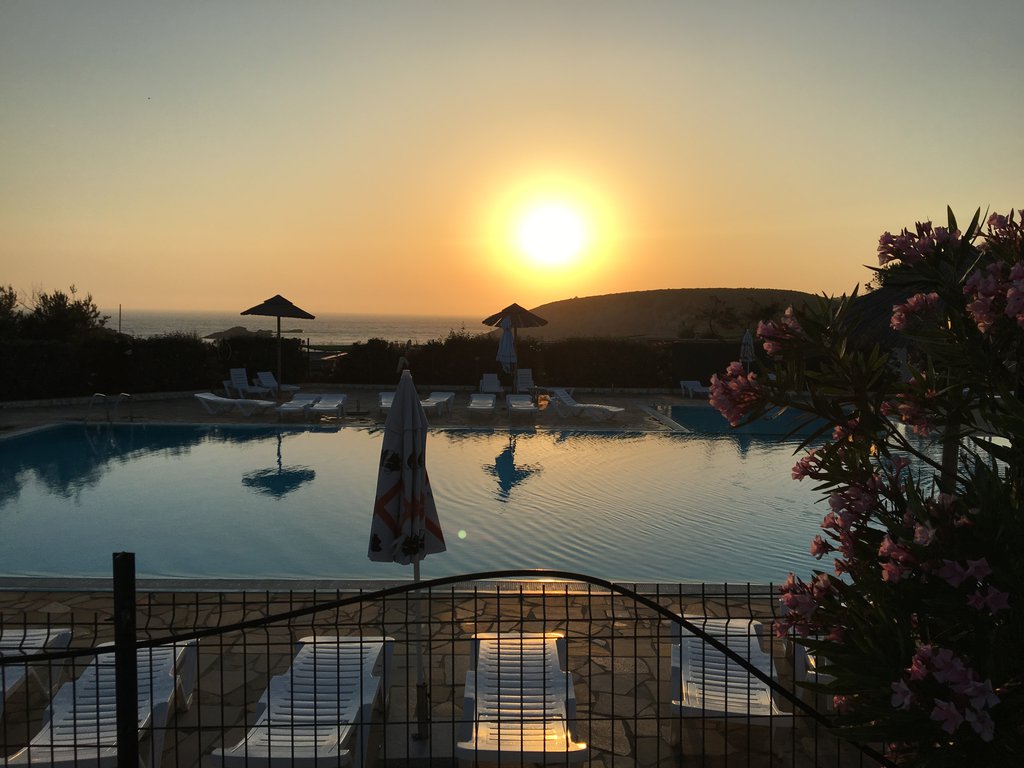 In the south-west of Sardinia, in the town of Sant'Antioco, another interesting facility has opened - Camping Tonnara . Its many advantages include proximity to the beautiful Cala Sapone beach, situated between two rows of rocks. It is a pleasure to stay at this parc, as each of the pitches on offer has a great view over the bay on the west side. The sunsets that can be admired here are remembered by all guests.
The local beach may not be large, but it is quiet here (no waves). Thanks to the gentle descent into the water, it is a perfect place for toddlers to soak. Amateurs of active recreation have large pitches for themselves. When hunger makes itself felt, you can visit a camping restaurant that serves delicious meals at relatively low prices.
Camping Village Laguna Blu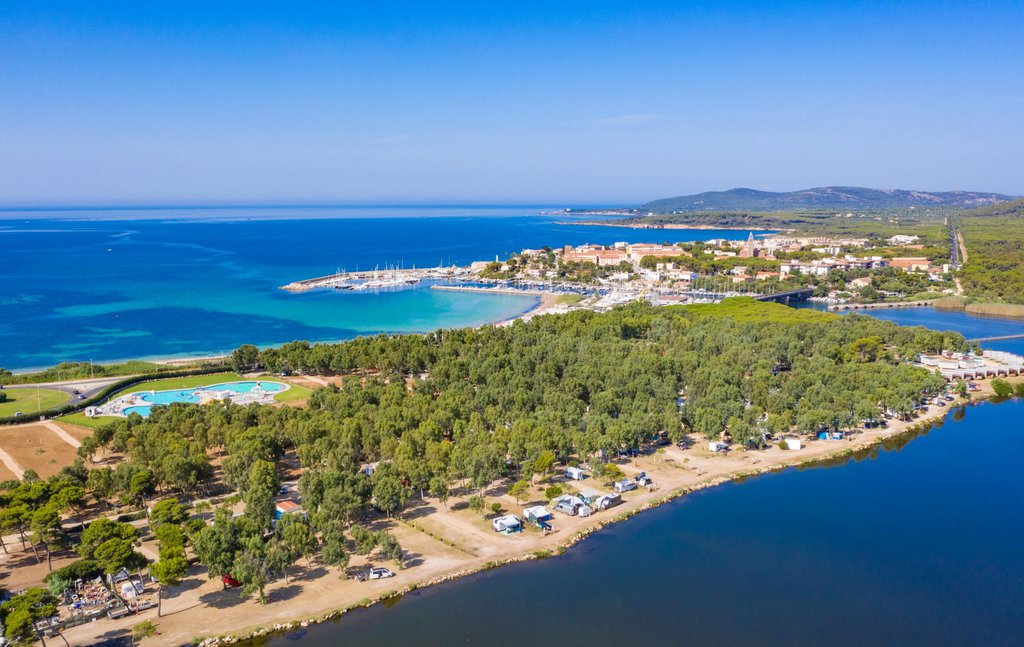 Would you like to visit Alghero ? If so, it would be a good idea to find accommodation as close as possible to one of Sardinia's most charming towns. Camping Village Laguna Blu is located in the northwest of the island, a few kilometers from the resort. Many tourists consider it one of the best and most beautiful Sardinian resorts. And rightly so, what everyone who comes here will say. It is a well-kept facility with a caravanning zone and mobile homes for those who do not have their own house on wheels. It is very green (the area is covered with eucalyptus and pine trees), and despite its size, it is quite calm. It is close to the beach, it is easy to get to the neighboring beaches, and thanks to the bus we will also get to attractions such as the most famous cave in Sardinia, i.e. Neptune's Grotto .
The location of the campsite tempts lovers of nature watching - you can observe waterfowl on the lagoon. In addition, the area is popular with water sports fans who come here to spend their holidays on a board or a boat (or with a cylinder).
Camping Village Torre del Porticciolo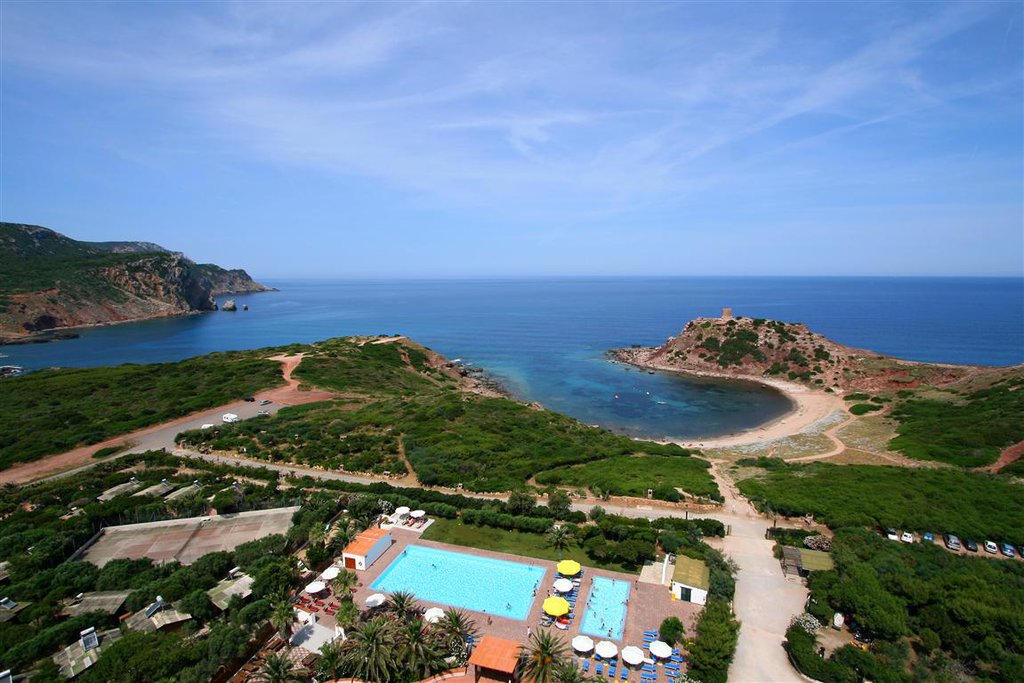 Last but not least, the campsite on our list is Camping Village Torre del Porticciolo , located on the northwest coast of Sardinia. It is situated on the other side of the Porto Conte Regional Park, near Alghero. The proximity of the sea and pine forest ensures a blissful holiday for everyone for whom vacation is associated with relaxation in the bosom of nature. Besides, not only for them - the camping offers both places at the campsite and pitches for caravanners, as well as cottages and mobile homes. Air-conditioned interiors, outdoor terraces with table and chairs provide a variety of opportunities for relaxation. When you add a swimming pool with sun loungers and umbrellas, a private beach and quick access to restaurants, bars and sights, it's easy to see why the campsite is so popular with tourists.
As you can see, no matter which region we choose, it is difficult to list all the attractions that Sardinia has to offer. Holidays on this beautiful Italian island will be an unforgettable time.
If you want to know more about Sardinia, such as how long it takes to travel the whole island, how much does the ferry cost to Sardinia, or what is the best time to vacation on this island, read our article: Sardinia in 21 days .
---
Do you want to know even more?

• Join our Facebook group - Cool Camping
• Follow our profile on Facebook - CampRestowy Facebook
• See how we travel as a family on Instagram. During our trips, it is here that we put the most reports from everyday life on the campground or in the camper - CampRestowy Instagram
• See our YouTube videos, subscribe to our channel and give a thumbs up to the videos you like - CampRestowy Youtube
A writer by profession, a passion of a cat. One day he will see what is behind the Urals - good to Vladivostok. So far, when he can, he enjoys the sun of the countries of southern Europe. And it's also fun;)
Enjoyed reading this article? Share it!