Electricity on board a motorhome - how to take care of it?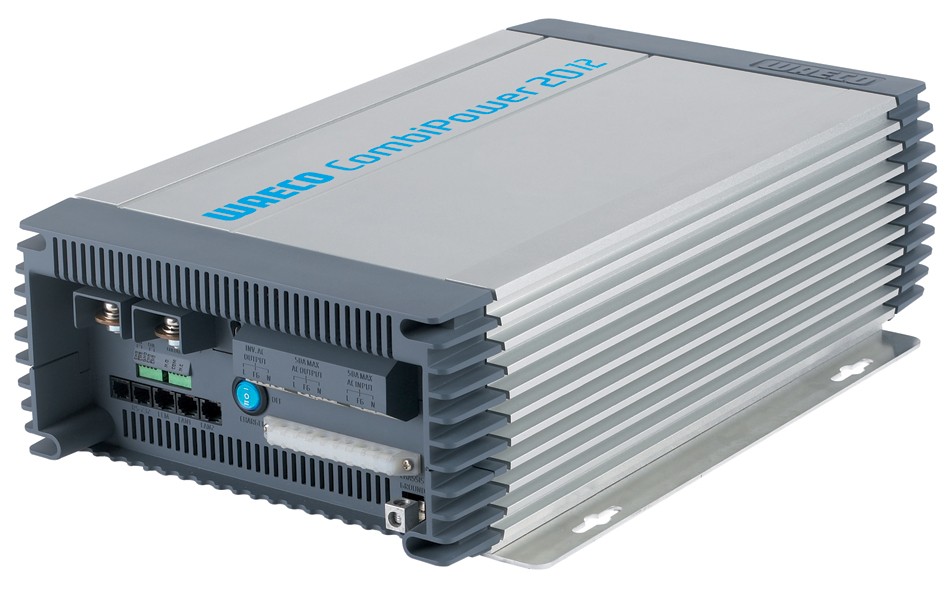 We use more and more devices, and therefore we need more and more electricity. This becomes a troublesome problem, especially during trips.
More and more often it turns out that the standard equipment of a motorhome or caravan is not enough to enjoy all the electrical devices we have on board without any problems. However, there is a way, or actually ways. If we intensively use many "power-hungry" devices, we can create a whole system that cares for adequate power supply .
Inverter with charger
The inverter is quite a clever device that can manage the energy in a motorhome. When on the campsite we cannot get the amount of electricity we need, then an advanced inverter distributes the energy in such a way as to operate priority devices such as a refrigerator or electric heating in the first place.
When it is possible to draw energy from the battery, it supplies power to other, less important devices, such as a coffee machine and air conditioning. When access to an external power source is temporarily unavailable, the inverter will act like a computer UPS - maintaining the voltage for some time.
If we are dealing with a device such as the Waeco CombiPower , which is a sine wave with a charger, the device that draws current can simultaneously charge the battery. Such equipment can therefore draw a current of 12V from the battery, convert the voltage to 230V, dividing it between the equipment installed in the motorhome, and give back energy reserves by charging the 12V battery.
The most advanced inverters can be remotely controlled by an electronic panel conveniently located in the motorhome.
It is worth mentioning that Combi Power weighs 8 kg , so relatively little if we take into account that the device combines the function of a sine wave inverter with a power of 2000 W and a large charger with a maximum charging current of 100 A. Although the price is approx. PLN is not low, the purchase seems worth considering.
However, if we do not need such extensive equipment, and we want to convert 12V or 24V into 230V, we can use one of the weaker and cheaper models. The inverter then becomes something like a splitter between the car socket and the one we know from the apartment. We can easily connect a laptop or a coffee machine to the inverter . The simplest model PocketPower TSI-102 costs less than 700 PLN. Such a device weighs only 750 g.
Electricity generator in caravanning
An additional power generator can also be connected to the power supply system containing the inverter, which will turn on when an external energy source is not available . You can choose a gasoline, diesel or LPG fueled model .
The new Dometic models are equipped with an automatic start function. This way, if the battery voltage is weak, the generator turns on automatically to recharge it. The Dometic TEC 29 (LPG) model costs 17 thousand. zloty. The TEC 30EV generator (diesel) is already an expense of 24.5 thousand. zloty.
Charger
When discussing useful devices related to charging current, it is impossible to ignore the Waeco IU0U charger. It is a tool that allows you to gently charge any type of battery up to 100% capacity, which is generally not possible if we only use the alternator while driving.
The manufacturer argues that fully charging the battery once a month provides it with a longer life. The price of the IU0U 15 A / 12 V model is PLN 850.
Sometimes it is better to get lost than to ask for directions too much. Aldous Huxley
Enjoyed reading this article? Share it!