Operation of the refrigerator in the motorhome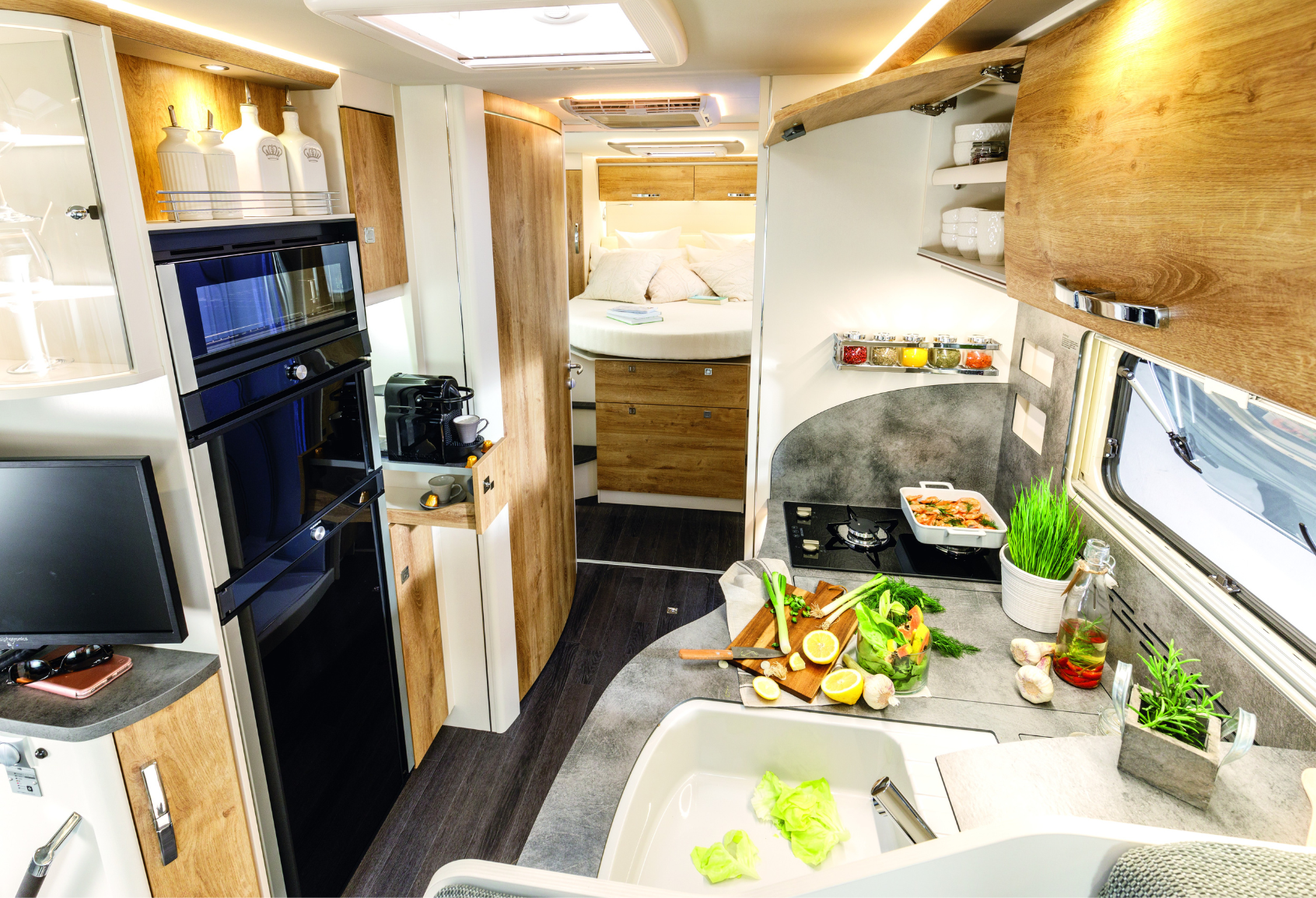 There is no home without a refrigerator. It is no different at home on wheels. Although the refrigerator in the motorhome is smaller than the home one, it performs equally important functions. It's good to know how to deal with it.
You have to be aware that the refrigerator is subjected to unusual loads during the journey. More difficult conditions mean that such a device must be specially adapted for installation and use in a car.
Smaller, but powered by three sources
In recent years, camping refrigerators have grown significantly. Today, the refrigerator-freezer in a motorhome with a capacity of 150-160l is no longer surprising. Before traveling, however, it is worth checking which refrigerator the motorhome we have just rented has.
However, even a capacious refrigerator will usually be smaller than the home one. Therefore, when going on a trip, choose products wisely and look for rather small packages, so as not to fill the entire available space too quickly. The power of a camping refrigerator is also slightly weaker than that of home appliances.
The most obvious technical difference will be related to the power supply. In a motorhome, it can obtain voltage from up to three sources. It will be a 12 V power supply, a 230 V power supply (at a standstill) and a gas supply.
Types of refrigerators in motorhomes
We can divide refrigerators into compressor and absorption refrigerators.
Compressors mechanically compress and circulate the gas used for cooling. They can work with various power sources, from 12 V to 240 V. The current is converted into the operation of the compressor. Should the compressor fail, the refrigerator will automatically stop working.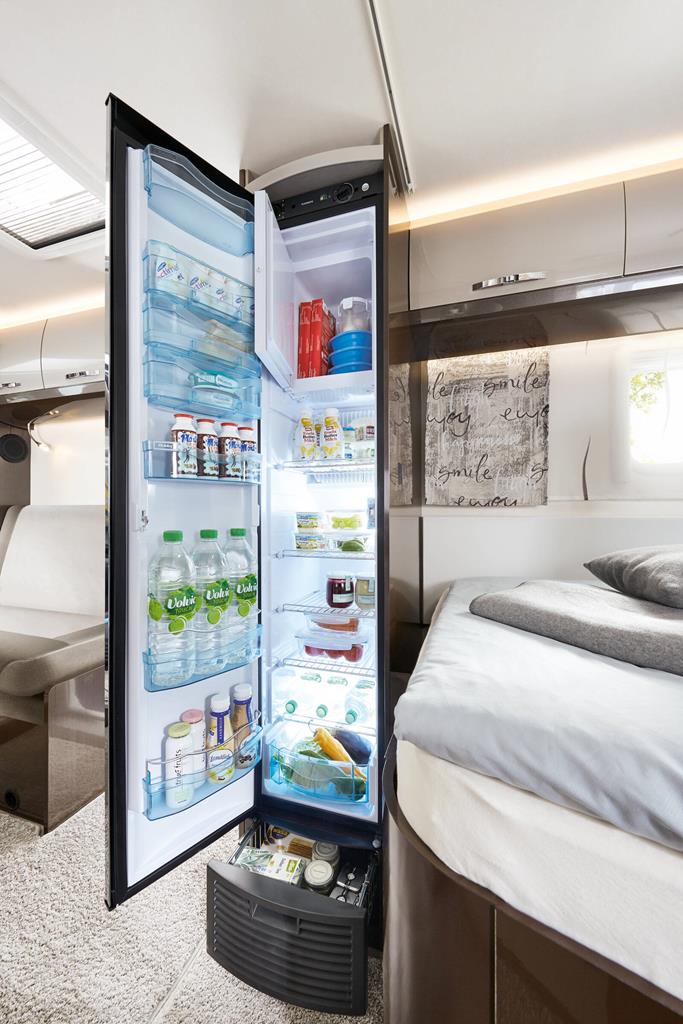 In absorption refrigerators, the cooling liquid in the cooling system is heated, and the warm one is provided by a gas burner or an electric heater. These devices work with a power supply of 12 V DC and 230 V AC. Their advantage is the ability to switch power - from electricity to gas.
Many advocates also own portable coolers. They can be an alternative to built-in refrigerators or an additional cooler when you want to take more food. When buying a tourist cooler, we can usually choose between a thermoelectric cooler or a compressor cooler. Thermoelectric technology is based on the use of Peltier modules. As a result of the flow of direct current through the junction of various metals, heat or cold is generated, depending on the direction of its flow. This effect was enhanced by the use of heat exchangers and fans. Thermoelectric coolers are cheaper but less efficient and have a smaller capacity, usually around 20 liters. They are not suitable for places where the mercury is around 28-30 degrees Celsius.
Tourist compressor coolers will be a better choice for long trips. They have a much greater capacity, and the temperature inside these devices is virtually independent of external conditions. CampRest tested one of these refrigerators during the trip and described in this article.
How to operate the refrigerator in a motorhome?
The modern refrigerator is equipped with a control panel. The device is started by pressing the button. Then set the temperature by pressing the thermometer icon. We can choose any power of work, bearing in mind that cooling will not be as intense as in a home refrigerator. You may need to set your cool box to a more intensive mode. It is best to check the "organoleptic" cooling power at different settings. Also, do not forget to choose the type of power supply for the refrigerator.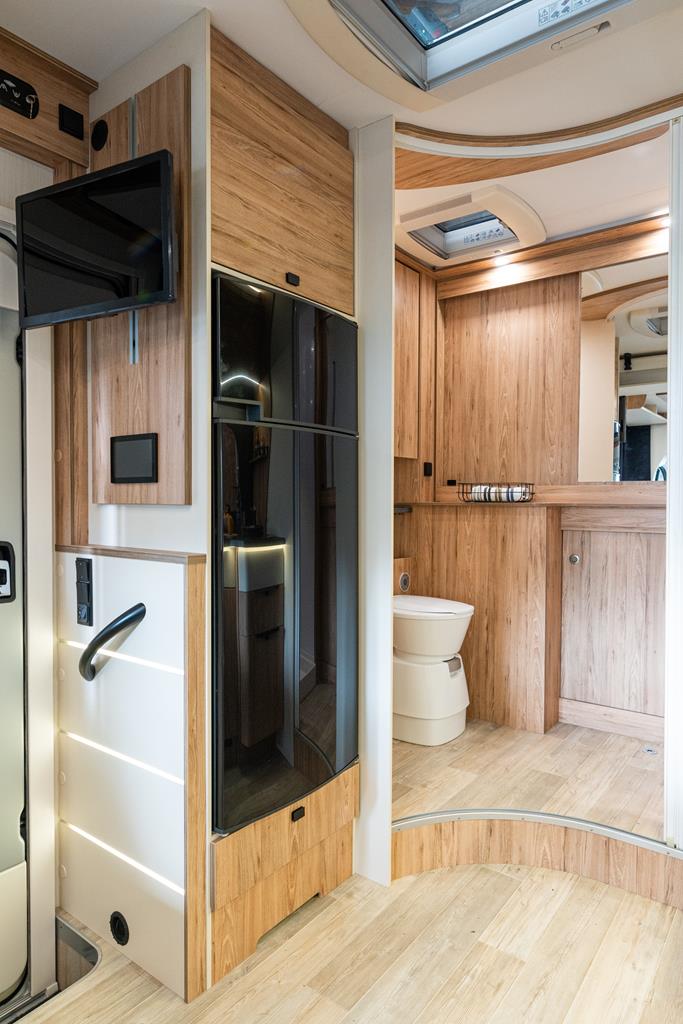 While driving, the refrigerator is usually powered by electricity from a battery that supplies other devices in parallel. So it is easy to see that the energy has to be spread over many pieces of equipment, and this can have an impact on the cooling temperature. When parked, connect the refrigerator to gas or - preferably - to a 230 V power supply, which creates a supply of cool while driving.
What to do in case of problems?
It may happen that the refrigerator will not function properly when running "on gas" - in this case, reset the settings (on new Dometic refrigerators, simply press the triangle with an exclamation mark).
Another problem may be that the freezer gasket is frozen up, preventing the door from opening. Modern refrigerators are also prepared for this - just use the function of heating the seal (press the square with a spiral).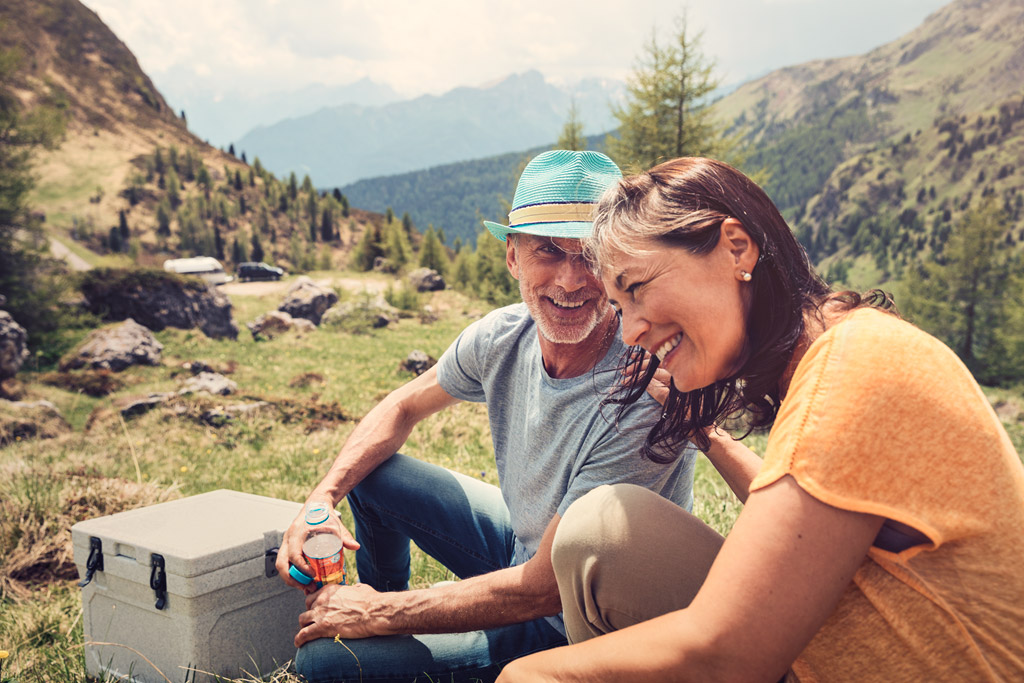 It is also very important to protect any products in the refrigerator. Don't let bottles or boxes that are loose in the refrigerator knock against each other. It is dangerous and causes unpleasant driving noise.
To better understand the way the device works, see the video prepared by CarGO!
I feel best in the form of trade fairs and meetings with enthusiasts. Technical freak. In my life I have dismantled many motorhomes for the first time. Fan of large vehicles, mountain biking and traveling without weight and financial restrictions. At CampRest, I am responsible for all publications on automotive topics.
Enjoyed reading this article? Share it!