Renting a motorhome and going to Croatia - how much does it cost?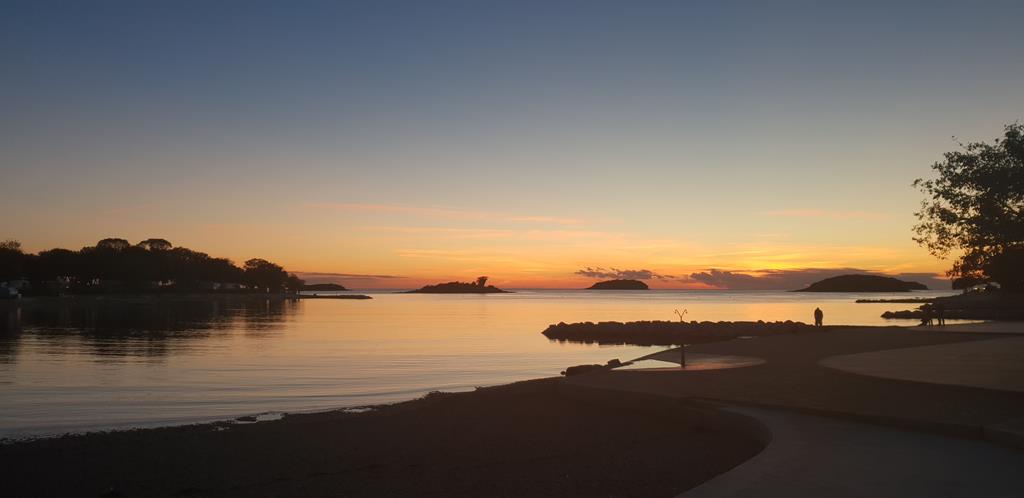 Croatia has been enjoying great popularity among Poles for years. And no wonder. Sunshine until November, the wonderful Adriatic Sea and the calming sound of cicadas. A beautiful country, full of the splendor of nature, cuisine and architecture. Perfect for a motorhome trip.
However, you need to prepare for each trip, count the costs, and consider various options. How does a trip to Croatia look like in such a list? Let's check.
When and what
If we do not have our own motorhome, we will direct the first steps to the rental company and start our calculation from these costs. You can read about the rental rules here . Suppose we need a car for 4 people for 10 days. As an example of prices and conditions, we will use the Dethleffs CamperyASONE luxury motorhome rental, which will provide us with a fully equipped vehicle to make our holidays fully comfortable. Our destination will be the charming camping Valkanela located in the north of Croatia.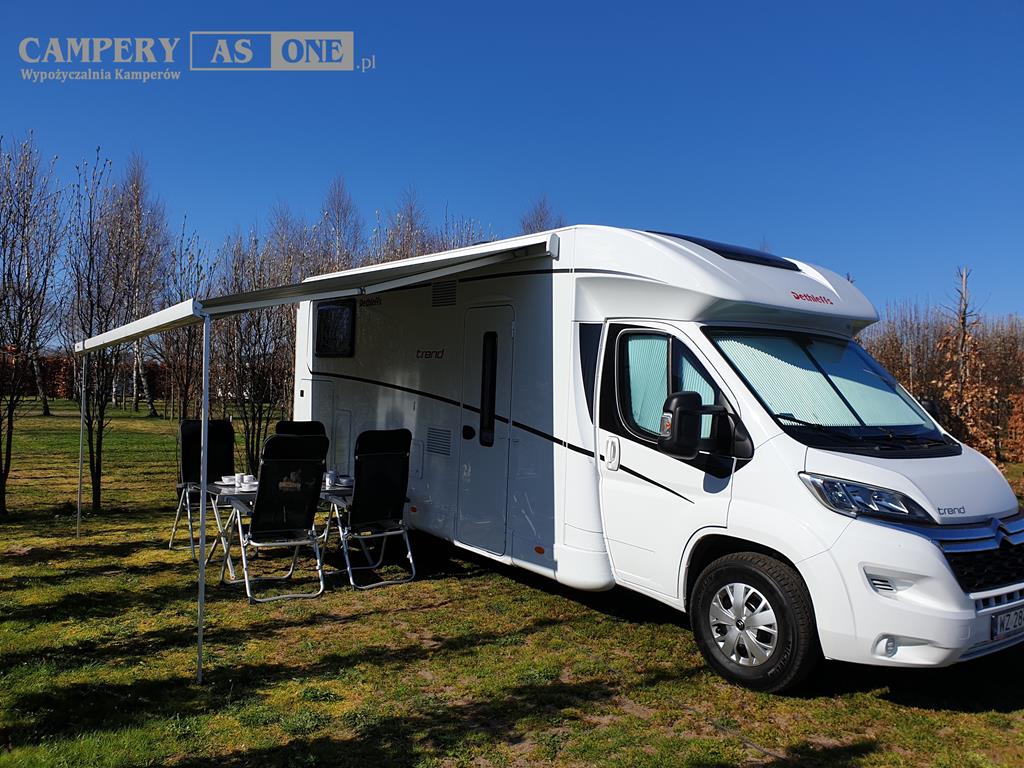 Remember that you need to book a motorhome at least a few months before the planned trip. Especially in the high season (picnic and summer holidays) it is very important.
In addition, before going on a trip abroad, campers renters are required to familiarize themselves with the road traffic regulations in force in the countries through which they will travel.
What are the costs of renting a luxury new motorhome
The daily cost of renting a car will vary depending on the season. And so, in the low season, which covers the period from November 1 to April 15, the price is PLN 400.00 gross per night. To this we add a service fee of PLN 400.00. There may also be possible additional fees (e.g. for washing dirty upholstery, providing a motorhome anywhere in Poland), which of course we do not have to pay at all. The minimum car rental period in the low season is 5 days.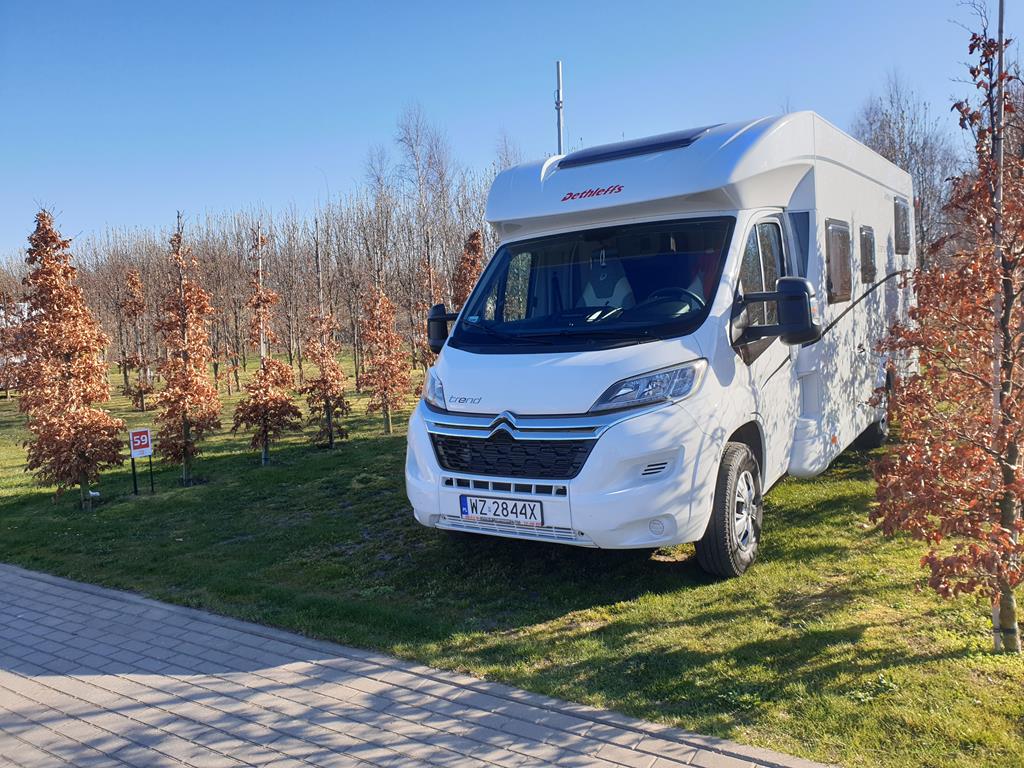 The service fee includes, among others a set of annual motorway vignettes (Austria, Slovenia, the Czech Republic), a full gas cylinder with its connection, tablets for a chemical toilet, training in motorhome operation and filling the clean water tank up to ¼ capacity.
The medium season runs from April 16 to June 15 and from September 1 to October 31 . The cost of renting a car is then PLN 500.00 gross per day, other fees and the minimum rental period remain unchanged.
The high season includes the long May weekend and the period from June 16 to August 31 . Departure on this date is the cost of PLN 650 gross per night, and the minimum period for which we will rent a motorhome is 7 days.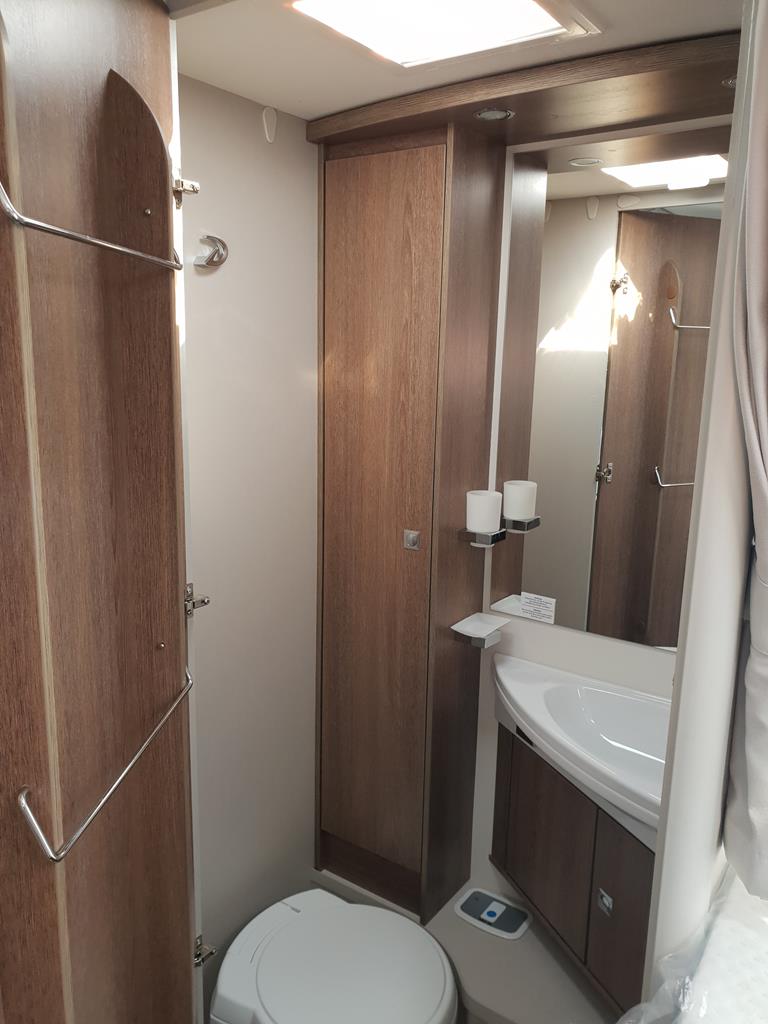 We also add a deposit (of course, returnable) in the amount of PLN 5,000 gross. When renting a car for more than 14 days, we can negotiate the price, when renting a vehicle for more than 21 days, the prices are really attractive.
Highway costs
By renting a motorhome at ASONE, we save on highway tolls. In Austria, the cost of the shortest 10-day vignette is EUR 9.20, in Slovenia it costs from EUR 30 to EUR 110, in the Czech Republic - CZK 310, or EUR 18. In Slovenia, there is also a toll for one tunnel (Karavanke Tunnel), which is located in the northwest of the country. The tunnel fee for vehicles up to 3.5 tonnes is EUR 7.20.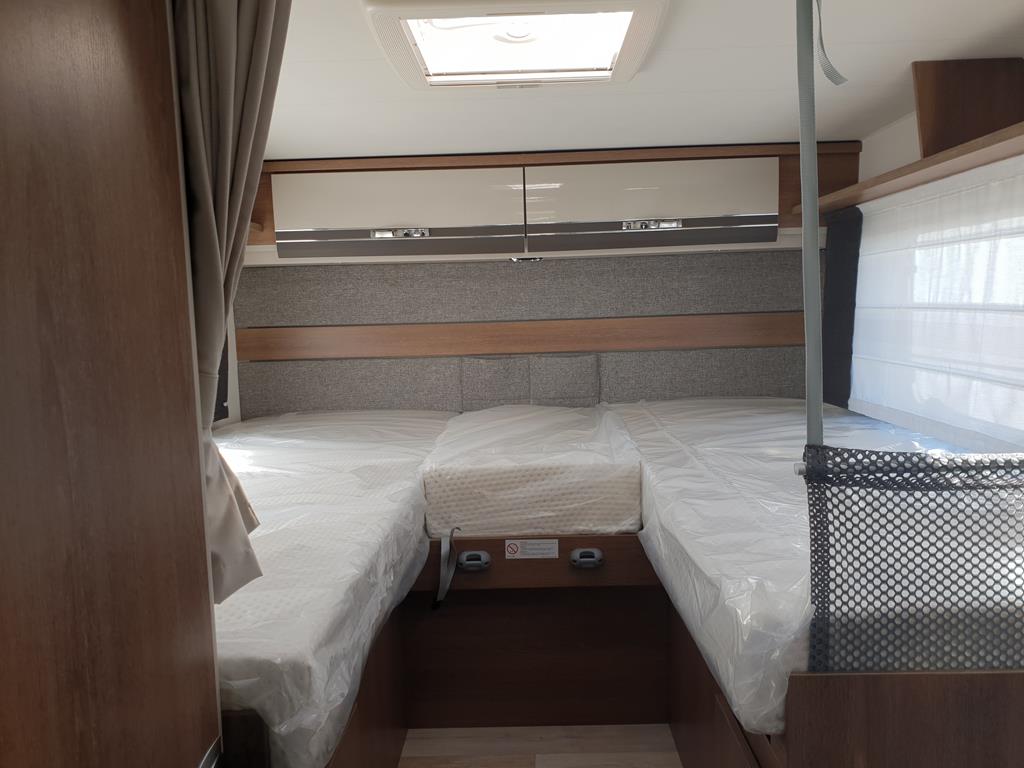 There are no vignettes in Croatia. Highways are tolled and their price increases by 15% in the summer season. Without a raise, we will pay about PLN 90 for a passenger car ride from Goričany to Dubrovnik, PLN 57 to Zadar, and PLN 77 to Split. We can pay at the gates by card or in cash (in kuna or euro).
Fuel    
Fuel is an important cost element. Let's assume that a motorhome burns about 12 liters per 100 km. The capacity of the fuel tank is 90 l. In CamepryASONE rental you get the car with full fuel. We will travel about 750 km on one fuel tank. Distance Warsaw - Vrsar is approx. 1,200 km. So at least one refueling awaits us. If we want to go non-stop, the journey will take us about 13 hours (we should also add breaks for food, rest, toilets).
The average diesel price in the Czech Republic is CZK 30.50 (PLN 5.12 / l). In Austria - EUR 1.07 / l (PLN 4.53), in Slovenia about EUR 1.20 (PLN 5.16), while in Croatia a liter of gasoline will cost us about 9.26 kuna (PLN 5.20). ). In general, the closer to the sea, the more expensive it is. Unfortunately, pre-holiday fuel prices are rising by around 10%.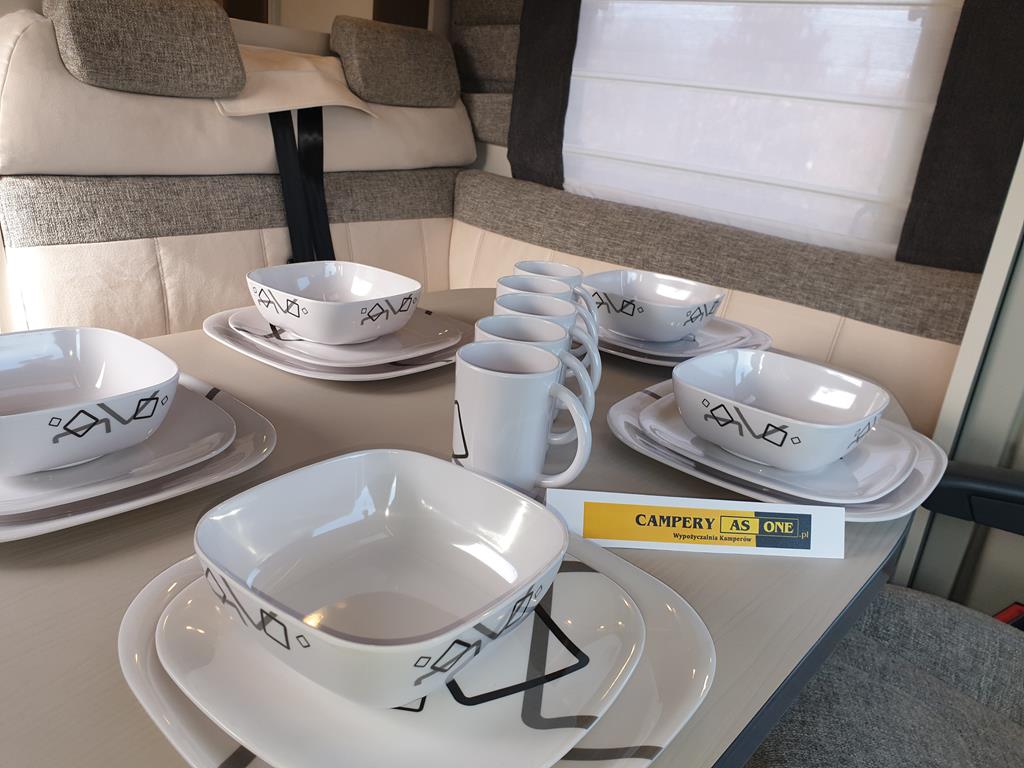 For 9 nights at camping Valkanela for 4 adults, we will pay from 624 euros to even 772 euros, depending on the class of the plot. If there is a family with two children under the age of 5, the cost varies from € 410 to € 558.
It's best to check the configuration here . To this should be added the registration and local fees, a total of about EUR 2.20. Consider the period from July 1-10, assuming that we will get to Croatia in one day. If we have a driver for a shift or a lot of experience in a longer drive, it is possible ... And if not, then we do not have to worry about the hotel anyway;), we have a lot of camps on the way, we can also sleep in motorway parking lots.
Boarding
There is also the question of food. Eating out in restaurants every day is a big expense. But when we go to Croatia in a motorhome, we can easily save. The motorhome is equipped with a refrigerator, so we can prepare some of the meals at home, without even making any special efforts. Simply when cooking dinner, we prepare a little more than usual, put portions in jars or in the freezer and we have a ready meal without unnecessary cooking.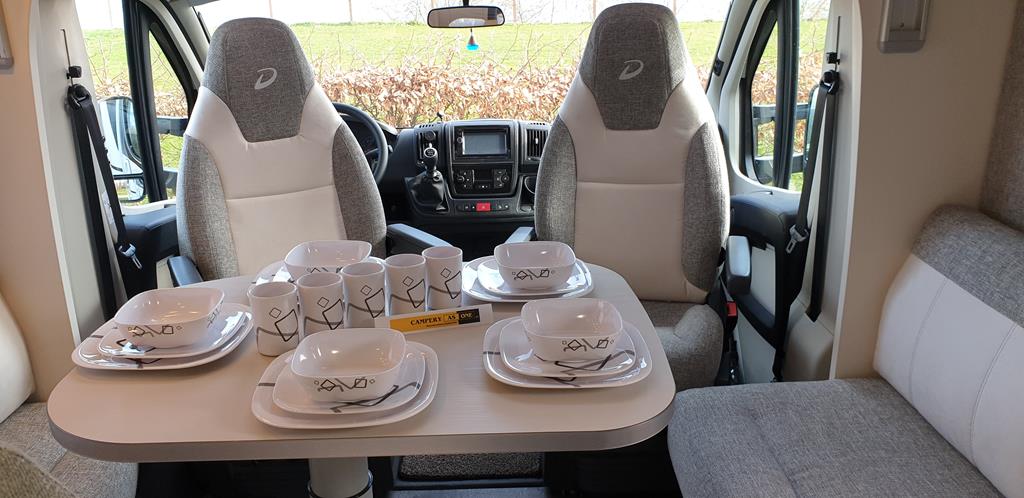 In addition, the motorhome has a normal gas cooker and CamepyASONE equip us with an additional electric cooker that we can put outside, so you can make appropriate purchases in Poland or in a local supermarket and prepare dishes on the spot. The third option is your favorite grill. You just have to be careful not to disturb anyone. In this way, we will prepare not only meat, but also vegetables and even cheese. Not only the children will be delighted. Moreover, such a "bivouac" is not only a great adventure, but also a learning experience, thanks to which the children have a chance to acquire new skills, if only we let them ...
Summary
So what is the approximate trip of a family of 4 to Croatia?
We have to allocate PLN 5,000 for the deposit, but if we do not damage anything, we will get it back in full.
We will spend PLN 400 on the service fee.
For a 10-day motorhome rental we will pay PLN 6,500 (in high season) or PLN 5,000 at the beginning of June
Fuel - it all depends on where we will refuel and how many refueling the car will need. We set off in a vehicle with a full tank of gas. We need at least one refueling to get to the destination and about three during and during the return. Assuming that we will refuel first in the Czech Republic (5.12 x 90 = 460.8 PLN), then in Croatia (twice (5.2 x 90) x2 = 936 z) and in Poland (5.05 x 90 = 454.5 PLN), the cost will be PLN 1,851. Finally, we have to refuel the car to return it with a full tank of gas. Fortunately, we are not interested in vignettes, so we will only pay about PLN 70 for the journey in Croatia.
A stay at camping Valkanela for 9 days is based on the lowest rate, PLN 1,763.
The cost of food depends on you and here we only conventionally assume 1,500 PLN. It can be much cheaper or much more expensive. The sum is approx. 12 thousand. PLN for 4 people (plus a returnable deposit). Calculated per person, the cost will be approximately PLN 3,000 for 10 days of adventure, vacation and sightseeing !!! That's a lot? A 7-day vacation in Greece in a 4 * hotel costs about PLN 3,000 per person + optional trips ..
Of course, these sums can be much higher as well as lower. It all depends on how much you are going to ride and what to do. If you want to spend less, you can choose to travel outside of the main season, which is April 16 to June 15 or September 1 to October 31 .
Not only does the rental price fall off-season, but also the prices at campsites drop. Attractive promotions are organized quite often, and you can relax in peace and quiet. In September, or even in October, the water in the Adriatic Sea is warm, the weather remains and the population of the beach is clearly decreasing. Prices in restaurants and gas stations are lower than in summer.
By choosing the above-mentioned rental terms, we save a total of about PLN 2,000. The total cost of the stay in this period should not exceed PLN 10,000 for the whole family, which in total gives about PLN 2,500 per person for 10 days of vacation.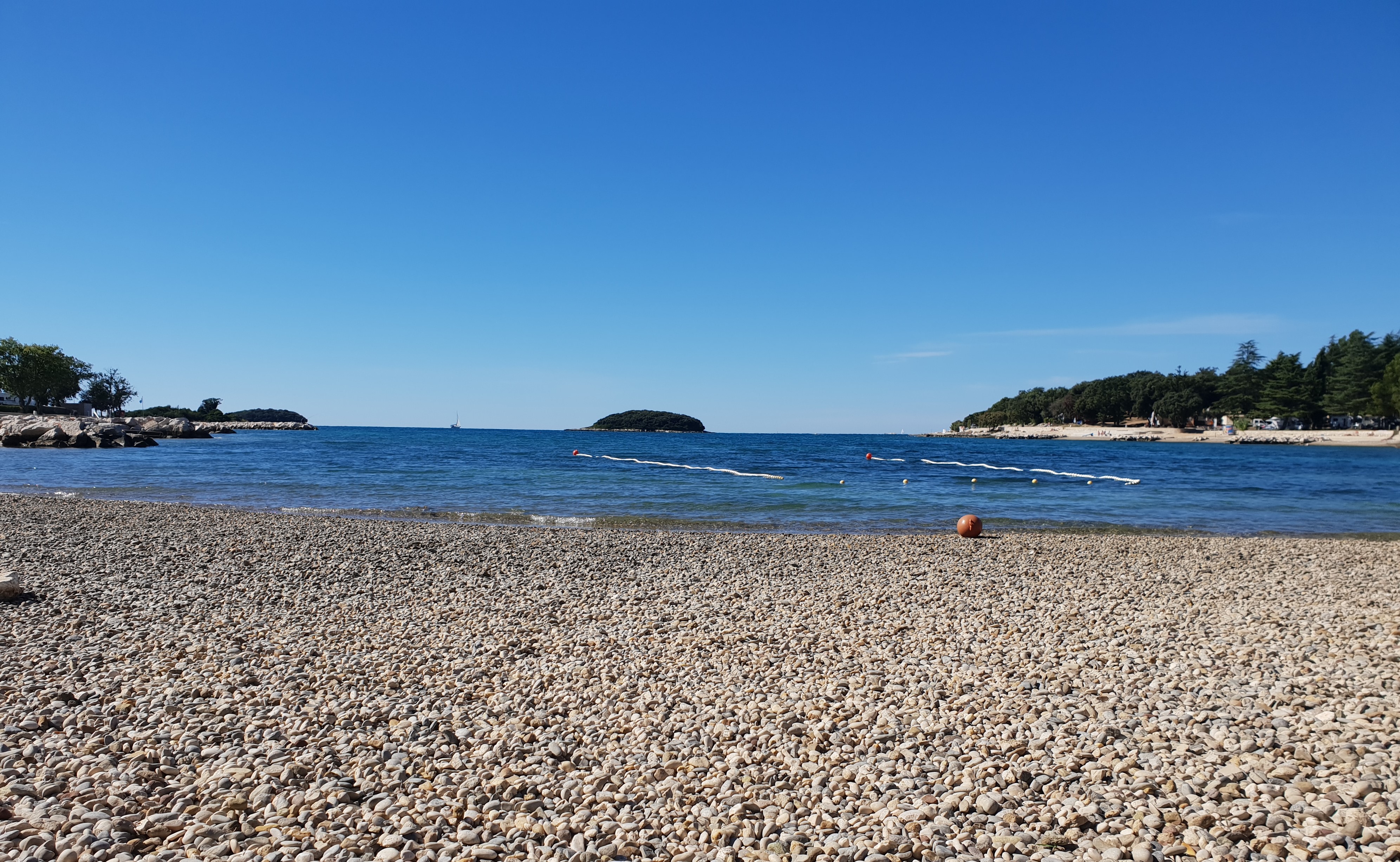 Vacation in a luxurious, very comfortable motorhome is a great adventure and an unforgettable experience for the whole family. It is worth trying at least once in your life.
A lawyer who loves traveling. Always with a book on the go. I collect memories of the color, taste and smell of every place I visit.
Enjoyed reading this article? Share it!