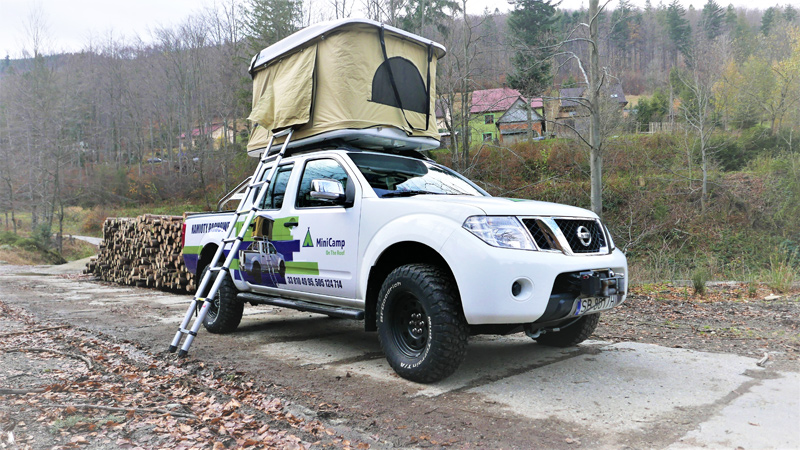 A camping trip is usually associated with a tent put up among trees, on a campsite. However, this is only a good option when the substrate is dry and the sun provides pleasant warmth. What if you tried something new and lived on the roof of your own car during the trip? We are talking about this possibility with Marek Wójcik from MiniCamp.pl.
Who would you recommend the roof tent to?
Marek Wójcik, MiniCamp.pl : The tents are intended for both passenger cars and off-road vehicles. However, there has been a belief that they are more suited to off-road and this is where they gained more popularity. MiniCamp.pl wants to change this and convince passenger car users who travel around the world that roof tents can also be used for them.
Good and bad tent
How to distinguish a good roof tent from one whose quality is poor?
At first glance, it is difficult to distinguish a good tent from a worse quality one. The matter will be clarified only when we start using our tent. Good quality materials will serve us longer, which will certainly translate into customer satisfaction. One of the advantages of a roof tent is that it will last longer than a traditional tent.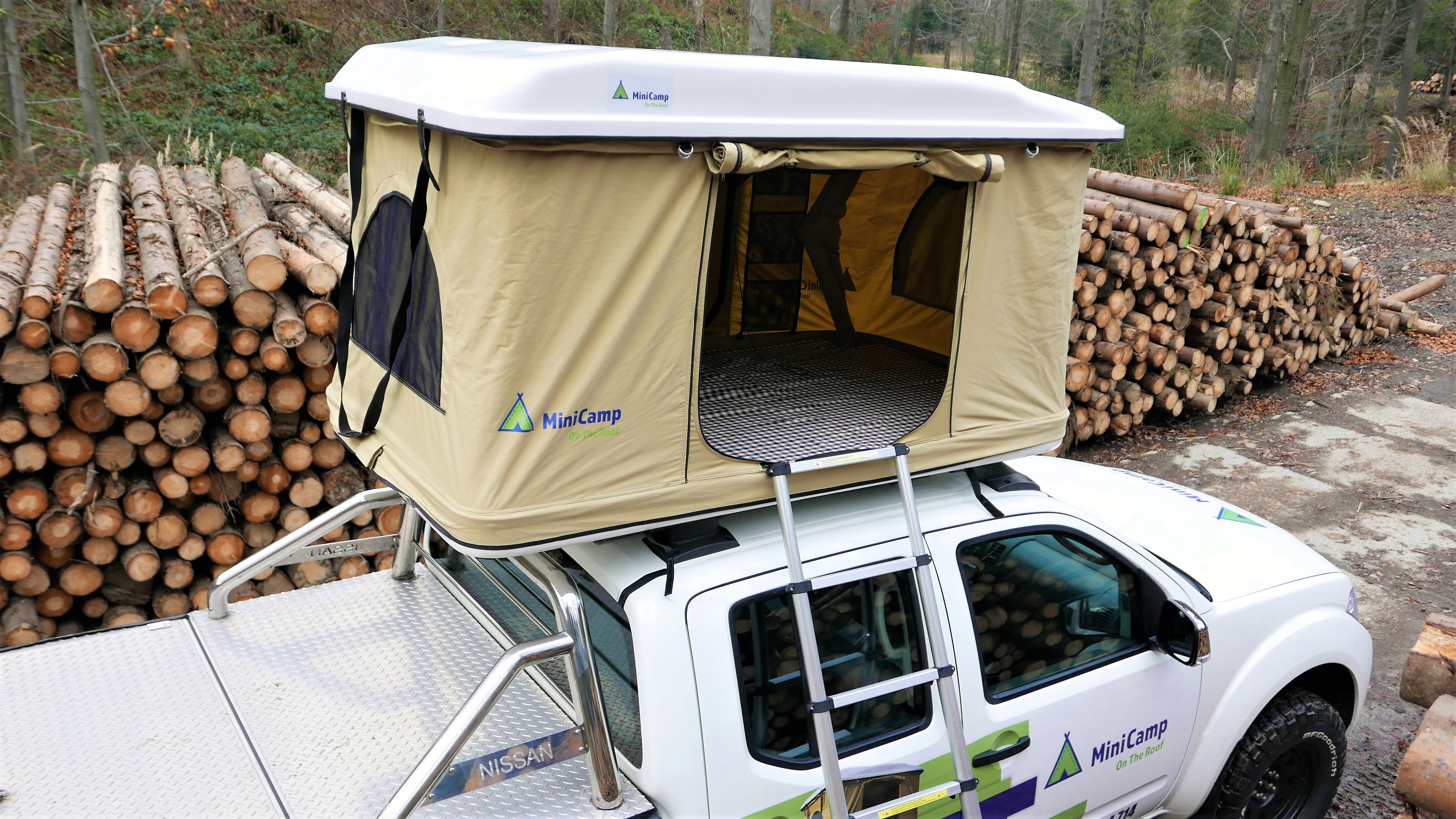 A high-quality tent is quite expensive. Could such a tent cost less than 7-8 thousand. zloty?
The use of "higher-end" materials, unfortunately, increases the price of the product. Our tents are made of high-grammage materials and additionally coated with a waterproofing material. We want each tent to serve the user as long as possible without failure, so quality is our top priority.
What are the differences between the models of tents in the MiniCamp.pl offer?
The tents in our offer can be divided into two main types. The first of them are "softshell" tents, ie with a cover made of PVC (tarpaulin-type material). The second type are "hardshell" tents with a cover made of composite materials (fiberglass or other). Such tents have a housing structure similar to a roof box, which makes them more aerodynamic and quieter while driving. Further differences in tents are mainly due to their sizes, colors (both materials and housing) and equipment.
Sometimes sun, sometimes rain
Is it possible to sleep comfortably in such a tent, or should it be treated as a backup option?
The tents have a mattress area from 125 cm to even 240 cm wide and 210 cm long. The mattresses are made of high-density foam, 5-7 cm thick, so I think that our tents can be safely treated as a comfortable way to spend your vacation. In addition, each tent can be expanded with a vestibule, which will provide us with additional space, e.g. for a field kitchen. Even in bad weather, you can put out a table and chairs there.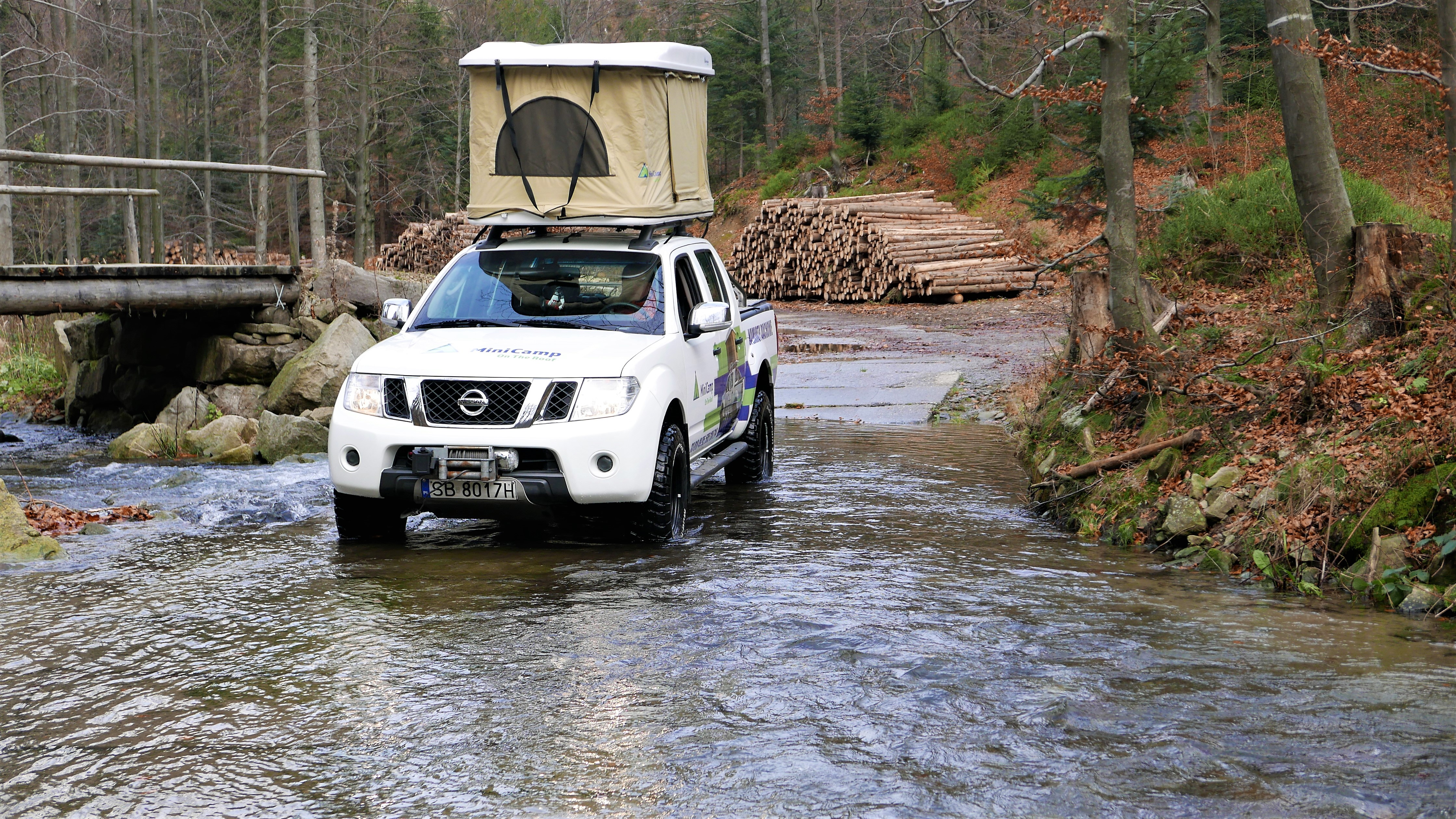 What about resistance to sun, rain or, for example, hail?
All tents are made of a heavyweight Oxford material and additionally coated with a material that increases their water resistance. When it comes to weather conditions, such as hail or sun, here, too, users have nothing to fear.
At what temperature range is it possible to sleep in such a tent?
Each hardshell tent can be additionally equipped with a cover that insulates the temperature inside. And this significantly extends the season of trips with an overnight stay in a tent, even until the late autumn periods. Some tents even allow you to sleep in it in winter. Of course, you have to take into account that for different users, a different temperature will be comfortable, and this is an individual matter.
What about the roof load?
Car manufacturers usually state that the roof and rails can be loaded with a maximum load of around 75 kg. But two adults and a tent often weigh between 200-250 kg. So, is it safe to use a roof tent?
That's right, very often on the rails or roof bars (especially on passenger cars), manufacturers give a maximum load of 75-100 kg. However, this is the maximum load capacity that we can put on the beams, so that in the event of sudden braking of the vehicle, it does not break or damage the fasteners. On average, a roof tent weighs about 50-65 kg, so there is absolutely no such threat here.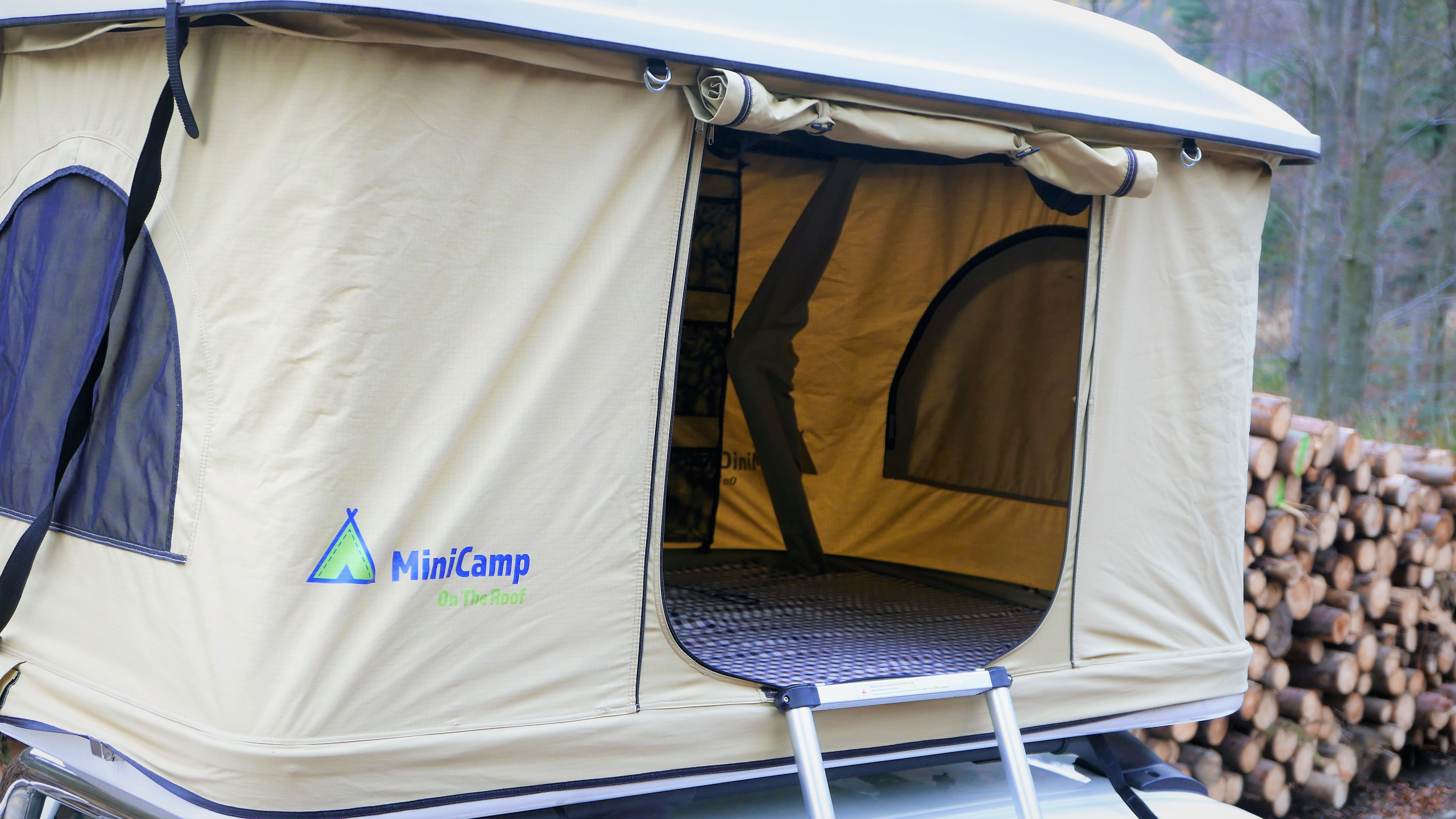 Of course, the load capacity of the tent is 250 kg, but this has nothing to do with the load capacity of the beams. The resistance to pressure on the roof poles is much greater than the load capacity of the tent. The car must withstand events such as a car collision and the possibility of toppling over, in which case the forces acting on the roof are much greater than when a roof tent is loaded with two people.
In practice, the roof of a car has never been damaged under the pressure of a tent. Nevertheless, we always recommend using roof bars from reputable manufacturers.
Thank you for the interview.
Below we present a video, thanks to which you will see how easy it is to unfold and then put back the roof tent from the MiniCamp.pl offer.
Sometimes it is better to get lost than to ask for directions too much. Aldous Huxley
Enjoyed reading this article? Share it!