The price of security - something to remember when traveling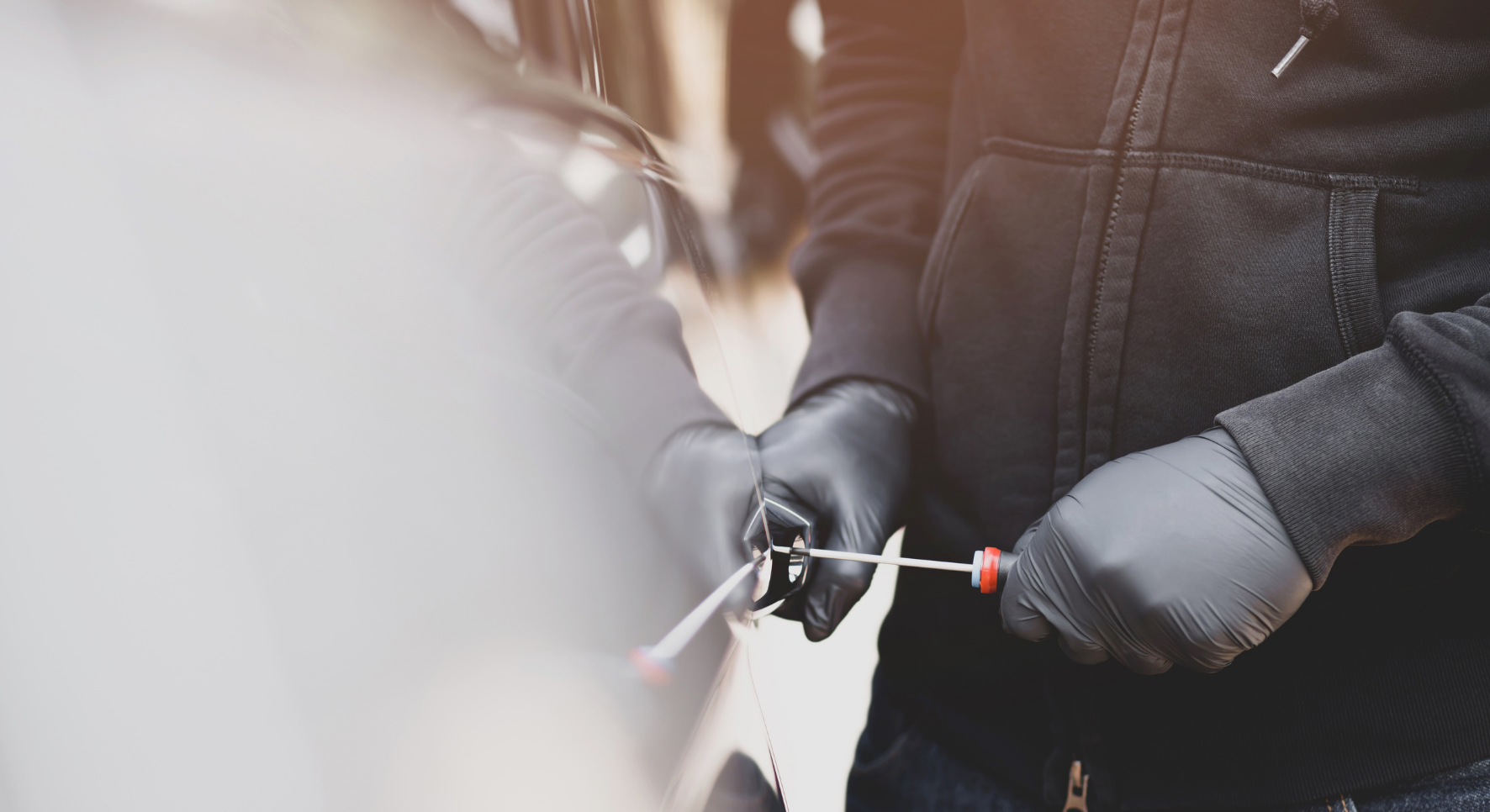 As keen observers of discussions and reports on popular social networks, we are more and more often moved by the proliferation of questions about travel safety and descriptions of unpleasant experiences. The emerging questions, doubts, as well as the accounts of eyewitnesses and victims (yes, let's not be afraid of this word) are worrying and put a shadow on what our passion for traveling should be associated with.
It is obvious that trips to your dream places should not be accompanied by stress and uncertainty, but rather be associated with something uplifting and pleasant. In this material, we will try to summarize a few facts and myths about potential dangers, and we will try to provide some practical tips that may allow you to save yourself unnecessary trouble.
Europe is not equally secure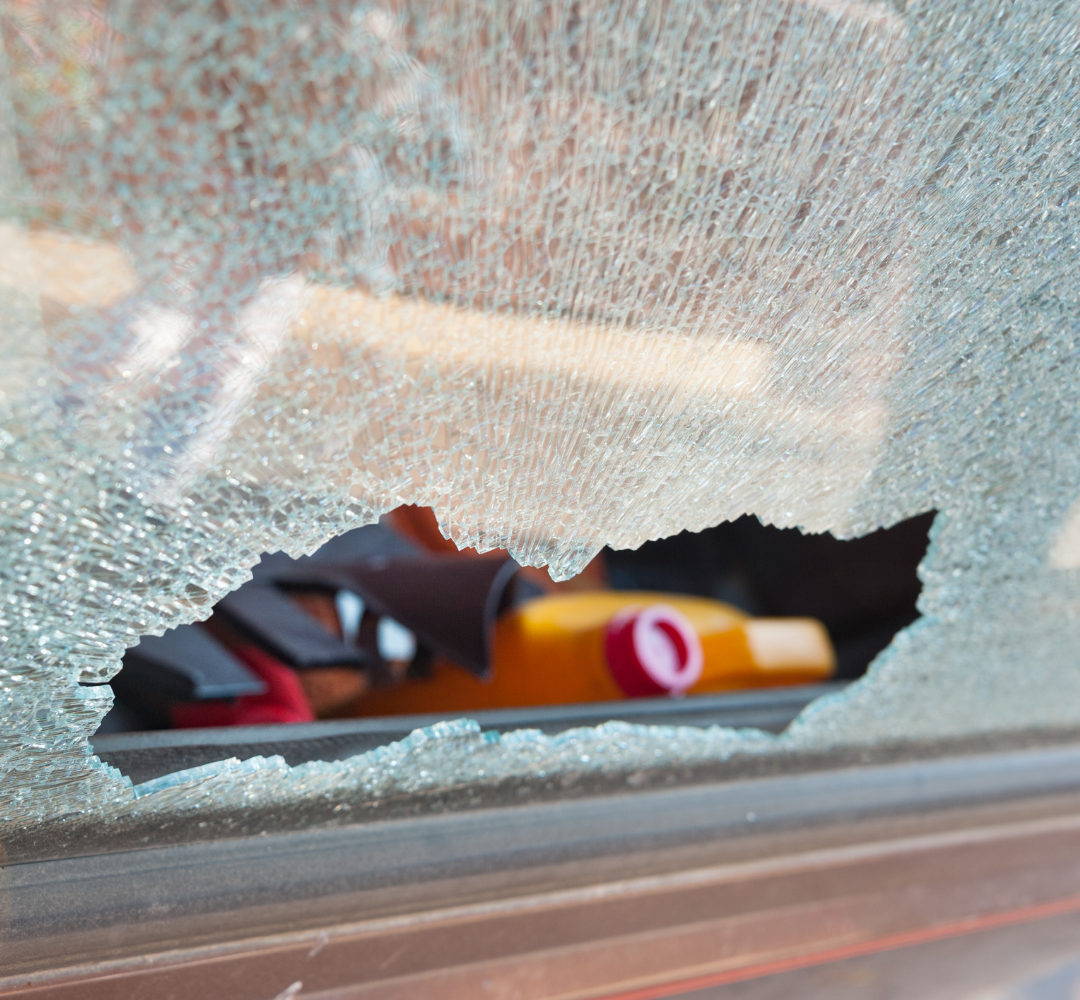 In our considerations, we must make a reservation: when identifying potential threats, we should not always be guided by generalities. The worst scenario may come true both just beyond our western border and in the farthest corners of France or Portugal. Let us not let our common sense and vigilance lull us.

Cases of robbery and burglary are statistically most common in France, Italy and Spain, but also in the Balkan countries. Unpleasant situations can take a different course. Sometimes we can fall victim to an accidental thief taking advantage of the "opportunity" (or rather our inattention), other times we can be targeted for a long time and fall victim to an organized gang.
Scenarios of reported incidents hairs on the head. The most frequently repeated, nightmarish vision of sleeping with gas was considered by many to be hypothetical and technically impossible. Nothing could be more wrong. Editors are aware of cases of such "sleepyhead" attacks. We personally know people who, while spending the night in a motorhome , suddenly woke up in the open in the morning - without a camper and no luggage, only wearing what they slept in.
Detention, robbery and fraudulent activities are also common. "Breakdown" - criminals first prepare a trace of a bump or a breakdown while driving next to us, indicate that something is wrong and order them to go to the side of the road or even follow them to a secluded place - for example to the "left" garage. There, in turn, an organized group demands payment for a fictitious repair or assistance. Regardless of the scenario, we can become easy prey, and we have also heard a lot of stories of this type from victims over the years.
How to avoid misfortune
The key as mentioned above is vigilance. There are some basic rules that, if not eliminated, will definitely reduce the risk. Regardless of the country and region, avoid overnight stays in unguarded parking lots along major routes / highways and in secluded places outside of human clusters. Many available online applications and guides provide tips for proven places to stay - if you are already going to spend the night in the wild, rely on the experiences of others!
Paving the way and discovering new places is not always the best idea in high-risk regions. We all know that your new motorhome is fully autonomous and that you don't need campsites and organized accommodation. And also that you don't have a motorhome to pay for standing on concrete in a commercial parking lot among other motorhomes. And we understand this argumentation - after all, we read such opinions in every post on "organized" rest and rest places. Under certain circumstances, however, it is not worth trying to be a hero. Peace and safety of your family is difficult to assess, I think we agree on that too.
Technical measures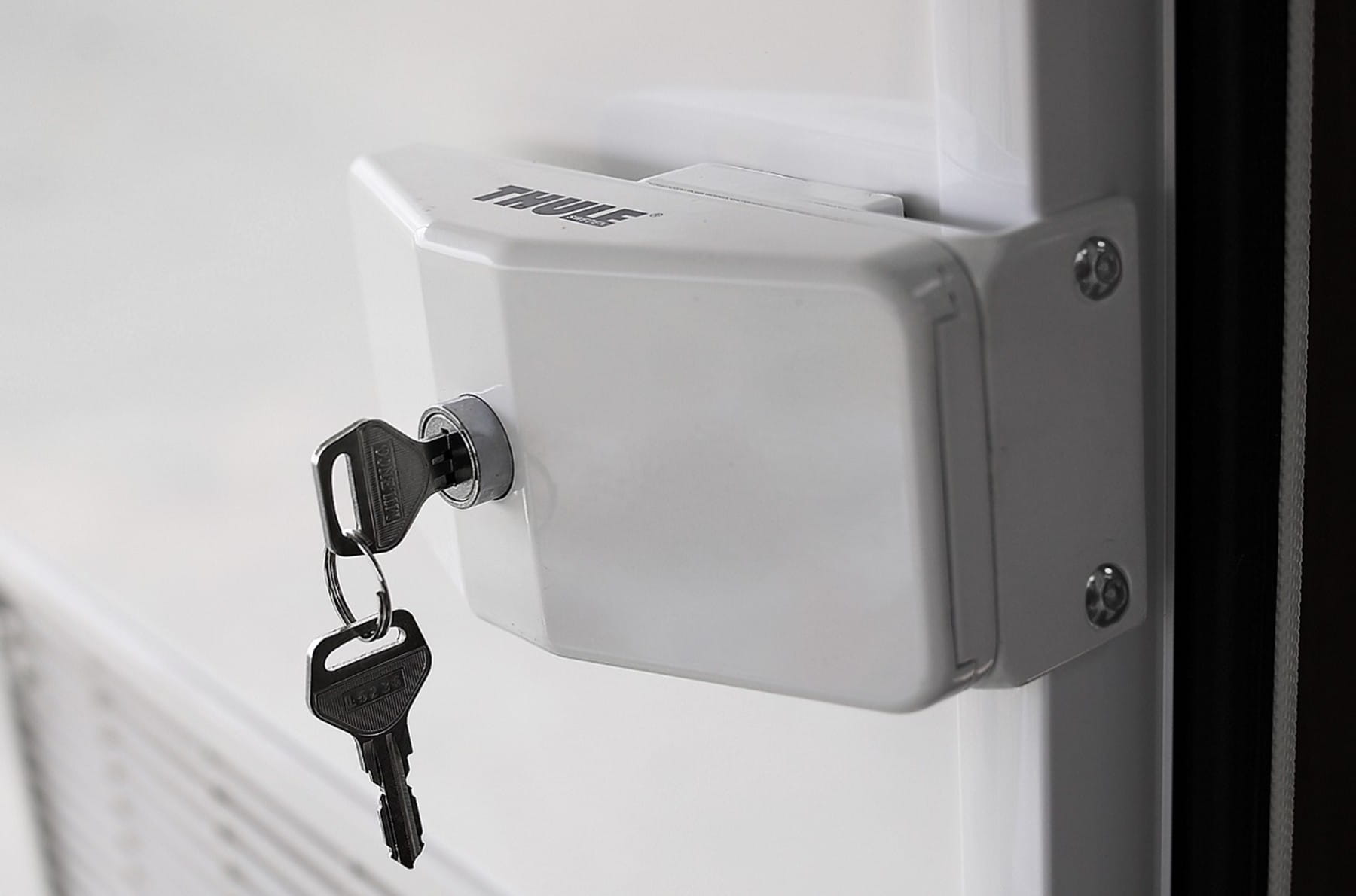 An extremely important aspect is the preparation of mechanical and warning security systems. According to many, the best warning of impending danger is a dog on board - and our interlocutors believe the instinct and vigilance of a pet cannot be overestimated. People traveling without pets must rely on other security measures - electronic alarms with motion sensors, reed switches on doors and windows, as well as alarms with gas sensors (sleep and propane). We describe our experience with a dedicated RV system here: Thitronik - the most advanced motorhome alarm .
It should be remembered that often the factory security features that our campers and trailers are equipped with will not be sufficient to protect us against burglary or make it significantly more difficult. From user reports, for example, it seems very easy for thieves to open the driver's and passenger's doors in the Fiat Ducato and Ford Transit base vehicles. A way to deal with these weak points may be additional blockades available, for example, from one of our partners:
https://camprest.info/Elcamp_Heosafe
Due to the different standards used in motorhome doors, most motorhomes and caravans also have the potential to improve safety here. Accessory external blockers can help with this:
https://camprest.info/Elcamp_SafeDoor
https://akcesoriakawodowe.pl/?s=zabbezpieczenie&product_cat=0&post_type=product
Remember that thieves may also get a trailer, the contents of an external luggage box or valuable bikes transported on the trunk. These elements should also be connected to the alarm system and / or additionally secured mechanically. There are no blockades or impassable obstacles - we all know that. However, we must try to discourage or make the work of amateurs of someone else's property as difficult as possible.

What are your experiences?
Perhaps you have never experienced even a hint of anxiety, and you have never experienced any unpleasant situation. If so, all you have to do is enjoy it. If, however, you have your own proven ways to avoid undesirable and questionable "attractions", be sure to share your knowledge with us on the pages of our portal! What works? What is not working? What is worth bearing in mind when you want to safely go on a long journey? Especially new caravanning apprentices will be grateful for sharing your valuable knowledge.
I feel best in the form of trade fairs and meetings with enthusiasts. Technical freak. In my life I have dismantled many motorhomes for the first time. Fan of large vehicles, mountain biking and traveling without weight and financial restrictions. At CampRest, I am responsible for all publications on automotive topics.
Enjoyed reading this article? Share it!