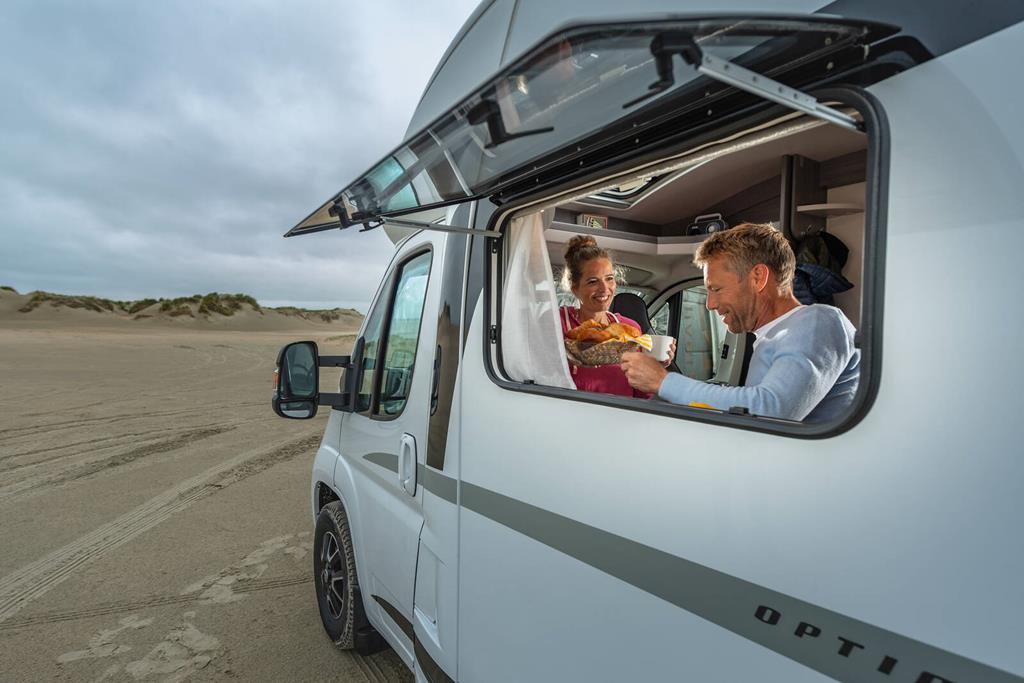 Such an inconspicuous thing as the windows in a motorhome is essential. They not only allow access to light, but also provide ventilation and thermal insulation.
Their handling is slightly different than that of regular car windows.
Types of windows
Most of the windows are double glazed. In addition to side windows, most models now also have a sunroof. The window consists of double acrylic glazing and is installed with matching blinds and insect screens.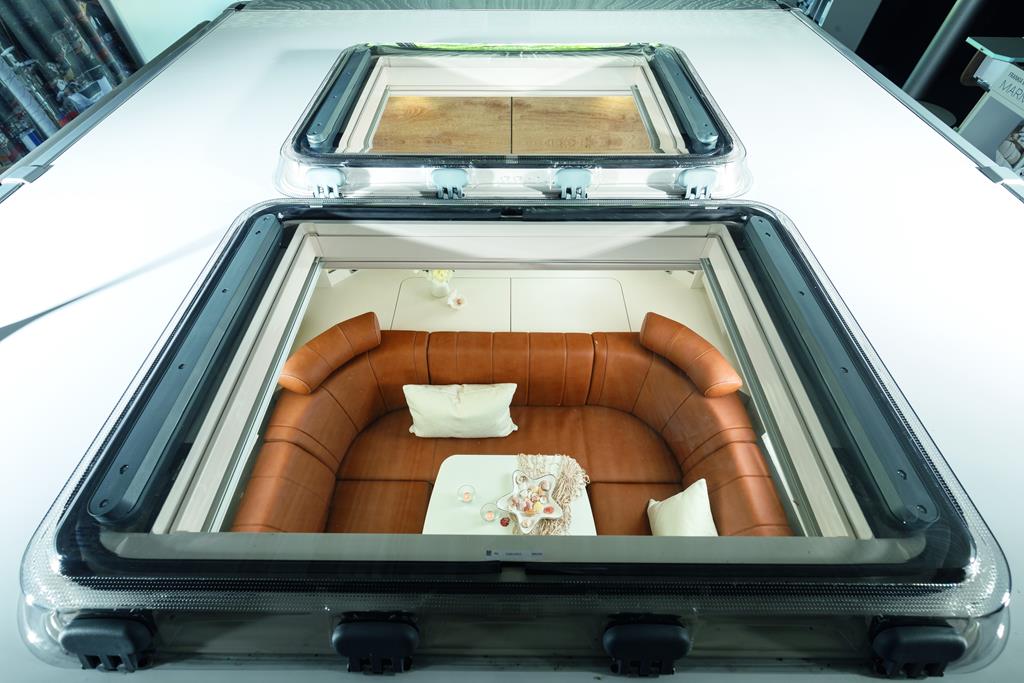 It is very easy to operate with two handles or a crank. It can be raised or tilted - opened along the long edge. Usually, they are opened in three different positions, depending on whether you want to ventilate the motorhome or a gentle supply of fresh air.
The standard size of the light opening is a 40x40 mm square (such as a Dometic AirQuad or Mini Heki roof window) or a 70x50 mm rectangle. (like the Midi Heki window, also by Dometic). Additionally, you can come across the option with built-in lighting.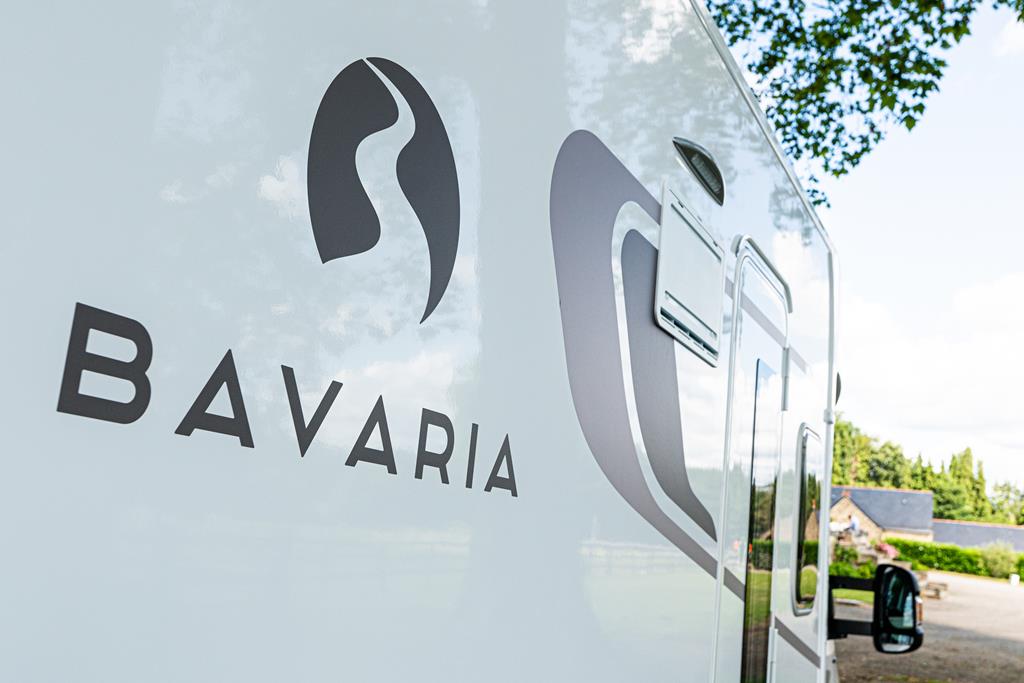 Side windows provide visibility and light. In addition, we will also meet small windows in the kitchen and bathroom parts, which allows for good ventilation of a small room. Bathroom windows can also be equipped with roller blinds and mosquito nets. You should remember to take them in when leaving the motorhome, so as not to heat up the interior too much.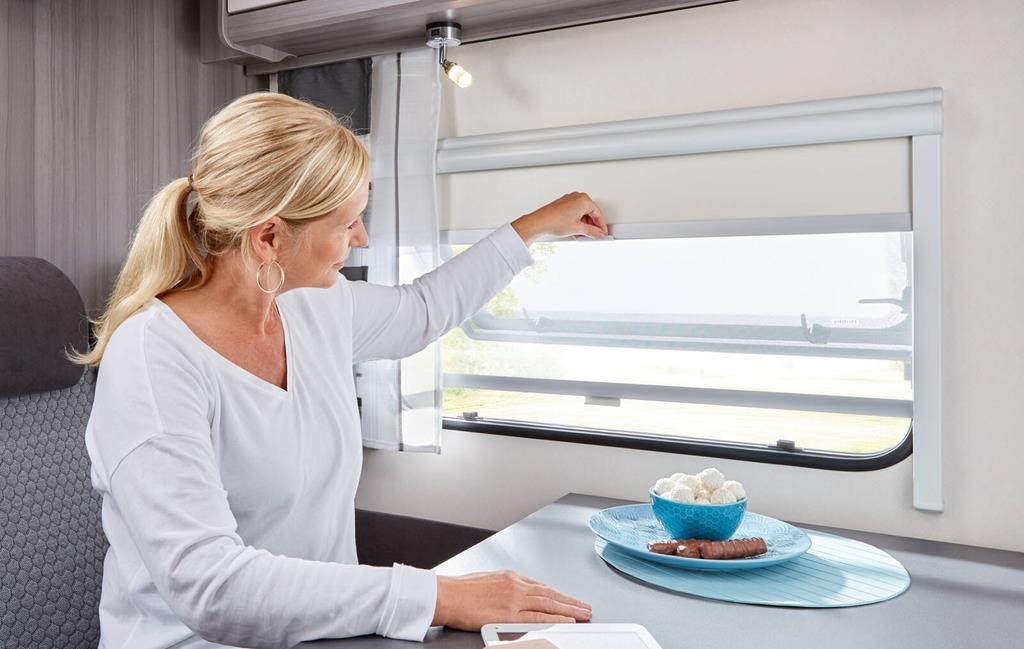 Darkening also guarantees a slight reduction in light, which creates a good atmosphere for an after-dinner nap. On the other hand, insect nets are extremely important to be able to stay in the vehicle calmly, especially when we are using a campsite located in the forest or we want to leave the window ajar at night.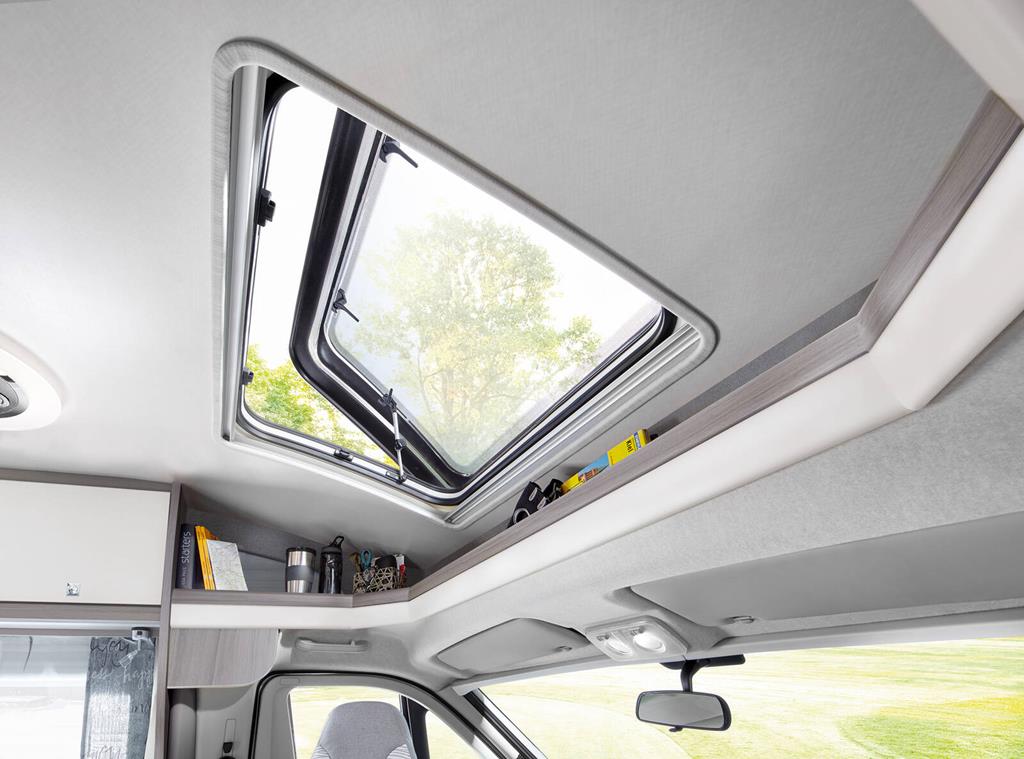 Among the side windows, we can distinguish frame windows (with an aluminum and plastic frame) and frameless - these are windows that simply overlap the wall of the vehicle. The frame window is made of plexiglass and hidden in the frame, and thus more tight, which ensures less sound transmission, and therefore silence inside the vehicle.
Frameless windows are easier to pry or damage. They are also less tight and protrude beyond the outline of the vehicle, which, unfortunately, causes more noise while driving due to the rush of air.
How to operate the caravan window?
To open the window, first of all, unlock it from the handles by moving the handles vertically upwards. Then we set the optimal position, depending on how much air we want to let inside. To close the window, lift it slightly and lower it to the starting position. Then close all levers horizontally.
It is very important to remember to close your windows before going on your way. It seems to be an obvious trifle, but some people forget about it. Traveling with an open or tilted window is very dangerous both for us and for other road users.
When buying or renting a motorhome, it is worth paying attention to the number of windows. If there are not enough of them, the car will be dark and often stuffy. The optimal number of window openings will make your vacation more comfortable!
Don't forget to watch the movie that CarGO has prepared for you.
A lawyer who loves traveling. Always with a book on the go. I collect memories of the color, taste and smell of every place I visit.
Enjoyed reading this article? Share it!