100% Adventure this time in Iceland!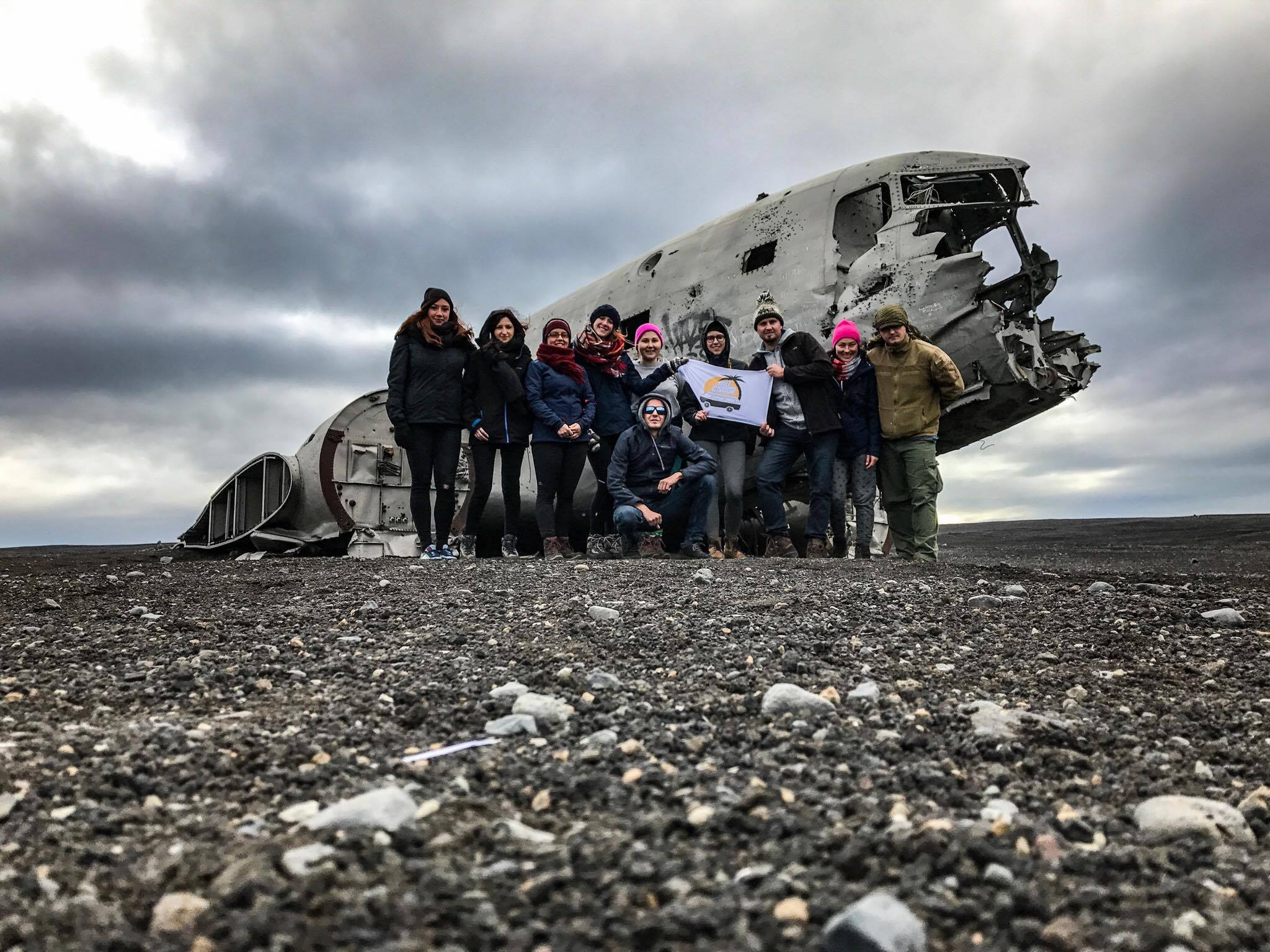 After last year's trip "Norwegian Expedition", our appetites for Scandinavian climates increased even more, so we took up a new challenge - we visited the otherworldly land of Iceland. Harsh climate, more difficult conditions, even higher prices than in Norway, but we have never experienced such magical places before. Breathtaking waterfalls, awe-inspiring glaciers, huge space despite a small island - this is just the beginning of this counting :) Called by many, not without reason, the land of ice and fire has a lot to offer.
Cold, expensive, but how beautiful!
This is what I would use if I were to limit myself to three adjectives. The temperatures did not spoil even though it was July. On the sunniest day it was around 18 degrees, the average temperature was around 10 degrees. At night, it could be from 6 to even 3 degrees. Thick clothes, a good sleeping bag are essential when we plan to sleep in the wild. In addition, frequent gusty winds.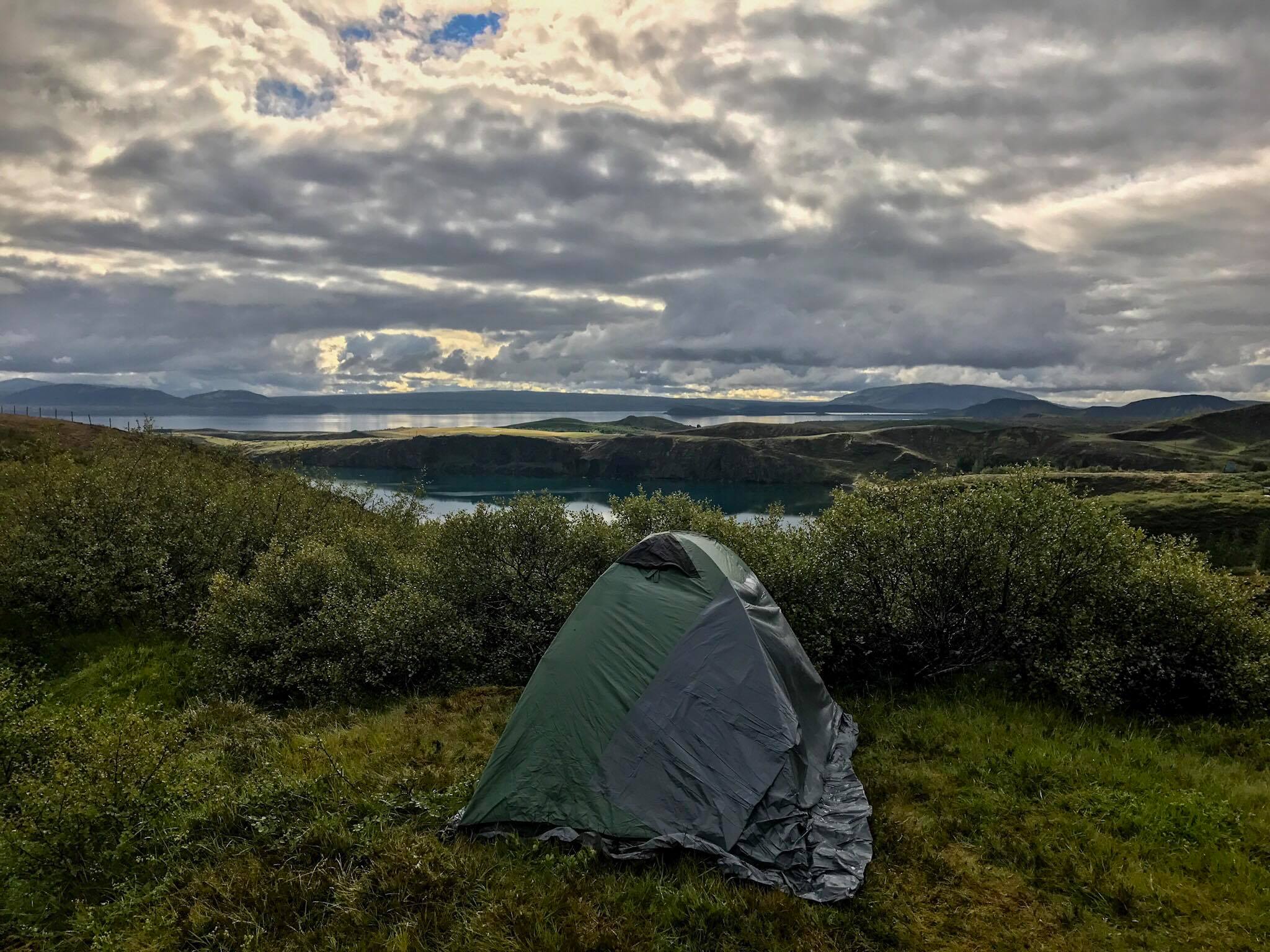 The prices are terrifying and despite the fact that the mere thought of a delicious, warm pizza makes you drool 120 PLN, so keep its equivalent in Iceland for other attractions. What surprised us, many products, in particular sweets, are imported from Poland. An example is Pringles chips, which surprisingly are cheaper than in Poland and have labels in Polish. Iceland would be a paradise for pistachio eaters, as they are much cheaper there than in our shops. But these are minor exceptions, during our two-week trip we did not taste meat, there we will pay PLN 70-80 per kilo of chicken, and PLN 40 per kilogram for minced meat.
All these inconveniences are rewarded with the wonders of nature that we can meet there. Our route led around the island, mainly on road no. 1. We started our adventure in Keflavik, where we landed. First, we went along the Golden Circle route to see Pingvellir, the place where the Eurasian plate meets North American, Geysir and Strokkur, i.e. active Islamic geysers, and the beautiful and huge Gullfoss waterfall.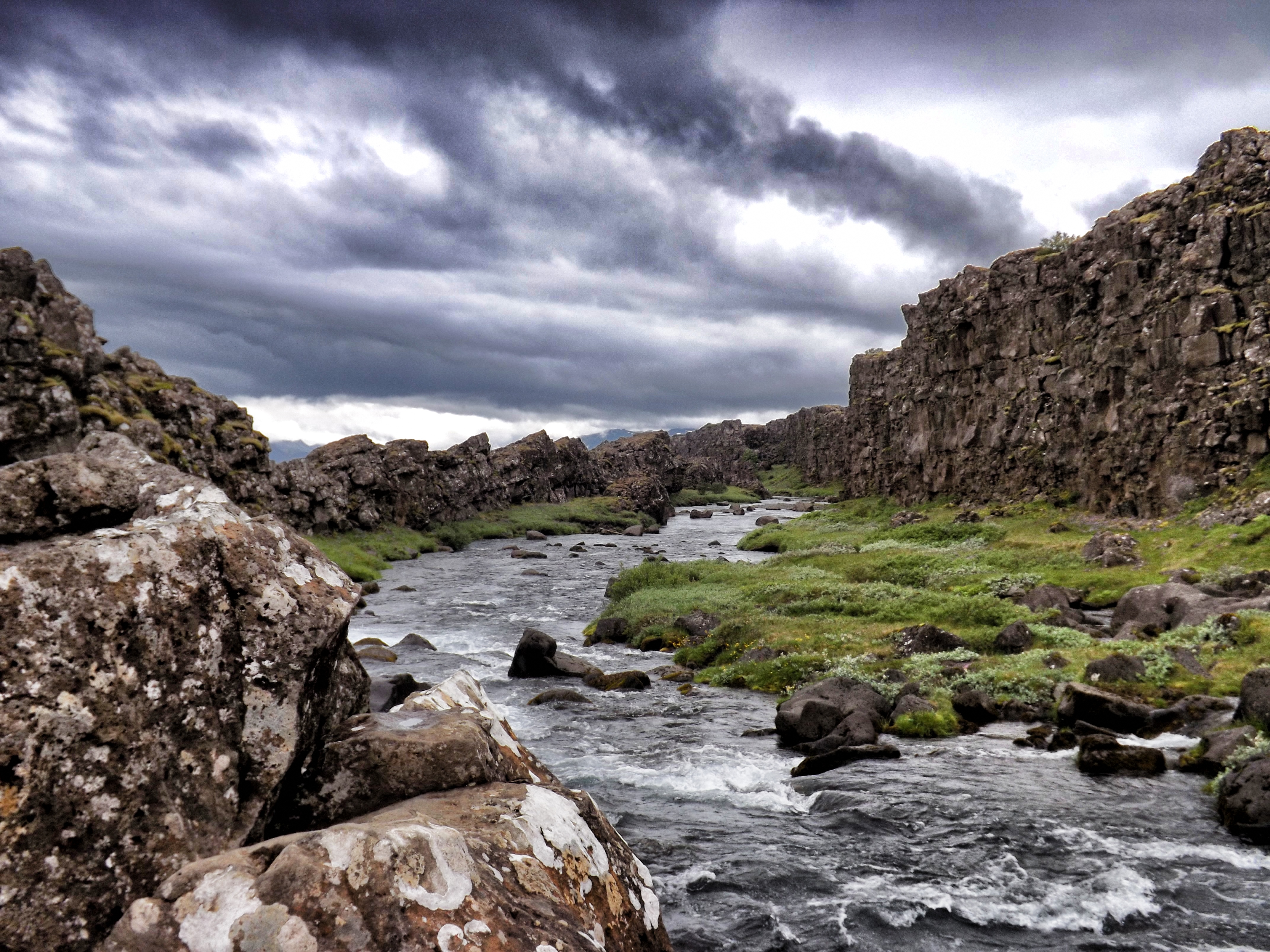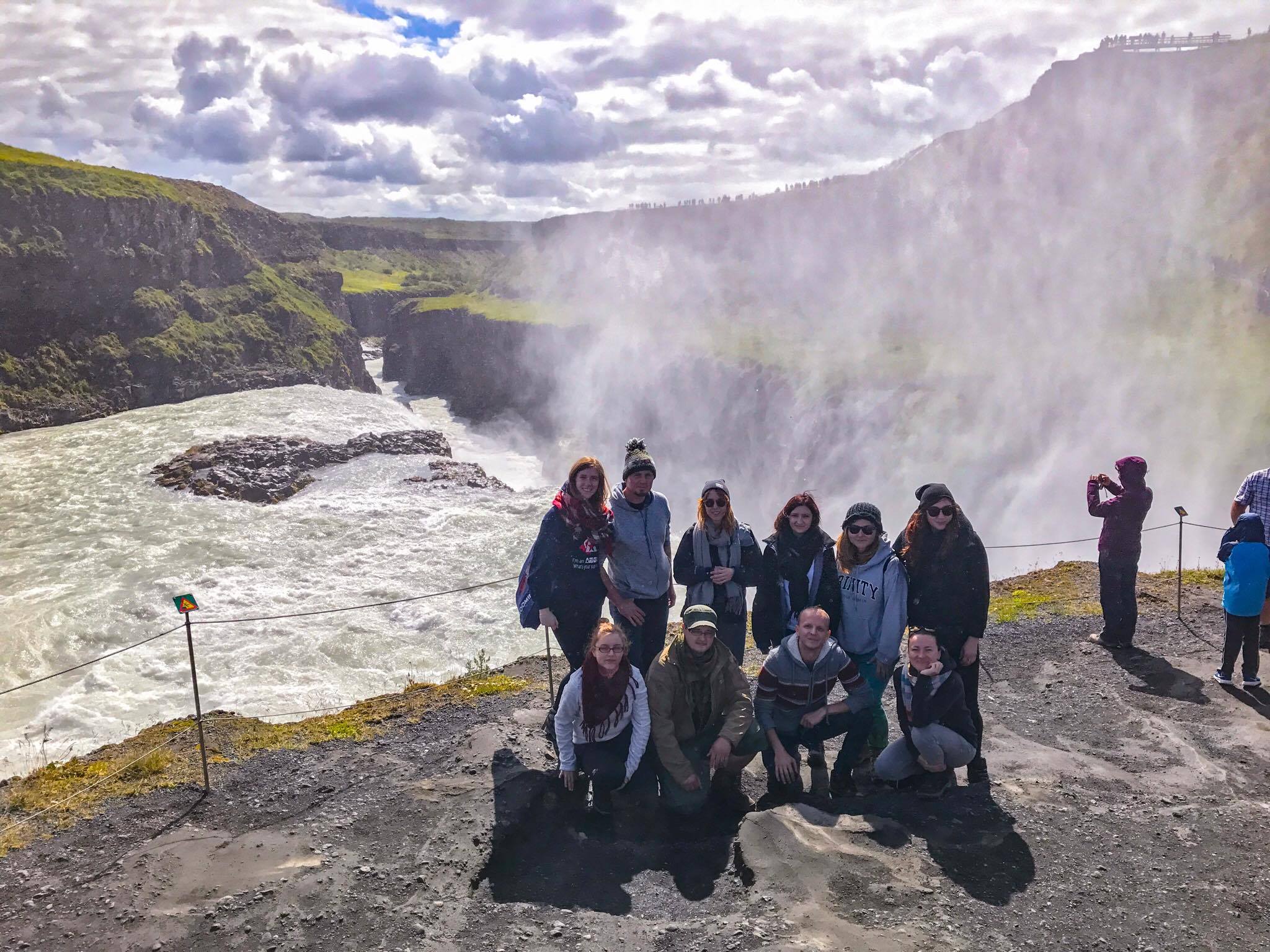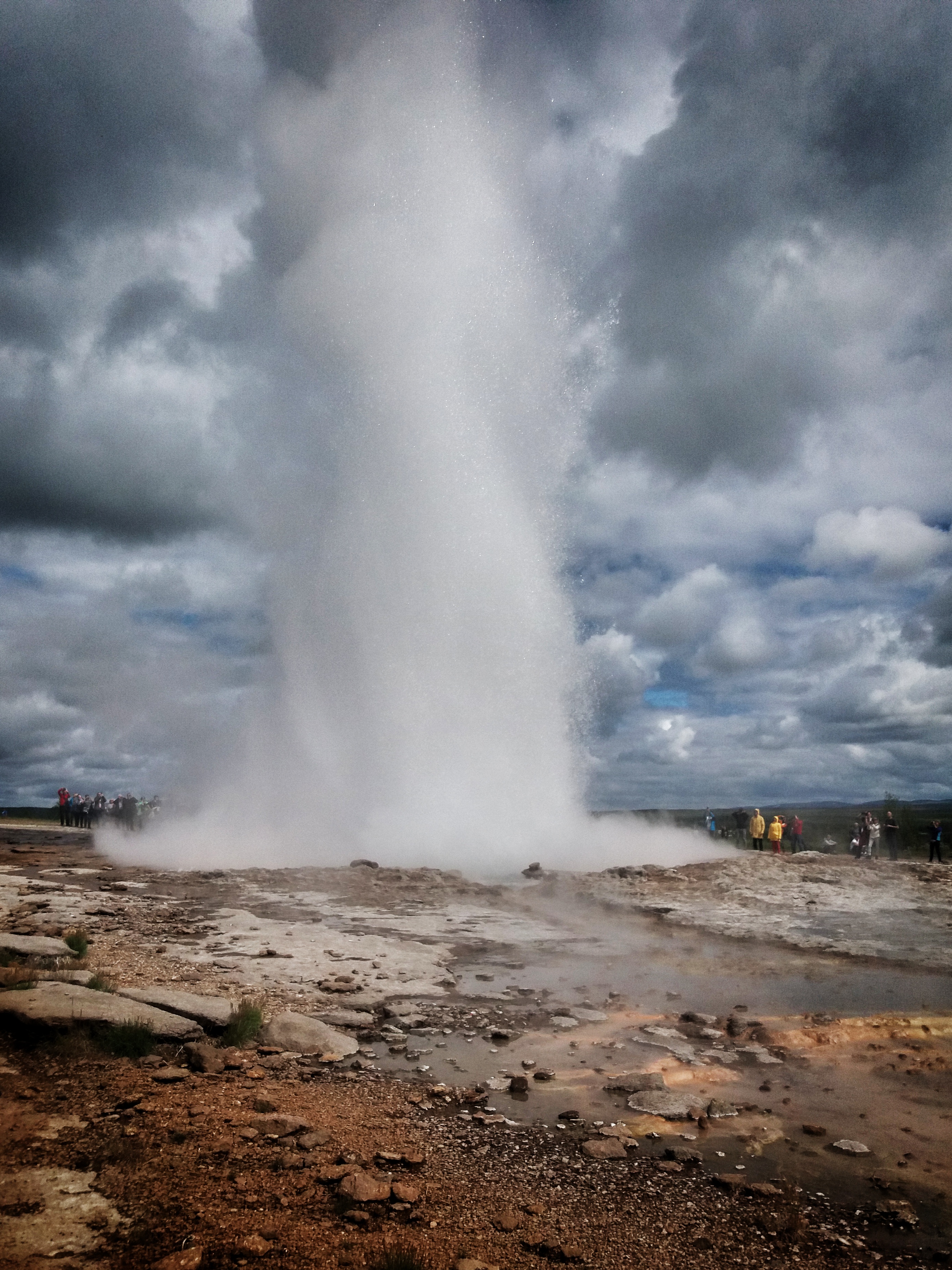 Before finding another accommodation, we went to the Hveragerdi valley to bathe in the hot river - our first hot pot. Hot sweats are natural hot pools, the water temperature in them ranges from 30 to 40 degrees Celsius, and the bath is wonderfull when it is only 10 degrees on the field :) It was really hard to undress, but then you did not want to go out!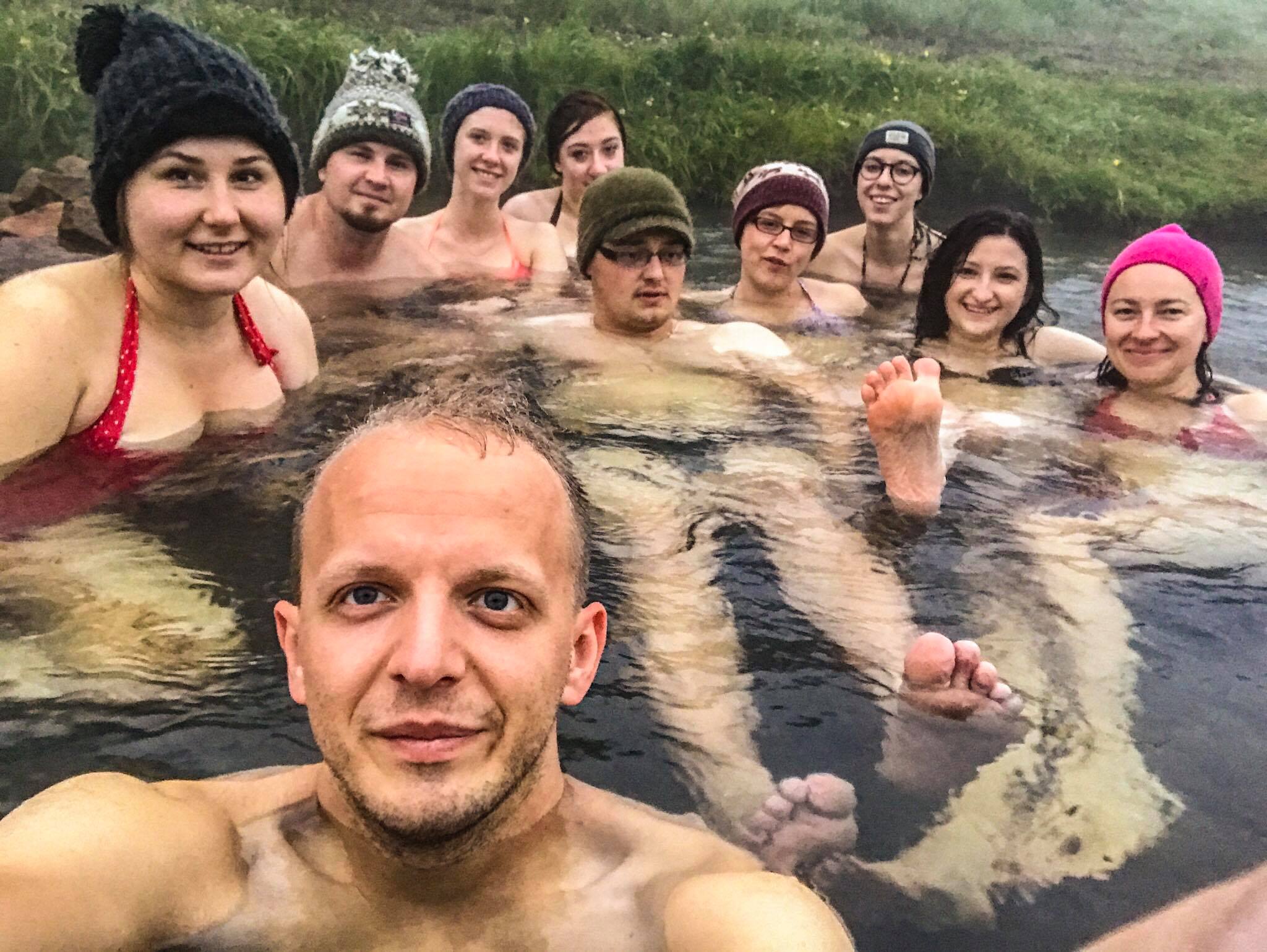 Then we went along the southern coast, watching the Seljalandsfoss waterfalls on the way, where you can walk around the waterfall and see the falling water surface from the latter perspective, and Skogafoss , which is worth seeing from above, climbing up many stairs on a metal log.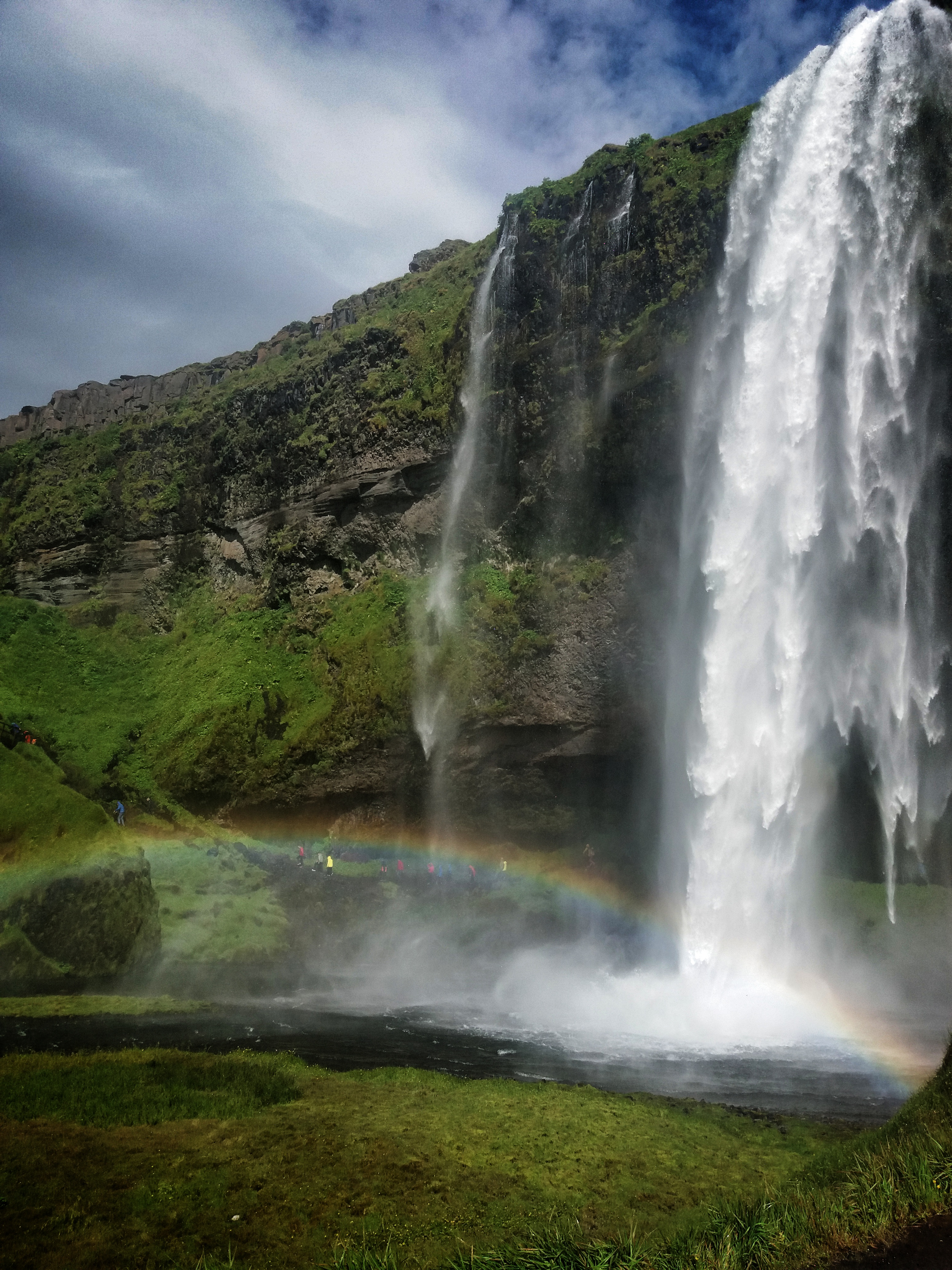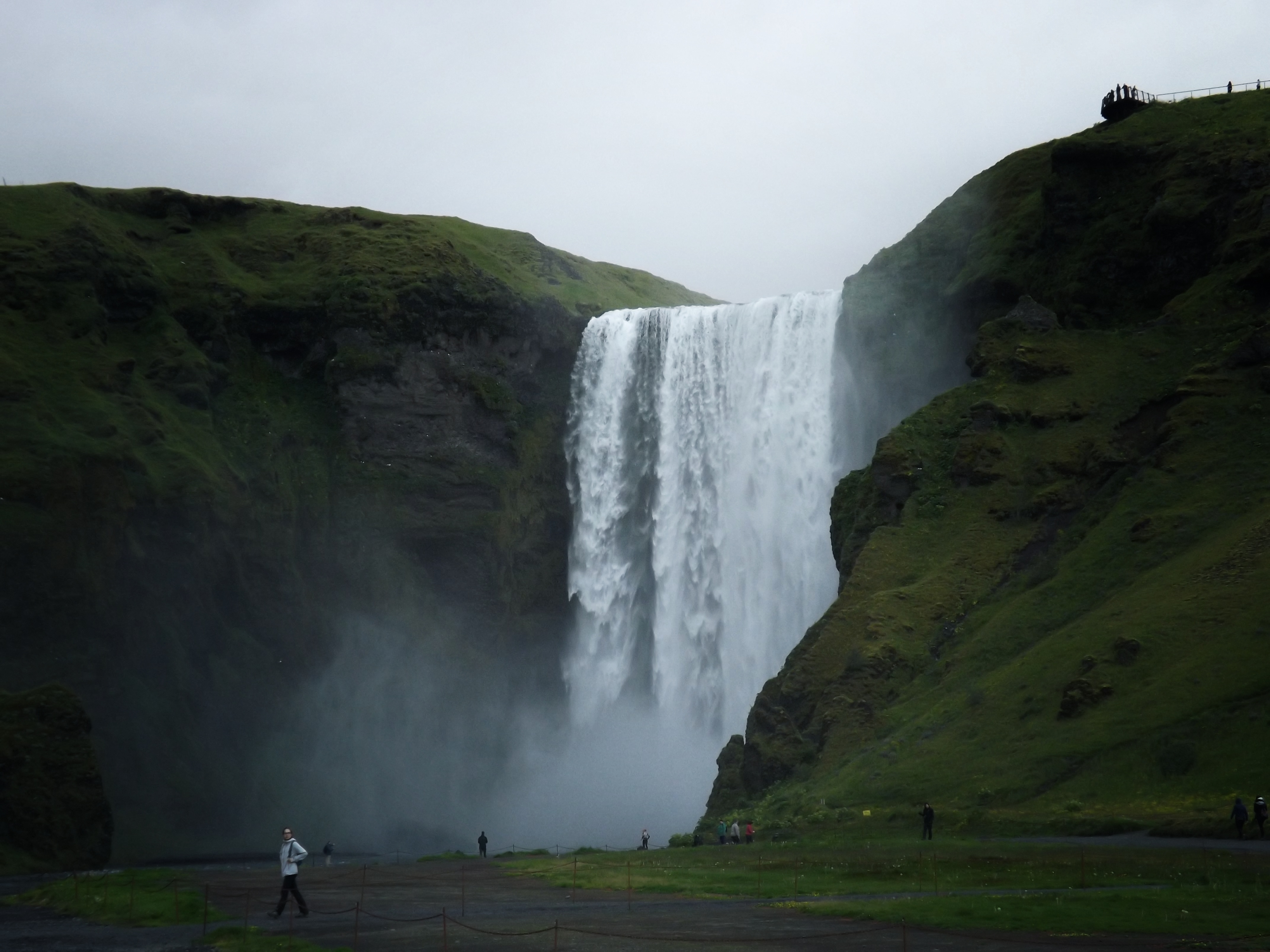 Our next point was the wreck of the Dakota plane, where you should go for a half-hour walk to the sea. The wreckage of the plane, unfortunately, is less and less every year, less and less of it is left by tourists, because some people wanting to take a "souvenir" with them destroy the plane.
Our hearts, without a doubt, were stolen by one of the most beautiful beaches in the world - the black beach of Vik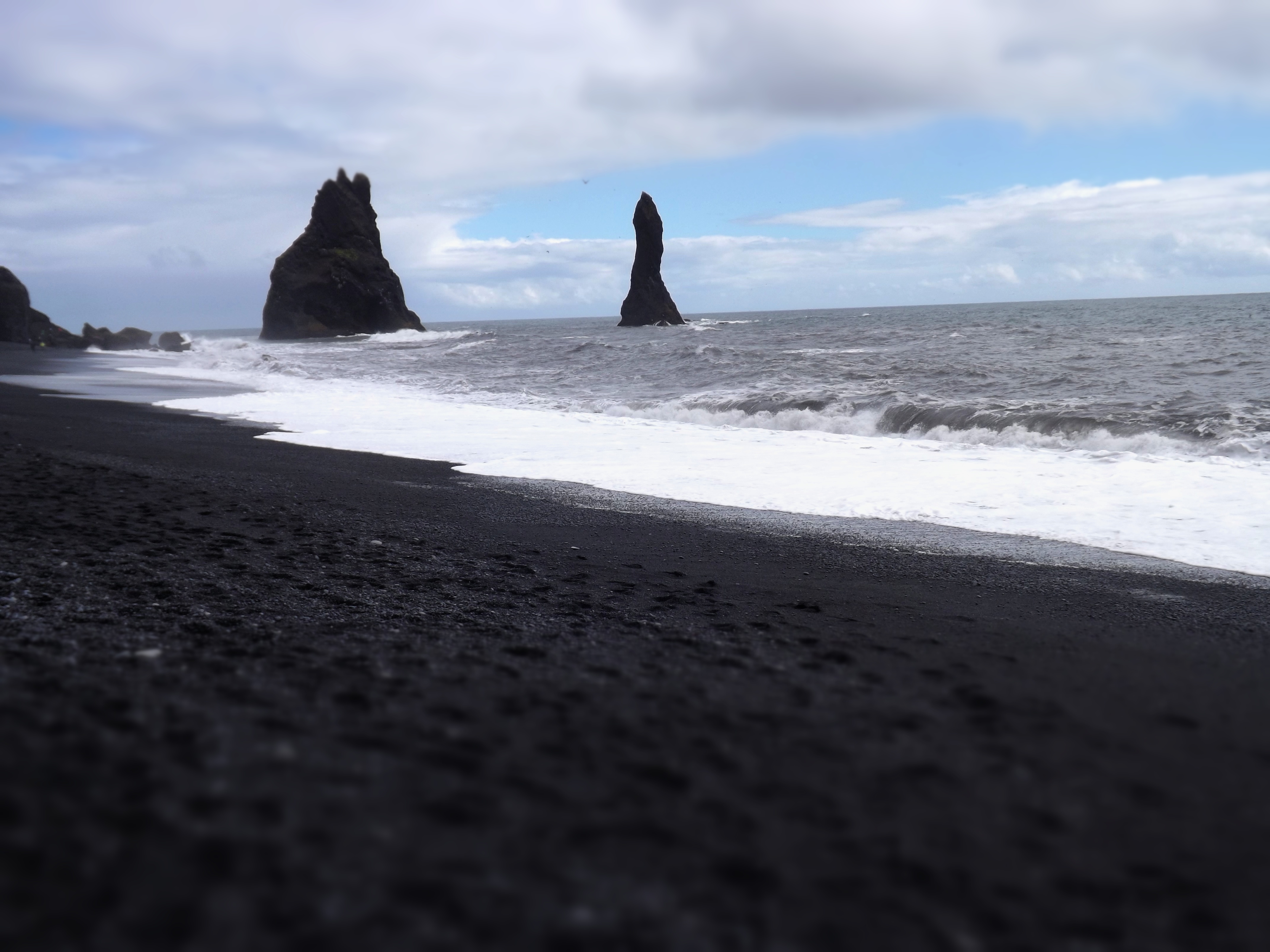 We also went to the colorful mountains of Landmannalaugar, to which leads a gravel, narrow road, which is often crossed by a meandering river, but one of the most beautiful we have seen. Only 4x4 cars are used there, otherwise a "trip to the mountains" could not take place and would lead to big problems.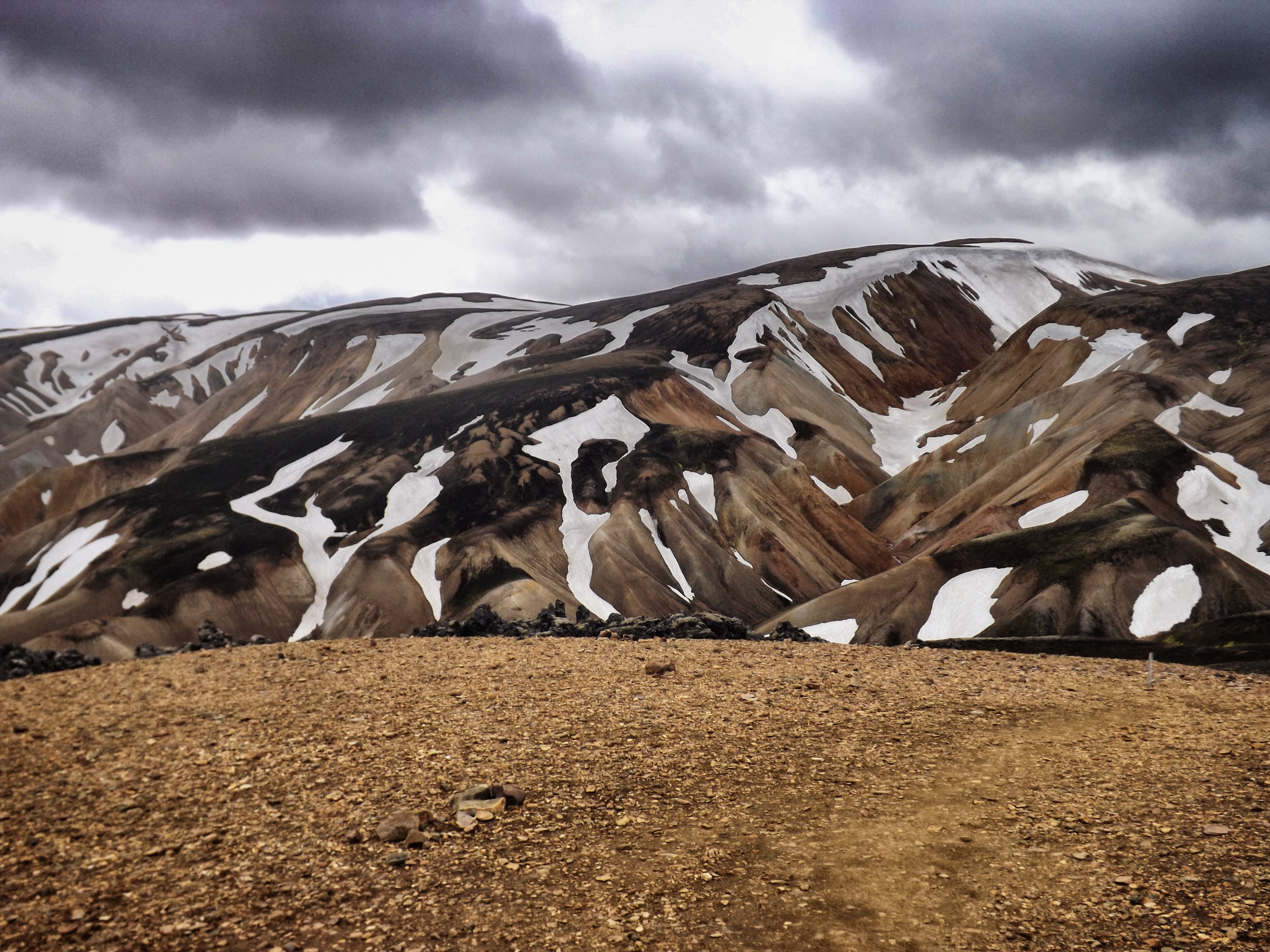 The last stop on the south coast was the lake formed by the melting of the Jökulsárlón glacier, where blue ice floats drift between which you can drift in a boat called an amphibian.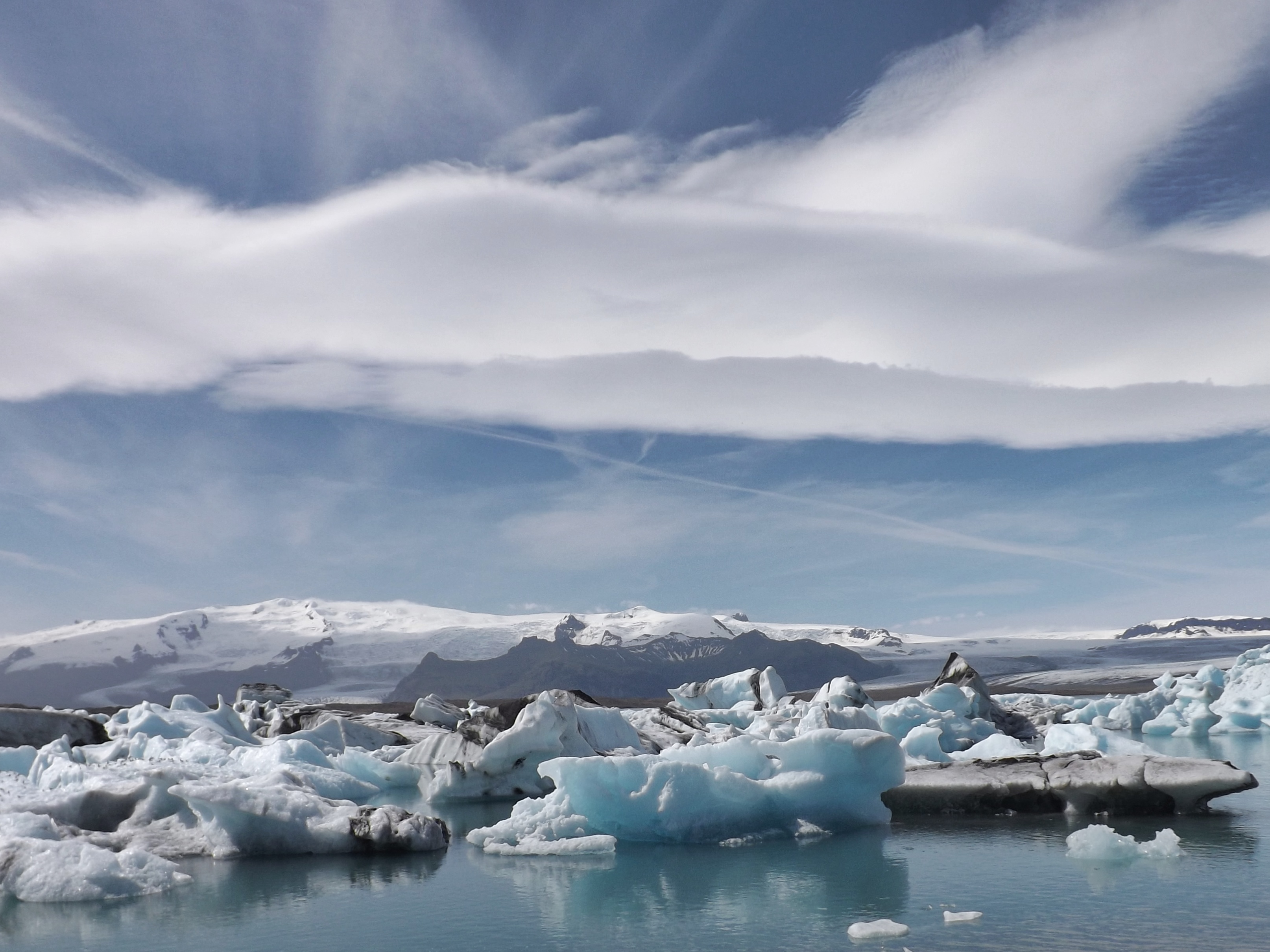 Later we discovered the harsh North. We visited Lake Myvatn, the Krafla flooded crater and the cascading waterfall Dynjandifoss . We also deviated from the famous 1 to go to the westernmost point of Europe - Latrabjarg. This place can be called the "end of the world" without fear, as evidenced by the captivating 441-meter cliffs, gusty wind and cute puffins!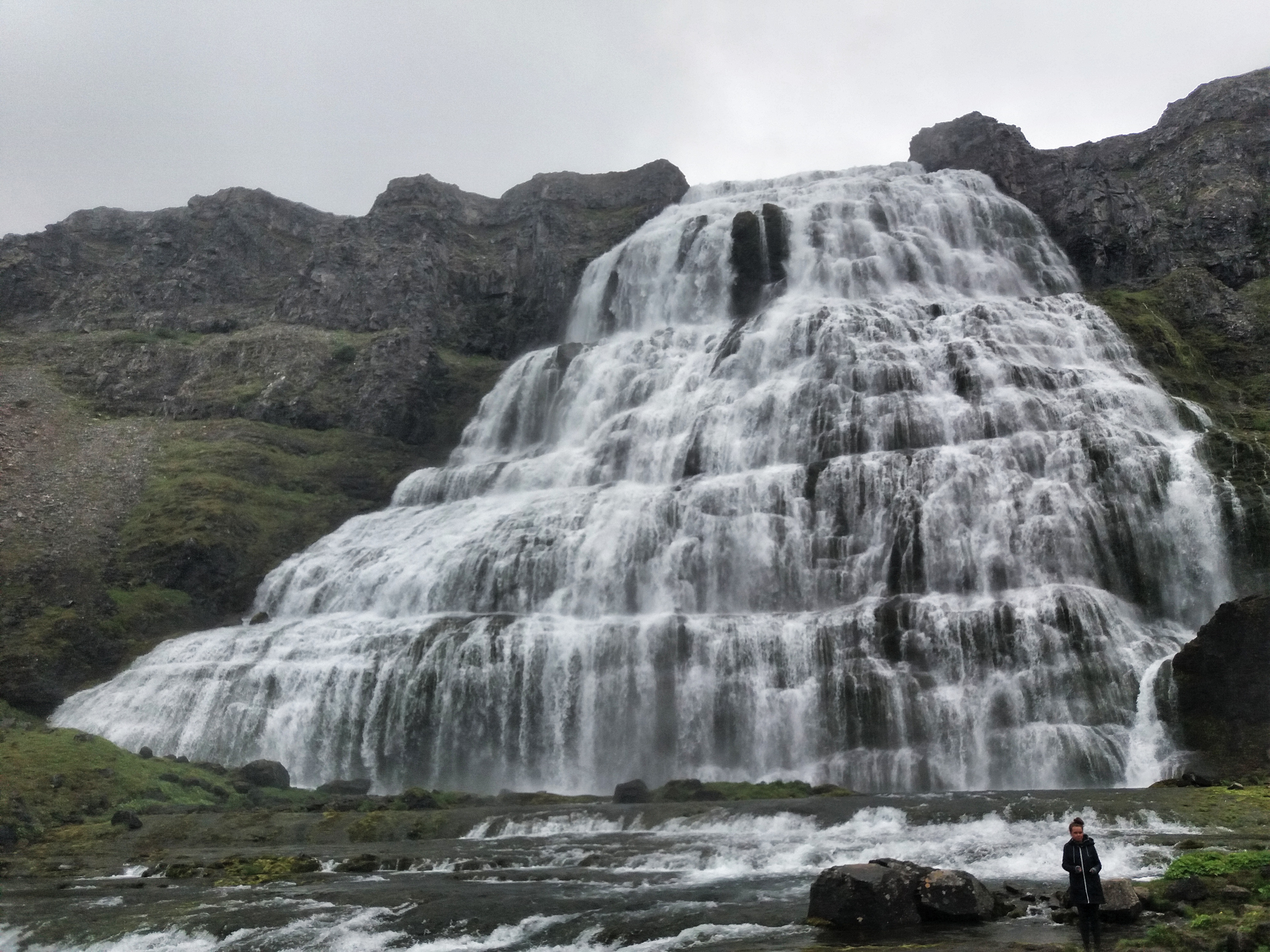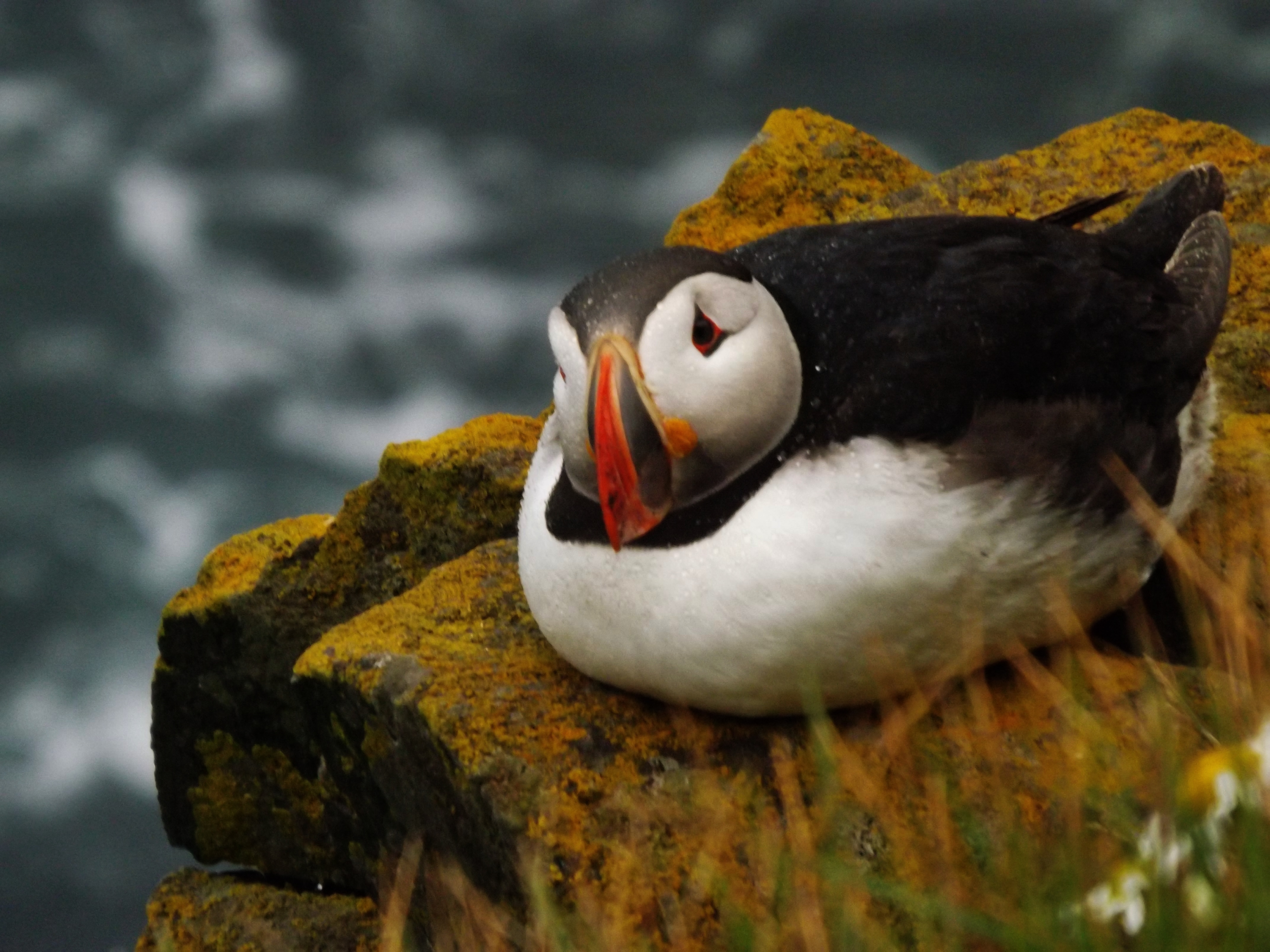 Where did we sleep?
Our tradition is accommodation in a hotel under a thousand stars, i.e. in tents in the wild, so there was no exception to this rule. There, the law does not prohibit sleeping in the wild, but ... well, there are a lot of "buts" that are worth remembering. One of them is moss and the cult of elves which are sacred to Icelanders. They even have an elf officer. They can even stop the construction of the road, because they believe that these fabulous creatures live in a given place. Another "but" are roads and private properties. Many times it seemed to us that we are in the middle of nothing, but it is worth considering whether it is not private property after all. These two examples risk a large fine, several thousand, so be careful here! In the best case, the owner will come and ask for a fee, or he will leave you because it happened to us anyway.
Our idea was born at the beginning of 2013, a dream to spend free time outside a closed hotel, without barriers and previously defined plans by the tour operator. We want to define our goals and possibilities ourselves so as to bring back as many memories as possible from each trip. Each trip brings new places and goals.
Enjoyed reading this article? Share it!