At the top of the fjord - memories of a trip to Scandinavia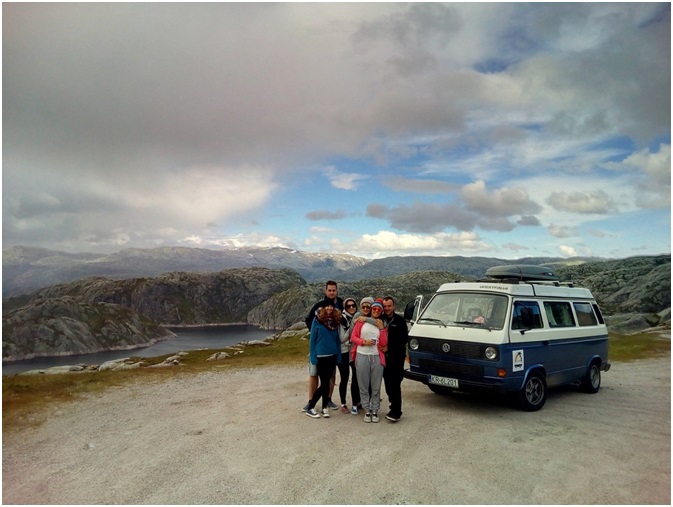 Our most awaited and most demanding, for some almost "journey of a lifetime" began on July 1st. Ready for adventure, we started packing, 30 days, 7 people in one Volkswagen T3 - it was not an easy challenge . Our main luggage was "YELLOW" food, as Norway is one of the most expensive countries in Europe, we wanted to take as much of it as possible.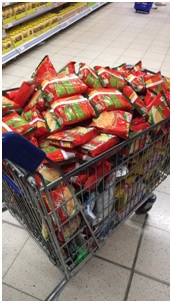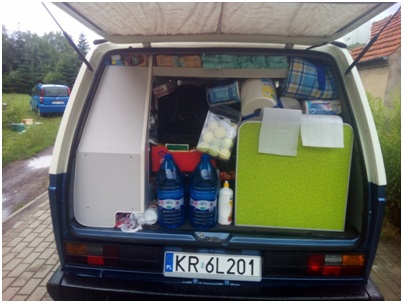 After 2 days of travel, we arrived in Denmark, the town of Hirtshals, from where we had a ferry that docked in Kristiansand, but it turned out that the next one was only 6 hours away! Our time, however, did not last long, we spent it in a very charming place, on a sandy beach, listening to the sound of the sea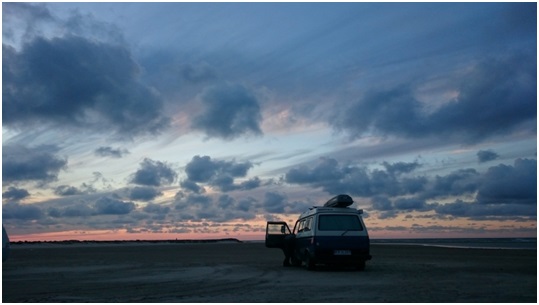 The very first contact with the country of the Vikings stole our hearts. Charming houses, lots of greenery, narrow roads, small towns - this is how we were greeted. The first point to visit was to be Kjeragbolten on the Lysefjord. A huge stone stuck between the rocks, hanging over the precipice at an altitude of 989m. There is a 2.5 hour long trail to this amazing place, quite demanding, but the effort is rewarded with breathtaking views.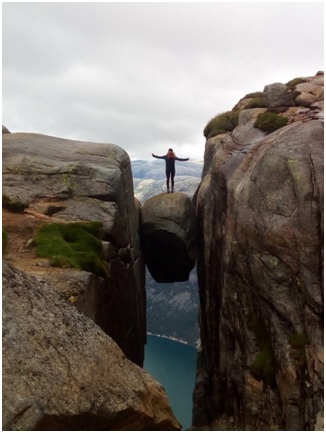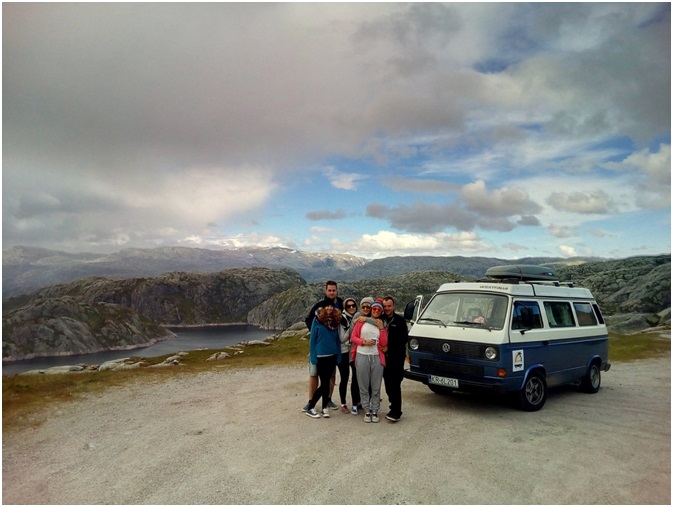 Our next stop was Preikestolen - a cliff on the Lysefjord at an altitude of 604m. We got there in a 1.5 hour walk, the trail was less demanding, but the weather did not spoil us - it was foggy and rainy. Nevertheless, we felt like in a fairy tale, beautiful fjords stretching to the horizon covered with fog, awe-inspiring abyss and blue water - an unforgettable sight!
After these two "wonders of nature" of Norway, the time has come for Bergen - called the gate to the fjords . The most important part of the city is Bryygen, it is a series of Hanseatic commercial buildings that are on the UNESCO World Heritage List . We visited a fish market there, but the prices were so high that we decided to try our hand at ourselves, as fishing in the sea does not require any licenses, we caught a plump, 62 cm cod - the feast was royal!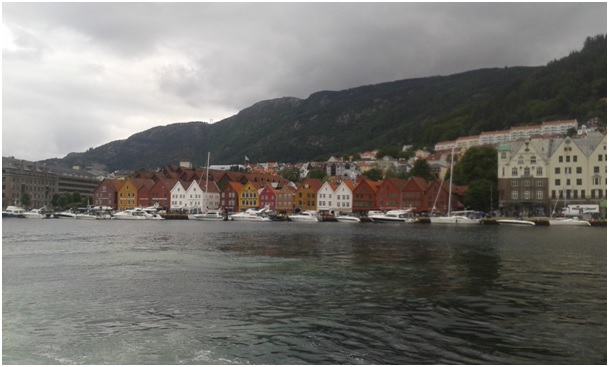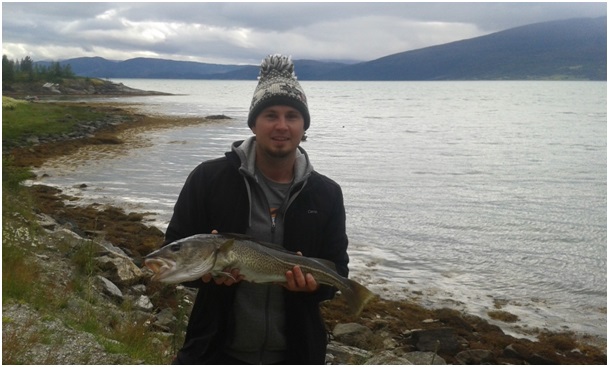 It was impossible to avoid Jostedalsbreen the largest glacier in continental Europe . We walked right up to the glacier tongue. It aroused extreme emotions - soothingly skimping blue fluvioglacial water, blue as smurfs glacier forehead, and at the same time its enormous size.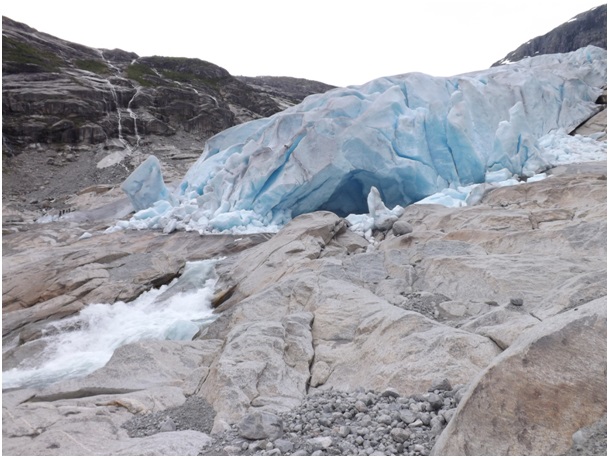 We moved further north, crossing the winding Troll road and a very short, 8 km long Atlantic road, the views were still delightful and surprising, the weather was still not spoiling. That's how we got to another city - Trondheim. The next stop, nice to be a Bodo, from where we took the ferry to Lofoten - the archipelago of islands. After passing the Arctic Circle, the landscape became harsher, fewer trees, rare agglomerations, and cooler. In Bodo, we went to the Viking festival and we had the opportunity to see their real ships.
A wonderful phenomenon that we encountered in Scandinavia is white nights. The sun went down at 11pm sometimes at midnight, and further north the night turned into a grayish day. Something wonderful when, when pitching tents at midnight, you do not have to do it in the dark and with the use of flashlights, but it can be fatal, sometimes we were enchanted by the spectacular views outside the window, we lost track of time and drove the car until late hours. Beyond the Arctic Circle, there were beautiful colors in the sky at 3 or 4 o'clock.
Our overnight stay on the campsite, 1 o'clock in the morning.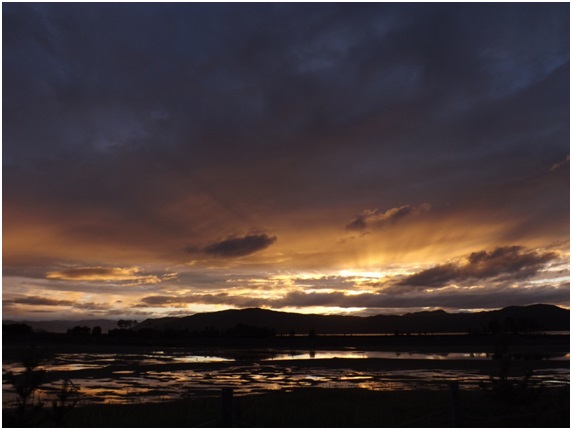 Two hours later - 3 am.
Accommodation in Norway has become the most beautiful nights in our lives and even better mornings. The law in this country allows you to pitch a tent within 150m of private properties , so we could fully camp in the wild. Come on, every few days we would stand on campsites to take a warm shower or wash things. The ones in Norway are not that expensive . One morning, after opening the window in the tent, we saw this amazing view - for such mornings it is worth going there !!!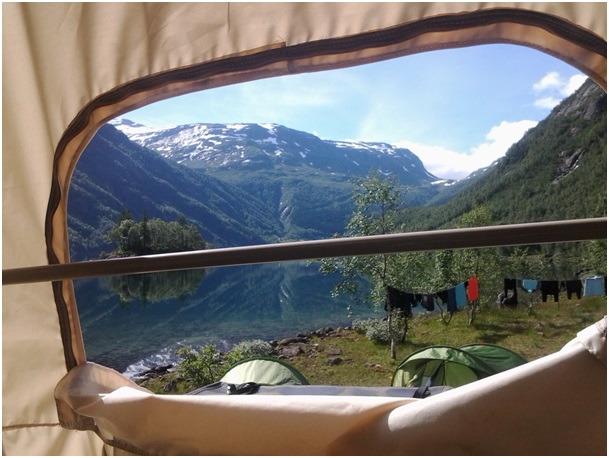 After visiting Lofoten, our last and final destination on our route in Norway was Nordkapp! After three weeks, full of impressions that this country gave us, we reached the Cape of the North. To enter the "barrier" you have to pay a fee, there are two types of tickets. One more expensive for 24 hours, entitles you to enter the Nordkapp area and enter the cinema, the cheaper one allows you to spend 12 hours there without cinema tickets, but the lady in the booth does not offer this cheaper solution, we found out about it on the Internet and only after a short conversation we found out sure that such an option exists. We arrived there at midnight and saw an amazing golden-orange sun going down, not hiding beyond the horizon - we couldn't take our eyes off!
We have one week left to go home. Our return journey led through mysterious Finland, where we managed to fulfill our childhood dreams. We visited the village of Santa Claus and the Moomin House. We also met reindeer, which often ran our way beyond the Arctic Circle.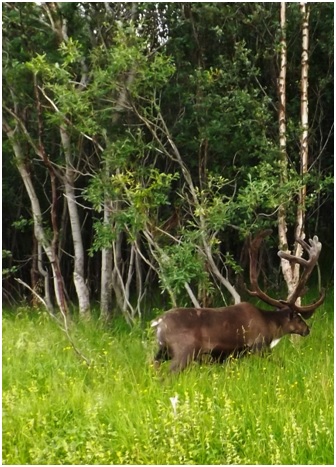 To sum up, our journey lasted 30 days, during which 7 people traveled over 9,000 km using the iconic Volkswagen T3 . We visited amazing places, gained invaluable experience and came back richer with new memories. There was disbelief, delight, but also doubts and difficulties, but it WAS WORTH IT! We fell in love with Scandinavia with all our heart, so we will be back this year !!!
Our idea was born at the beginning of 2013, a dream to spend free time outside a closed hotel, without barriers and previously defined plans by the tour operator. We want to define our goals and possibilities ourselves so as to bring back as many memories as possible from each trip. Each trip brings new places and goals.
Enjoyed reading this article? Share it!