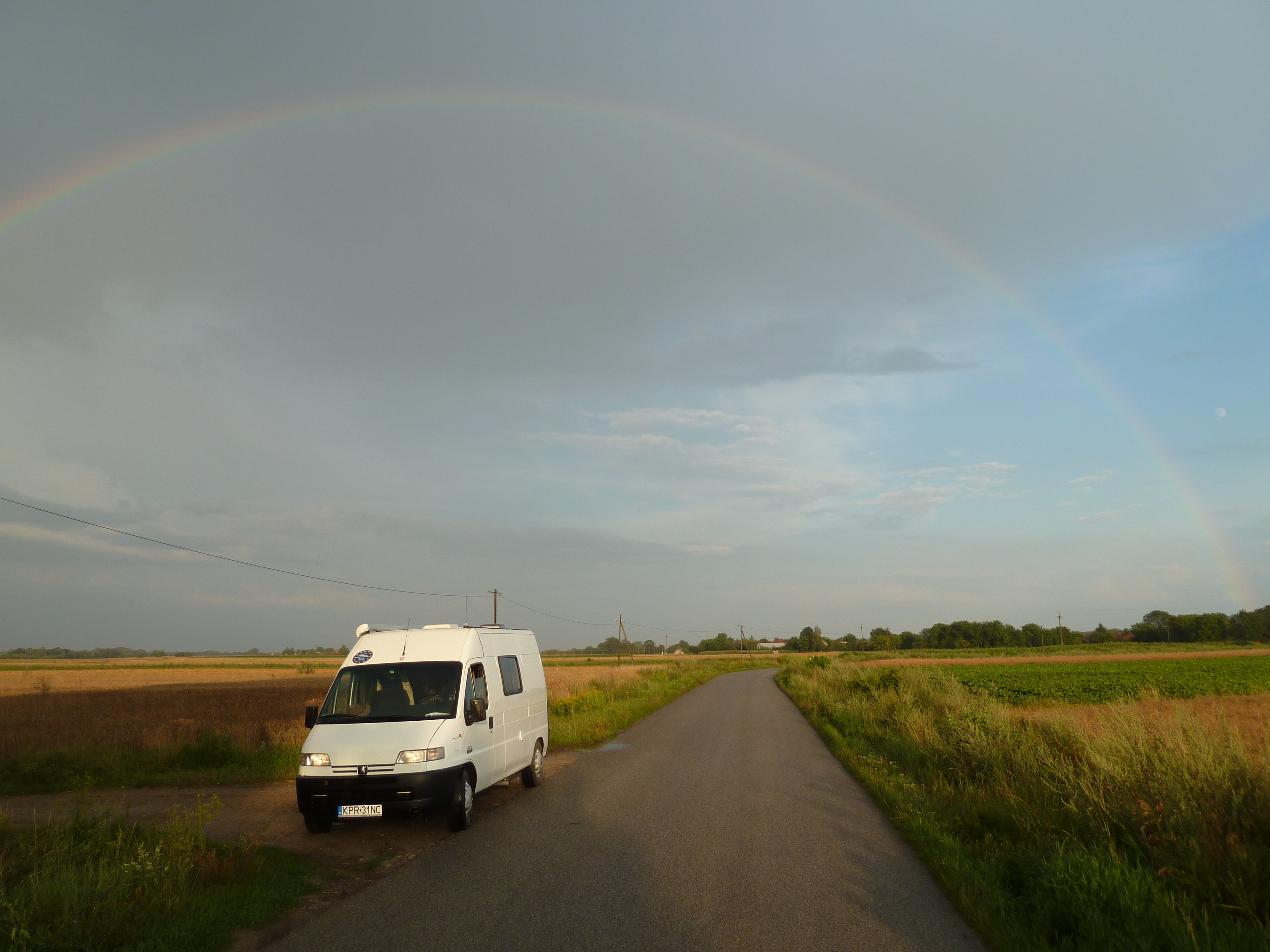 The time of rest after an active holiday began with such a view ... The need for silence, "desert" - no people, no wifi, no www, no forum ... Where? The fate fell on the east of Poland .
Overnight somewhere at a gas station to visit a beetle in Szczebrzeszyn in the morning.
Monument to the beetle in Szczebrzeszyn
City Hall and ... a beetle
Another stop and very good hot chocolate with fruit on the market square in Zamość.
From here to the north and on the way the Orthodox Holy Mount Grabarka.
On the way to Białowieża, there is a beautiful Orthodox church in the village of Kleszczele.
Sunset in the Białowieża park and overnight stay at one of the two camping sites.
In the morning, a visit to the bison reserve. A little disappointment ... the lynx was gone, the wolves hid behind the trees, the wild boar (the only one) slept in the mud, and the deer and bison hid into the shadows. The moose was the most dignified ...
Along the way, beautiful churches and wooden rural buildings - so much joy, peace and silence here.
Drive through Białystok and the beautiful Church of the Lord's Resurrection ...
In fact, the goal was to visit Święta Lipka after a few years, but time did not allow it. And after the holiday ...
By passion ... traveler, photographer, but I am primarily interested in the automotive industry. So far, trips rather by car, accommodation or overnight in the car. A caravanner since autumn 2009. He used to travel with Adria, Knaus, BoXerk, and now HYMER B544 has appeared. What next ... time will tell. Maybe someone wants to read my reports, maybe he will follow me.
Enjoyed reading this article? Share it!