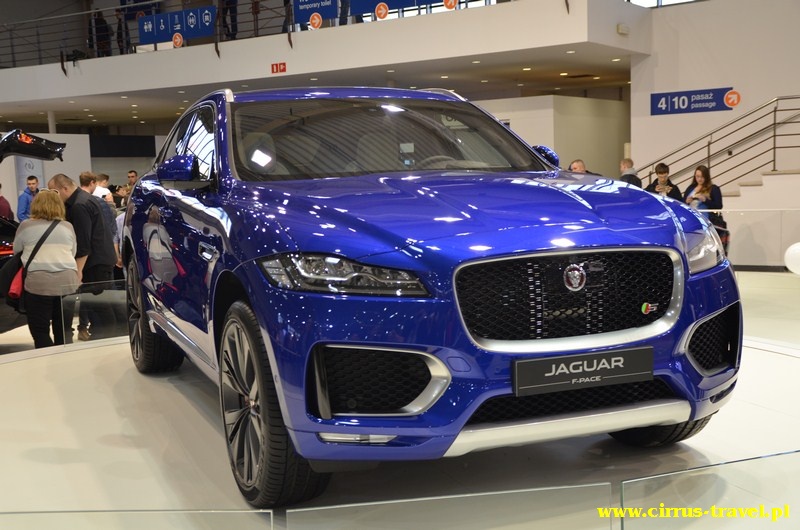 One-day trip to Poznań for MOTOR SHOW 2016 . I invite...
We start with motorcycles ...
The topic of motorcycles is barely touched, because we have to look for another "motorcycle" pavilion, but a car on the way ...
The Hyundai Elantra had its world premiere at the fair in Poznań, in general the Hyundai stand was ... white
Further we have sports cars:
The next one on the way is the Toyota stand, where the hydrogen Toyota Mirai enjoyed the greatest interest ...
... and the most beautiful "engine" at the fair:
Overall the Toyota stand was nice ... very nice;)
On the opposite side were Citroen and Peugeot ...
... and behind Toyota, Honda cars:
Yanosik could not be missing at the Motor Show:
We will return to this pavilion, but when we leave we watch Land Rovers, Mercedes and new products from Jaguar, Maserati, Infiniti, as well as an interesting stand by Duda Cars:
We come back to the motorcycle theme ... More pavilions:
By passion ... traveler, photographer, but I am primarily interested in the automotive industry. So far, trips rather by car, accommodation or overnight in the car. A caravanner since autumn 2009. He used to travel with Adria, Knaus, BoXerk, and now HYMER B544 has appeared. What next ... time will tell. Maybe someone wants to read my reports, maybe he will follow me.
Enjoyed reading this article? Share it!