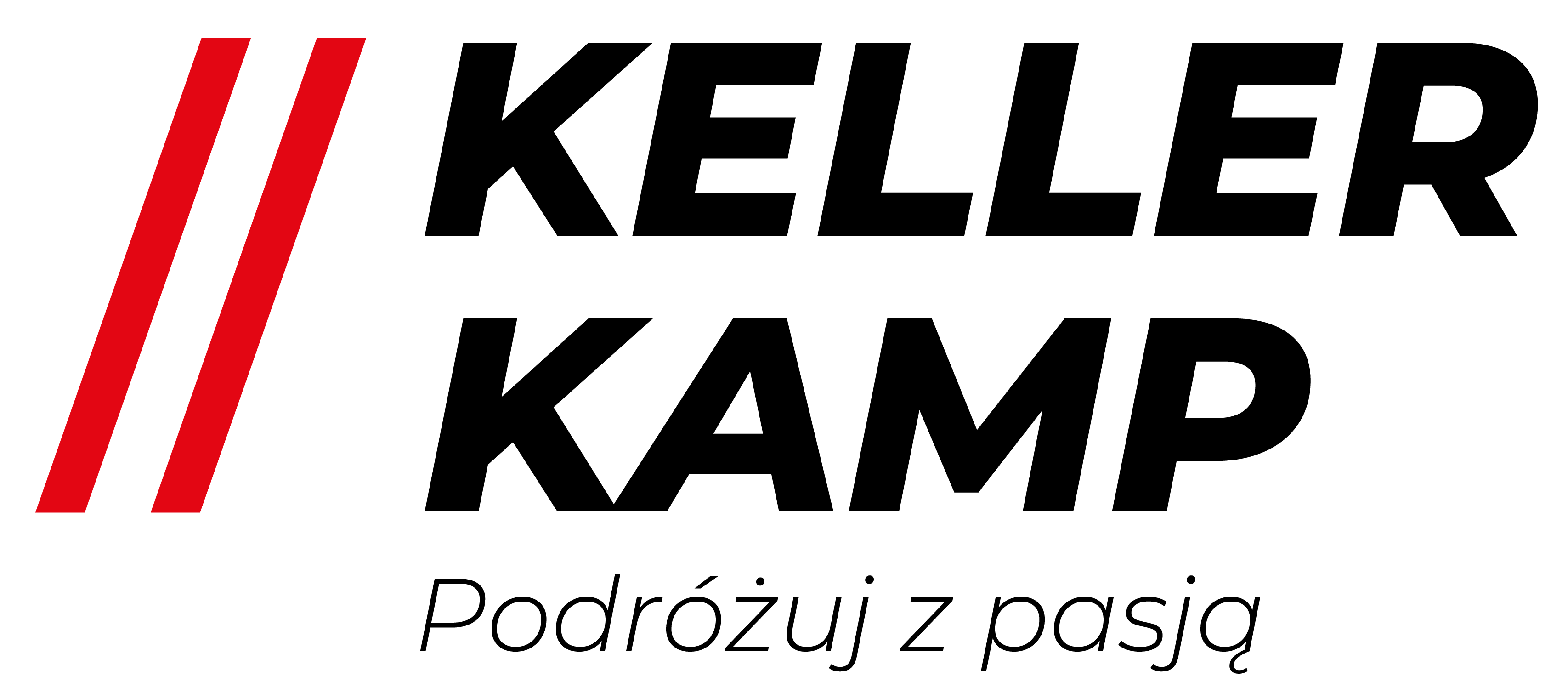 Price for 1 night, additional equipment can be rented separately

199 PLN - gross price

(net: 162 PLN + 23% tax)

Price for 1 night, additional equipment can be rented separately

259 PLN - gross price

(net: 211 PLN + 23% tax)

Deposit
2000 PLN
Service fee amount
300 PLN
Animals
Allowed
Przyczepa kempingowa LMC Sassino 450 D to idealny wybór dla osób. Przyczepa z dużym, stałym łóżkiem rozkładanym mniejszym z stołu w salonie. Atutem przyczepy jest duża lodówka kompresorowa z zamrażarką. Wygodny układ pozwoli na swobodne przemieszczanie się w środku. W przyczepie znajdziemy także łazienkę z prysznicem i chemiczną toaletą oraz aneks kuchenny z 3 palnikami, zlewem. Dobra izolacja przyczepy i ogrzewanie gazowe Truma zapewni nam ciepło w chłodniejsze dni w kilka minut.
Pakiet Keller Kamp – Gratis
Ubezpieczenie AC + OC + NNW + Zielona karta pod wynajem
Schodek wejściowy
Komplet krzeseł + stół (wg. ilości podróżujących)
Przedłużacz kempingowy + złączki prądowe
Konewka do uzupełniania wody czystej
Pakiet WC (kostki do kasety, papier toaletowy)
Pełna butla z gazem
Pełny zbiornik z wodą czystą
Zbiornik na wodę szarą
Przyczepa przygotowana do wynajmu (czysta i zdezynfekowana)
Wymiary:
Długość całkowita (z dyszlem): 709 cm
Szerokość całkowita: 212 cm
Wysokość całkowita: 261 cm
Podwozie:
Stabilizator jazdy AKS
Amortyzatory kół
Wtyczka 13-pin
Podwozie i zabudowa:
Klapa serwisowa 1000 x 420 mm
Oświetlenie markizy LED
Wnętrze / spanie:
Oświetlenie 12V z transformatorem 400 W
Oświetlenie LED
Szafka do przechowywania przedmiotów
Wieszak na ręcznik
Materace z zimnej pianki
Łóżko małżeńskie o wymiarze: 200 x 157 cm
Łóżko składane z stołu: 169 x 95 cm
Kuchnia:
Kuchnia trzypalnikowa ze zintegrowanym zlewozmywakiem
Oświetlenie aneksu kuchennego pod szafką
Szuflada z wkładem na sztućce
Zlew z szklaną pokrywą
Lodówka z zamrażalnikiem
Ogrzewanie:
Ogrzewanie gazowe Truma 3004 S
Zaopatrzenie w wodę:
Elektryczny podgrzewacz wody Truma
Toaleta chemiczna z kasetą
Umywalka + wyciągana wylewka (prysznic)
Zbiornik na szarą wodę 25 litry
Zbiornik na wodę czystą 44 litry
Zasilanie:
Gniazdo zasilające 230V
Gniazda 230V – 3 sztuki
Oświetlenie działające na 12V
Oświetlenie LED
Ogłoszenie ma charakter informacyjny i stanowi zaproszenie do zawarcia umowy (art. 71 Kodeksu cywilnego); nie stanowi natomiast oferty handlowej w rozumieniu art. 66 § 1 Kodeksu cywilnego. Prosimy o kontakt w celu potwierdzenia oferty i uzyskania szczegółowych informacji.
| | |
| --- | --- |
| Mark | LMC |
| Model | Sassino 450 D |
| Number of sleeping places | 3 |
| Vehicle in winter version | NO |
| Permissible weight | 1200 kg |
| Year of production | 2023 |
| Length | 709 cm |
Airconditioner

Gas/Propane heating

Electric heating

Diesel heating

TV

SAT

Electric converter

Bicycle rack

Awning