3 perfect caravans for a family of four for about PLN 100,000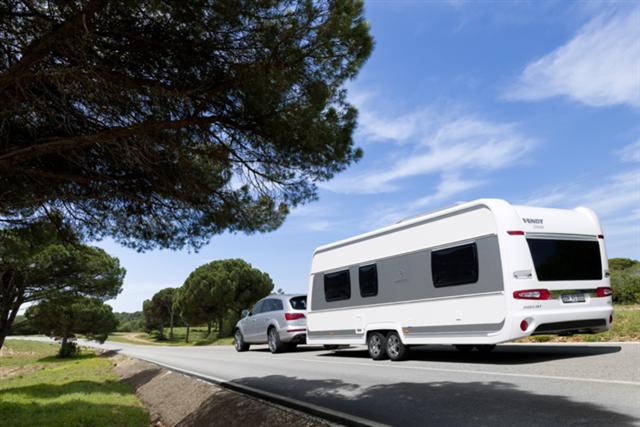 Caravanning has been very popular in Western Europe for several decades. The charms of spending free time independently are enjoyed not only by fully mature couples, but also by families with small children. Also in Poland, more and more typical family models of caravans are sold. By investing about PLN 100,000, we can count on four sleeping places (including bunk beds for children), plenty of practical lockers and cabinets, and many other extras.
Knaus Sudwind Exclusive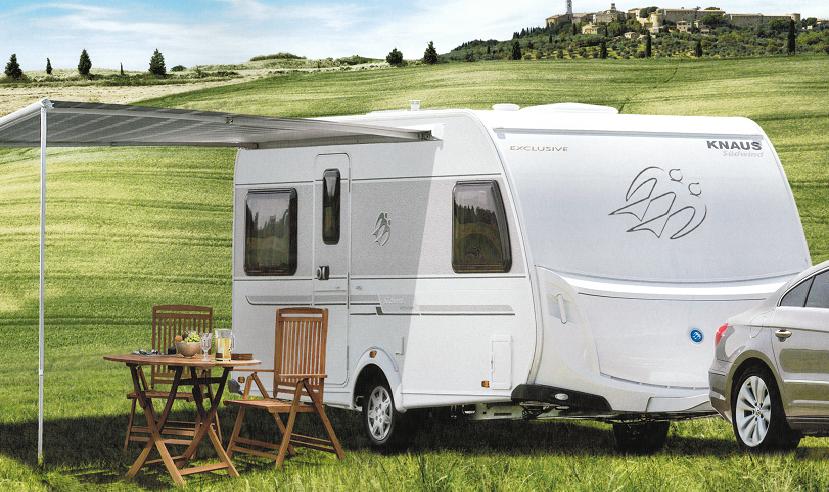 Undoubtedly, German manufacturers have one of the richest offers. Among them, the Knaus company with the Sudwind Exclusive model (we wrote more about this caravan here: Knaus Sudwind Exclusive - a reasonable proposal ). The trailer, costing at least 18,000 euros, was mounted on a single-axle chassis . The classically designed body was decorated only with stickers. The interior of the caravan offers enough space for a family of four . The living room located at the beginning of the caravan can be transformed into a double bed in a few moments. Opposite the entrance door, there are bunk beds for the youngest - with ladders and curtains . On the right side of the entrance there is a well-equipped kitchenette (two-burner gas cooker, fridge and sink) . Right next to the seating area, there is space for a compact bathroom (hot water is provided by the Truma 5 thermal bath) , with a shower cabin and a chemical toilet .
Hobbies 650 Premium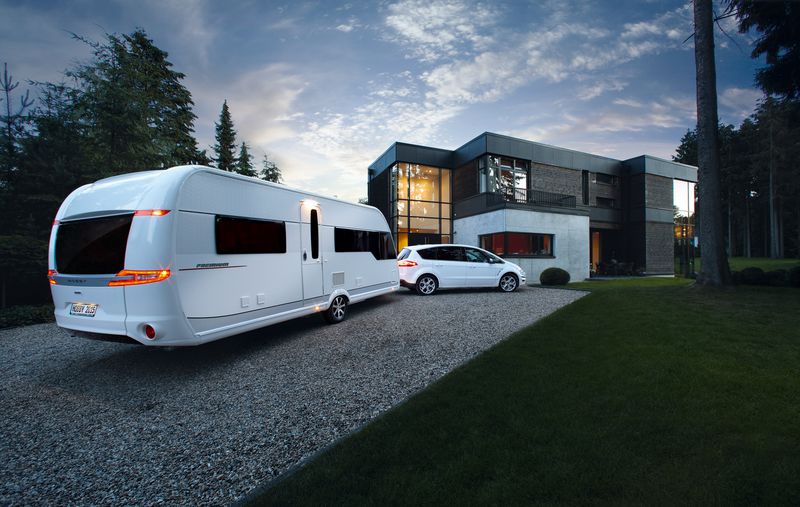 Another interesting proposition for a family that prefers mobility and independence is the Hobby 650 UKFE Premium caravan. Spending slightly more than in the previous case - about 29,000 euros - we get a structure with a two-axle chassis , the interior of which measures 650 cm . The body looks at least modern - tinted windows together with stickers create an eye-catching whole. Inside, we will find six sleeping places, a kitchenette, an almost full-fledged bathroom and numerous cabinets . In the front part of the caravan there is a double bed , next to which there is a lockable bathroom with a chemical toilet, a shower cabin and a sink . At the very end of the caravan, the manufacturer has created a place for a living compartment with a functional folding table - after folding it, we get another two sleeping places . On the right side of the entrance, we traditionally find a kitchenette with a large countertop, gas cooker, fridge, sink and lots of cupboards . Opposite it, we have bunk beds with a ladder to help you get on them.
Fendt Opal 650 SFD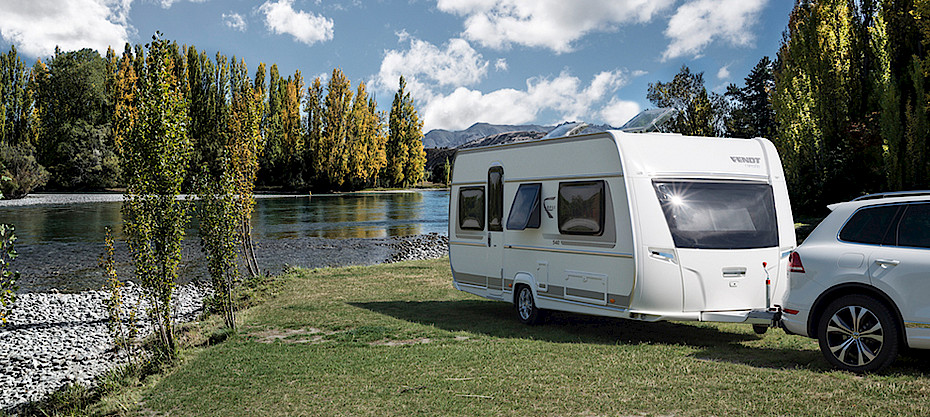 Among the caravans made by German manufacturers , the Fendt Opal 650 SFD is also very interesting (we wrote about a similar model here: FENDT Opal 560 SRF - a trailer for more demanding people ). The single-axle construction is valued at PLN 111,000 , the price can of course be increased by ordering numerous accessories and unusual finishing options. From the outside, an ordinary caravan hides a very practical interior designed for four people. Once inside, you will find a seating area - an oval table and the sofas surrounding it, when folded, form a double bed (over them, of course, there are lockers). Further in, there is a kitchenette with a two-burner gas cooker, fridge, sink and a large number of cupboards . Opposite the kitchen sphere, you will find capacious built-in wardrobes that will easily fit all the belongings of the household members. In the further part of the trailer you will find another double bed - passing it you will reach the bathroom. At the back of the caravan, isolated from the rest of the interior, we have a shower, a chemical toilet, a sink and hot water.
With a budget of about PLN 100,000, we can easily find several very interesting caravans that will meet even the highest expectations of the family.
I follow the latest trends in the automotive industry, not only in caravanning
Enjoyed reading this article? Share it!