Campers and trailers at the Motor Show 2014 in Poznań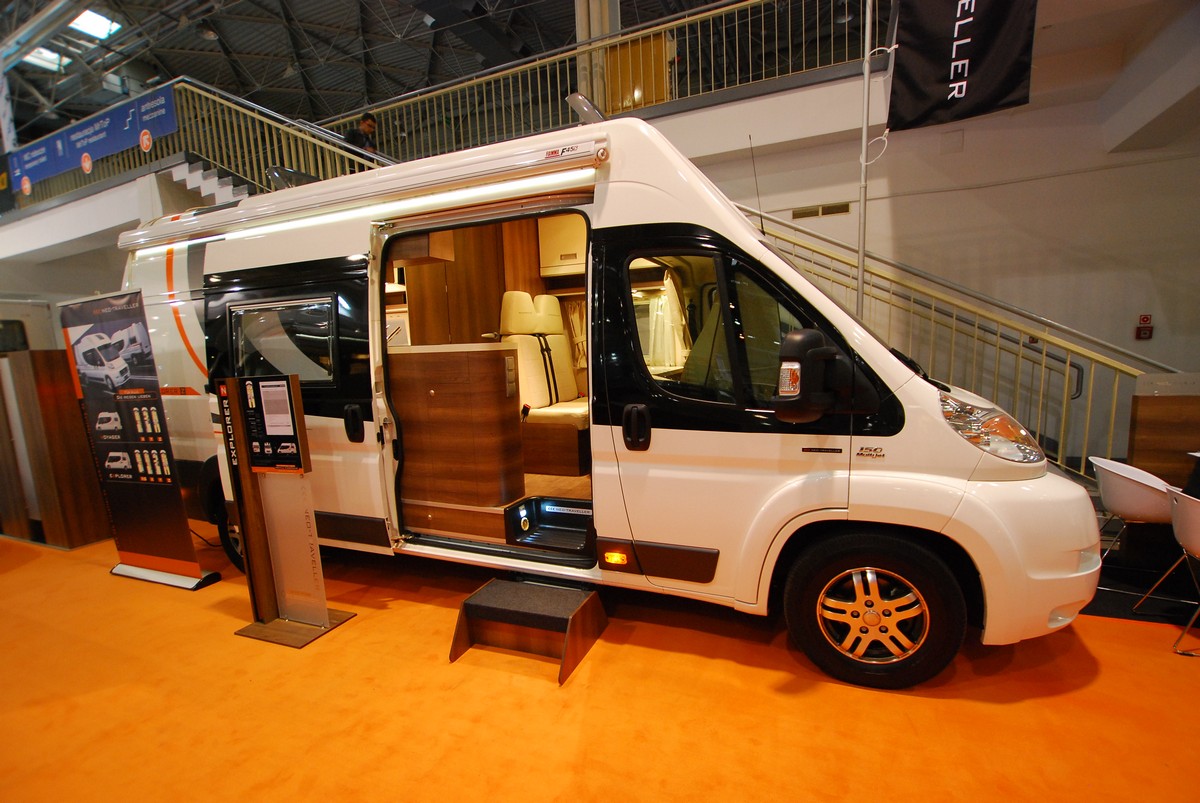 Caravanning in Poland is growing in strength. The best proof is this year's Caravanning Salon in Poznań. Below, we present only a few selected brands - those that interested us the most and surprised us most pleasantly.
Campers, caravans, caravanning equipment, and even toys (e.g. models of motorhomes and caravans) - all this can be seen in Poznań on 27-30 March. Most of the stands were attended by Camprest.com representatives who talked with the owners and representatives of companies about their offer this year, experiences and plans for the future.
Gante
Markus Kushmann decided to use his knowledge of the Polish language and the geographical proximity between Germany and Poland. That is why, during the fair in Poznań, he decided to prepare the stand of Gante, which is a distributor of camping vehicles of brands such as PLU, Miller and Giottline .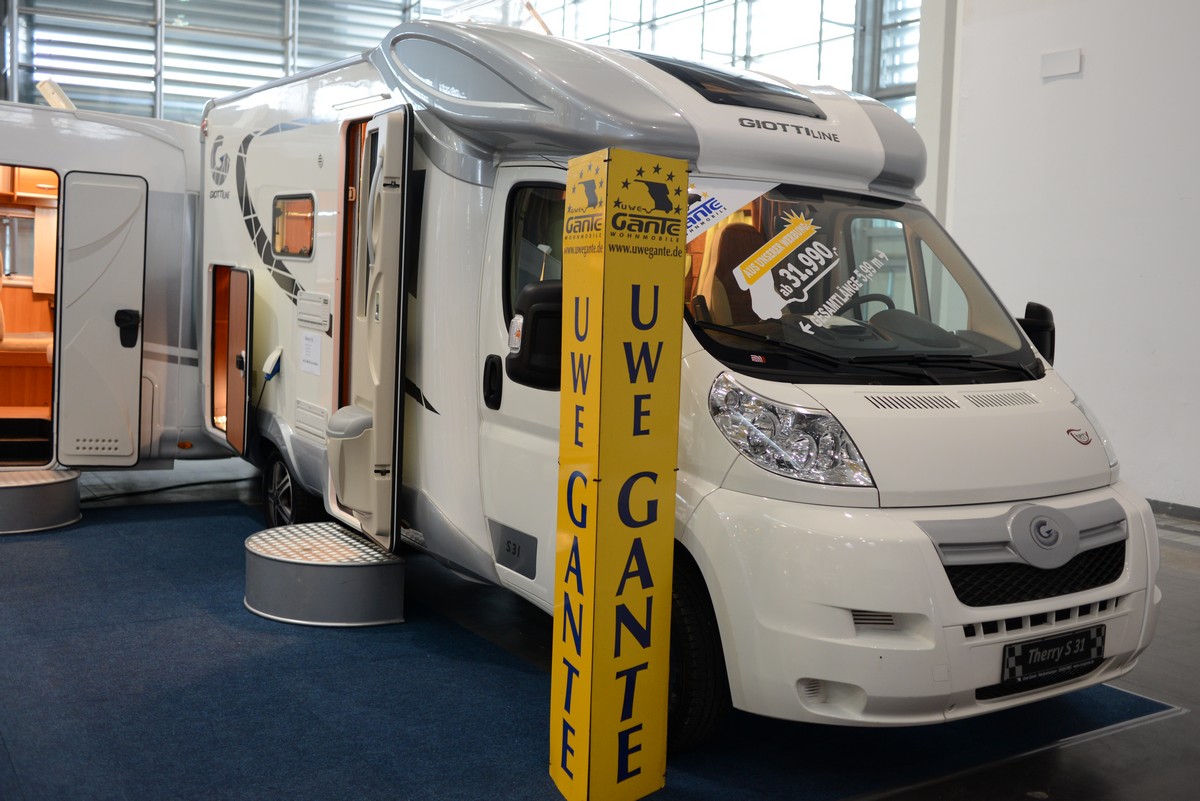 Gante has no representative office in Poland. What's more - apart from the local dealers with whom it works - it sells mainly from one point, at its headquarters in Kassel. But according to Kuschmann, the lack of an extensive structure is an advantage that translates into low costs and, as a result - low prices for the customer. Thanks to this, the company can offer good-class motorhomes at prices more favorable than the competition.
The Gante company hopes that this will convince the Poles. Previously, Polish customers showed interest in the offer presented at the fair in Germany. So now the Germans have decided to come to Poland themselves and hope that they will be successful in this small but developing market.
Romer
The oldest company producing caravans in Poland was taken over by a company dealing mainly with the sale and production of cargo trailers. This fact is being tried by a group of employees from Niewiadów, who decided to take matters into their own hands. Former employees of Niewiadów created the Romer brand, which in Poznań showed two caravans and one motorhome.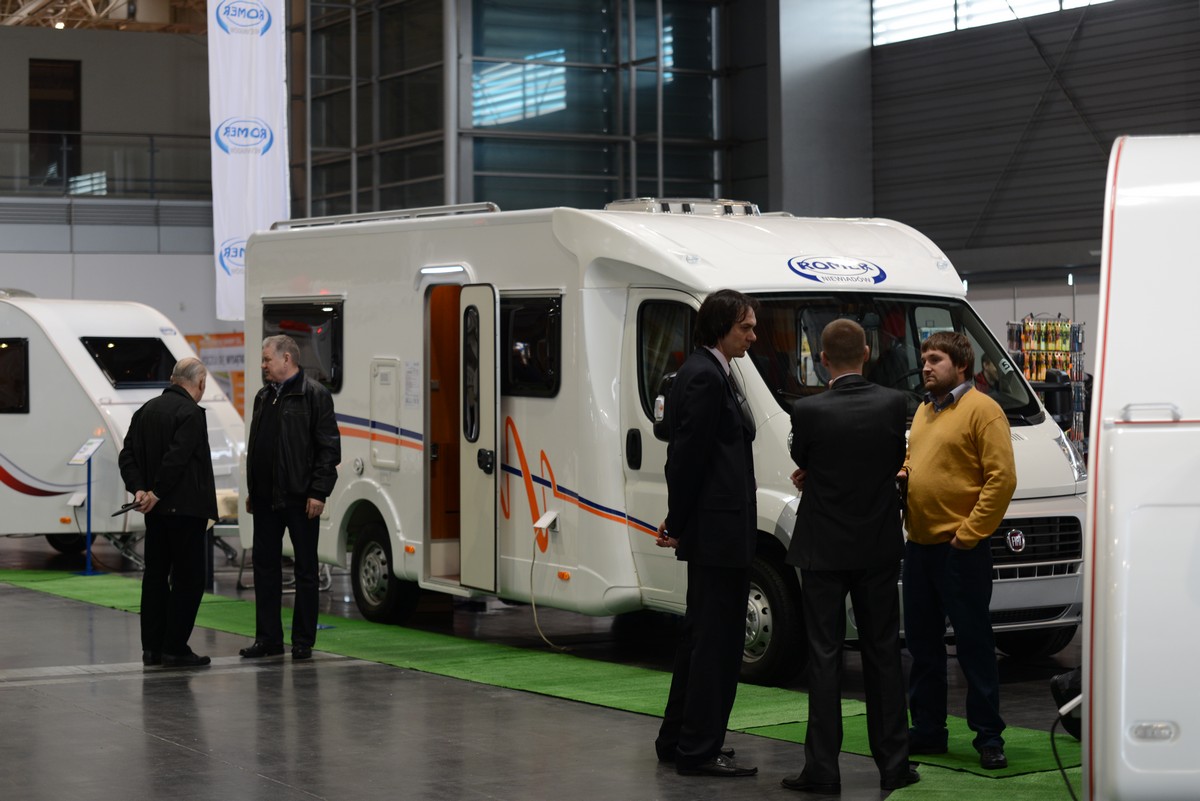 Director Leszek Reszka in an interview with Camprest.com argued that Romer vehicles have a much more modern design than the previous trailers from Niewiadów. In this case, the experience of the employees was combined with new technology. What Romer prides itself on are sandwich bodies. We will not find any plywood or wood elements in them, because a much more durable and tight material was used - XPS styrodur.
Currently, the company is building its dealer network, and the interest in its products is shown not only by Poles, but also by Scandinavian customers.
Caravan-Center A&R
This company probably occupied the largest area during this year's Caravanning Exhibition, displaying models of the Knaus, McLouis and Weinsberg brands. It was possible because the company, which has been operating for only 3 months, has as many as 150 new vehicles in stock. In Poland, it is a phenomenon, because most companies import campers and caravans to order of specific customers, in Poland they have at most a few, sometimes a dozen or so vehicles.
At Caravan-Center A&R , you can also place an individual order if the customer does not find the perfect motorhome or caravan. Then you have to wait from 4 to 6 weeks for the dream vehicle.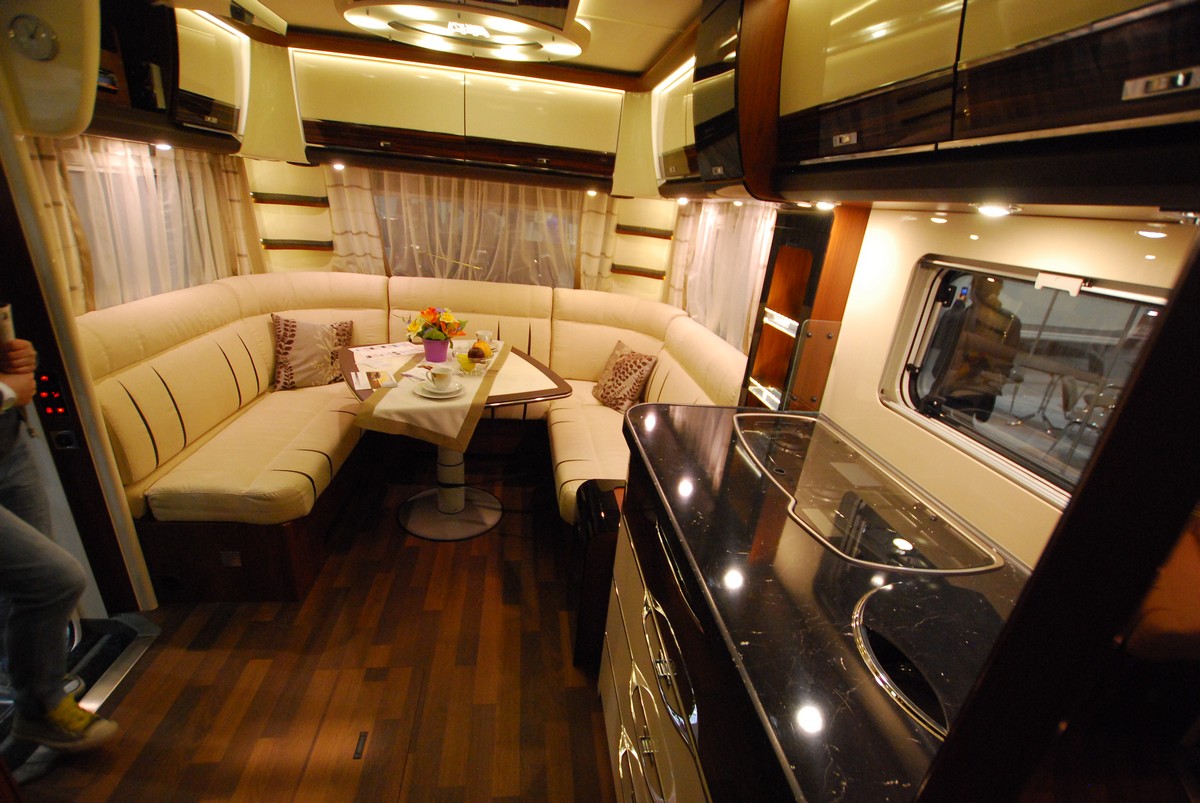 As the representative of the company, Mariusz Odrowąż, stated in an interview with us, the company bases its activity on close cooperation with two partners from Germany. It was thanks to them that it was possible to compose a wide and attractive offer for the Polish market.
The biggest sensation at the A&R stand, and perhaps even the entire Caravanning Salon, was the luxurious Tabbert Grande Puccini caravan. The high quality of the finish could be seen at first glance. The beauty of wood and leather was emphasized by soft LED lighting. To have exactly the trailer like the one on show, you need to spend 46,410 euros.
Camel Camp
The Camel Camp brand has been operating since 2006, which, unlike most competitors, focuses on the sale of motorhomes not from Germany, but from Italy and France. Its offer includes vehicles of the brands McLouis, Caravan International and PLA.
The company's operating system is closely related to the seasonality of the caravanning industry. In order to take full advantage of the opportunities, Camel Camp imports new motorhomes before the season. Those that will not be sold are rented in the season, while after the season they are again put on sale, this time as used vehicles (at prices of approx. PLN 130-160 thousand).
Other brands
During the Caravanning Salon there were also many other companies that deal with the distribution of new and used camping vehicles, their rental and service.
Elcamp , apart from its own cars, also showed Adria trailers this year. The Smolicz Camping Center has put up 3 Hobby caravans and one motorhome (also of this company).
At the large CarGo stand! hostesses welcomed the guests , following the example of car brand stands. The company has exhibited a large number of motorhomes and caravans, with particular emphasis on the Bavaria brand. The fair was for CarGo! also a chance to attract new partners as the company is looking for dealers.
A large stand was also prepared by S-Camp , which showed, among others Concorde and LMC motorhomes. The company claims that it is the only one in Poland to have a real showroom with an attractive display of the offered vehicles. S-Camp also provides warranty and post-warranty service of motorhomes of various brands.
Caravans-Mika , Wadowscy , Polcamp - these are other brands that prove that caravanning in Poland has a future. In addition, the fair was also attended by companies presenting tourist and camping equipment as well as motorhome equipment. It must be admitted that this year's Caravanning Salon allowed us to get acquainted with an exceptionally wide range of vehicles and equipment.
The main driver, founder and the brain of CampRest. He is the one who runs the whole mechanism, implements new ideas faster than he is able to invent them. He used to be a professional driver and have run his own freight forward company - as you can see, he has always been drawn to sleep in the car;) He likes to drive large motorhomes and encourages you to get a C driving license and buy motorhomes over 3.5 tons.
Enjoyed reading this article? Share it!