Clean and airy at the campsite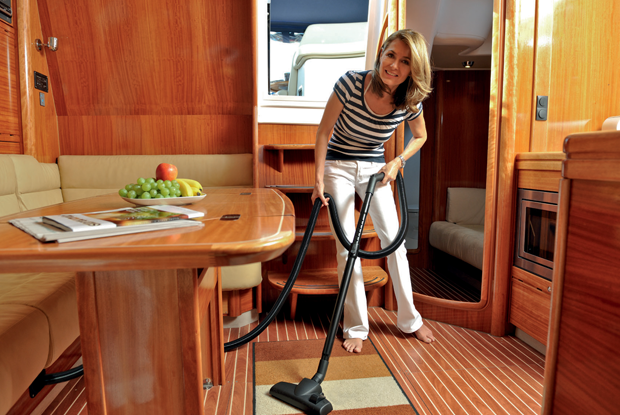 A caravan or a motorhome, as they are very small houses on wheels, have their drawbacks. The more troublesome may include imperfections in ventilation systems and difficulties in keeping clean ...
When many people stay in a recreational vehicle for a long time, but also in many other situations, an additional device for replacing used air with fresh air would be useful.
Air filter
One such device is Dometic Breathe Easy . This device can be helpful not only to introduce some fresh air into the vehicle. Removing cigarette smoke or cooking odors are obvious uses. Last but not least, Breathe Easy removes mold spores .
The way the device works is interesting. The air is cleaned using ultraviolet light (which does not emit harmful ozone) and the Nano Mesh photocatalytic filtration technology. According to the manufacturer, tests have shown that Breathe Easy eliminates up to 98% of volatile organic compounds and up to 100% of all types of pollen, mold and bacteria. This is especially good news for allergy sufferers who do not have to be exposed to allergens inside the caravan or motorhome.
The device is recommended for rooms with an area of up to 46.5 square meters. It can be powered with the voltage of 12V and 230V. Expense? About 1000 zlotys.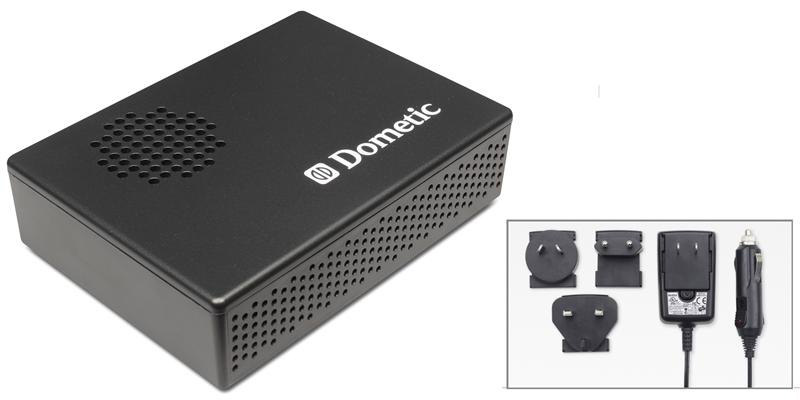 Central vacuum cleaner
A vacuum cleaner can also be considered a valuable equipment in a motorhome or caravan. We can, of course, choose both a household vacuum cleaner, using voltage from a 230V socket, and a car vacuum cleaner, connected to a voltage of 12V. However, a central vacuum cleaner will work best in a motorhome.
One such device is the Dometic CV 2004 model. The equipment is small. The small box can be permanently installed in one of the compartments, from which there will be a hole resembling an electric socket. It is enough to connect the tube ended with a brush to it, and the device will turn on automatically.
The set includes a vacuum cleaner with a removable bag, a 12-meter hose and a set of nozzles that facilitate cleaning of various surfaces.
The device is powered by 230V. They can be installed both vertically and horizontally. When not in use, the vacuum cleaner can be easily removed. The price is approximately PLN 2,500 .
Cordless vacuum cleaner
The Waeco PowerVac model can be considered a more ordinary device. It is a battery vacuum cleaner powered by 12V. While the central model consumes 1,200 W of power, the portable version of the vacuum cleaner requires 90 W. But most importantly, this vacuum cleaner can work up to 28 thousand without access to an external power source. minutes!
It takes 10 to 14 hours to fully charge the battery. Inside the vacuum cleaner there is a reusable container with a capacity of 3.8 liters (no bag). The device is also equipped with an easy-to-clean filter. The PowerVac weighs approx. 2 kg , and thanks to the attached handle and belt, it is convenient to carry. The price is about PLN 250.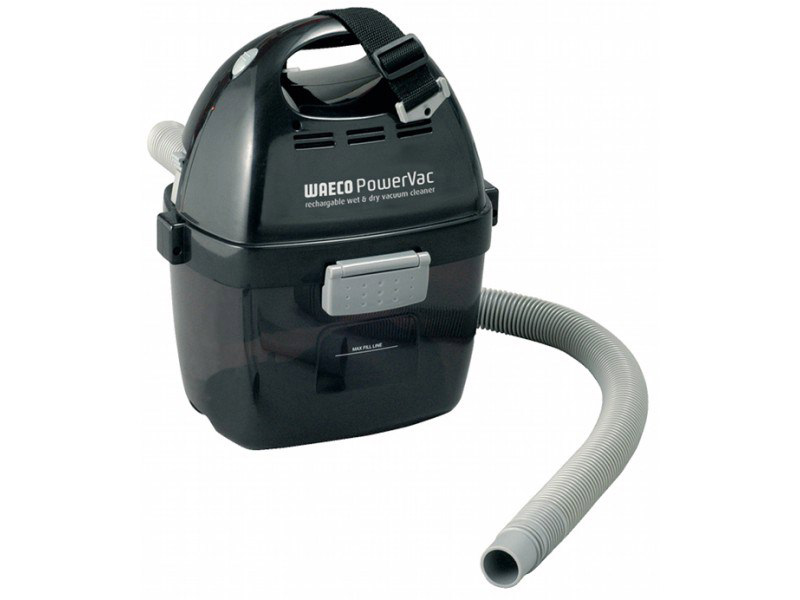 We also wrote about Dometic products in the article: Modern air conditioning in caravanning

Sometimes it is better to get lost than to ask for directions too much. Aldous Huxley
Enjoyed reading this article? Share it!