CampRest and Mini-Caravans during the 2016 Motor Show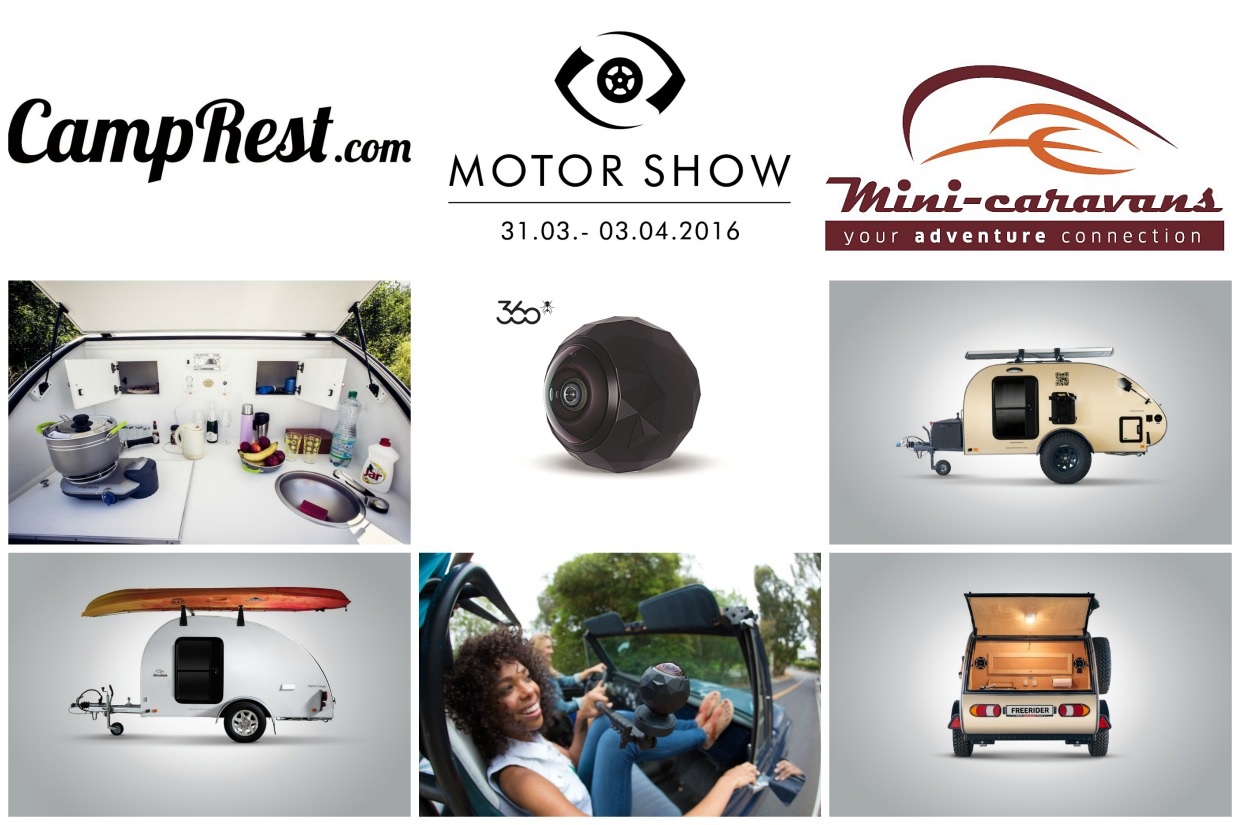 During this year's Motor Show, which will be held from March 31 to April 3, we invite you to the Caravanning Salon, and in particular to the joint Camprest and Mini-Caravans stand.
Many attractions await visitors at the joint stand of Camprest portal and the distributor of Mini-Caravans caravans. Traditionally, we will have a Discount Catalog and various gadgets for you, but the stand is also worth visiting for other reasons.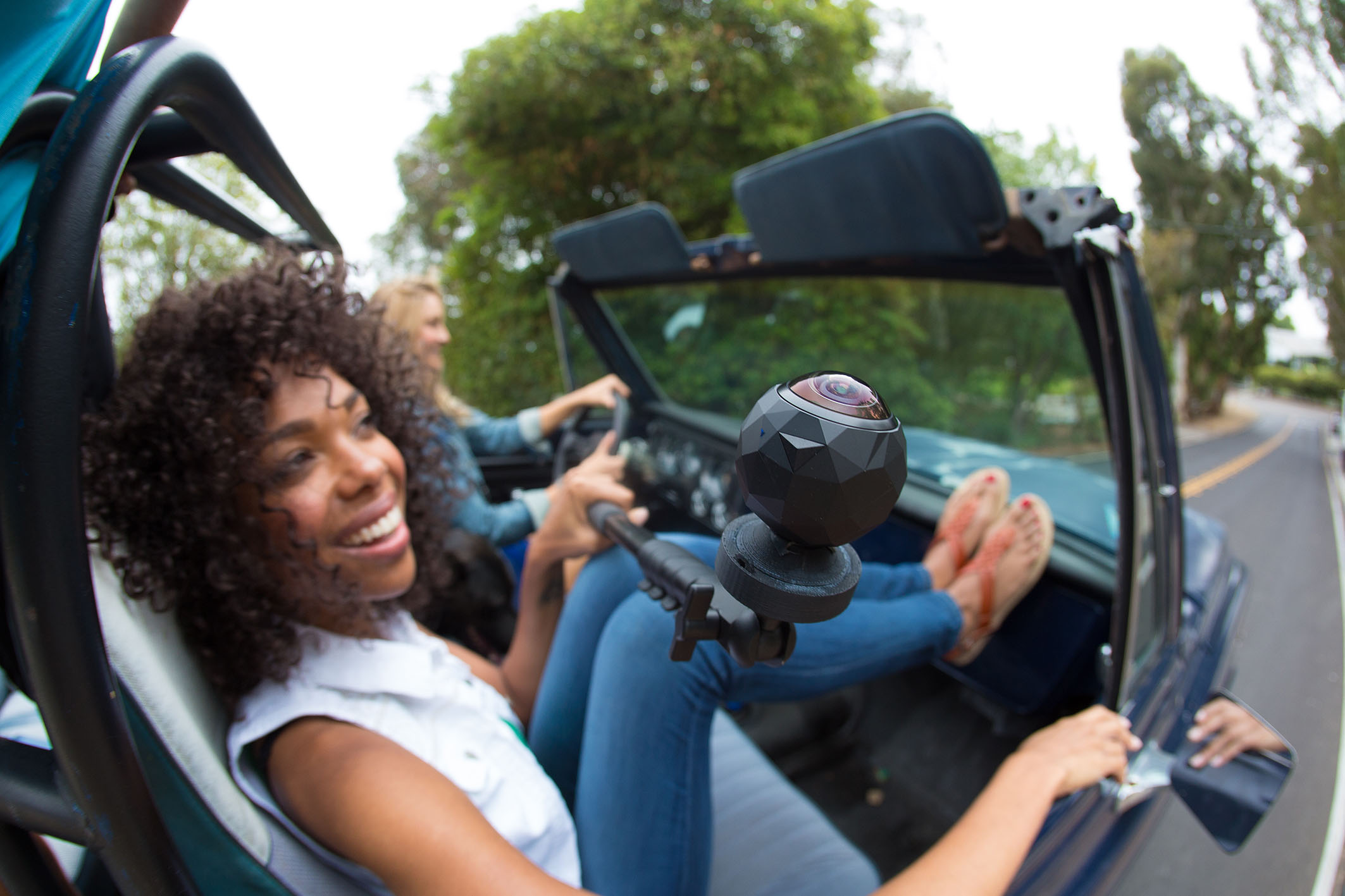 Would you like to play with cameras that record 360-degree images? At our stand you will be able to get acquainted with 360fly cameras ( www.360fly.com ), operated by a smartphone. Those interested will be able to buy the selected camera at a promotional, unprecedented price anywhere else.
It is also worth getting acquainted with the M ini-Caravans trailers ( we also wrote about them here ). We will park two models at our stand - Freerider and Alpha Cargo.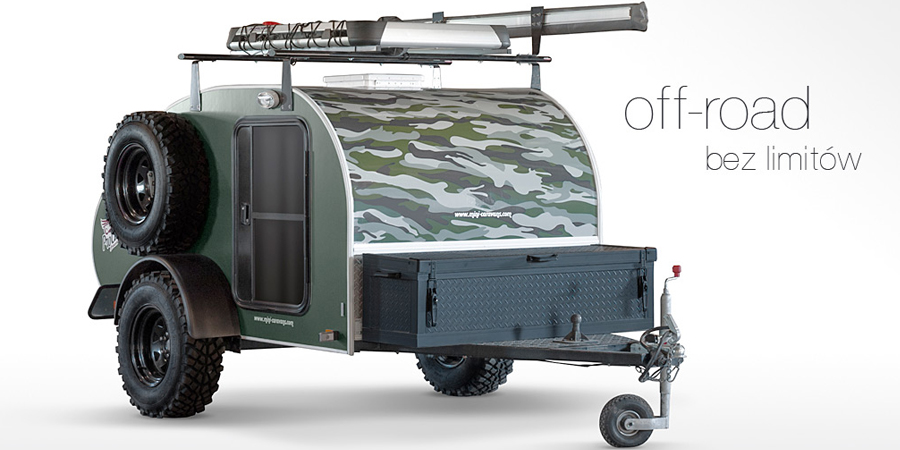 Freerider in a set with most passenger cars does not exceed the permissible total weight (GVW) of 3.5 tons, which means that to move such a set you do not need the ViaToll system (in Poland) or vignettes (in some other countries). The trailer itself has a GVM of 750 kg, therefore it does not require special qualifications and is exempt from technical inspections. Liability insurance for such a trailer costs about PLN 100 per year.
Freerider is an outdoor trailer, designed for short stops in one place. It works well in a situation where we often change our place of stay, spending a lot of time on the road. During the journey, the trailer does not noticeably affect the driving speed (it is approved up to 110 km / h) or fuel consumption, which is helped by its rounded, aerodynamic shape.
So it is a trailer that will not actually make it difficult for us to drive, but on the other hand, it will provide us with a comfortable accommodation whenever we need it. Besides, not only accommodation, because the Freerider has a water tank, gas cooker, sink, refrigerator, shower (external), own battery and even heating. The Freerider is therefore a full-fledged trailer with compact dimensions and (surprisingly) luxurious interior.
The significant advantages of the trailer are also its high quality (using good quality materials) and the independent Knott suspension. As the trailer is offered as "off-road", it is best suited to a set with vehicles with increased ground clearance.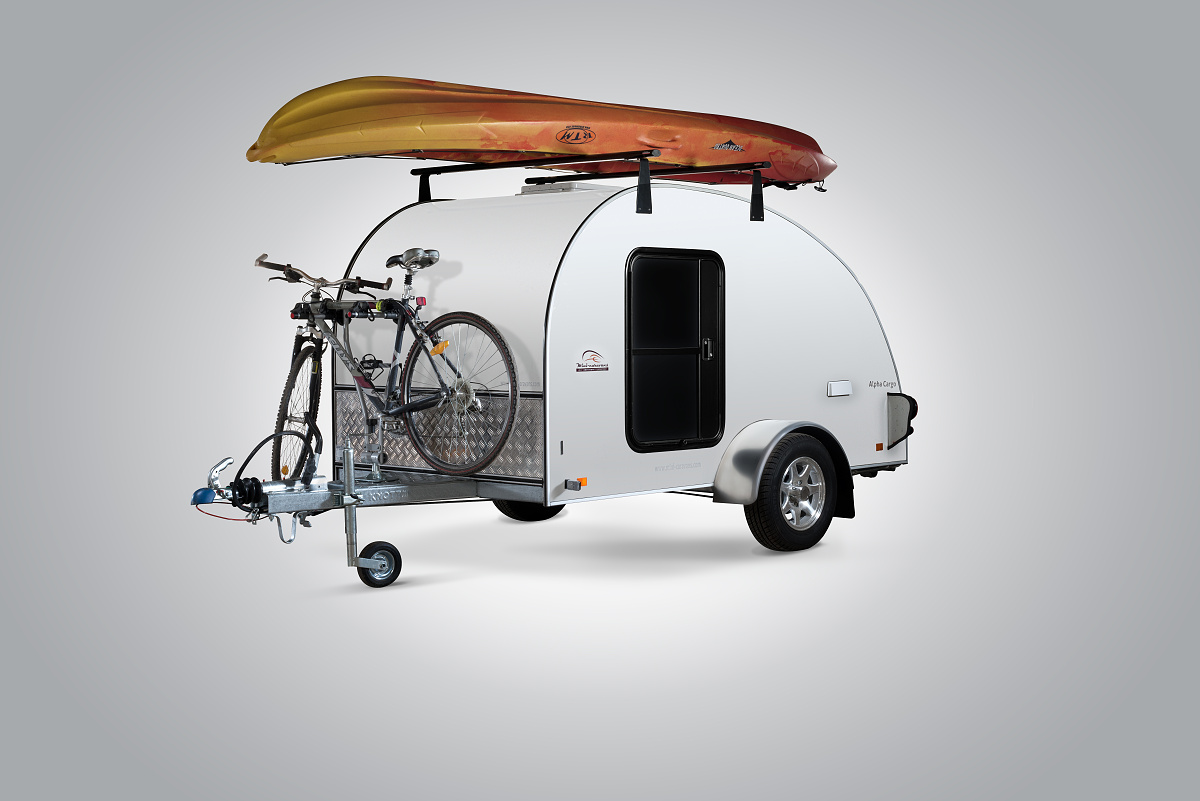 Alpha Cargo, which we will show at the fair, is a model with a battery, a double floor and a mattress. The trailer can be used in two ways. It can be a trailer that can comfortably sleep two people, but it can also be used as a luggage trailer in a set with a motorhome or campervan.
More information will be available at our stand. We also invite you to follow our profile on Facebook, where we have free tickets for the Motor Show 2016 for you.
Sometimes it is better to get lost than to ask for directions too much. Aldous Huxley
Enjoyed reading this article? Share it!