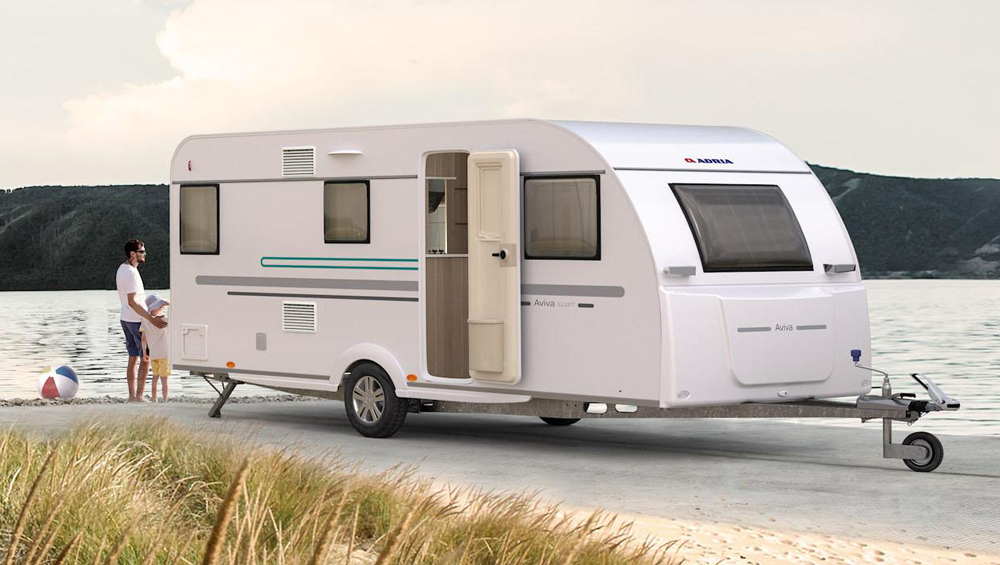 In recent years, we have seen the rapid development of the caravanning industry around the world. Motorhomes and camping sites are also gaining popularity in Poland, and this is evidenced by the new autumn edition of the Caravans Salon 2018 caravanning fair.
Since 2012, Caravans Salon has been part of the international automotive fair Poznań Motor Show. Year by year, the halls full of vehicles and tourist equipment are visited by an increasing number of visitors, experienced campers and new enthusiasts of active tourism.
Caravanning is not just a passion, it is a lifestyle of people who value the freedom to travel. We want to explore new and further corners of the world and our passion is no longer limited only to the spring and summer season. That's why the fair organizers decided to create an event dedicated exclusively to "our" industry. The next edition of Caravans Salon is scheduled for September 21-23, 2018 , of course in Poznań.
What will we see?
During the fair you will be able to see caravans, campers, accessories for campers, parts for trailers and tourist cars. The fair should appeal to everyone who wants to spend their holidays camping or is planning to buy a camper or trailer.
There will be no shortage of interesting solutions related to caravanning life at the fair. 4x4 pick-up cars are no longer merely utilitarian and are increasingly treated as family cars. Hence the idea to expand their functionality with a residential capsule. An example of such a development would be Azar4 , which provides accommodation for up to 4 people.
We will also be able to see innovative car roof tents . It's a bit like fulfilling children's dreams about a tree house, with the difference that the tent is larger, more comfortable and, most importantly, mobile.
The Elcamp Group - the creator of the first Polish brand of campers with an international Globe-Traveller dealer network and an authorized dealer of leading European manufacturers of tourist vehicles - cannot be missing at the fair. This is what Elcamp plans to show in Poznań.
Adria Aviva 563 PT – winner of the European Innovation award. Aviva is a trailer that is easy to maintain, easy to tow, and elegantly designed. The 2018 version has a lot of original solutions, new interior plans, attractive textiles and additional elements, all at a quite affordable price.
Adria Matrix Axess - Matrix is considered by the manufacturer to be a "crossover" - a universal vehicle that will work in various conditions. In Poznań, we will see two models with five sleeping places - one with a double bed at the back, the other with single beds. These vehicles also have drop-down mattresses in the front of the cabin.
Adria Compact - thanks to the rear wall extending by 70 cm, the bed takes up less space during the day. This is a big innovation that sets new standards in the smaller camper category!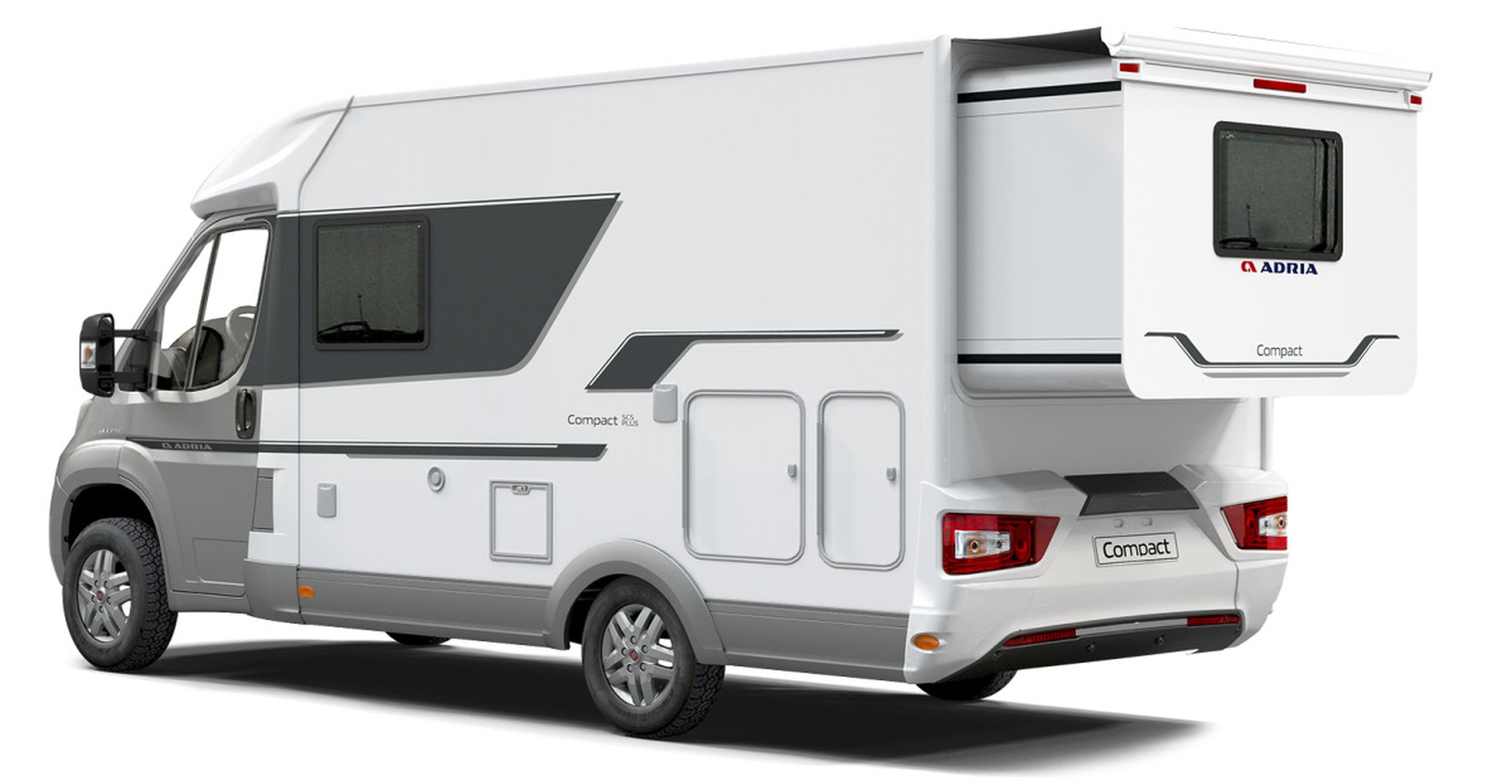 Globe Traveler Voyager Z - The Voyager Z model is full of unique solutions. It is a 636 cm long camper for four passengers, with four driving and four sleeping places.
Globe-Traveller Rookie - one of the few models on the European market that is only 500 cm long and has a bathroom and three beds on board! The Rookie is based on the Fiat Talento. In a very small space, we managed to fit equipment comparable to what we can expect in a camper one or even two meters longer.
Westfalia Amundsen 600 D - camper allows for clever arrangement of the space inside, so you can easily adapt it to the needs of travelers. Compact dimensions of 5.99 m, comfortable pull-out kitchen, large rear double bed, large storage space - provide comfort that few people expect in such a small car. Moreover, the camper has a 4x4 drive!
In turn, at the CarGO! stand you will be able to see, among others: campers of the new Mooveo brand and take advantage of an attractive leasing offer (more here: Mooveo enters Poland ).
8th Caravanning Rally
An industry celebration cannot be complete without a rally! Everyone who practices caravanning, as well as people who would like to try this type of tourism, are welcome. The rally is an opportunity to meet, talk, exchange valuable experiences and jointly plan trips in the upcoming season.
Polish Championship of Camper Drivers
The organizer also planned an additional adrenaline rush! The Polish Championship of Camper Drivers will be held on September 22. Anyone who is over 18 years old and has a category B driving license can take part. You must also complete the application form on the organizer's website.
The practical part of the competition will consist of three competitions: slalom, precision driving and cautious driving .
Plan a weekend in Poznań
As you can see, there will be no shortage of attractions. Every caravanning enthusiast will find something for themselves and their family at the fair. Spend this time with us and let's get ready for the new season together!
Details on the organizer's website .
A lawyer who loves traveling. Always with a book on the go. I collect memories of the color, taste and smell of every place I visit.
Enjoyed reading this article? Share it!