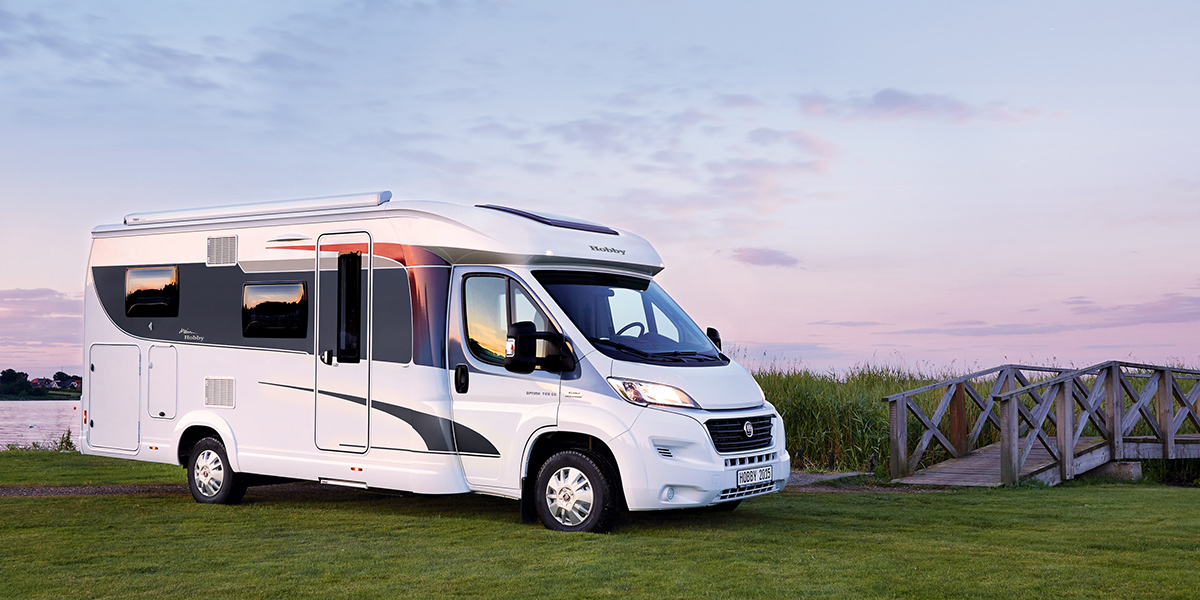 People who are just about to buy their first motorhome may have a real problem. The choice of motorhomes and caravans is very large, the differences in prices between individual models - huge, and there is also the size of various varieties. So where to start?
In this article, we will not tell you what brand or model of motorhome or caravan to choose. However, we want to suggest what you should pay attention to before you start looking for a specific vehicle that best suits your needs. Exactly - "needs" is the key word here. It depends on them whether a camper van, a semi-integrated model with or without an alcove, or a caravan will be better. The two most important parameters that should be taken into account are who will stay overnight in a given tourist vehicle and how these people intend to travel.
Kamper-van - for young and active people
In Western Europe, the popularity of camper vans has grown significantly in recent years. Here, the "craze" for this type of vehicle is not yet noticeable, although in Poland there are more and more of them each year. So let's emphasize - camper vans are perfect cars for mobile couples traveling alone or with small children.
There is not much space in camper vans, but they make up for it with other advantages. They are relatively light - and this results in low fuel consumption . They are as maneuverable as "ordinary" vans , so they can be successfully driven even in the narrow streets of historic cities. As a result - they are an excellent choice for people who do not want to rest in one place, but love to change their place of stay often. So they travel as easily as a car would give them, and they don't have to worry about hotels. Not only that, because taking into account that it is "just a van", no one will "stick" in the event of an emergency overnight stay, eg in a public, generally accessible car park.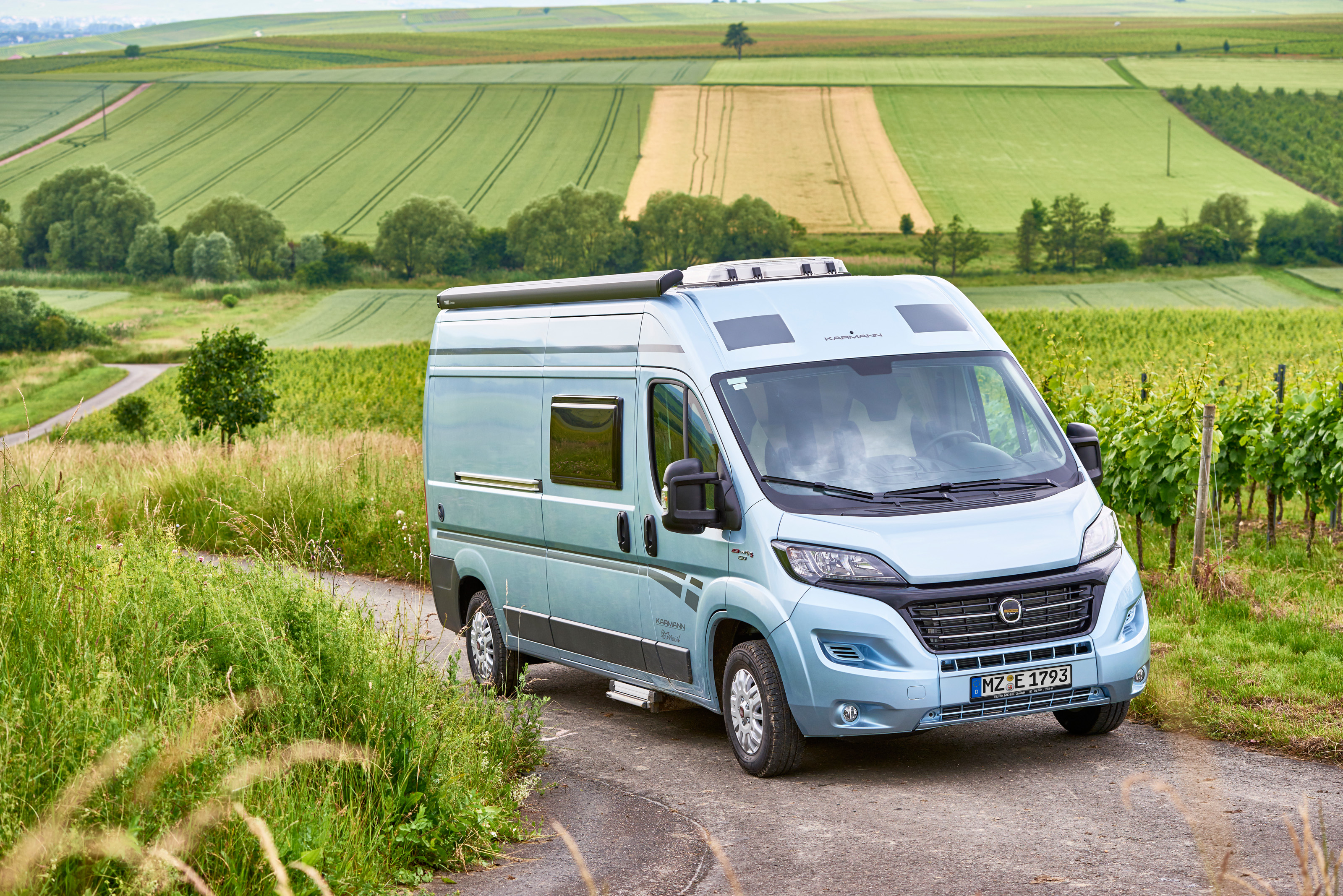 For families, costs are also an important argument - and it is not about the purchase price of such a car. The thing is that such a motorhome - unlike other touring vehicles - may be the only car in the family . On a daily basis, you can go shopping and work, on weekends for trips, and use it like a mobile holiday home.
Many people also use such vehicles to transport tourist equipment : bicycles or surfboards. Some camper-vans allow you to combine the sleeping and transport functions, and the removal and storage of equipment is assisted by an opening pair of doors at the back (or a raised tailgate).
Semi-integrated motorhome - for families with children
Semi-integrated vehicles are the most typical motorhomes. The tourist body is glued to the cabin of the delivery vehicle. The camping section is usually taller and wider compared to the dimensions of a typical van , and the equipment of such a vehicle has been thought out from A to Z with touristic use in mind. And this means that in such a car we will find more space , usually also better equipment , and thus spending time in such a motorhome may be simply more enjoyable than in a van.
This may not be critical in sunny weather, but when the weather turns bad and the whole family needs to spend time in the car, it might be a good idea for everyone to find some space for themselves.
Exactly - family! When a family consists, for example, of parents and two or more school-age children, the van may turn out to be too cramped, while a semi-integrated motorhome will be just right. Such a vehicle will work well both during a long stop at one campsite , and in a situation where we want to change the place of stay every few days. It will not be as maneuverable and as economical as a van, but well - for the price of more convenience at a standstill, you have to accept a bit less convenience while traveling.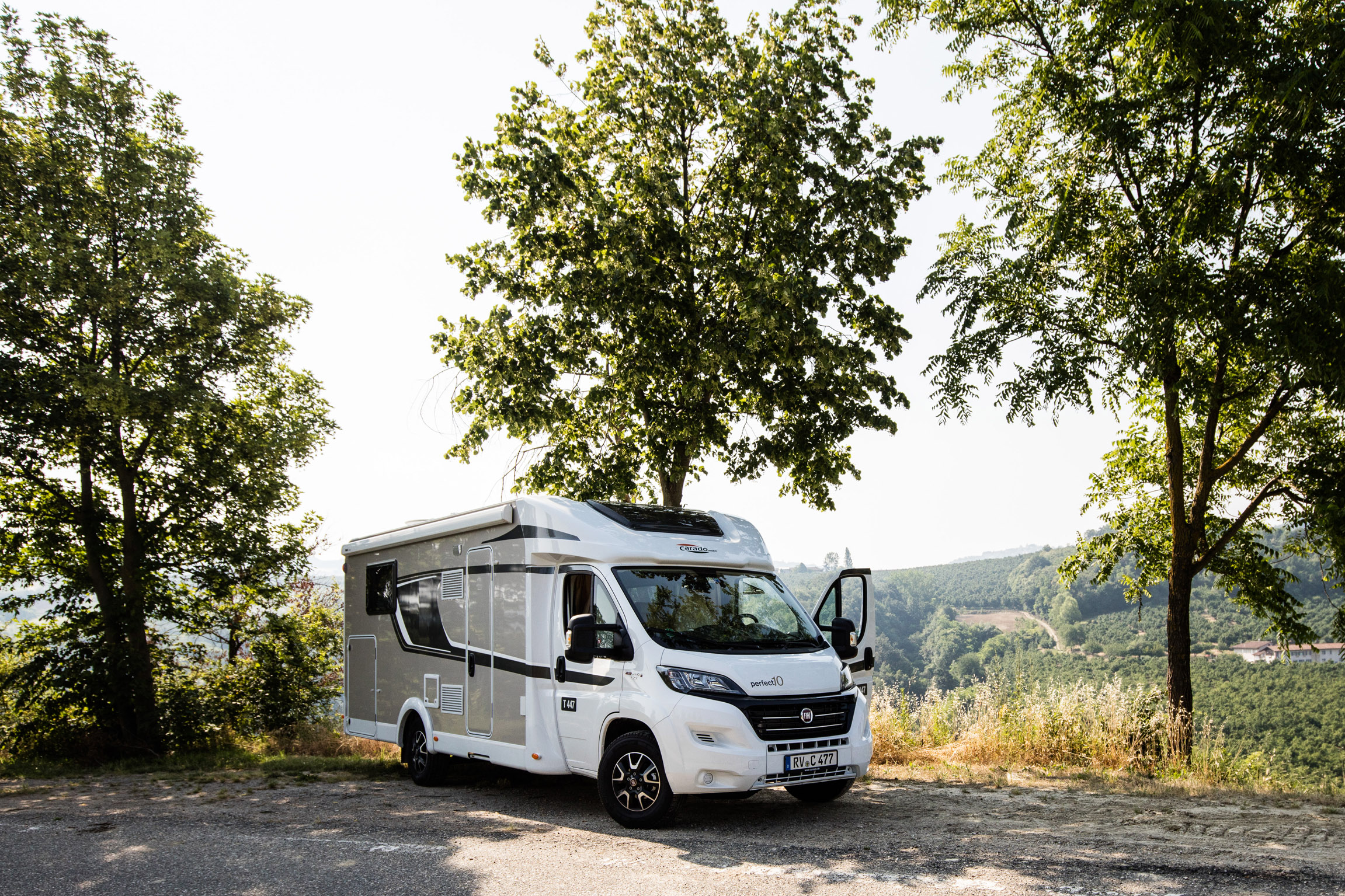 At this point, it is worth mentioning a few important issues related to sleeping. Cars with an alcove have a recess above the driver's cabin . The alcove can be very popular with children who almost have their own little room "upstairs". You can also carry some luggage while driving. Disadvantages: 1) campers with alcoves are higher, so it may not be possible to drive through, for example, low tunnels, 2) if not children but the elderly are to sleep upstairs, the daily use of the ladder may turn out to be bothersome, 3) campers with alcove burn more fuel.
Other solutions are drop-down beds, bunk beds or beds that can be created by transforming a dining or lounge corner . Some of these solutions may limit the amount of space available in the cabin. Besides, when buying a motorhome with, for example, six or seven beds, pay attention to whether there are the same number of seats with belts. It happens that although a larger number of people can stay in a motorhome, fewer passengers can legally travel in it!
Fully integrated motorhomes - for "comfortable"
We can also choose fully integrated campers - often looking more like mini-buses than vans. Their low popularity in Poland is due to high prices. Other disadvantages are the often high weight (and therefore a permissible total weight of more than 3.5 tonnes) and poor maneuverability and thus bulkyness.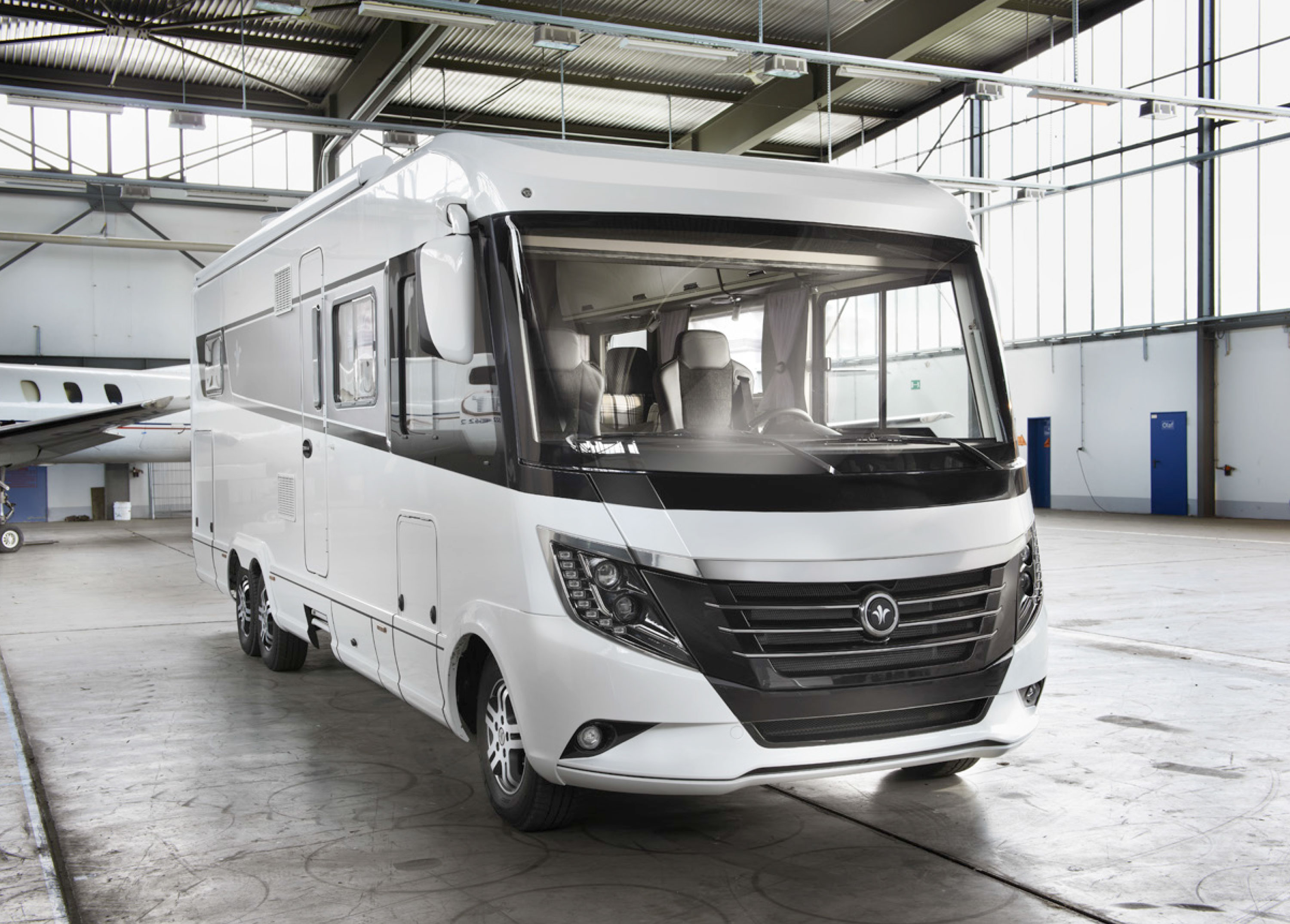 The most important advantages include a large amount of space in the interior , a lot of space for luggage and often luxurious equipment . So if the question of price is not decisive for someone, this type of vehicle is definitely worth considering.
They will work best on long journeys and when we plan to stay longer at one or more campsites. They will be less useful if we want to travel often between cities, and especially when we also intend to move around their centers.
Trailer - when you are resting in one place
The advantage of motorhomes over caravans lies in their mobility - they are easy to move from place to place and we can prepare the vehicle for driving very quickly. However, when we plan to rest mainly "stationary" , on one or two campsites during the trip, then a trailer may be better!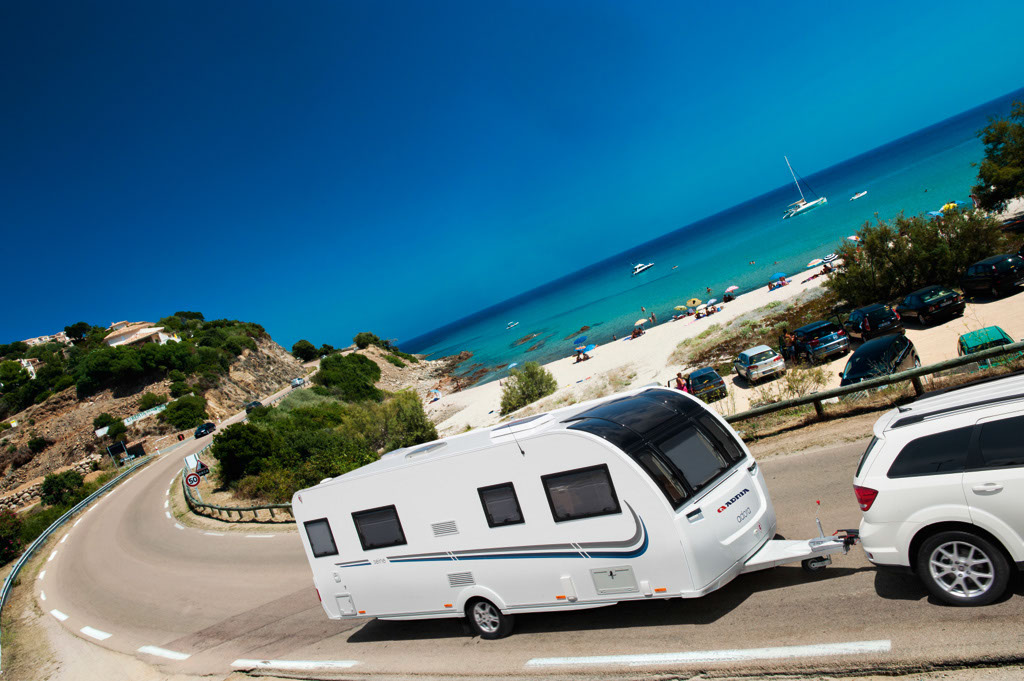 First of all - there is no driver's cabin in the caravan, so there is more space to rest . Secondly - the caravan can be left at the campsite , and the area can be explored by a passenger car (so more convenient than a car with the dimensions of, for example, a Fiat Ducato with an alcove).
The disadvantages of trailers include: the fact that driving a set of vehicles is more difficult and less comfortable than driving the car itself, and preparing the caravan for a further journey usually takes longer than preparing a motorhome.
Despite this, a lot of people would not like to convert a caravan into a motorhome for nothing in the world. So a lot also depends on individual preferences.
We also write about the differences between the types of touring cars in the text "Types of motorhomes" .
Sometimes it is better to get lost than to ask for directions too much. Aldous Huxley
Enjoyed reading this article? Share it!