What driving license to drive a motorhome?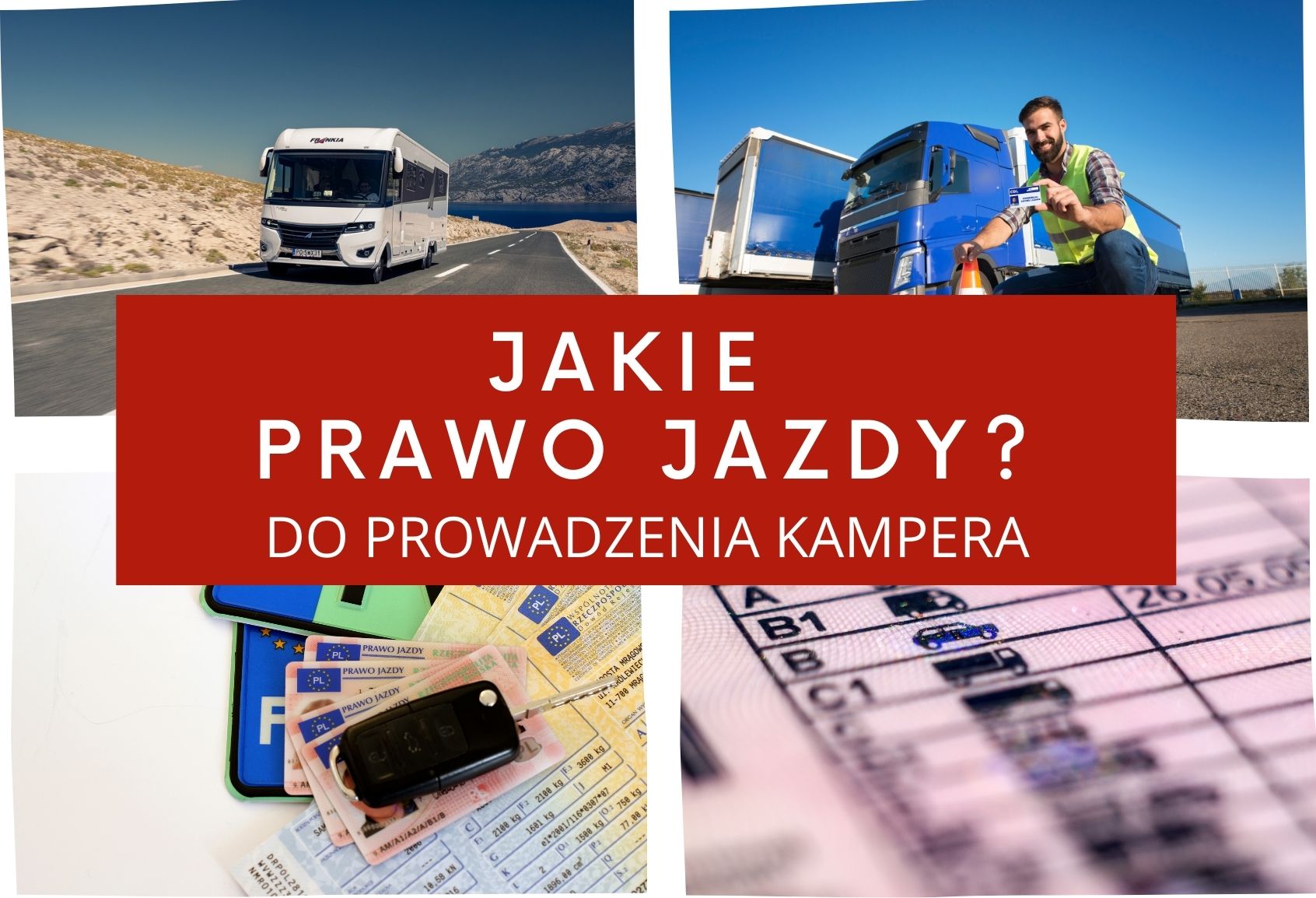 Before leaving with a motorhome or buying such a vehicle, make sure that you have the appropriate driving license allowing you to drive such a vehicle.
Most motorhomes are built in such a way that their GVM, i.e. the Permissible Gross Weight, does not exceed 3.5 tons, so you can safely drive such a motorhome with a category B driving license.
However, more and more often we can meet motorhomes with a DMC over 3.5t, which means that you will need a C1 or C category driving license. Below we have presented it on the basis of pictures.
What does the abbreviation DMC stand for?
GVW (Gross Vehicle Weight) – the maximum weight of the vehicle with cargo and passengers
Motorhome GVW =< 3500kg = category B

Having category B, we are entitled to drive a vehicle not exceeding 3500 kg GVW
Motorhome GVW >3500kg <7500kg = category C1 or C

To be able to drive a vehicle with a GVM above 3,500 kg but not more than 7,500 kg, we should have categories C1 or C
Motorhome GVW >7500kg = category C

If you plan to drive a vehicle with a GVW greater than 7,500 kg, you must have a category C driving license
What license do I need when towing a trailer?
If you are thinking about towing a trailer behind your motorhome, we have written a separate article in which we described what driving license you need to have when towing a trailer.
---
If you are thinking about buying your first motorhome, in the article Buying your first motorhome - a set of questions before buying, we have tried to collect various questions that will help you make a purchase decision.
In the "Kamper Concierge" professional motorhome purchase advisory service, we personally help in the purchase of the first motorhome and its equipment to make the purchase more conscious.
In the article Tolls for motorhomes over 3.5t, we described the toll collection in various European countries
---
We have created the CampRest portal for people who value freedom and travel on their own.
Enjoyed reading this article? Share it!