Motor Show 2014 for active people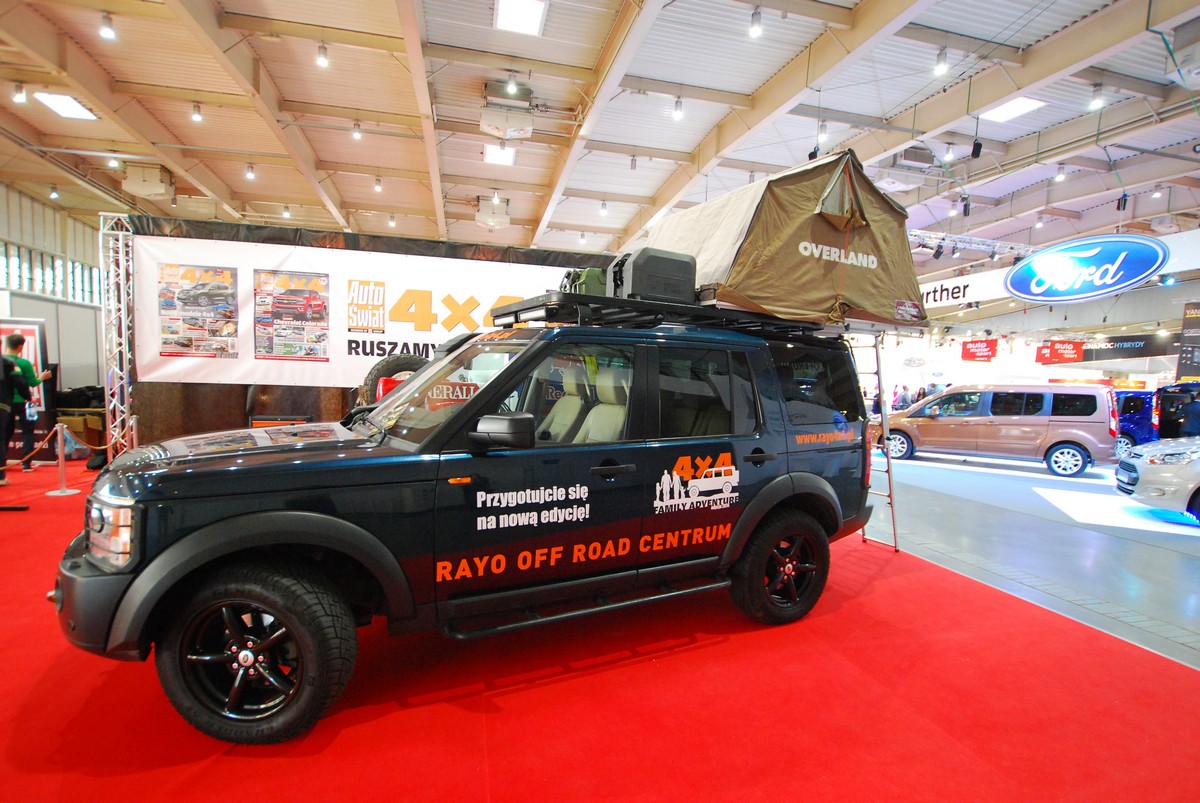 If you like to spend your time actively, you could find a lot of automotive inspiration during the Motor Show 2014. Campers and caravans are just a part of the offer for those for whom long trips are the meaning of life or its very important element.
Not only the Caravanning Salon was full of attractions. We also visited other stands available as part of the Motor Show 2014 to find vehicles that can be useful during active recreation.
Volkswagen unveiled the T5 California Beach model once again. Probably because this car always arouses great interest of visitors. The model shown this year not only had a fold-up fabric roof under which you can arrange an overnight stay, but also a four-bike carrier mounted on the tailgate. The model on display is equipped with a 2.0-liter BiTDI engine producing 180 hp, mated to a 7-speed gearbox.
Those who like driving off-road or planning trips to hard-to-reach places could appreciate the Volkswagen Amarok Canyon . A powerful pickup with roof lights was impressive.
But even bigger was provoked by the huge 3-axle Mercedes G63 refined by the tuning company AMG. The 6x6 pickup should be able to cope with almost all conditions, even where it is difficult to talk about any roads.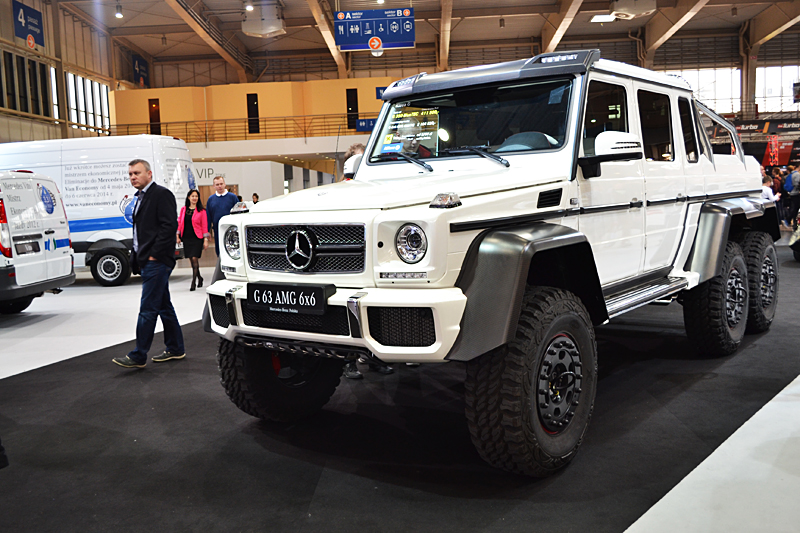 Those who like off-road driving could get into the Jeep Wrangler (unfortunately only as a passenger) and ride the metal constructions with the driver. A very high and steep ascent, then a descent, and then other acrobatics that only an exceptional off-roader can cope with, provided a strong experience for many daredevils.
It was also possible to test - again as a passenger - the new generation Skoda Yeti . During the ride with the instructor, you could see how this universal car copes with a steep uphill, downhill, water or unevenness. Of course, these tests were very successful for Skoda each time.
Those who prefer a quieter rest could be interested in interesting vans, such as the Ford Tourneo Connect , or the Mercedes V-Class , which was shown at the premiere. The Mercedes is equipped with a table and swivel seats, which makes it a good base for a tourist vehicle from the very beginning.
If you are going on a long journey, you may have problems packing all your luggage. In this case, the Mox trailer can help. This model is manufactured in Poland, always by hand and only on an individual order. Thanks to this, each copy can be different, tailored to individual expectations.
The shape resembles a drop of water, the door opens upwards, the interesting design of the lights, two wheel axles - all this makes this vehicle very original. And thanks to the weight of approx. 350 kg, the trailer can be towed by both a car and a motorcycle. Initially, it was created with the Honda Goldwing in mind. In the basic version, such a structure may cost PLN 39,000. zloty.
Sometimes it is better to get lost than to ask for directions too much. Aldous Huxley
Enjoyed reading this article? Share it!