Overloading a motorhome - how to avoid it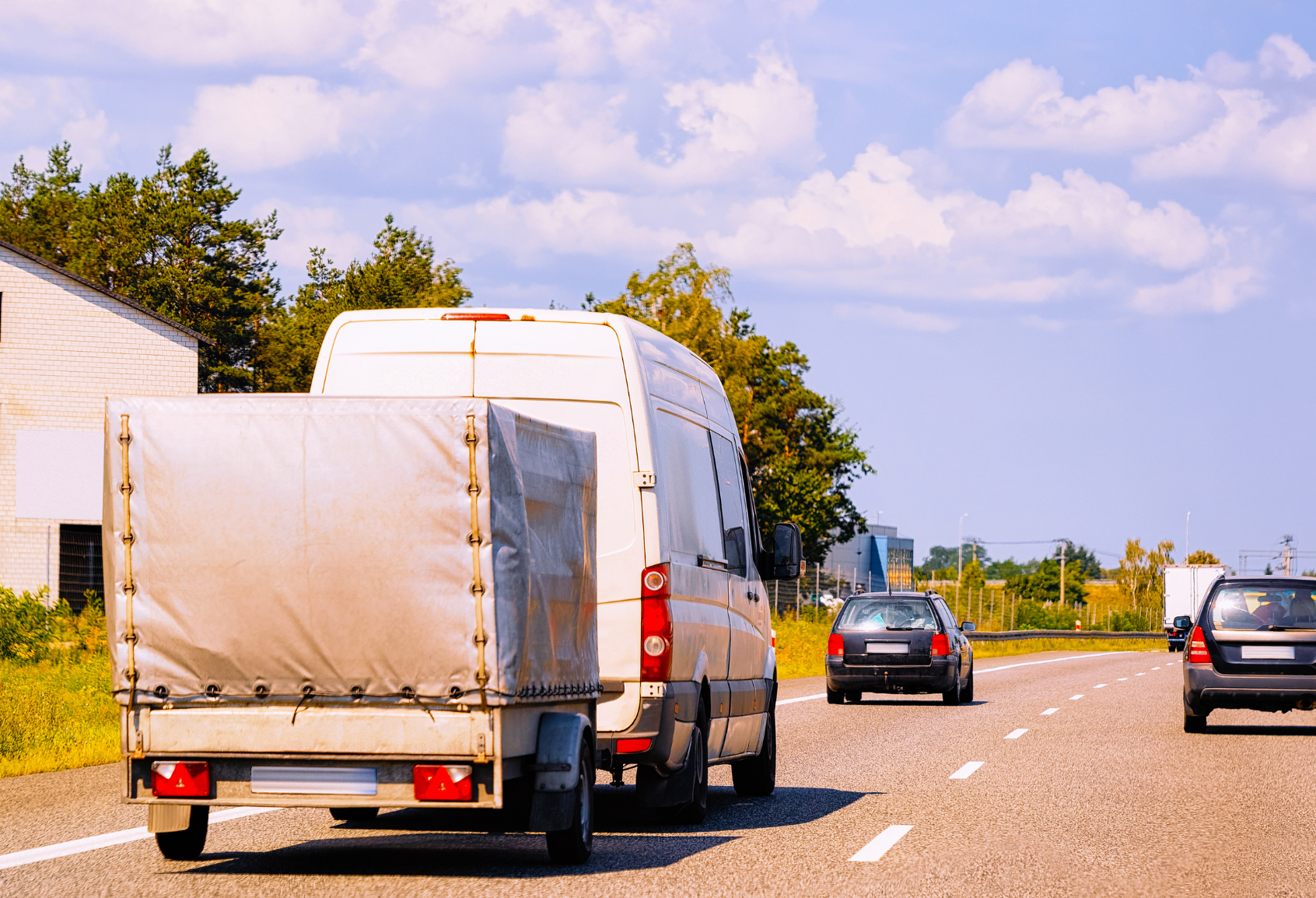 In considering the DMC of motorhomes, the most frequently signaled problem is the so-called overweight. Among the ways to avoid the consequences are special / cargo trailers. We wrote about a typical motorhome "toddler" in the article: Sawiko trailers - a partner in a motorhome trip .
In this article, we will look at the other possibilities of transporting smaller and larger luggage and means of transport using multi-functional, mostly light and compact trailers.
Cargo trailer - proven and safe transport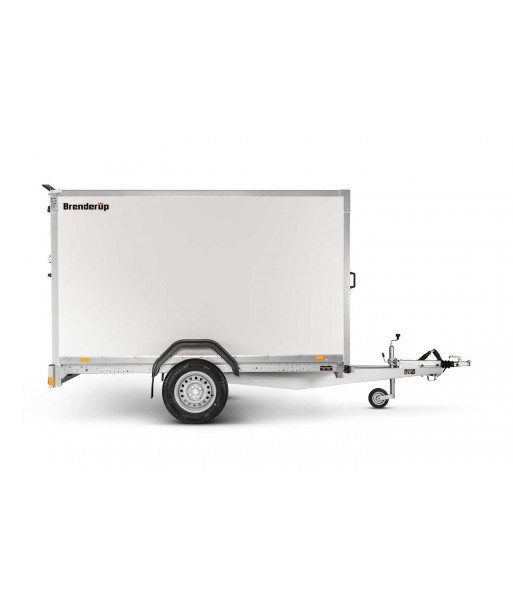 Cargo trailers (also known as a box) are one or two-axle container trailers with rigid walls. They differ fundamentally from frame and tarpaulin designs, offering both better weather protection and increased safety. Modern motorhomes based on popular base cars (Transit, Ducato, Jumper, MAN, Iveco) mostly allow towing braked trailers (with overrun brake) with a permissible weight of up to 2000 kg.
The offer available on the market is diverse in terms of both cost and quality. The simplest solution are light trailers up to 750 kg, single-axle, unbraked, on a steel frame filled with multi-layer plywood walls.
The most advanced cargo-type structures can be equipped with 2 axles, an overrun brake and tight construction made of sandwich-type plates with thermal insulation properties. The whole is mounted to an anodized aluminum frame (eg WIOLA).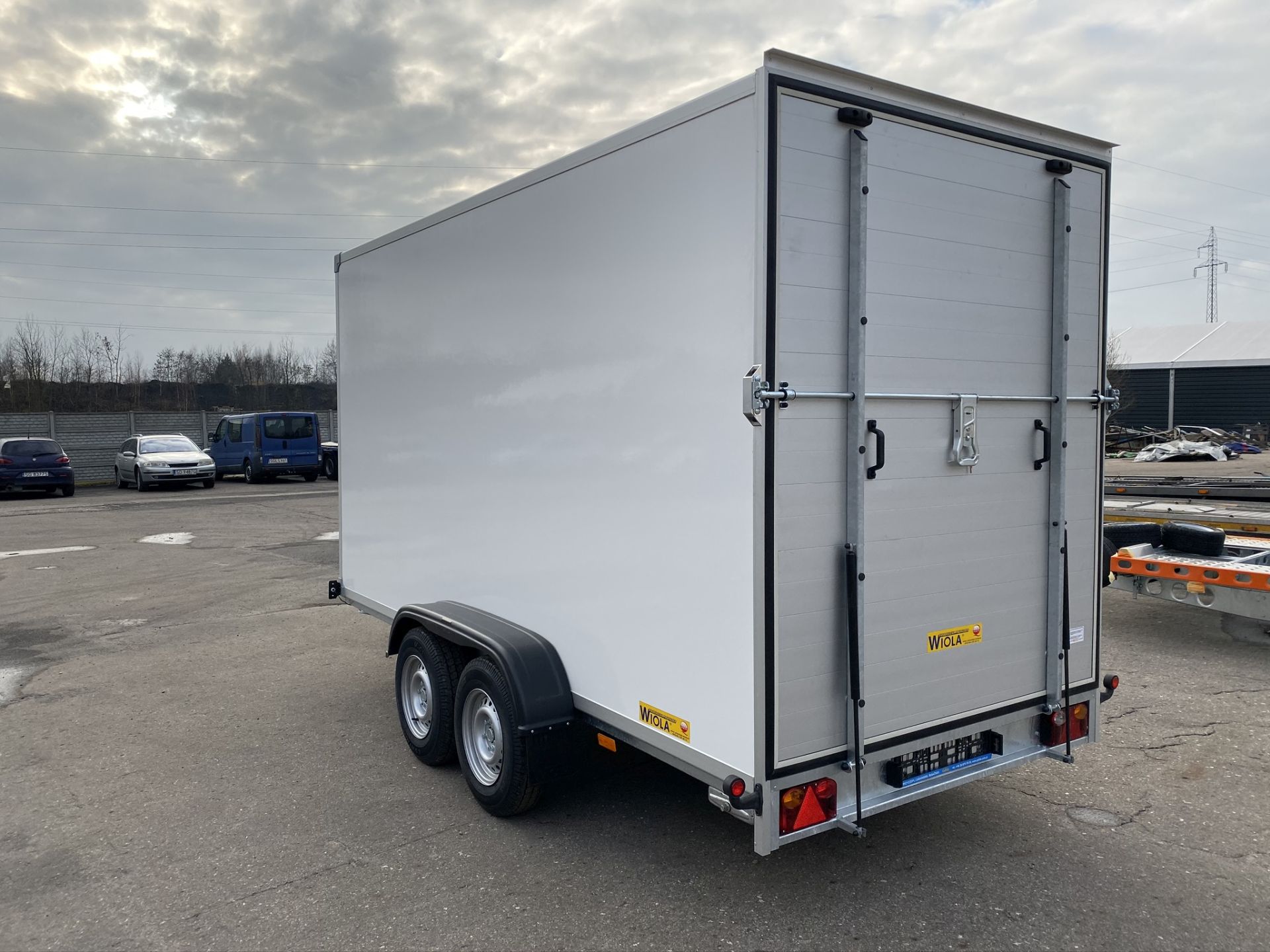 The undoubted advantage of cargo trailers with sandwich walls is that we can customize their structure to suit your needs. Especially people who, due to their hobbies, must have technical / hardware facilities with them, will appreciate the possibility of personalization - even from the factory. The buildings can include electrical and water installations, additional windows, ventilation openings (for example, when we have dogs or other animals, for example, to exhibitions).
What can be transported in a cargo trailer?
The average motorhome user can easily fit a quad bike, scooters , bicycles, a vestibule, provisions or deckchairs (of course, not all at once and while maintaining the load limit). When loading vehicles, the tilt function or special ramps may be useful. Most of the offered models have a non-slip platform surface with mounting clamps for securing the load.
An interesting solution with high stiffness is a model built with a laminate shell. The load box has dimensions of 340x150x180 cm, and the GVM of the model is 1300 kg, with a load capacity of up to 790 kg (Niewiadów F1334).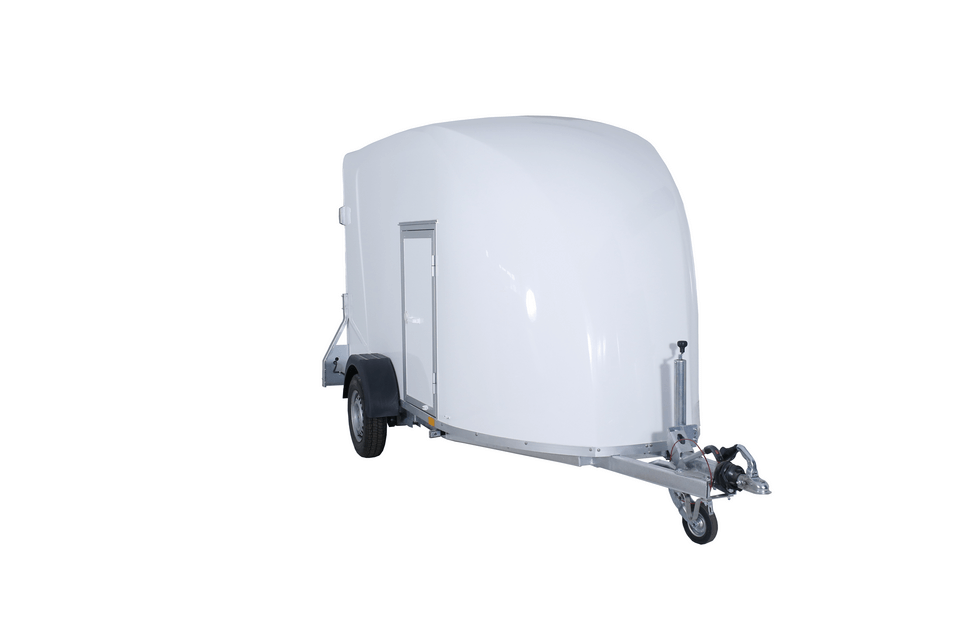 For fans of aesthetics and design, the caravans open up the possibility of visual unification with a motorhome . Veneers and patterns consistent with the tug are pleasing to the eye and blend harmoniously into the whole.
Advantages and disadvantages of cargo trailers
Benefits:
+ relief of the motorhome and easier compliance with the GVM limit, especially in the weight category up to 3.5 tons
+ excellent cargo protection against unauthorized access and adverse weather conditions
+ the possibility of personalization to your own needs and everyday use outside the holiday period
+ lifetime service for light models up to 750 kg and low maintenance costs
Disadvantages:
- higher travel costs / the need to pay additional road / motorway tolls
- relatively high purchase cost
- more difficult maneuvers and the need to provide additional parking space
- if the GVM of the set exceeds 4.25 tons, a driving license of min. B + E
Transa-M - advice on the selection of trailers
With a transport partner in the form of a cargo trailer, in many cases we can avoid overweighting the motorhome and unpleasant consequences. Convenient loading and good luggage securing is an additional advantage. If you are interested in the topic and would like to learn more or gain advice on the selection, it is best to contact the specialists from Transa-M from Pszczyna.
I feel best in the form of trade fairs and meetings with enthusiasts. Technical freak. In my life I have dismantled many motorhomes for the first time. Fan of large vehicles, mountain biking and traveling without weight and financial restrictions. At CampRest, I am responsible for all publications on automotive topics.
Enjoyed reading this article? Share it!