Camping Europe Guide 2023 - how to get it?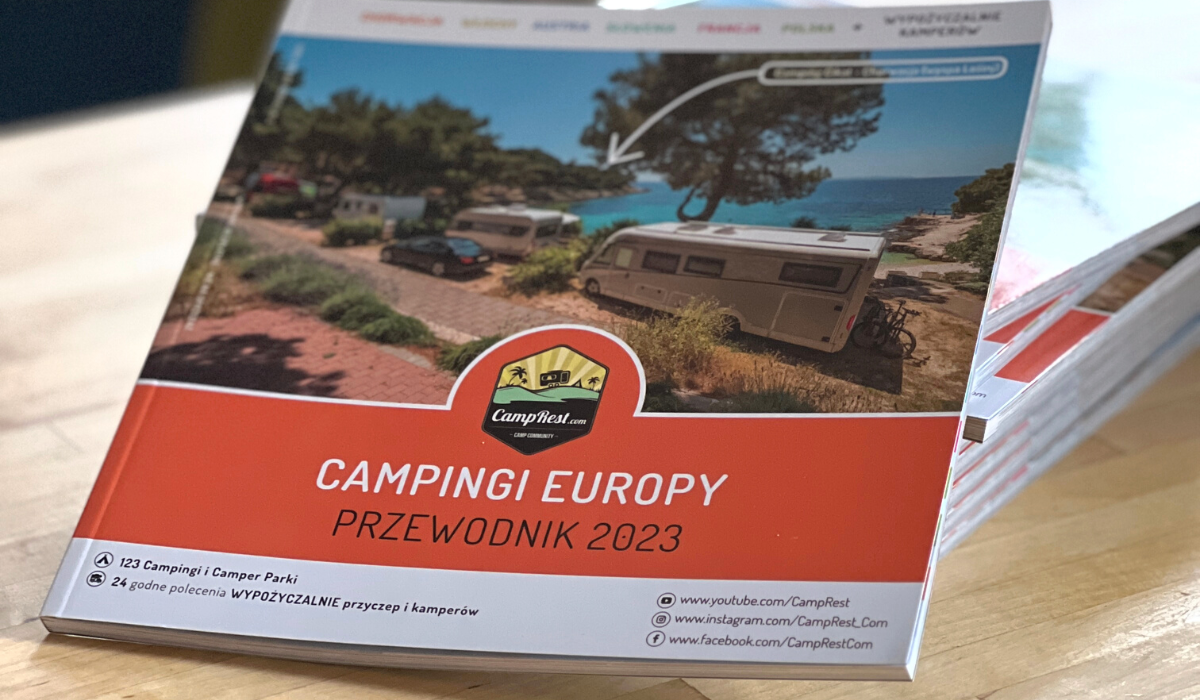 Our latest printed guide "Campsites of Europe 2023" is now available, in which we present:
123 Most Notable Campgrounds and Camper Parks
24 recommended trailer and camper rental companies
It does not include all the campsites or camper parks that are available in a given country, but only some of those that we consider the most noteworthy. You could say that we have selected the best places to spend your holiday especially for you.
What's inside?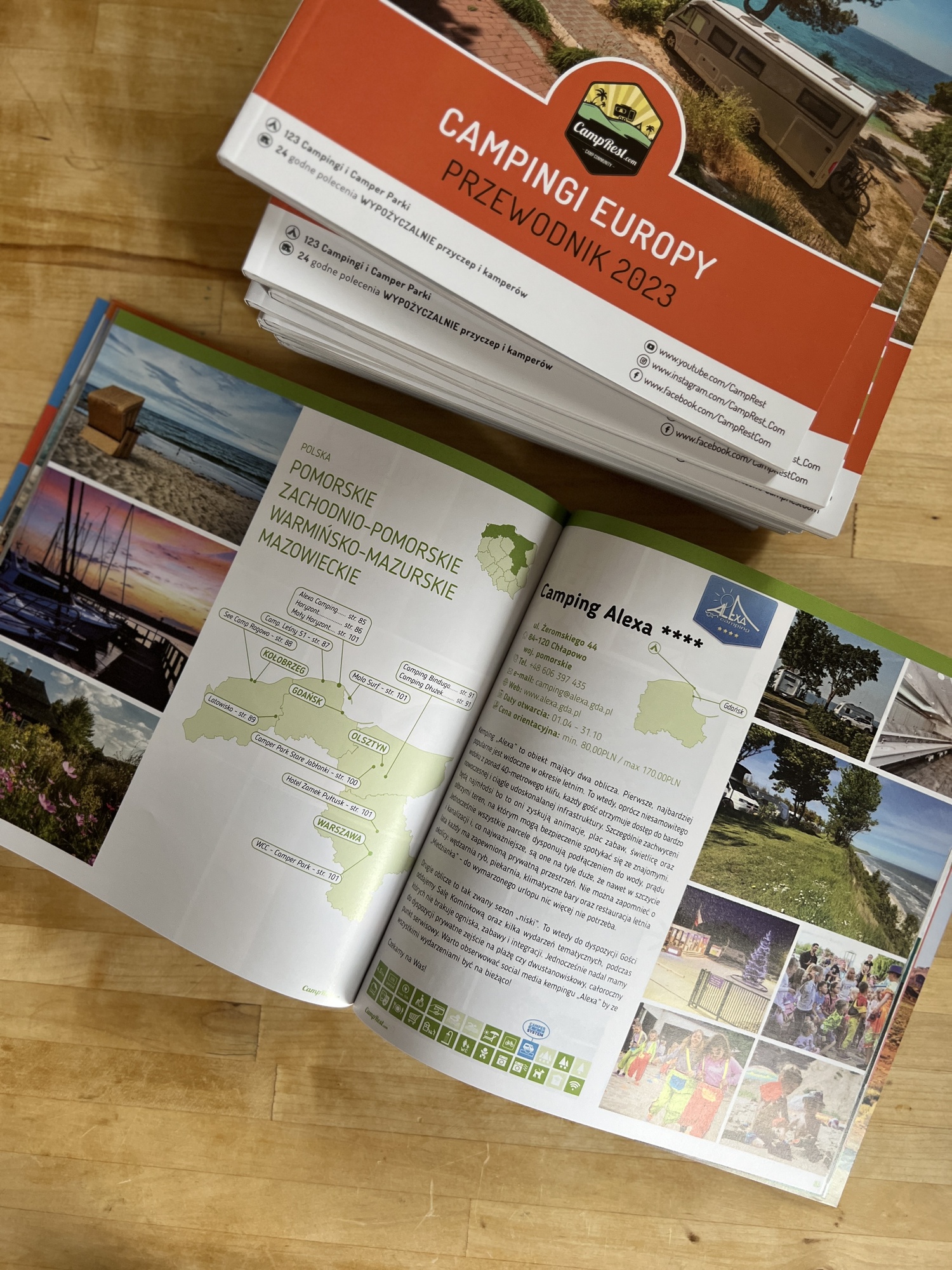 You will find there basic information about the campsite and the range of applicable prices , which will allow you to determine whether a given campsite is more expensive or cheaper.
We also present the amenities. It is especially worth looking at the area in hectares and the number of plots. Based on this, you can determine whether it is a small, cozy water park or a real family park. The campsites also have contact details and a website where you can find more information about the facility.
If you want to find even more campsites and use various filters (camping by the sea, camping in the mountains, available swimming pool...), please use our online camping search engine .
In the guide you will find our camping suggestions:
in Croatia
in Italy
in Poland
in Slovenia
in Austria
in France
Trailer and camper rentals in Poland
New in this year's guide is a map of 24 trailer and camper rental companies recommended by us. By using the services of these companies, you will also receive our camping guide.
How to get the guide?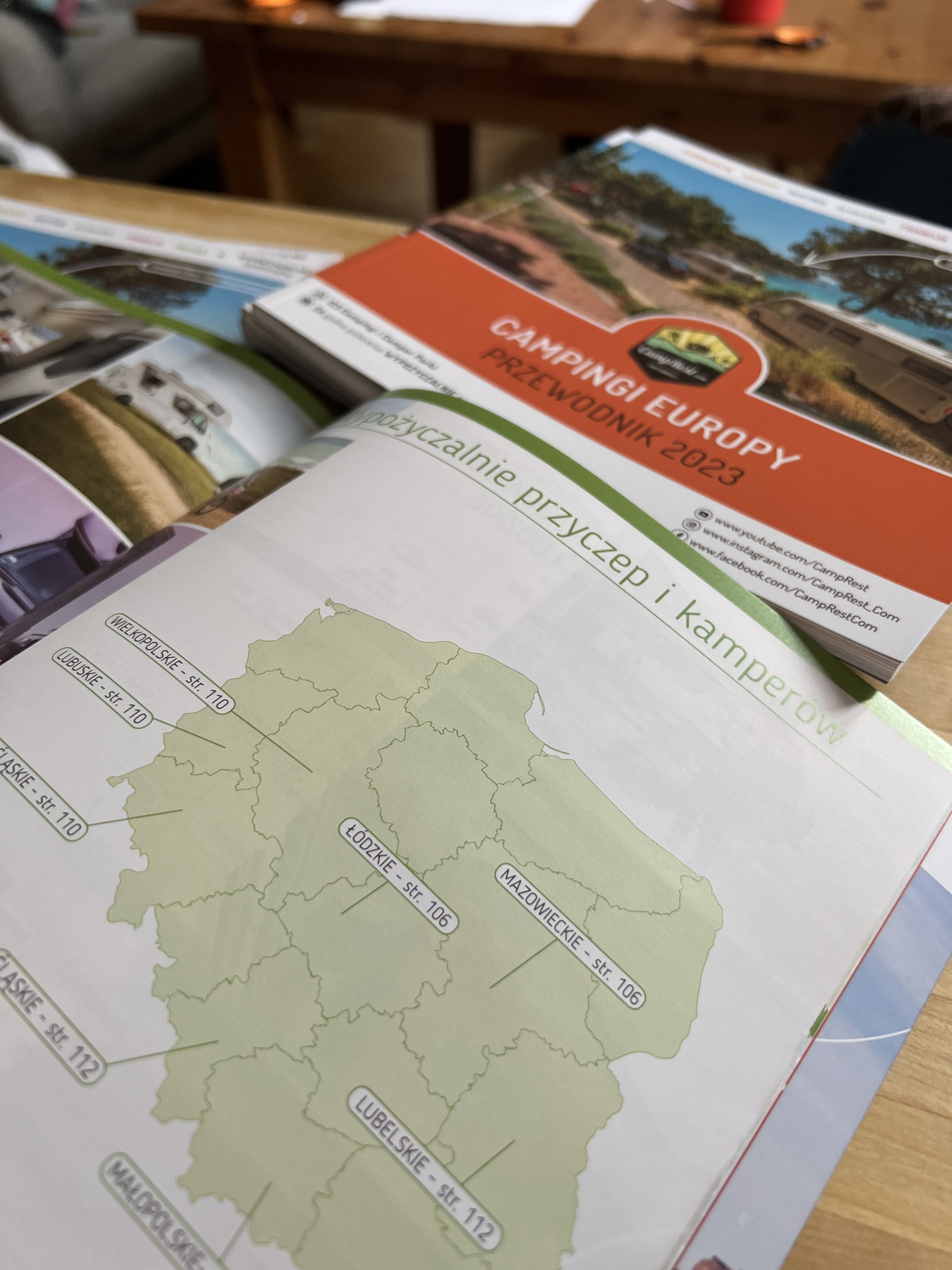 The guide is free and can be picked up at our stand during numerous fairs in which we participate.
List of fairs in which the CampRest portal will participate in 2023
Europa Rally, May 25 - 29
Warsaw Caravaning Festival, May 13-14
American Cars Mania, June 16-18
Caravans Salon , Poznań October 26-29
Partners of the European camping guide
It is thanks to our partners that the entire edition of the guide is free of charge. You can get it by making a purchase in their online stores (ask when ordering and the guide will be included in the shipment) or visit them in person.
So if you are planning some shopping, going camping or renting a camper, check out the list of partners below:
Shops with caravanning accessories
Accessories stores that also offer online shipping. When placing your order, ask for the guide to be added to your order.
Camper Planet - caravanning accessories store, rental, service and sale of campers (personal pickup in Bielsko-Biała or via online orders)
Elcamp – caravanning accessories store, service and sale of campers (personal pickup in Krakow or via online orders)
Transa-M – caravanning accessories store, service and sale of campers (personal pickup in Pszczyna or online orders)
WaveCamper - camper structures based on Volkswagen T6
Warsaw Caravanning Center "Szerokiej Droga" - caravanning accessories store and showroom for campers and caravans in Warsaw
ACK - caravanning accessories store, service and sale of campers in Kędzierzyn-Koźle
Campers Gorzów - showroom, service and accessories store in Gorzów Wielkopolski
Camper and caravan rentals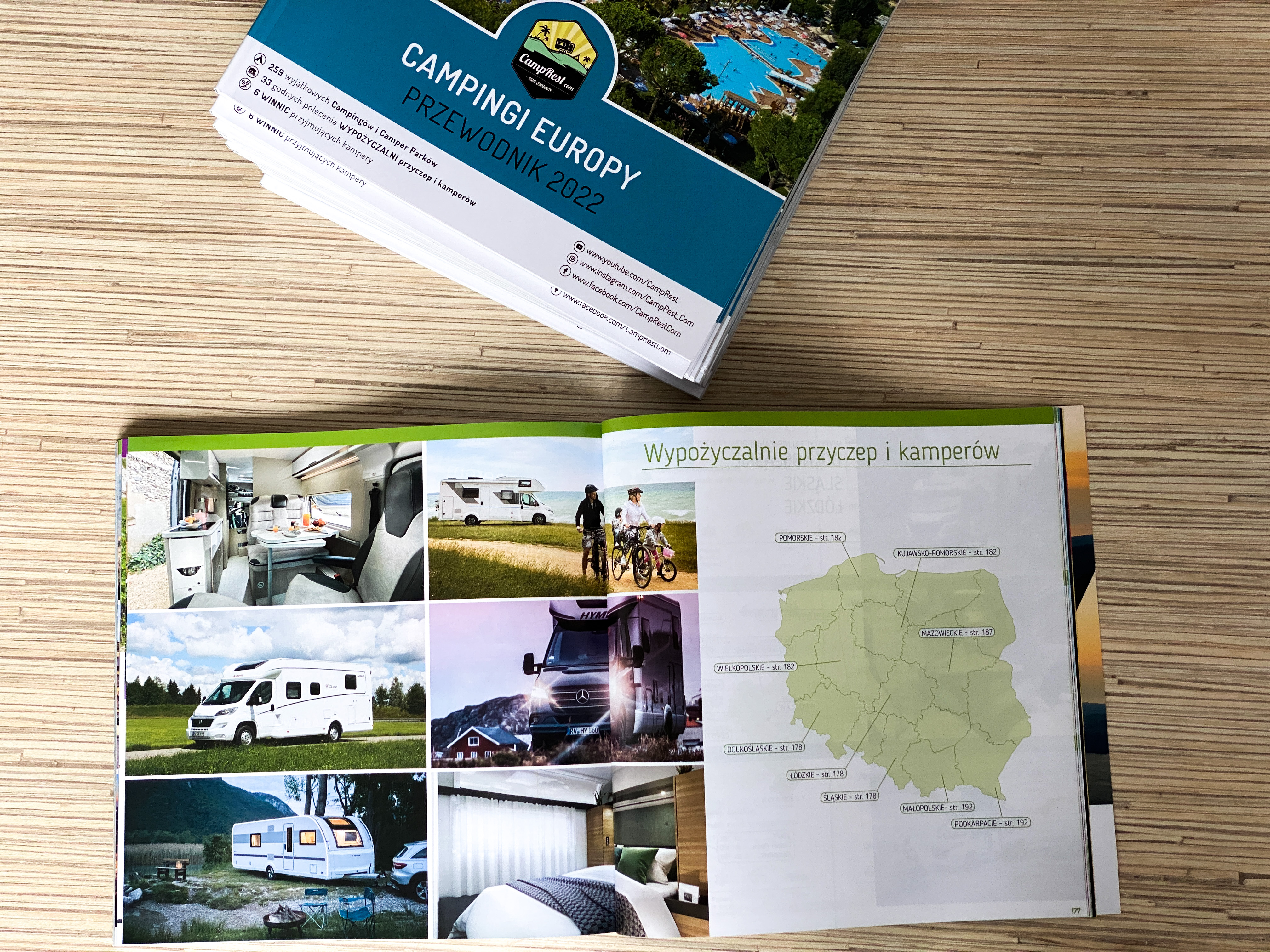 In these rental companies, you will receive our guide for each rental
voivodeship Masovian Voivodeship:
voivodeship Łódź province:
Nordyński Sp.J.
HelmanCamp.pl
voivodeship Lower Silesia:
voivodeship Silesian:
KapajaRent
BBCamp
Keller Kamp
voivodeship Lesser Poland Voivodeship:
voivodeship Podkarpackie:
voivodeship Greater Poland Voivodeship:
kamperypoznan.pl Buerstner Polska
At these campsites you will receive our guide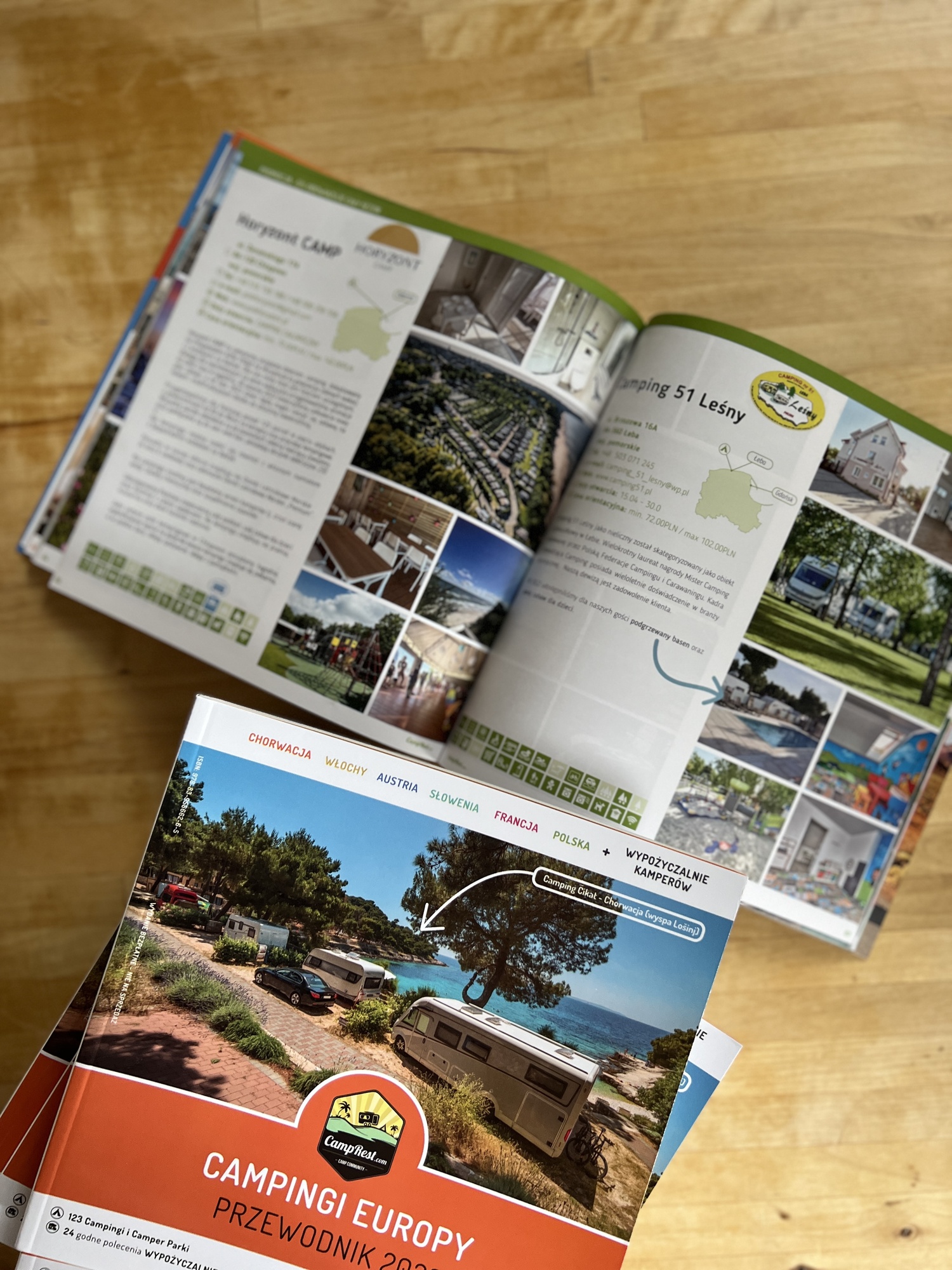 We have created the CampRest portal for people who value freedom and travel on their own.
Enjoyed reading this article? Share it!