Load capacity without compromise, that is ... a bus as a motorhome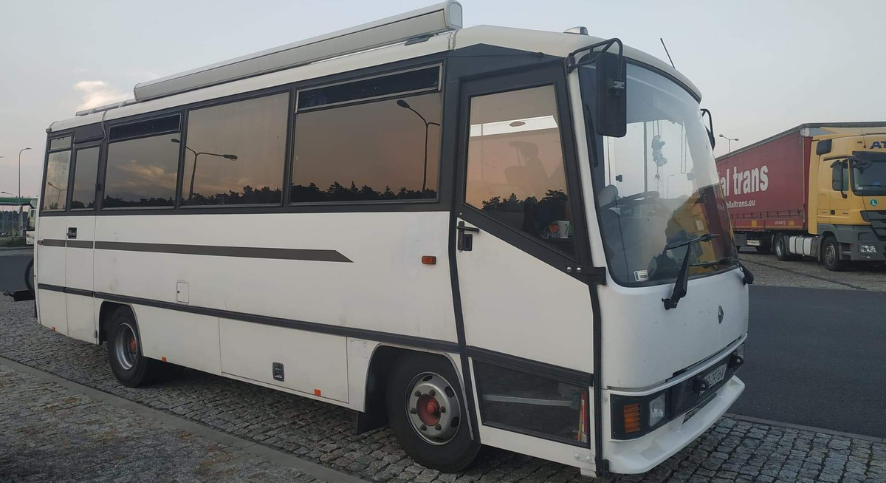 We present another motorhome for the competition , made by our reader himself.
We are creating the competition together with the organizers of the Caravans Salon fair, which will take place from 24 to 26 September 2021 in Poznań.
There, in a special zone, owners of selected vehicles will be able to present them to fair participants. Therefore, a very interesting event is being prepared for the upcoming edition of the fair.
Detailed information about the competition itself and applications can be found here .
Also on our fanpage on Facebook , we create a series of posts that will familiarize readers with the competition vehicles and their creators. We invite you to like our Facebook profile to be up to date with all the news.
Among the realizations of self-built motorhomes sent by you, there are also unusual base cars and original bodywork designs. Today we will take a closer look at Mateusz's vehicle, who, contrary to the popular fashion for lean 3.5-ton "tinsels", chose ... a small bus as a base. This allowed him to achieve substantial loading reserves and plenty of space for 4 people. We invite you to read!
Interview with Mateusz Kubatek - the creator of a motorhome based on a bus
What prompted you to decide to build a motorhome, and such a large one? Is the bodywork inspired by a specific car?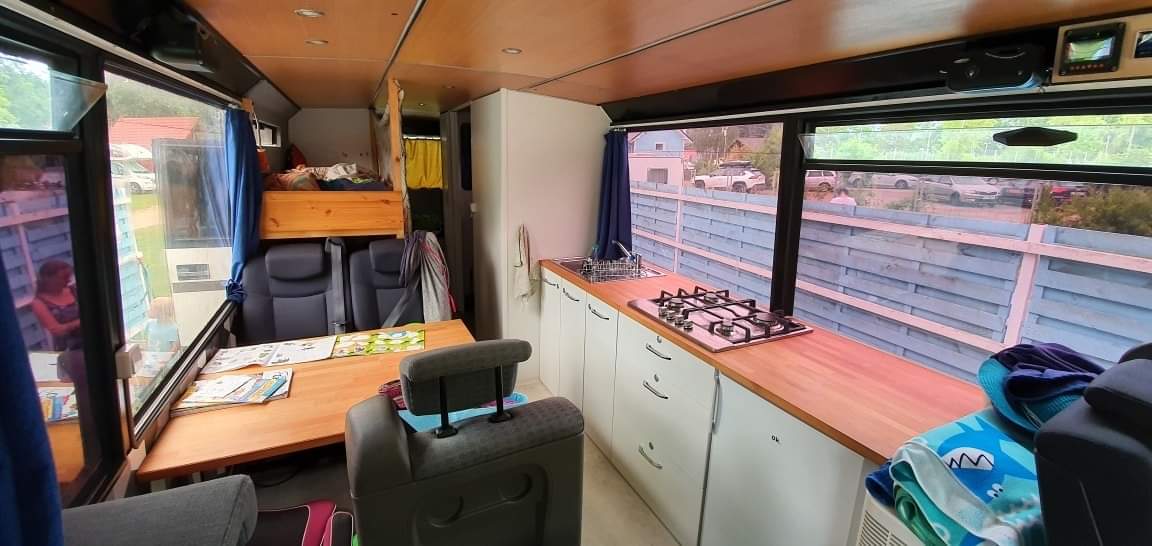 Previously, we traveled with a large caravan, but the constant problems with the load capacity, lack of tanks, or little adaptation to wild driving made me look for an alternative. I knew that it would be a problem to fit in 3.5t, so we immediately assumed construction on a car above 3.5t. Getting a category C driving license is not that big of a cost compared to the freedom of a heavy-duty car.
Base car - what are the parameters, how did you find them and what drove you when making the purchase decision?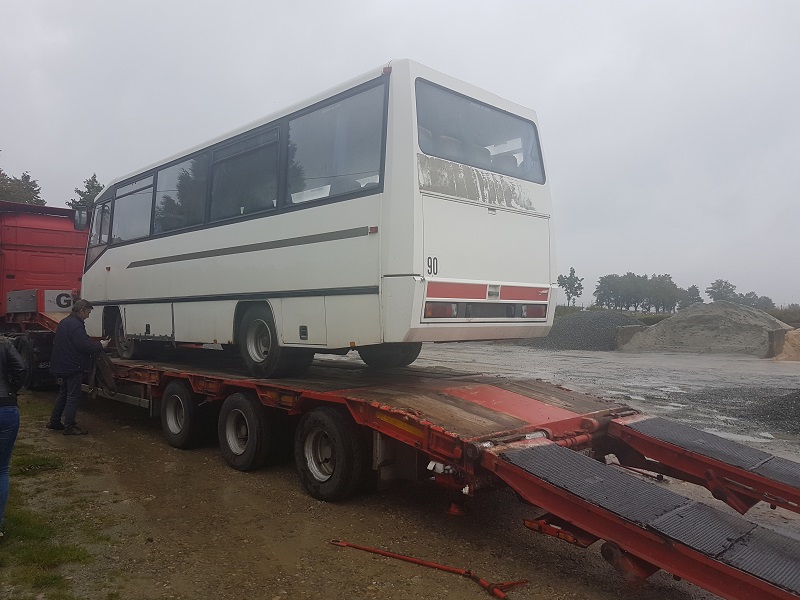 It is the Renault Carrier PC27S , a bus built by Carrier on the chassis of a Renault Midliner truck. The engine with a capacity of 5.5l and 160HP is placed in the front. Originally, it was used to transport 27 people. The length is 7.8 m. I was looking for a bus with relatively small dimensions - a maximum of 8 meters and preferably with a front engine to get a large luggage compartment in the rear. It was possible to buy this car, imported from the French army, with a very low mileage of 160,000 km. When purchased, the visual condition of the vehicle was quite poor, but technically, the condition was very good - and that was what I cared about the most.
How and from what materials were the load-bearing structures, insulation and furniture built?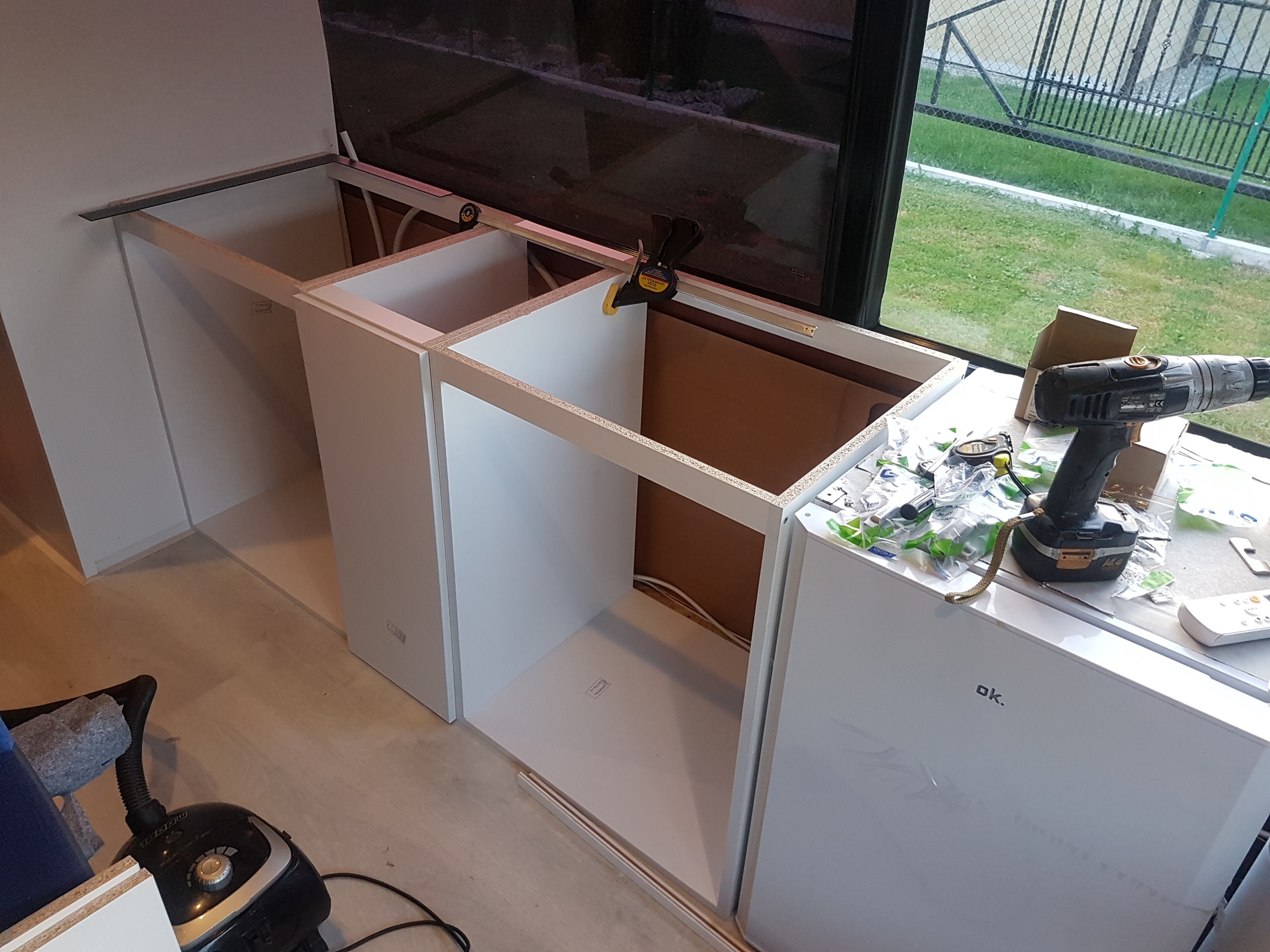 The car's insulation is made of 50mm hard polystyrene in the floor, and mineral wool in the walls and ceiling (also about 50mm). Some of the windows are also built-up and insulated.
Furniture and partition walls, e.g. bathrooms, are made of the most ordinary 18mm thick furniture chipboard. A bunk bed is made of glued wooden slats.
What was the greatest challenge in the development process, what did you deal with on your own, and in what aspects did you use the services of external specialists or companies?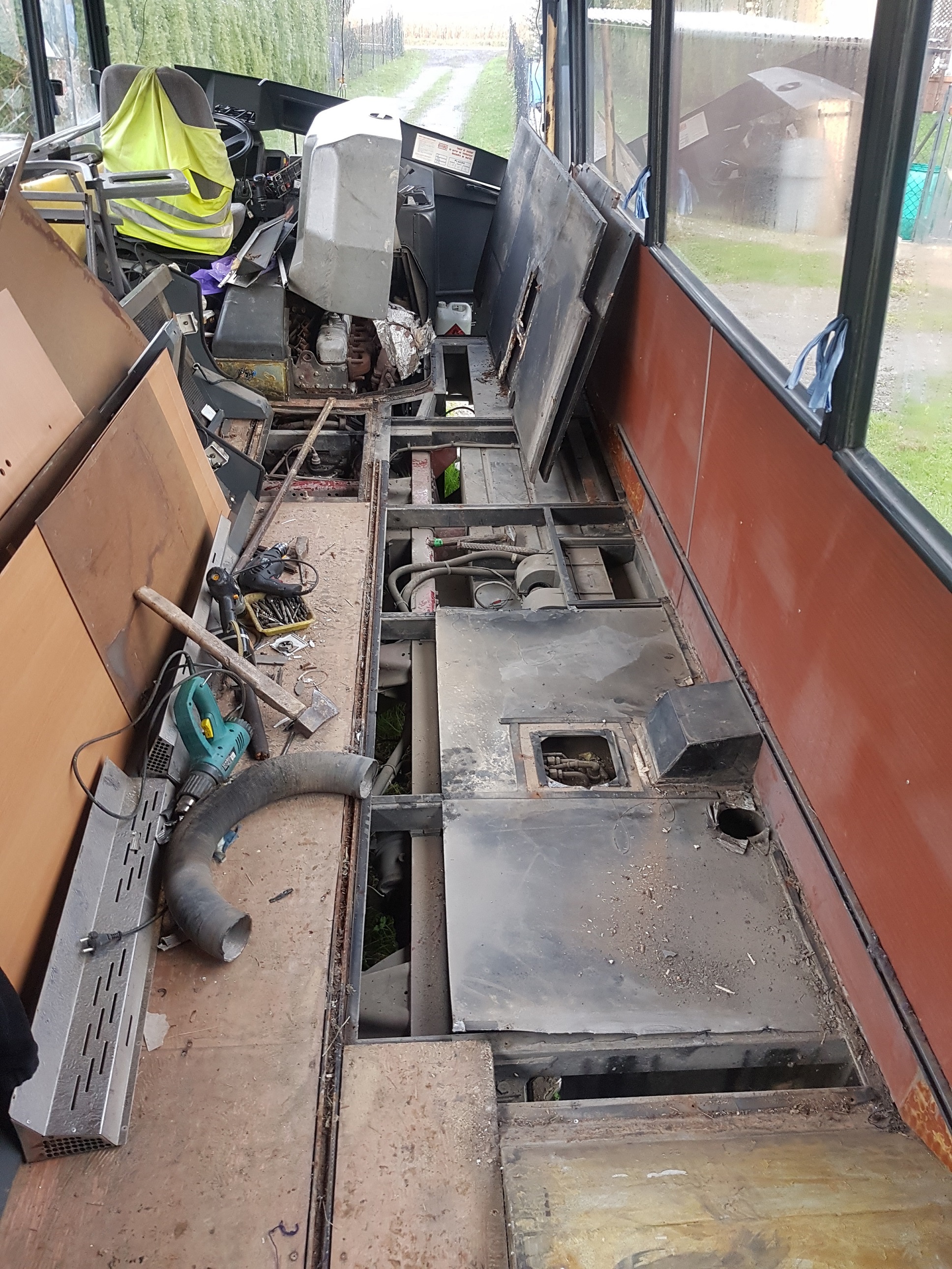 The entire reconstruction was done by myself, I did not use any external companies. The biggest challenge was the aesthetic execution of the whole - I believe it worked.
Have you summarized the costs associated with the entire project including the base?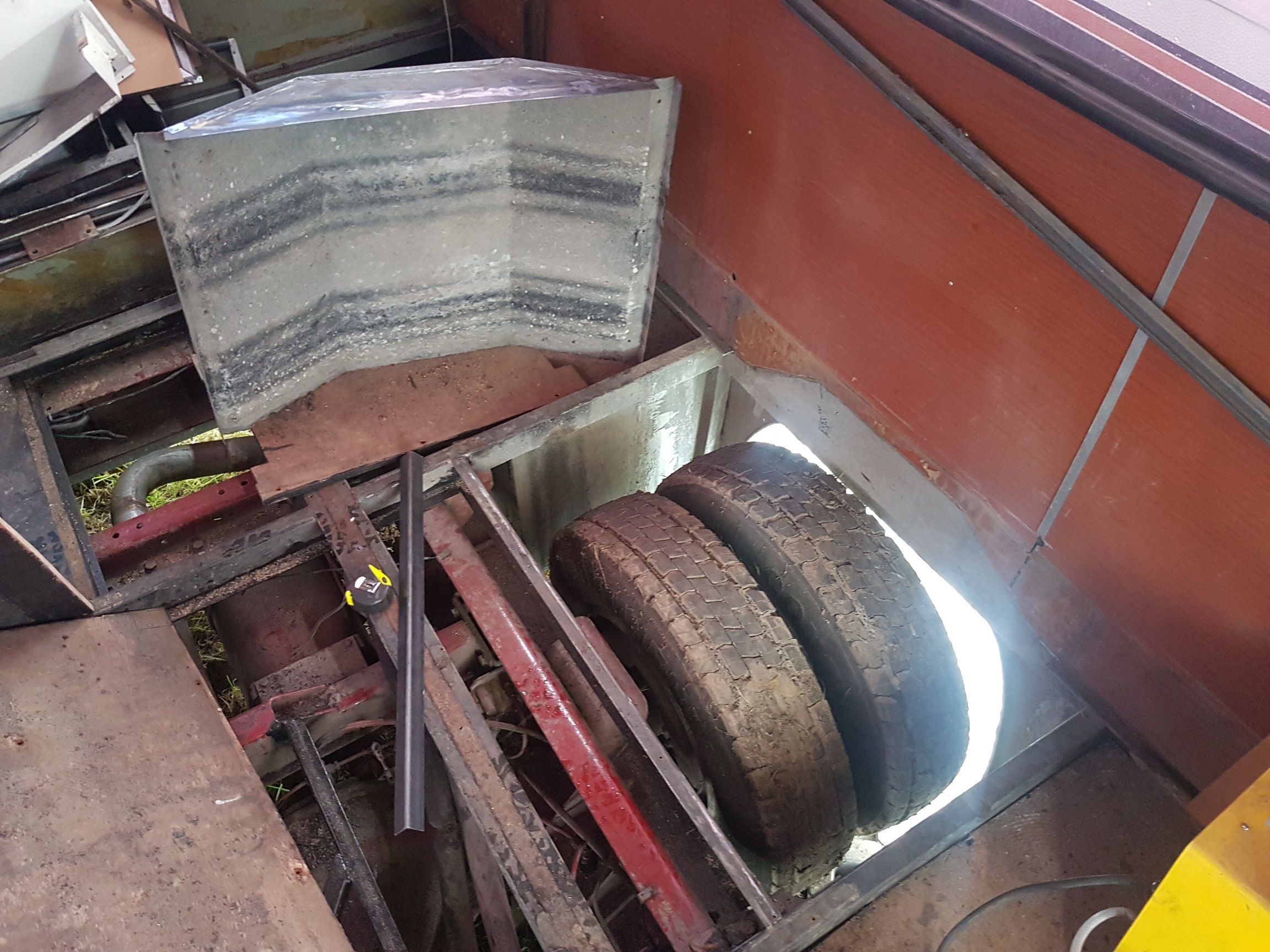 Somewhere in the middle of the reconstruction, I already stopped counting due to the fact that the budget was exceeded by 100%.
With such a large building, you could afford to use typical home technologies, such as in the case of a shower. What elements of equipment have you chosen for a typical motorhome - specialist?
Of the typical motorhome elements, there are only locks in the furniture, due to the very high load capacity, I could use home solutions, so all other elements of the motorhome were bought in DIY stores or supermarkets.
Can you tell me more about your camper van travel plans?
At the moment, I do not have any specific plans due to the COVID situation, but ultimately we want to travel both in Poland and Europe. In general, the dimensions of the motorhome are so optimally selected that it allows you to visit any campsite (even a very small one), and also to stand "in the wild" due to its self-sufficiency.
Technical data:
Base - Renault Carrier bus
5.5l engine
The weight of the car after construction - 6400 kg
GVW 9750kg
160HP (changed gearbox and main gear allows you to develop speeds of 100km / h)
6 places to ride, buildings for 4 people,
In the back there is a large double bed and a bunk bed
Bathroom 120x70 with a domestic shower
Kitchen with a domestic refrigerator powered by 230V
Electrical installation based on a 3000 / 9000W 24V converter
1000W solar panels - full energy independence
Clean water tank - 500 l
gray water tank - 250l
Heating - Water Webasto with underfloor water heating
Electric awning (bought in a supermarket)
We also invite you to read the previous interviews with the creators of the motorhomes competition:
I feel best in the form of trade fairs and meetings with enthusiasts. Technical freak. In my life I have dismantled many motorhomes for the first time. Fan of large vehicles, mountain biking and traveling without weight and financial restrictions. At CampRest, I am responsible for all publications on automotive topics.
Enjoyed reading this article? Share it!